The Best South East Asian Countries
ShamsulBahriel
The Top Ten
1
Philippines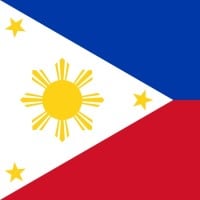 The Philippines was established in March 16, 1521 and named in honor of a Spanish King whose name is King Philip of Spain II. It is located at Asia, specifically at Southeast Asia. The capital is Manila. 89% of the people there currently are native, while 11% of people there are foreigners.
I can say that Philippines is one of the best country to live in SEAsia Because Philippines is the 17th best country to live of you're women in the world and number 1 in Asia. Because Philipines has equal opportunities for Men and women. Also the 3rd most religious country next to USA and Chile. Also The mall of Asia in the Philippines is the biggest mall in Asia and 3rd largest mall in the world. Even Philipines is classified as a poor country, Justice in the Philippines exist and Philippines have a democratic government (one of the most free country in SEAsia)

Its people is very friendly and hospitable. Also The prices here are cheap and you can bargain. I'm not actually a Philippino but I'm a Korean studying English in the PH (by the way English Proficiency in the Philippines is very high actually even in very remote areas they can speak English, )

They have a very rich culture and Their food is very good. Very unique and very Diverse sometimes Dull than other Asian ...more
It's simple to find out that you're not a Korean...
Southeast Asia... cleanliness, civic consciousness, security, good country... Singapore, Malaysia, Brunei... Philippines is the lowest... - kaku820625
VERY GOOD PLACE, VERY TALENTED PEOPLE, VERY VERY VERY GOD!... Nice country
If you're looking for a vacation in Southeast Asia and you don't want to miss home, you better visit the Philippines. It has a mix of cultures from its neighboring countries. Add that European feel of Spain and the pop culture of the USA.

If you wanna see landscapes and islands, the country has many of it.
If you wanna party hard like what you usually do in the USA, the country has the craziest and the most "un-conservative" party peeps you can hang out with.
If you wanna see Spanish architectures, the country has a long list of Romanesque Catholic Churches you can visit.

Here, you'll hear people speak their very own Filipino language or other regional dialects, even Chinese, maybe Mandarin or Fokien, You might also hear Spanish. But you can always talk to them in English.

If you wanna be far from home, yet still be at home, this is the place to be.
Philippines may be receiving hate by some people with reasons I don't understand, probably by those who have never been in the country, but I tell you, it is the country with a very great personality. Filipinos are awesome people.

I mean, who the hell, while your city is currently flooded, would dress up in a mermaid costume and pose like 'one-of-your-french-girls *coughgayscough*'?

'This is a free country, you can do what you want! ' quotes Vic Sotto, host of the Philippines longest-running noontime show 'Eat Bulaga'. True enough, the Philippines allows homosexuals to live peacefully. I've even heard in the news that there will be restrooms designed specially for homosexuals in the country since some don't know whether they should go to the male or female restrooms. People from foreign countries can also expect to be welcomed warmly by the Filipinos, the language barrier not being a problem at all! In fact, the Philippines is the third English Speaking Country in the ...more
302 Comments
2
Indonesia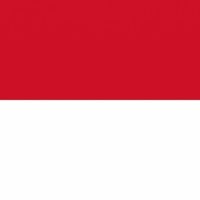 Indonesia, officially the Republic of Indonesia, is a country in Southeast Asia. Ruled by the Dutch for over 300 years and Japan for 3 years and 6 months, the country gained independence in 1945, or exactly in 17th August 1945. Jakarta is the capital city, located in the island of Java. Major languages ...read more.
Indonesia is the one of several most populated country in the world. Almost 88% people in Indonesia are muslims, but in Indonesia we can find another site, we have a biggest Budhist Temple in the world "Borobudur", we have a largest Hindus temple in the world "Prambanan", a biggest mosque in Asia, etc. We have a more than 1700 dialect, ethnic that spread in Indonesia. Nowadays Indonesia also become a new tiger of Asia. Our economical development is the one of highest economical country, the stability and our economy development can make and change Indonesia. Now Indonesian military are the strongest in South East Asia we build a rocket center at biak, Aeroplane and Battleship Factory Center in Bandung and Surabaya, Nuke Center at Jogja, and Center of Java, Weapon and Artillery Factory and all of them were exported to African, Middle East country, malaysia, vietnam, cambodia, myanmar etc you can find out that news on internet. If we talking about cultural side, ...more
Indonesia is not the rich country, but INDONESIA is the richest country that has so much cultures in SE Asia, even in the world!.
Indonesia has many beautiful parts that each of them has its own feature, such as Bali, it is a heaven, Bali has so many beautiful beaches. Komodo Island, it's the ONLY one place that has so big population of Komodo Dragons.
Sumatra, it has a popular flower which is called Raflesia.
Kalimantan (Borneo) has Orang Utan, that ONLY place has it. Pontianak (west borneo) is passed by equator line.
Yogyakarta, you can find Candi Borobudur (temple) there, candi Prambanan
Lombok, Jakarta, Solo, Bandung, papua, and many more..
There are a lot..
I can't explain 1 by 1.
He biggest island country.
The most diversity in ethnics groups.
The most diversity in foods
The most diversity in flora and fauna
The only republic country in the world which has several kingdoms in it
The only country in the world with most active volcano
The country where the original BATIK comes from
The country where the original GAMELAN comes from
The country where the original TARI PENDET comes from
The country where the original RASA SAYANGE comes from
A MUST VISIT country before you die!
This country should be first, because it's my home country.
117 Comments
3
Malaysia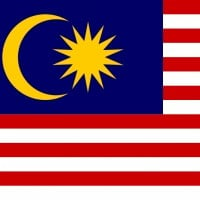 Malaysia is a Southeast Asian country occupying the Malaysian Peninsula and part of the island of Borneo. It's known for its beaches, rain forests and mix of Malay, Chinese, Indian and European influences. The sprawling capital, Kuala Lumpur, is home to colonial buildings, busy shopping districts such ...read more.
First, I'd like to thank for making this number 3. Usually, it is always at the bottom of other lists but I love this country. Second, thanks for putting it above Singapore. If you're a Malaysian, you'll know why Singapore's overrated and I wouldn't like to give you this long explanation right now. Thanks for this placing. Let's keep voting to get it to the top!
There aren't many slums and crooks compared to those countries currently occupying number 1 and 2, just need more overconfident people.
Malaysia is the best for me. Each state in Malaysia got it's own attraction and unique culture. Malaysia also have nine malay's sultan from nine monarchy states. It maintain their tradition of malay's monarchy rule.
nice people and nice place
72 Comments
4
Singapore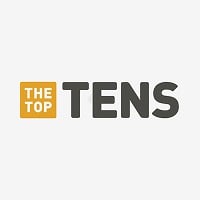 Singapore, officially the Republic of Singapore, and often referred to as the Lion City, the Garden City, and the Red Dot, is a global city and sovereign state in Southeast Asia and the world's only island city-state.
It's So Safe There In Singapore And I've Been There Two Times And I Have Seen No Crime Ever
The best place for shopping and leisure, and don't worry about the surroundings because it's clean and so green and by the way, Singapore has the lowest crime rate in Asia I think. Because of their tight security. Cctv camera's are placed anywhere that's why none of the criminals attempt to do bad things., haha

Singapore is the best!
Singapore is an amazing country to live in and visit. One will surely be allured by its neat history, its delicious food (easily the best in South East Asia - mix of various Asian cuisines), the vibrant atmosphere of the city, the safe environment and the efficiency and modern-vibe it offers. From contemporary architecture to traditional tiled houses, Singapore offers a myriad of cool things to see and experiences to try. If you're looking for an interesting, sure to be fun destination in South East Asia, Singapore is definitely the right place for you!
Singapore was once a great place until year 2000. People were hardworking and full of hope for the future. Now it is just too small and crowded like airport transfer lounge. The government tries to jam 6 million into this tiny island which in turn decrease the quality of living and make the citizens stressed and miserable.
Some countries choose to nurture their citizens to be clever enough to compete against the world, but Singapore chooses to outsource its citizens and run the country like a money making business.
Result is a whole bunch of foreigners who use Singapore as a springboard, a stopover, a one night stand for their careers. Most have NO intention to settle down there. They live in their gated communities and refuse to integrate, nor adopt any of its culture, despise the locals. Singapore is like a sex worker, everyone wants to use and abuse but not marry. Loyalty cannot be bought by glitzy shopping malls and fancy restaurants. It is the sense of belonging. One day if ...more
29 Comments
5
Thailand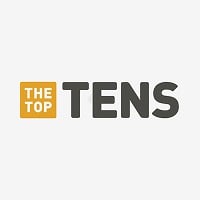 Thailand, officially the Kingdom of Thailand, formerly known as Siam, is a country at the centre of the Indochinese peninsula in Mainland Southeast Asia.
I'm Thai but I was born in the West and I promise you, Thailand is the best country in Southeast Asia. It has very old, exotic culture that draws influences from India and China, Thais value their culture more and they're proud of their rich cultural heritage, plus Thailand is utterly beautiful from its white sand beaches, crystal clear seas, large and mystical jungles, high-leveled traditional houses in Central and Southern parts of it, and also Thailand has a very beautiful architecture, look at the Grand Palace, Emerald temple in Bangkok, it's completely beautiful, it's a mixture of beauty and royalty and you can find many beautiful Wats (temples) in all of Thailand and also Thai cuisine rocks! It has great diversity, and unique tastes because of many Thai herbs and spices. Thai people are nice, kind and polite, they're very helpful too, most tourists from all around the world has fallen in love with this exotic and charming country, because Thai culture is very unique, the ...more
Its really a great country to travel to or to live. Food is definitely on top of the world, lots of attraction, very rich culture. You don't need to spend as much money to buy things that are the same quality as from the western Europe. Try it yourself make one trip I guarantee you'll make another one soon.
Thai people are probably the most loyal, kindest and happy people of all of South East Asia. There's a reason why people call it The LAND OF SMILES and the LAND OF ENCHANTMENT. Thai people are very religious since 95% if the country is Buddhists. Thai people are loyal since they dearly love their king, who has one a Guinness world record. Thai food is one of the most recognizable and best in the world. Thailand is also the only country in south east Asia to never been taken over or occupied by Europeans. Thai people are very nice and happy, hence the name the Land of Smiles.
I'm from Australia and have been travelling in Southeast Asian for the past 20 years. I would give the number one spot to Thailand for its culture, people, tourism, food, shopping and many more.

Other countries in Southeast Asia are good as well, but Thailand has it all.
30 Comments
6
Vietnam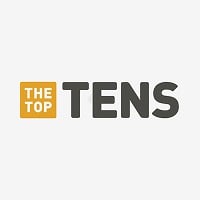 Vietnam, officially the Socialist Republic of Vietnam, is the easternmost country on the Indochina Peninsula in Southeast Asia.
Vietnam has a diversity of beautiful landscapes and many faces!
I live in Europe, and it's totally different in Vietnam, the lifestyle, food, culture- pretty much everything! I was really surprised when I went there for my first time, but I really like the atmosphere in this country and every journey to Vietnam is unforgettable (:


In my opinion, Vietnam is the best country in South east Asia. I have ever gone there. It has many beautiful landscapes and nice long beaches. The locals are not only friendly but also kind-hearted. Moreover, there are cultural kinds of food and drink. I vote Vietnam Number 1.
Vietnam is the best country with kind and friendly people. The food is amazing that you can never find anywhere on Earth. Definitely, I will be visiting Vietnam in the future
Really, Vietnam deserves to be higher. When I visited my relatives there, I loved it. The culture is amazing, the people are the best, the landscape and sights are breathtaking, the language feels natural, the history is captivating, and I am proud to say that Vietnam has my vote.
18 Comments
7
Cambodia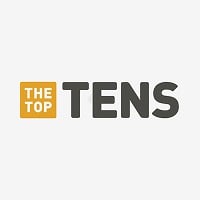 Cambodia is a Southeast Asian nation whose landscape spans low-lying plains, the Mekong Delta, mountains and Gulf of Thailand coastline. Its busy capital, Phnom Penh, is home to the art deco Central Market, glittering Royal Palace and the National Museum's historical and archaeological exhibits. In ...read more.
I live in Cambodia and I am smart so I am obviously voting for Cambodia
Obviously, I'm being pushed to vote for Cambodia. In my opinion, I think that Singapore is the best. However, Cambodia, considered as a strongly corrupted and anti-poverty country, is very good in some ways. Such as it's characteristics. Although the nowadays environment is a not so that eye-capturing, the ancient appearance is very vintage and retro. For some people who like to be reminiscent, Cambodia is the best. Another reason might be the human resources. Since Cambodians are very creative and resourceful, I believe that in 10 year times, this country will sky-rocket to be the best of all, even better than the states. Overall, from a foreigner's perspective, I think I'm starting to love Cambodia even though I'm being less-convinced about all of these.
I live in Cambodia which I live in. Now I want to tell everyone about my country. My country is poor, me too. I think that is not problem that my country poor is cause of Leader of country. And present all of citizen across country want to change their leader for developed country prosperous. Thank for listen me about my country. Wish you good health.
Well! I think that Cambodia is a developing country, so there are many things that are needed to be done. However, if we look on the plus side, Cambodia consider the most friendly country in world. The neighbor are very friendly and helpful. Also it's low living-cost here. Furthermore, there are lots of natural places for your dream trip. There is a Siem reap province that have beautiful ancient temples and there are a lot of clean beaches too. Hmm! So in conclusion, my vote is on Cambodia. :D
23 Comments
8
Myanmar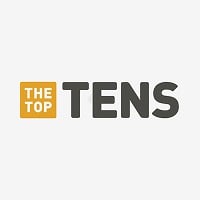 Myanmar (formerly Burma) is a Southeast Asian nation of more than 100 ethnic groups, bordering India, Bangladesh, China, Laos and Thailand. Yangon (formerly Rangoon), the country's largest city, is home to bustling markets, numerous parks and lakes, and the towering, gilded Shwedagon Pagoda, which contains ...read more.
Best country by a mile. Has the Natural beauty that you hardly see any where else not only in south east asia but even in the world. If you don't visit this county you are missing out.
Myanmar is the jewel of Southeast Asia. Locked away from the world for decades under the rule of the Burmese military, Myanmar is a country to be understood and explored. Myanmar possesses the last of the world's undiscovered islands, the ancient crumbling city of one the most powerful southeast Asian civilizations, the highest elevated lake, and the largest pagoda in the world gilded - in pure gold. Myanmar has also been widely accepted as the country with the most welcoming and friendly people. This country is a must visit when visiting Southeast Asia.
Myanmar also known as golden land. So many pagoda are made of real gold. That is the most beautiful country in south east Asia, rather than Malaysia, Indonesia. I have been Malaysia, Indonesia such country is popular for only modernize things for E.G. in Malaysia Twin Tower, but Myanmar is not like that. There have so many historical things. I love that so much. If you are looking to go for travel around the South East Asia first place you need to go Myanmar and Bagan. Bagan is the historical city in Myanmar. If I have a time I also want to go again.
Myanmar is with no doubt, the best country in south east Asia with huge distance to country number 2 whichever this might be. Probably the reason why its not number 1 in this list is because the majority of bloggers have not been there but instead to other over touristed places like Thailand, which is nice too, but its like comparing a lovely sandwich with the most exquisite experience possible in human lifetime. I'm an independent traveller who's been all over southeast Asia 15 times.
22 Comments
9
Brunei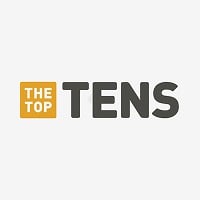 Brunei, officially the Nation of Brunei, the Abode of Peace, is a sovereign state located on the north coast of the island of Borneo in Southeast Asia.
Peaceful, low crime rates, no taxes except road taxes, low crime rates, only pay $1 for set n appointment at the hospital (Bruneian)...
Brunei is really peaceful with an ecosystem to die for to live at
Awesome and friendly country. Really kind people there
Very good for people who live there
2 Comments
10
Laos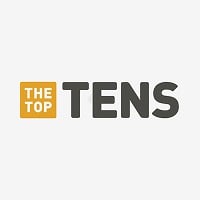 Laos, officially the Lao People's Democratic Republic (LPDR), or commonly referred to its colloquial name of Muang Lao is a landlocked country in the heart of the Indochinese peninsula of Mainland Southeast Asia, bordered by Myanmar (Burma) and China to the northwest, Vietnam to the east, Cambodia to ...read more.
Laos is the best natural country in south east Asia, cause the population in there are nice, and the food, and the cost living, I think if you find somewhere to travel in south east Asia I think Laos is the good choice also
This country has a lot of pretty views like the natural mountains and waterfalls. While it's landlocked, the beautiful landscapes make up for it. The people are very nice and if you find the right place, the food will be very good. The country has so many ancient ruins from the past. Awesome sightseeing spots too! Overall, Laos is underrated and a hidden gem.
Laos is the hidden treasure in the heart of Indochina. It's the most sought vacation spot for tourists. Especially in the southern part of Laos. It has amazing waterfall and resorts.
cool
2 Comments
The Contenders
11
East Timor
East timor is taken by a SEA country - JAPFacts
12
Sri Lanka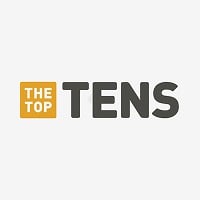 Sri Lanka, officially the Democratic Socialist Republic of Sri Lanka and known from the beginning of British colonial rule until 1972 as Ceylon, is an island country in South Asia near south-east India.
This country offers free education and free medical care to all citizens.
Also a fairly good road net work and very good hotels. Sri Lanka has a
97% literacy. Therefor it should rank 6th or 7th.
Natural beauty and the Hospitality of the people define a good place to live. Backed by the Cultural and religious harmony of all Sri Lankans, which is predominantly a Budhist country
CoL!
13
Bangladesh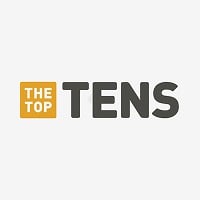 Bangladesh, on the northern coast of the Bay of Bengal, is surrounded by India, with a small common border with Myanmar in the southeast. The country is low-lying riverine land traversed by the many branches and tributaries of the Ganges and Brahmaputra rivers.
Upcoming richest economy in asia.
Best
Bangladesh is a very peace ful country. As a non Muslim,I live here Peace fully.
14
Japan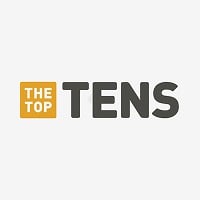 Japan is an island country in East Asia in the Pacific Ocean. It lies off the eastern coast of the Asia Mainland (east of China, Korea, Russia) and stretching from the Sea of Okhotsk in the north to the East China Sea and near Taiwan in the southwest. ...read more.
THRES NO WAY TO JAPAN AT THIS LIST - JAPFacts
15
India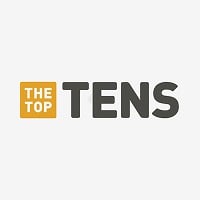 India, officially the Republic of India, is a country in South Asia. It is the seventh-largest country by area, the second-most populous country (with over 1.2 billion people), and the most populous democracy in the world. Its capital is New Delhi. Some other major cities are Mumbai, Chennai, and Ahemdabad. ...read more.
India is an amazing nation with lots of cool cities it is safe in the south and not very touristy making cities better
Indian!
16
Taiwan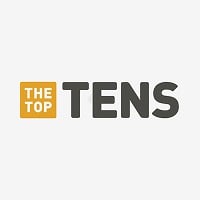 Republic of China was established in 1912. After the Chinese Civil War (1949), the Chinese government relocated to Taiwan. Its capital was originally Nanjing but now it's Taipei. Mandarin is the most spoken language.
17
Papua New Guinea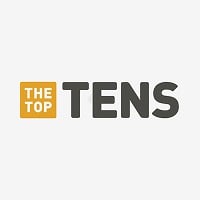 Papua New Guinea, officially the Independent State of Papua New Guinea, is an Oceanian country that occupies the eastern half of the island of New Guinea and its offshore islands in Melanesia, a region of the southwestern Pacific Ocean north of Australia.
That's in Oceania though - darthvadern
18
Maldives
Its beautiful in the maldives it has beautiful beaches but sadly its sinking :( awww
19
Bhutan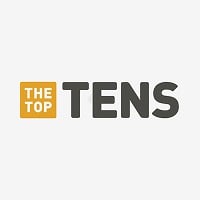 Bhutan, officially the Kingdom of Bhutan, is a landlocked country in South Asia at the eastern end of the Himalayas.
BAdd New Item
Related Lists

Top Ten Most Dangerous South East Asian Countries
Top 10 Asian and Middle East Landmarks

Best South Asian (Desi) Wrestlers

Strongest Nations In Africa and the Middle East
List StatsUpdated 9 Oct 2017
4,000 votes
19 listings
9 years, 89 days old

Top Remixes (14)
1. Philippines
2. Singapore
3. Malaysia
ASEAN
1. Philippines
2. Thailand
3. Singapore
brimey
1. Philippines
2. Brunei
3. East Timor
Loaded_Diaper
View All 14
Error Reporting
See a factual error in these listings? Report it
here
.