Best States in the U.S.A.
bbbh
The Top Ten
1
California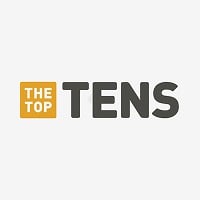 The guy below me that said it is in the mid 60's all year round: you're an idiot and you clearly don't live in California if you believe that laugh out loud I lived their for 18 years. Hated every minute. Crowded, expensive, rude people. This and New York are 2 of the worst states to live in. Only plus side of California: Orange County, the beach, anywhere except LA, Sacramento, and San Francisco. Basically anywhere but the big cities.
There should be no debate about this Florida is hot and humid. In southern California the temperature can be in the mid 60's all year round. In northern California it provides some of the best and most scenic national parks in the world including yosemite, sequoia, and Kings Canyon. When people think of California they think of the beach and big cities but they don't seem to remember the variety of places to visit that this wonderful state has.
You're probably wondering why California is all the way down at #5. Well I picked the best state, #1 as Florida because it's cheaper than California! They are very similar states, except price wise. Also the California government is crashing and is in debt! The taxes in California are also 10%!
cali boy
V 28 Comments
2
New York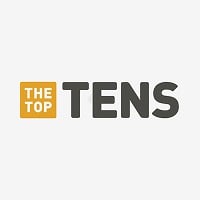 Florida is the center of art, talent, development and presidential leadership. Yes it has many rules, road signs and tolls but that is there to contribute to the organization a of this state. There is untouchable law and order and crimes are dealt with immediately. It's towns, neighborhoods and cities are kept safe and people are not worried. At least, I'M not worried. It might like in tourism when you compare it to other states but that is ONE FLAW. There are literally thousands of shops, entertainment venues and fast food restaurants to keep people happy. New York, YOU'RE A WINNER! - davakoh
New York is worst thing I've herd of it's too populated I'm a country boy listen to rock back there all I would here is kiss pop rap nothing good I would let kiss kidnap me my ant is from New York she's not really my ant she's my cousin there horrible I live in Oklahoma they live in Texas Houston just had a horicane there but she tells her daughter your not gonna turn out like your brother in front of her son they never really bonded Doe but he's one year younger he basically locked in a cage he's not really locked in a cage the only time he gets funtime is with his dad
The lake effect snow is awesome! (Especially Tug Hill) Florida completely sucks in all ways and only the mountains of California are good.
Definitely represents the best of America "New York as well as three other states" that value all people, regardless of gender, religion, cultural interests, family values, or race, America's hot topic. Pre-9/11 and Post-9/11, New Yorkers know how to treat people with dignity and genuine American compassion, regardless of who is in power.
V 13 Comments
3
Florida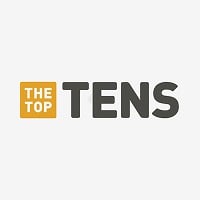 I Live in Florida and let me tell it pretty awesome especially because has nice weather all the time and it's the state that doesn't also its known for its great beaches/ Florida is where all NASA Shuttles take off Including Apollo 13 And Florida is amazing Orlando, Miami, clearwater, and Tampa.
Florida is my favorite state BY FAR! It has gorgeous beaches, amazing cities, and Disney World, which is my favorite amusement park :) I LOVE Florida! I know the drivers are terrible, but all of the other amazing experiences it has to offer make up for that one downside! Florida is amazing
I know I'm probably going to get shot for putting this above California, but let's face it, Florida is the best of all. It has beautiful beaches, TONS of amazing amusement parks, great cities (MIAMI), and tons of other attractions that make this the best state in America! - christopher94
Unlike MOST States in the USA Florida isn't BORING!
V 19 Comments
4
Texas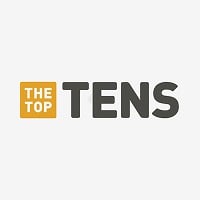 Texas is a state in the USA. It is the second largest by area and population. Its largest city is Houston.
Definitely the best state out there, probably the most underrated as well, when it comes to entertainment we have six flags, the riverwalk, la galleria, the tower of America, and other small gems, with texas having just as much if not more great cities than California being San Antonio Houston Dallas and so on while overrated New York is only known for New York City, housing in our major cities is way cheaper than New York City and Los Angeles where you can buy much more affordable homes/apartments this is what makes me proud to be a texan
Texas is the great state you can say every bad thing you want about Texas but every one loves the lone star state and you can't deny that
Let's face it, New York and California are corrupted to the core by socialism and communism. You want a free and more conservative, tranditional state, Texas is probably the best.
I live here, and it's great in Austin. Why is a overrated traffic zone called California #1?
V 8 Comments
5
Hawaii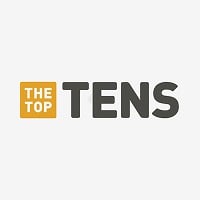 Hawaii is the 50th and most recent state of the United States of America, receiving statehood on August 21, 1959. Hawaii is the only U.S.
This place is GORGEOUS! I love it! Every corner of Hawaii is beautiful and amazing!
Hawaii is the best place for vacation. It is a clean island with a lot of excitement.
It's small though To live in what if I want to go to other states?
You'd be surprised, it's actually pretty large! Not as big as most mainland states, but large enough for it to take over an hour to drive across even the smaller islands. And even then, every single island has a LOT to do. Beaches, parks, mountains, canyons and forest reserves are on every island. - AsianBlood
For those who want a simple life. And a beautiful life - SoldierOfFortune
V 5 Comments
6
Colorado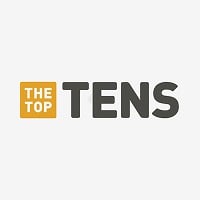 Colorado is a state in the United States encompassing most of the Southern Rocky Mountains as well as the northeastern portion of the Colorado Plateau and the western edge of the Great Plains.
It's a great place to visit with a lot to do. Its also a great place to live. Nice neighbors, plenty of resources, good schools/colleges, many opportunities, etc. Its just a really awesome state! I'd say it's the state of dreams too!
In southern cities like Colorado Springs Or Pueblo, it is sunny and beautiful like New Mexico.
Colorado is the best state ever! We have mountains, awesome ski resorts, and red rocks ampitheater, known as the best place in america to see a concert! You will die an unhappy person if you don't go to Colorado!
Be careful when someone says "Hey there dude would you like a brownie?! "
V 2 Comments
7
Minnesota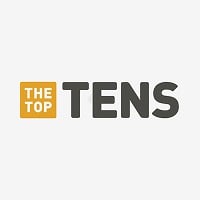 Minnesota is a state in the Midwestern United States. Minnesota was admitted as the 32nd state on May 11, 1858, created from the eastern half of the Minnesota Territory.
Glad to see my home state up so high where it should be. We have amazingly warm Summer's like Florida, and cold winters like Alaska, Minnesota is the best. - Beatlesboy9
Yes Minnesota is great
This should be number 1
Voted
V 3 Comments
8
Pennsylvania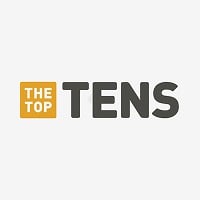 Pennsylvania, officially the Commonwealth of Pennsylvania, is a state located in the northern and Mid-Atlantic regions of the United States.
The Keystone State has been home to the Nation's capitol (Philadelphia 6xs, Lancaster, & York), the Birthplace of the nation, the first true religious freedom state, First place of protest against slavery in the U.S. A, some of the biggest manufactures reside in the state (US Steel, Heinz, Hershey), Home to many of the countries first and/or oldest (Bank, Fire department, University, Art Museum, Zoo, Library system, Medical School, and literally almost every else. ) The geographical makeup of the state is also very diverse, as well as the people and animals which inhabit the state. Pennsylvania is indeed a VERY underrated state.
Pennsylvania is by far the most underrated state. It has preserved its culture and beauty. Sometimes I think you haven't lived in America until you've toured the Amish and historic areas of the state. Plus, you can't forget that Philadelphia is here, history and all. And what would we do without Hershey's?
Pennsylvania is underrated and has many stereotypes. Pennsylvania is a beautiful state with a lot to do and good education.
A very beautiful state with a lot of history. - HauntingStomper
V 5 Comments
9
Washington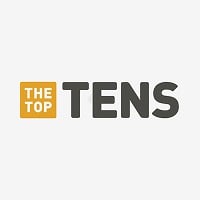 Washington is a state in the Pacific Northwest region of the United States located north of Oregon, west of Idaho, and south of the Canadian province of British Columbia on the coast of the Pacific Ocean. It is the only state named after a president.
Washington. You can find a happy medium for all. As far as the person who disputed the 60s weather and said they lived there for 18 years and is sucked? Does that mean you lived in every part?
This rain stereotype is awful. Washington has mountains, pine tree forests, and gorgeous summers with long days.
Why is washington 10th?
Trees, forests, and connections to the Pacific Ocean, why would you NOT want to live here? It's a great place to settle down afterall...
10
Maine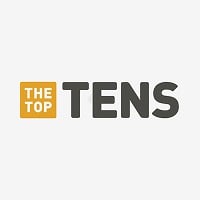 Where else could you find beautiful scenery and rivers? Maine! Friendly people, quiet, and beautiful.
Beautiful and underrated state
I'm glad to see Maine so high up. - BrideiMacBella
The Contenders
11
Illinois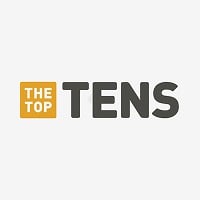 Illinois is a state in the midwestern region of the United States. It is the 5th most populous state and 25th largest state in terms of land area, and is often noted as a microcosm of the entire country.
I live only an hour south of downtown Chicago, and the city is beautiful, epic architecture, great music, and amazing food, the only issue is the gangs in the outlying neighborhoods, but Illinois has some scenic places as well like starved rock, and garden of the gods
Chicago AKA the Windy City is a nice place to be. A lot of job opportunities right by Lake Michigan and has the 2nd tallest building in the world.
From big cities to country! Illinois is a great place for tourism!
What a beautiful state! This is such a nice place to live in. Illinoisans are very kind, friendly, and nice. There is great food, gorgeous places, and the most amazing skyline!
V 4 Comments
12
Massachusetts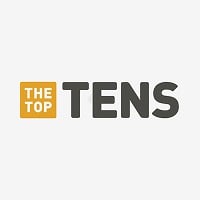 Massachusetts, officially the Commonwealth of Massachusetts, is the most populous state in the New England part of the northeastern region of the United States.
I do like some other states more but I feel so bad for Massachusetts because it's 38! Boston, Cambridge, Cape Call of Duty, Martha's Vineyard...
Boston is a popular city and they have the 2013 World Series baseball camps.
Boston is a huge, beautiful city, and I love the weather.
Best sports team best history
V 5 Comments
13
Oregon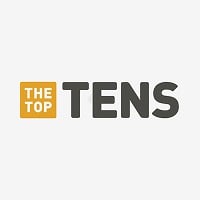 Oregon is a state in the Pacific Northwest region of the United States. Oregon is bordered on the west by the Pacific Ocean, on the north by Washington, on the south by California, on the east by Idaho, and on the southeast by Nevada.
Lots of snow. Oregon has the best rain and gardens. It's great!
I am from Oregon but I now live in Texas. Oregon is awesome ith fresh air huge trees and large hills
14
Wisconsin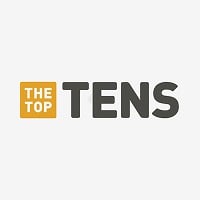 Wisconsin is a U.S. state located in the north-central United States, in the Midwest and Great Lakes regions.
The land of cheese and beer, need I say anymore, where else can you expeirance all types of weather in four days?
Cold winters and great cheese! Friendly people and so many friendly people.
Go Wisconsin!
Wisconsin is beautiful and the people are friendly, places like Ashland, Bayfield, LaCrosse, And the dells are awesome, good food as well
15
Alaska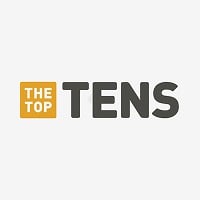 Alaska is a U.S. state situated in the northwest extremity of the Americas. The Canadian administrative divisions of British Columbia and Yukon border the state to the east; it has a maritime border with Russia to the west across the Bering Strait.
Alaska is a beautiful place to live, to visit, and to stay. Alaska was declared a state on January 3, 1959. America did purchase Alaska in 1867. Alaska has evolved into a great place with endless adventures and hikes. Beauty is from every angle. There is a giant chocolate fountain here in Alaska! And great food, nice people, nice houses, all you need to live. This is my favorite state, (Besides California)
Lakes, mountains, cold winters and chilly summers, and kind people. Awesome!
Why does everyone hate Alaska's cold weather
Alaska is #15 on both most and least hated states. I don't know why
16
Virginia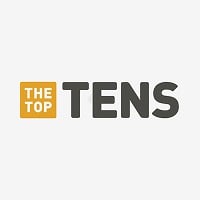 Virginia, officially the Commonwealth of Virginia, is a state located in the South Atlantic region of the United States.
This state is the most beautiful, underrated state. Great people, great services, it"s the American dream.
I may go there to see my 63 year old aunt.
It is very fun
My home - Watchmojo
V 1 Comment
17
Ohio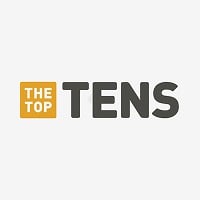 Ohio is a state in the midwestern region of the United States. Ohio is the 34th largest by area, the 7th most populous, and the 10th most densely populated of the 50 United States.
Cedar Point is one of the greatest amusement parks I've ever been to, Cincinnati is a great city, and the whole state is just a beautiful place
Ohio has every thing really cars the first person to step on the moon everyone is an idiot.
They have rebelled against the government and failed 5 times. - MaxAttaxSportz
I chose this only because I live here.
V 2 Comments
18
Maryland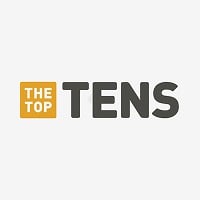 Maryland is a state located in the Mid-Atlantic region of the United States, bordering Virginia, West Virginia, and Washington, D.C.
There would be no Washington DC if it were not for Maryland. It may not be the best state ever, but it is an extremely important one.
Maryland is the best state, not California! - dsamba1062
Maryland rocks the most, not California!
V 1 Comment
19
Arizona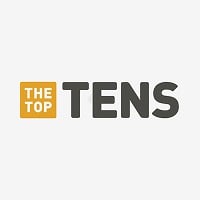 Yeah that's right! Warm weather, good education. The only thing missing is a beach, but WHO CARES?!?! There's pools, resorts, good community, SUN TANS! Best state EVER! One reason other states have more votes is OVERPOPULATION! (no offense, they're great, but you got NOTHING on AZ! )
Well, some people hate hot weather
The desert is a great place to look at in the sun.
I live here and its like a bubble, you are amazed with other states weather and people. Though a lot of people are saying that we are ¨Crack heads¨ every states has ghettos and our capital city here is one of them. If you want to go to somewhere nice, go to Scottsdale or Flagstaff.
V 1 Comment
20
Tennessee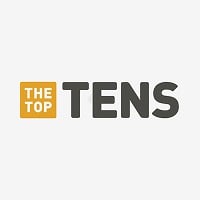 Tennessee is a state located in the southeastern United States. Tennessee is the 36th largest and the 17th most populous of the 50 United States.
Tennessee is awesome. I just think woke people are to lazy to come to Tennessee. Tennessee is fabulous. - ninja122710
Tennessee is the best state ever
good
I want to live there so bad. :(
PSearch List
Recommended Lists
Related Lists

Best Presidents of the United States

Top Ten Most Popular U.S. States

Most Racist States In the U.S.

Best Sports in the United States
List Stats
900 votes
50 listings
8 years, 279 days old

Top Remixes (47)

1. Minnesota
2. New York
3. North Carolina
amymomof3girls

1. New York
2. California
3. Pennsylvania
Curtis_Huber

1. California
2. Florida
3. New York
andrewerdna100
View All 47
Posts
Error Reporting
See a factual error in these listings? Report it
here
.