Best States in the U.S.A.
bbbh
The Top Ten
1
California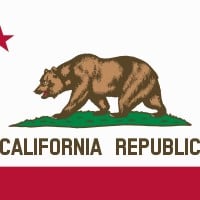 California is a state in the Southwestern United States. With 39.6 million residents across a total area of about 163,696 square miles (423,970 square kilometers), California is the most populous U.S. state and the third-largest by area. The state capital is Sacramento, and the largest city is Los Angeles. ...read more.
Let's see...
-Hollywood
-Disneyland
-beautiful national parks
-most populous
-best stereotypes
-if it were separate country, it would have fifth highest GDP, behind only China, U.S, Japan, and Germany
-provides 2/3 of U.S's fruit and nuts
-great weather
-just generally nice people
I love this state, everything about it.
Wait, California is a state? I thought it was, like, a foreign country or something
Delete this from the list please - Gaygure
2
New York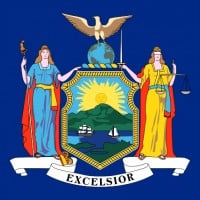 New York is a state located in the Mid-Atlantic Region. New York was one of the original thirteen colonies that formed the United States. With an estimated 19.54 million residents in 2018, it is the fourth most populous state. In order to distinguish the state from the city with the same name, it is ...read more.
I am flabbergasted this state is second place woo hoo
Florida is the center of art, talent, development and presidential leadership. Yes it has many rules, road signs and tolls but that is there to contribute to the organization a of this state. There is untouchable law and order and crimes are dealt with immediately. It's towns, neighborhoods and cities are kept safe and people are not worried. At least, I'M not worried. It might like in tourism when you compare it to other states but that is ONE FLAW. There are literally thousands of shops, entertainment venues and fast food restaurants to keep people happy. New York, YOU'RE A WINNER! - davakoh
LOVE THIS STATE
New York is worst thing I've herd of it's too populated I'm a country boy listen to rock back there all I would here is kiss pop rap nothing good I would let kiss kidnap me my ant is from New York she's not really my ant she's my cousin there horrible I live in Oklahoma they live in Texas Houston just had a horicane there but she tells her daughter your not gonna turn out like your brother in front of her son they never really bonded Doe but he's one year younger he basically locked in a cage he's not really locked in a cage the only time he gets funtime is with his dad
3
Florida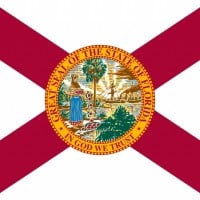 The Florida Man news makes it show how hilariously stupid some floridans are. And Family Guy also dissed this state. - Mattblue66
In my opinion, although I haven't been to Florida before, I think that it is an AMAZING state! It is similar to Disneyland, in France, which I've been to before. And it may possibly have beautiful beaches and cruises and it would definitely have many tourist attractions so that would be pretty awesome. This state is totally recommended to people who haven't been to it yet.
Eisner was here
Trash state full of the dumbest people to ever exist. If something stupid happens in any other state, it's probably fake. If it happens here, it is probably true.
4
Texas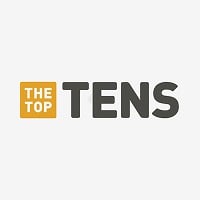 Texas is a state in the Southern USA. It is the second largest by area and population. Its largest city is Houston.
The only USA state that was a Country.
Everything is literally bigger and cheaper here in Texas. Houses cost like half of what they are in California
Top!
Yes
5
Colorado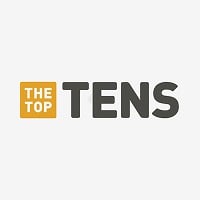 Colorado is a state in the United States encompassing most of the Southern Rocky Mountains as well as the northeastern portion of the Colorado Plateau and the western edge of the Great Plains.
The most fit state with the most sunshine. Activities and bike paths everywhere. Most people are decent drivers and the cost of living isn't that expensive. Everyone is moving here for a reason! Absolutely awesome state, especially if you enjoy many different kinds of weather. The liberal drug policies are also appealing to me and many other people, but hey if you don't wanna smoke weed nobody is making you. The flag is also very cool and clean looking. Mountains are beautiful. Doesn't get too hot or too cold for much of the year. Great schools and great careers. This is just a fantastic state all around. I can't think of one thing I honestly dislike about it. It's not liberal not conservative, but somewhere in the middle. It's just a great place to live. Great beer too. - 10Jackson
I live in brazil but I think colorado is a good state to live
Not really, I live here and it is extremely expensive and over-taxed on one hand, but there is a lot more crime than people realize, it is overflowing with tourists, there is really bad traffic, the cities are trash, and the mountains are constantly having forest fires, floods, and beetle killed trees.

It's a great place to visit but not the best place to live. - NapoleonBonaparte
This state is so fun my aunt and grandpa moved here from misery and I visit there sometimess and the mountians are cool the only problem is colombine
Yes, yes, and yes! This state is the absolute best in the nation! There is so much to do there! It has everything: Mountains, lakes, rivers, tourism, forests, campgrounds, large cities (Denver, Colorado Springs, Boulder, Pueblo, Greeley, Fort Collins), great restaurants, decent schools, diversity, great state parks, national monuments, natural sculptures, you name it! I lived in Colorado for ten years, and I can't wait to move back! I live in Oregon, and nothing can compare to Colorado! It is the most beautiful state in the nation, and a great place to live! I can't wait to move back and say, "Colorado, I'm home! " I think Oregon is okay, but I can't wait to be a police officer in Colorado! Thank the Lord for blessing us with this state! I love you, Colorado!
6
Hawaii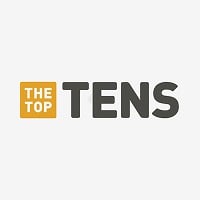 Hawaii is the 50th and most recent state of the United States of America, receiving statehood on August 21, 1959.
I know it seems too obvious to be true but come on, you all know that this state is the best. Literally nothing is wrong with it. Honolulu is overrated and its still one of the greatest cities of all time. Everything is perfection. Once you take your first step in Hawaii and take your first breath of tropical air, you will fall in love.
This
Is
Love
At
First
Sight
!
grate!
Has a lot of things to do such as going to amazing beaches. - HoldenFanatic
7
Pennsylvania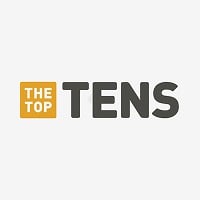 Pennsylvania, officially the Commonwealth of Pennsylvania, is a state located in the northern and Mid-Atlantic regions of the United States.
YES
I live in Pa and there are tons of fun things to do here. We have hershey park, knoebels, dorney park, and so much more. There are some parts of Pa that can be bad but overall I love it here!
I lived here for a few years & It is ok. It has it's good & bad parts. The people we're very Close-Minded, Rude & Entitled when I first moved here in a small country town. Then I went to Philly & the people came off Lively, Hard-Working & Accepting. It has good & bad people. I got a chance to see both. - chronicpack
Pennsylvania is a beautiful state. there are a lot of things to do in Pa. Philadelphia has the liberty bell. Hershey is also a great place to go home of Americas favorite chocolate Hershey's chocolate there's chocolate world. Pennsylvania is also my home state. Pennsylvania is not the best state but still it is a very nice state and definitely one of the top ten best states in the. U.S.A. - CRK10
8
Washington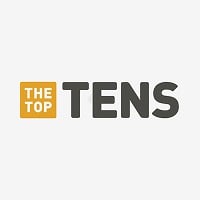 Washington is a state in the Pacific Northwest region of the United States located north of Oregon, west of Idaho, and south of the Canadian province of British Columbia on the coast of the Pacific Ocean. It is the only state named after a president.
Lezzgo washington. West coast best coast. - elpy
Washington is the best state to live in there are so many beautiful things to see and the wildlife is amazing a beautiful capital building and the beautiful lakes and rivers + all the forests and mountains truly make Washington the best state.
Washington's the best state because of land diversity.
Washington. You can find a happy medium for all. As far as the person who disputed the 60s weather and said they lived there for 18 years and is sucked? Does that mean you lived in every part?
9
Illinois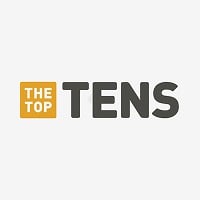 Illinois is a state in the midwestern region of the United States. It is the 5th most populous state and 25th largest state in terms of land area, and is often noted as a microcosm of the entire country.
Illinois is the best state mainly because it has one of the biggest farming industries in the U.S alongside Nebraska. Illinois was the first state to ratify the 13th amendment to abolish slavery. Illinois is also a leading producer in corn, soy beans, and swine. The state of Illinois houses more than 74,600 farms at 357 acres.It has a vast variety of soils which means you'll be able grow and plant many crops. Presidents such as Abraham Lincoln, Ronald Reagan, and Uslysses S Grant, all come from Illinois. Lastly if you are in to finance illinois is your number 1 pick
best state
I love downtown Chicago! (Besides all the crazed up chig. weather of course) if you're afraid of racism come live here, we're a complete democratic state and very peaceful and nice people so don't worry at all!
I live only an hour south of downtown Chicago, and the city is beautiful, epic architecture, great music, and amazing food, the only issue is the gangs in the outlying neighborhoods, but Illinois has some scenic places as well like starved rock, and garden of the gods
10
Minnesota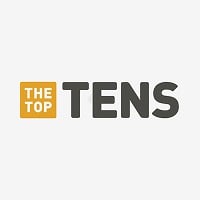 Minnesota is a state in the Midwestern United States. Minnesota was admitted as the 32nd state on May 11, 1858, created from the eastern half of the Minnesota Territory.
Minnesota is pretty cool
The best state ever
The best state! Come to the great north!
I love Minnesota
The Contenders
11
Massachusetts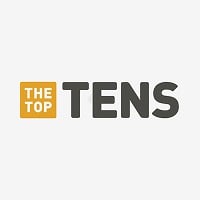 Massachusetts, officially the Commonwealth of Massachusetts, is the most populous state in the New England part of the northeastern region of the United States.
I love it here!
I'm a Bostonian and I can tell you that Massachusetts,New York, California, Washington and Connecticut are the best and best educated states. - girly-dog-girl
-Diverse

-Has Boston one of America's finest cities

-One of the strongest economies in the country

-The top 2 universities in the world MIT and Harvard

-Beaches

-Six flags

-Largest mall in new England (Natick mall)

-First state to legalize gay marriage

-Lots of history

-close to New York City

-Universal healthcare

-#1 in education in U.S. and #8 in the world

-One of the wealthiest stages

-Valentines cards, birth control, and basketball were invented in Massachusetts

-Thanksgiving originated here

-one of the greenest and healthiest states

These are just a few things that this state has to offer or gave the world. The Commonwealth of Massachusetts is one if not the best state in the U.S. and the world.
Massachusetts Squad where you at?!
12
Virginia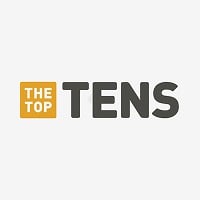 Virginia, officially the Commonwealth of Virginia, is a state located in the South Atlantic region of the United States.
All the history, amazing food, beautiful views, what more do you want? It's sadly being corrupted by some, (So many military people, and so many northerners) but you can thank this state for the best presidents and more.
We have DC and so many presidents are from here
IT IS THE BEST! We have the Jefferson's House and Washington's Too!
I love living in Alexandria. It's so beautiful here. - countnightdark13
13
Maryland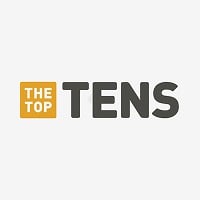 Maryland is a state located in the Mid-Atlantic region of the United States, bordering Virginia, West Virginia, and Washington, D.C.
We have awesome things and we have Delicious crabs and we are proud of our state
All about the clam chowder!
I love this state, better than job snatching Virginia - jackson734367
MARYLAND FOREVER
14
Maine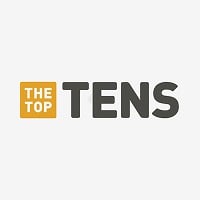 It is an amazing state
It's cold out here, and I like it - Kaledrone
As someone who lives in Maine, I can easily say that Maine is a great state, low crime rate, quite and peaceful neighborhoods up north, great scenery, and a great tourist sight. If you visit Maine I recommend you explore the entire state and do some sightseeing, don't forget to buy a bottle of Moxie a soda only sold in Maine you'll have a 50/50 chance of liking it though. The only downside for me is the winter and snowfall that can occur even in April. - BlackMetalHoundoom
The people here are ultra-friendly. +1! - tropicaljay
15
Ohio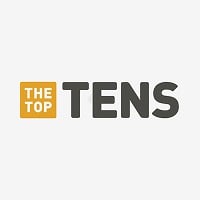 Ohio is a state in the midwestern region of the United States. Ohio is the 34th largest by area, the 7th most populous, and the 10th most densely populated of the 50 United States.
Let's get this above Maine
So nice... Central Ohio has some of the biggest houses you will ever see. We have great education, and are learning concepts most learn in adult years. by the way... California is overrated!
Ohio is the best we have 2 football teams and have the best soil for growing food we also have the Appalachian mountains which are beautiful and Cincinnati has kings island and in Sandusky cedar point and we have the first person on the moon and Putin bay. beat that.
Beautiful love it hear steam valleys look up hocking hills state park
16
Tennessee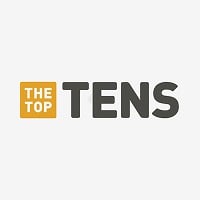 Tennessee is a state located in the southeastern United States. Tennessee is the 36th largest and the 17th most populous of the 50 United States.
The king of rock was born their, T.V. show, and tennessee whisky
Best state.
It has the wiliamson county fair
Tennessee is awesome. I just think woke people are to lazy to come to Tennessee. Tennessee is fabulous. - ninja122710
17
Oregon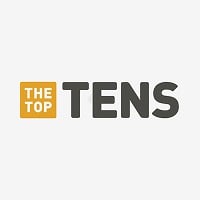 Oregon is a state in the Pacific Northwest region of the United States. Oregon is bordered on the west by the Pacific Ocean, on the north by Washington, on the south by California, on the east by Idaho, and on the southeast by Nevada.
No sales tax and just about 24/7 perfect weather
No sales tax
OREGON IS JUST THE BEST, ALL STATES HIGHER HAVE TERRIBLE AIR AND TREES, AND ARE SUPER POLLUTED, AND OREGON IS GREAT!
Lots of snow. Oregon has the best rain and gardens. It's great!
18
Arizona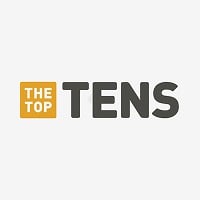 Arizona is a U.S. state in the southwestern region of the United States. It is also part of the Western and the Mountain states.
Very pretty state. I love Arizona
My home state is definitely my favorite state
Awesome
Yeah that's right! Warm weather, good education. The only thing missing is a beach, but WHO CARES?!?! There's pools, resorts, good community, SUN TANS! Best state EVER! One reason other states have more votes is OVERPOPULATION! (no offense, they're great, but you got NOTHING on AZ! )
19
Alaska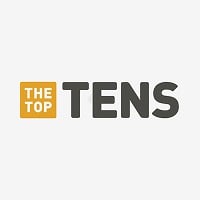 Alaska is a U.S. state situated in the northwest extremity of the Americas. The Canadian administrative divisions of British Columbia and Yukon border the state to the east; it has a maritime border with Russia to the west across the Bering Strait.
Beautiful... national parks are out of this world
awesome
Alaska is a beautiful place to live, to visit, and to stay. Alaska was declared a state on January 3, 1959. America did purchase Alaska in 1867. Alaska has evolved into a great place with endless adventures and hikes. Beauty is from every angle. There is a giant chocolate fountain here in Alaska! And great food, nice people, nice houses, all you need to live. This is my favorite state, (Besides California)
Most underrated one
people think that there's nothing
but it's one of the most beautiful states - Zalgiris
20
Michigan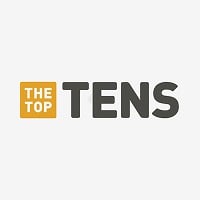 I am from Michigan and it's not so bad. Well, except for the Flint water crisis. - Mattblue66
go pistons
Underrated.
Number 24, WHAT! Michigan is awesome. It has the longest coastline in the lower 48 and is magnificent. People say Detroit is dangerous, but it is not that bad. Detroit is close to both Lake Huron and Erie, and is situated right on lake st Clair. Sleeping bear dunes national lakeshore is underrated compared to Yosemite and Yellowstone. There are tons of beaches in Michigan and no sharks, just friendly lake sturgeon.
21
Wisconsin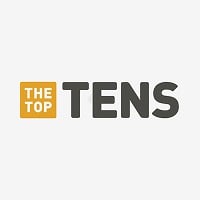 Wisconsin is a U.S. state located in the north-central United States, in the Midwest and Great Lakes regions.
Sexiest state ever.
Its an amazing state honestly... real pretty and the dells is so much fun!
I live in a small town but lots of fishing and huntig really great
Wiscansin and proud yo
22
North Carolina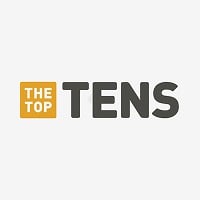 North Carolina is a state in the southeastern region of the United States. The state borders South Carolina and Georgia to the south, Tennessee to the west, Virginia to the north, and the Atlantic Ocean to the east.
Why is it not higher? I love my pretty city Raleighwood!
Friendly people, fairly cold winters, and hot summers. Pepsi was invented in North Carolina and so was airplanes. Great beaches, and lots of things to do!
Mountains, Foothills, Beaches, Fantastic Food, Our State Magazine, face it... North Carolina has it all.
Carowinds is so much fun, Greensboro is awesome, the mountains are amazing, and the beaches are great!
23
Vermont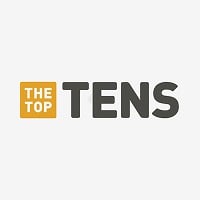 Awesome state! Great camping and scenery! - VGCI_Plays
What a beautiful state!
I simply can not think of a single downside. No crime, beautiful nature, good economy, civil liberties galore. I think the likes of Washington and Franklin, the great men who built this nation, would be impressed with the world of Vermont.
Someday I will get out of Nebraska and come here. Mark my words!
24
Utah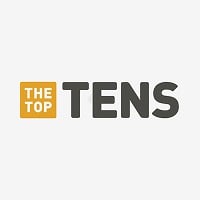 Utah is a state in the western United States. It became the 45th state admitted to the Union on January 4, 1896. Utah is the 13th-largest, the 31st-most populous, and the 10th-least-densely populated of the 50 United States.
TheTopTens is based on here, want proof? Go to the Terms of Use and the number 19 of it, it's says "The Site, any information provided from it and the Terms of Use are given and made in the state of Utah, United States of America."
I LOVE IT HERE! There are great national parks, lagoon, fan x, a TON of concerts, hikes, lakes, and so much more! It's beautiful!
Awesome skiing, scenery, and national parks, successful economy, hardworking people.
Utah gang yeeett
25
New Jersey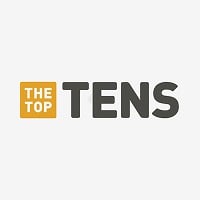 New Jersey is a state in the northeastern and mid-Atlantic regions of the United States. It is bordered on the north and east by New York, on the southeast and south by the Atlantic Ocean, on the west by Pennsylvania, and on the southwest by Delaware.
New Jersey sucks
BEST BOARDWALKS
If you don't live in Newark, Trenton, Camden, Paterson, or any other ghetto here you will live in a great neighborhood at most 1 hour from either NYC or Philly, 2 of the greatest cities in the world. Jersey shore isn't trash like MTV portrays it. You should check out towns here like Franklin Lakes, Saddle River, Alpine, Upper Saddle River, Mendham, Mountain Lakes, the rest of Morris County, Somerset County, Essex Fells, Montclair, West Orange, Livingston, Cherry Hill, Princeton, and places like this. The wealth here is crazy. Your hair will be blown back. This is what Jersey really is. Go to Long Beach Island for a weekend and tell me you want to leave and I'll call you the biggest liar ever for saying that. (Which you are)
NJ is the best state peoples
26
Kentucky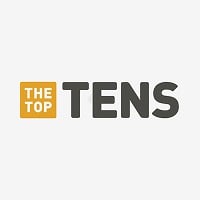 Kentucky, officially the Commonwealth of Kentucky, is a state located in the east south-central region of the United States.
It has everything and its not top 5?!?!
KFC and the Kentucky Wildcats
I live in and was born in Louisville and how is this not top 3? Muhammad Ali, KFC, And 2 straight NCAA Championships from Kentucky.

P.S GO CARDSS
27
South Carolina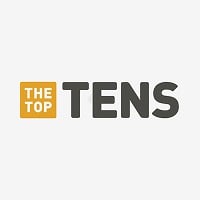 South Carolina is a state in the southeastern region of the United States. The state is bordered to the north by North Carolina, to the south and west by Georgia across the Savannah River, and to the east by the Atlantic Ocean.
I like how South Carolina is right below North Carolina on this list, just like it is on the map.
I live in Columbia and it's a really good place to live! The education may not be the BEST in the US but we still learn what we need to learn in order to be successful in life! The city is very nice, the state parks are great, and the people are friendly! South Carolina is really not as bad as people say it is. It's a great place!
Nothing could be finer than being in Carolina...
yes
28
Georgia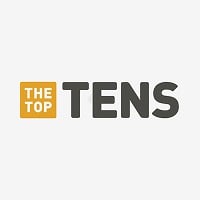 Georgia is a state located in the southeastern United States. It was established in 1732, the last of the original Thirteen Colonies.
I vote this because I live here down side is that the weather is about equal to Death Valley's temp
You know I'm going to vote Georgia because I live here----I think most people did the same thing for their states :) I don't have anything against any other states but I like them all! They're all unique!
Georgia has lakes, good weather, four seasons, nice people, diversity, black women and ATLANTA. I live here and can't get out of here. It's safe, there are jobs, nice people, it's affordable, fun and much more. Come and find out for yourself. Other states suck big time.
Obviously the best state
29
Idaho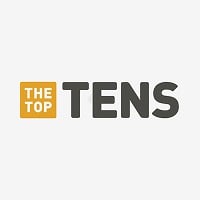 Idaho is a state in the northwestern region of the United States. Idaho is the 14th largest, the 39th most populous, and the 7th least densely populated of the 50 United States.
Should be named idahoe. Cool cause of that only.
30
Montana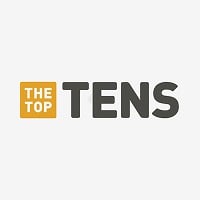 Montana is a state in the Western region of the United States. The state's name is derived from the Spanish word montaña.
Montana in my opinion is the most underrated state, and it is beautiful!
There is no other state as beautiful as Montana. Just Google "glacier national park" or "Beartooth range Montana" and you'll see exactly what I mean. No other state even comes CLOSE to the beauty of Montana. I mean, California has the Sierra's but they pale in comparison to the glacially carved Northern Rockies of Montana.
Glad its #19. Don't believe the myths that the snow never melts. It's full of mountains and places to explore, such as the sadly dwindling Glacier National Park. There are some great places to live such as Missoula and Bozeman that are always overlooked.
Montana is so pretty. It is a awesome state. Yellowstone National Park is in Montana. - ninja122710
31
Nebraska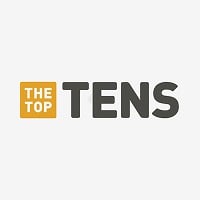 Nebraska is a state that lies in both the Great Plains and the Midwestern United States. Its state capital is Lincoln.
If you live in Nebraska, I highly suggest Lincoln, not Omaha. Omaha is has a lot more crime, lousy parks, is not bike friendly. Of all the places I've lived Lincoln has the best bike/running trails. - tatef87
Well, this list might as well be the most populated states in order - tatef87
Nebraska is just for the rich farmers and do not care about the working poor. I know I was born there and now I am stuck in Columbus, Nebraska where there is only a Walmart, HyVee and Save Mart Store to shop in. What a disaster I wished I stayed In Lincoln, Nebraska because there were some Democrats there.
Nebraska has really good places to get jobs. It also has decent weather in the Spring, Summer, and Fall. We don't get earthquakes, tsunamis, nor hurricanes. We do have tornados (rarely), hailstorms/snowstorms, thunderstorms/rainstorms, and very, very few floods though. Nebraska has a high education system. In my opinion, Omaha is the best city there.
32
Nevada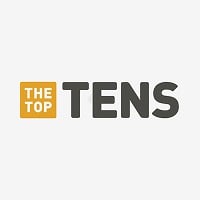 Nevada is a state in the Western, Mountain West, and Southwestern regions of the United States of America.
It's more than Las Vegas or Reno here in Nevada. Area 51 is located in Nevada!
Great snow, great desert and scenery, and no taxes! It's a paradise for libertarians and ancaps like myself who enjoy beautiful scenery like this state has to offer. Also, if you're a partier, Las Vegas is great for gambling.
1 word: Vegas
Las Vegas really makes Nevada popular. If you go there you at least come home with $100.
33
Alabama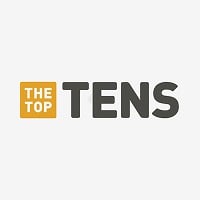 Alabama is a state located in the southeastern region of the United States. It is bordered by Tennessee to the north, Georgia to the east, Florida and the Gulf of Mexico to the south, and Mississippi to the west.
As an Alabamian, I have to say that I love my state! Sure, some people are mean and racist, but you have to understand that not everyone who lives there is. The traffic and construction could be better, but overall, it's a pretty great place. I love my state! - PandasNGaga
Worst state. Very racist. Especially in the 60s
I was going to make an incest joke, but Alabama itself fits that description 💀 - harrymfuess
Best state in the US
34
New Hampshire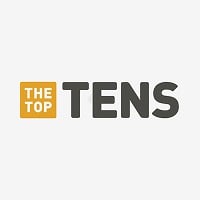 Number 1
So under rated this should be at least be in the top five NH for life!
Best state I lived in.
Boy number one! Or at least five
35
Wyoming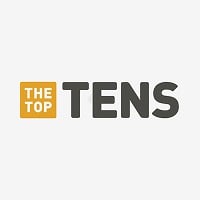 Wyoming is a state in the mountain region of the Western United States. The state is the tenth largest by area, but the least populous and the second least densely populated of the 50 United States.
Wyoming does not exist
You thought Wyoming was real now scroll back up
Has the Yellowstone National Park
Ik this state doesn't exist but I feel like it'd be the best if it did
36
South Dakota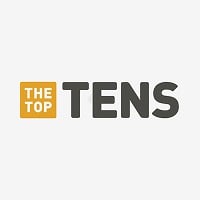 I live here and you don't get more culture than South Dakota. There is Mount Rushmore, The Sioux river, Lots of legends of outlaws, and great state parks. South Dakota has some friendly small towns you'll come across and some decent sized cities. There are even great museums! Sure we don't have all the bells and whistles, but South Dakota is good ol' folks
More wars and history than any other state, not to mention Crazy Horse and Rushmore. This state has everything, except for fame apparently
37
Missouri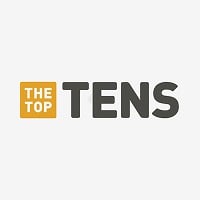 Missouri is a state located in the Midwestern United States. It is the 21st most extensive, and the 18th most populous of the fifty states.
Great colleges! Amazing, clean cities to live in! People are also very friendly!
Since I live here I feel obligated to vote for it... But it's not that bad..
I only voted this cause I've lived here half my life.
38
Oklahoma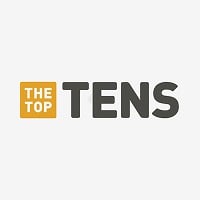 Yuh Oklahoma, 47th worst state on the news, 34th best state on the top tens.
Oklahoma, though forgotten, has the some of the nicest people I've met. They have 'big' cities and lots of traffic, but aren't rude like in other places and are patient.
People say Oklahoma is boring and has way too many tornadoes. Okay how does that even make sense? How could you be bored during a tornado? At least Oklahoma isn't a state that has erosion issues (California) or a state that calls you racist for simply saying the word "black" (New York).
39
Iowa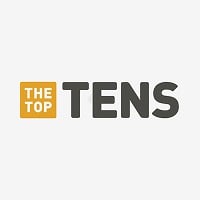 Iowa is a U.S. state in the Midwestern United States, bordered by the Mississippi River on the east and the Missouri River and the Big Sioux River on the west.
Best state because slipknot - X4AJ
Provides food for the whole world. Mile after mile of corn fields. Lots of pigs and cows.10% of the countries food is from Iowa. WHAT WOULD WE DO WITH OUT IT! - cfb
Is it not surprising that the most polulus states are ranked high in the in polls.
Iowa rocks so shut up. the whole state doesn't smell I would know
40
North Dakota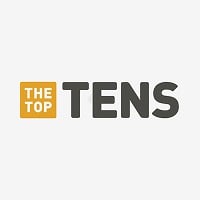 North Dakota is the 39th state of the United States, having been admitted to the union on November 2, 1889.
One word: Oil. - X4AJ
Quiet, cold, and beautiful. So much to do in North Dakota!
Thank you this is probably the first thing I hear something postive in this godforsaken website
I'm born in North Dakota
North Dakota is the best state in the us people are kind and friendly, we have the best economy in the u.s since we are the biggest producers in wheat barley corn bean and many other crops since 90 pecent of our land is farms and oil rigs. withought us the u.s would loose 4000 nukes and would loose the b-52 bomber. and were are argueably the most beautiful state in the u.s with thedore roosevelt national park.
41
Louisiana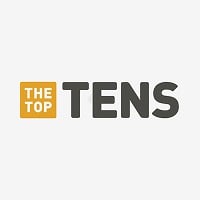 I've been to New Orleans, and it was so much fun! I don't think I would live in New Orleans, but it's such a fun place to visit! - PandasNGaga
Best state
Food is good.
"Kentucky, LOUISIANA and... "
Go to the New Orleans Marriott on Canal Street!
They have the best binyet's there.
42
New Mexico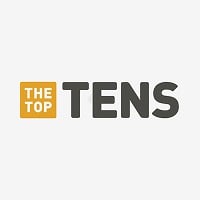 #39? It's so much better than California!
It is a beautiful state and the state to have the most culture, really neat and awesome state. Beautiful time for hiking
Stop criticizing New Mexico, it's a nice, unique place.
Nice and warm weather is just what we need.
43
Connecticut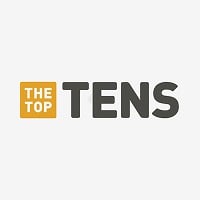 Even though it is expensive it is very good with the school systems and has lots of trees
There is so much to love about Connecticut.
This would have been higher. It's the most underrated state. Middletown is always the best.
44
Delaware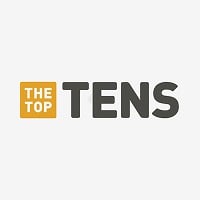 Delaware is one of the Mid-Atlantic states located in the Northeast megalopolis region of the United States.
It's great mainly because of it's proximity to better places. You can get to Philly in less than an hour, Baltimore, New York City, and DC in less than two hours, and Boston, Toronto, Virginia Beach, Pittsburgh, Cleveland, and several other cities within eight or so hours of driving. Also, Joe Biden, Fight Club, and no sales tax. - ColinH
45
Rhode Island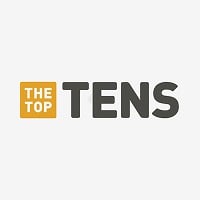 Rhode Island, officially the State of Rhode Island and Providence Plantations, is a state in the New England region of the United States.
Rhode Island should defiantly be much higher than this. Yes it is small but that means I can get to the beach, the city, the mountains or a body of water in under 15 minutes. We have all 4 seasons and not many states have that. Who wants to be sweating 24/7 in Florida. Or freezing your butt off in Maine. Not to mention fall is gorgeous with all the different colored leaves. Plus we have things that others states don't have (which are great) like coffee milk and dels. So Rhode Island should defiantly be higher on this list
48? Rhode island is a nice looking state, I bet this is way at the bottom because its tiny. Don't judge on the size!
46
Indiana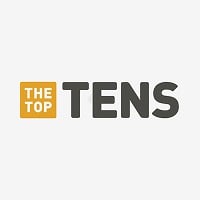 People are nice, in Indianapolis, they have the #1 children's museum in the United States! Also, lots of sports and fun museums to go around! Even in the biggest metropolitan area in the state totaling at over 1.7 million, (Carmel-Indianapolis) prices for houses are very reasonable! Also, there are nice colleges, like Purdue University.
Affordable, friendly, and full of opportunity. You can afford a home easily, and apart from Gary and some parts of Indianapolis, most of the state is very safe. Taxes are reasonable and the overall cost of living is nice and low. And any time you want to take a road trip, it's easy - you're at the crossroads of America.
We have colleges, colts, Indianapolis and fort Wayne, and best of all CORN! So lets be honest everybody loves corn!
Indiana is the second largest producer of ice cream...
Has lots of country rural areas...
Has some of the best hospitality in the world...
But who can say no to ICECREAM...especially indiana's hommade!
47
Mississippi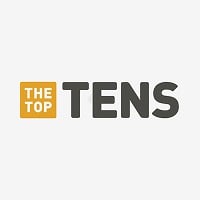 Mississippi is a state in the South of the United States of America. Most of its western border (with Arkansas and Louisiana) is the mighty Mississippi River. Tennessee lies to the north and Alabama to the east, and it has a small coastline on the Gulf of Mexico to the south. - chronicpack
Redneck nation
Just because it has a bad flag doesn't mean it's bad. California's 100 times worse! - Maddox121
This is home to the KKK
48
Kansas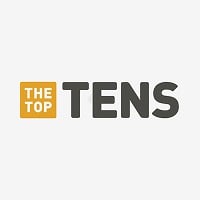 Kansas is a U.S. state located in the Midwestern United States. It is named after the Kansa Native American tribe, which inhabited the area.
Kansas is a great place to live. We have nice, warm summers, and cold winters. The people here are also pretty nice. I've lived in Texas, California, and Kansas, and Kansas is by far the best place out of the three.
I'm from southwestern Kansas, so the weather where I live is different from most of the state, but we generally get warm summers and quite mild winters (rarely gets below 40 degrees Fahrenheit). Contrary to popular belief, tornadoes here are quite rare. In the 12 years of living here, I've never seen one, and only have gotten a warning once. Sure, the landscapes are pretty boring but there are some nice hilly, rocky, thick forests in the southeastern regions. On top of that, living here if very cheap.
There are farms and crap, it's below zero in the winter and over 100 in the summer. There's like only one nice city and everything else is rural crap. I mean there are sunflowers and a mountain that isn't even a mountain. I mean we have some good BBQ in KC but western Kansas is boring. The sports teams are decent but they're technically in MO. Plus it's flatter than a pancake.
49
Arkansas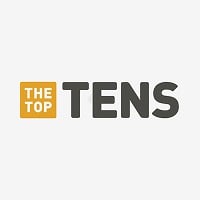 Arkansas is a state located in the Southeastern region of the United States. Its name is of Siouan derivation, denoting the Quapaw Indians.
Arkansas is very cheap. Check CNBC.
I got family down in Arkansas, the northern part is beautiful, lots of caves, wildlife, and crystal clear spring fed rivers, and their southern American culture still lives on like it has for the past century
Arkansas got that southern pride! Once you visit the southern delta of Arkansas, youll find true simple living! And a little of mamma's cornbread! THE SOUTH WILL RISE AGAIN!
50
West Virginia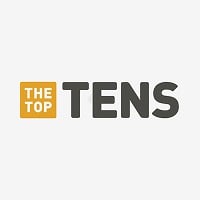 West Virginia is a state located in the Appalachian region of the Southern United States. It is bordered by Pennsylvania to the north, Maryland to the east and northeast, Virginia to the southeast, Kentucky to the southwest, and Ohio to the northwest. West Virginia is the 41st largest state by area, ...read more.
I can't believe this. I was born in Ohio. I lived there most of my life. Since then I've lived in West Virginia, Virginia, Pennsylvania, Georgia, North Carolina, and South Carolina, and I easily had the best experience in West Virginia.
MOUNTAIN MAMA!
Oh come on, WV is a great state the only flaw is that education isn't the best here & job opportunities are a little scarce but other than that WV is great, Much better than California.
What the heck?! West Virginia at last? THIS IS A DISGRACE! - Mooshroomsrock17