Mykel Hawke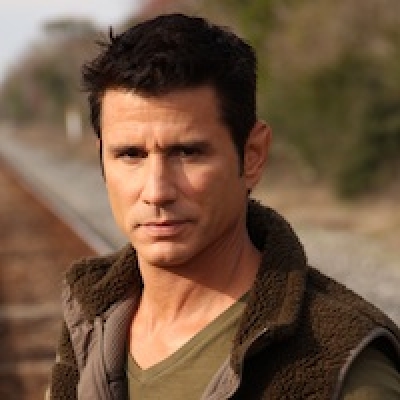 Uploaded by Ananya
Info
Mykel Hawke is a retired U.S. Army Special Forces officer, author, and television and film personality.
Comments
Top
Popular
Newest
I have not seen Ray Mears, who comes very highly recommended by everyone, but Hawke would be my choice due to his broad range of knowledge in medical and communication fields as well as survival. Being a Green Beret doesn't hurt either!
There is definitely no other qualified for first on this list. Captain Hawke is the perfect combination of Badass SF guy and Survivalist Expert. A person can learn more in one episode with him than in an entire season with any other. Not only can he apply his knowledge firsthand, but he can teach that knowledge to another with patience and compassion. It is the mark of an incredible teacher and leader to be able to do so. His passion for teaching is evident and makes a person want to learn more. What is refreshing is that he is not ego-driven as others in the survivalist community. Furthermore, Captain Hawke is an inventor whose mind crafts better ways to make knives and other products user friendly. My vote is for Captain Hawke!
I loved watching Man, woman, wild. I loved the interaction between Mykel and his wife, Ruth. It was very entertaining and I miss it greatly. He was teaching Ruth how to survive, and in doing so, He taught a lot of us home adventures how to survive also. Other shows, teach you things, however Mykel used the frank approach, no Hollywood lights or clamor, just the facts needed to survive, and doing it in a smart way. I have watched a lot of survival shows as well as videos on you tube, and in my opinion, the Man, Woman, Wild was the best the Network had to offer.
This guy has all the knowledge and skills as the rest. What sets him apart is his patience. Putting yourself in survival situations with your wife by your side tops the other guys for sure. True American hero! Great husband. Wonderful father! I'm sure the other guys are to. Mykel does it in front of the world. All that pressure to perform and he does it with class. Sets him apart from the rest.
Mykel Hawke explains with ease and practicality what you need to do to save yourself. His broad experience has led to masterful expertise, which a lot of these guys have, but he is my choice for the best for his teaching ability and approachability.
Mykel Hawke is the real deal with top survival skills in any environment. He's the best because he had to learn to survive at a very young age so surviving became away of life. Of course we all know Captain Hawkes military background and I could not imagine the situations he has had to survive but I do know what a bad ass survivalist it has made him. REAL DEAL CAPTAIN HAWKE is the BEST.
Name one survival guy that has the military medic physiologic training to understand what it takes to sustain and save ones life. A decorated combat soldier, medic, consultant, inventor, author and proficient in numerous languages and terrain. Mykel is number #1
None of the others mentioned have Mykel Hawke's breadth and depth of experience and skills. In addition to his training and experience in Special Forces, he has lived in what many consider survival level conditions all over the world. I would pick him as my partner any place any time.
Mykel Hawke has an amazing skill set that goes far beyond survival. To me its unbelievable the amount of knowledge he has. He has top notch survival skills, medical skills, many languages, green beret, masters in psychology and I'm sure I'm missing many more. Mykel Hawke is a real life HERO and we are fortunate to have him here.
Mykel Hawke not only knows about survival he lives it and he teaches his family to be survivalists. He is also smart as a whip and he ain't over dramatic and he is a home grown boy. He is as honest as the day is long and he is willing to share his knowledge so others can survive. Plus he is easy on the eyes.
It isn't my opinion that matters, it is the fact that this man has skill levels that are amazing. Confidence is when you are able to take your wife, a journalist, out in that environment and know for a fact she will remain safe. That is skill and confidence. One can't do you any good without the other.
Mykel really has a lot of real-life experience in survival. You can't learn those things from books and be able to pull it off so easily. I like the fact that Mykel keeps it very real. He doesn't exaggerate his skills. He always informs his audience that it's not easy to find food and water but it's not impossible if you know what to look for and that you always keep your head in the moment and think smart about how you're going to survive.
Mr. Hawke is an inspiration and a "what you see is what you get" kind of guy. His personality is genuine and so is his business practices. He is honorable and deserves more praise than he would likely accept. He is a man's man and is set apart from the rest. A real mentor to look up to and I am proud to have met him in person.
Mykel is knows a wide variety of survival techniques that can save you from any survival situation. His programs are always educational and practical. The average person can use his survival techniques.
Like everyone else has said, Mykel is the real deal and the whole package. On the Bears Kitchen episode of Mww, Ruth is on guard duty and wakes him up when she hears a bear near there camp. Clearly groggy from sleep, he listened for a moment then said simply "Ice pick - Ice pick" then "bear spray". Why does it matter what he said? Because still half asleep, he asked for the close-quarters weapon first. No 'holy crap what was that? Nonsense; he went straight into soldier-on-duty mode and asked for the proper weapons in the proper order. THAT is the real deal.
I watched Mykel and Ruth, and because it was him and his wife it was more in sync with my situation because I hardly think I will be in a survival situation without my wife.
Mykel has shown exceptional survival skills in very tough situations. He's not only professional but a very humble individual and a family oriented man... And has survived years of service for everyone else's cause but his own... Life is precious, you only have one. And putting in on the line for others is a selfless act...
Gritty, true nature survivalist. Doesn't try to make out like only males have what it takes to survive, instead he focuses on showing what anybody and everybody can and should do to survive.
When you involve your significant other and make it back on numerous occasions you have the skills to not only survive but to thrive regardless of just about anything. Real deal knowledge and properly disseminated mental state of mind. You could do well to learn from others as well; however he is the best.
Myke's survival tips in his book are practical, straightforward and easy to follow for even a novice. I used one of his emergency dental survival strategies on Christmas Eve one year for my five year old daughter until we could get into a dentist. Want the tip? Its in green beret survival handbook.
Mykel is the Father of Survival and the Real deal. His Service in the Military reflects great credit upon him. His Mentorship and self sacrafice to help others is exceptional. You don't see the other candidates combined giving back what Mykel has and continues to do. SALUTE!
The best out there today. Retired Green Beret Commander, real combat Vet and SME in many other fields including medicine. Harvard didn't call him to write on wilderness first aide because he's kind of an expert. Hawke is a modern day renaissance man in the world of survival.
Explanation on all survival techniques are well articulated. Broad knowledge on all accounts, useful guidance to save lives is a must and he knows all of it and explains everything in detail. One of the best I've seen!
Best of the best- all around knowledge, proper temperament - extensive military background AND responded to the call after 9/11-- unlike joe "general gates" teti who ran to wash some trucks in response to 9/11 -- hello dave, ready for some Carvel? You got it
Has anyone who voted for the other guys read Hawke's bio? To do all that he has accomplished in his life and SURVIVE though the combat he has been through and go back for more? How can anyone not make this man #1! ! !