Best Symphonic Metal Bands
truemetal
The Contenders: Page 2
21
Beyond the Black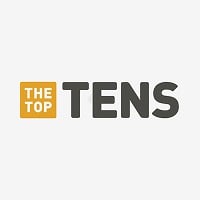 Beyond the Black is a German symphonic metal band from Mannheim originally consisting of Jennifer Haben (vocals), Nils Lesser (guitar), Christopher Hummels (guitar, vocals), Tobias Derer (drums), Erwin Schmidt (bass) and Michael Hauser (keyboard). As of August 2016, the members parted ways, with Haben ...read more.
One of the best new Symphonic Metal groups of 2016
İn future we will hear them a lot
22
Carach Angren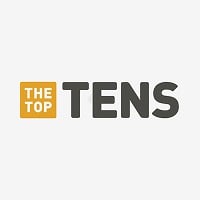 Carach Angren is a symphonic black metal band from the Netherlands, formed by two members of the now-defunct bands Inger Indolia and Vaultage.
They deserve to be in the top 5. Way better than most on this list. - SirSkeletorThe3rd
They deserve a way better place on this list.
23
Stratovarius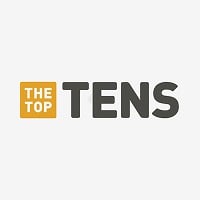 Stratovarius is a Finnish power metal band that formed in 1984. Since their formation, they have released 16 studio albums, 4 DVD and 3 live albums.
My father has been following Stratovarius from the 80's, so when I was born, I wasn't given much choice. If I recall correctly, I was only 2-years old when I attended my first Stratovarius live event. My father just decided in cold blood that I will follow them. I don't even dare to think about what would have happened if I would have started to follow Eminem for example.

The real following of Stratovarius started maybe five or six years ago for me. As I said, Stratovarius has been my favorite since I was a little boy, but that wasn't the same at all compared to today. Stratovarius has changed to love and passion. Despite my young age, I have been following Stratovarius for quite a long time, but year after year my interest and love for the band is only getting stronger. You can say, that Stratovarius is a big part of my life, for which I can't live without, and don't even want to live without.
My favorite band of all time! They are the musical love of my life. With Stratovarius I really learnt to love metal, they defined my musical tastes in the long run. They are the fathers of the most of the bands listed here, they defined the symphonic-power metal genre as we know it nowadays, they deserve the #1
... Just like to hear Stratovarius a lot - what more do I need to say?!? This is reason enough to vote for the band. It has been shining, then surviving and later developing during time.
This is for me the end-all symphonic metal I've heard and no other band comes close. Check out the album Elysium.
V 8 Comments
24
Opeth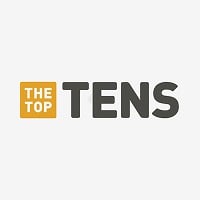 Opeth is a Swedish progressive death metal band from Stockholm, formed in 1990 by David Isberg, who invited Mikael Akerfeldt into the band as a bassist. Isberg ended up leaving the band, which lead to Mikael becoming the band's vocalist, guitarist, principal songwriter, and driving force. Along with ...read more.
Absolutely incredible band, progressive/poetic/demonic and HEAVY, songs are almost never shorter than five to six minutes, one song is over 20 minutes long and they have plenty of albums to submerge your time/life in. Great live, as well!
Opeth is not a Symphonic Metal band. PLEASE! It's a fantastic band, one of the best metal bands of all the times, but it is not a symphonic metal band, I repeat.
Opeth is awesome and precised but NOT symphonic!
Opeth is amazing! But I would classify more as progressive rather than symphonic - Jukass
V 2 Comments
25
Thy Majestie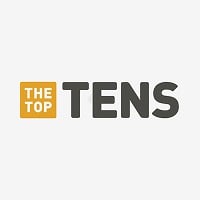 Thy Majestie is an Italian power metal band that formed in 1999. Their music is typically cinematic, epic, symphonic, progressive and darker than typical power metal with symphonic influences.
26
Trans-Siberian Orchestra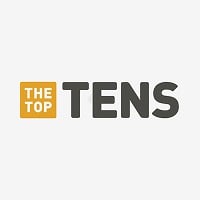 Trans-Siberian Orchestra is an American progressive rock band founded in 1996 by producer, composer, and lyricist Paul O'Neill, who brought together Jon Oliva and Al Pitrelli and keyboardist and co-producer Robert Kinkel to form the core of the creative team.
Yes yes definitely yes!
Absolutely incredible in concert!
The Second best Symphonic metal band ever! Secomd only to Haggard
27
Septicflesh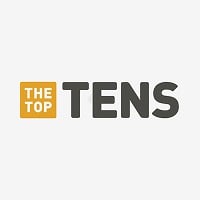 If you know some music theory and can deal with fast and brutal groove then you realize this band is a rare one which makes these two worlds truly combine. not to palm mute on a simple 4th note in half of the song, not to make you predict the next instrument and scale, Heavy as the suns core and deep and glorious that melts your heart and drops your tears which makes you experience the heaviest and saddest climaxes.

They also have a great evolution, each album is better or either good and different from the one before, most fans favourite is The Great Mass which is so dark you can imagine a rain of dead bodies from the sky!

Fleshgod Apocalypse and Epica are also bands I think they deserve to be honored the best Symphonic Metal bands, too sad to see FA also in the 40's if this list. There's a problem if artists like this are so underrated...
Damn these guys are so underrated!
These guys are pure genius. They are artists
Probably the best symphonic death extreme metal in the planet.
Their music evokes ancient demon, brings ancient knowledge again to the high spot. Everything they do... Mythology, personal thoughts,
You can't find any bands better than septic flesh in symphonic metal!
So Underrated...So Underrated
This Band Deserves To Be At Least top 5
Why So Low?!
Amazing Symphonic...Great Vocal
Cool Lyrics
Just Listen To The Song ((Perspolis)) It's About Iran's Falldown at 2500 years Ago
And I Have To Say This: I'm Iranian : /
But This Song Is Mind Blowing
V 2 Comments
28
ReVamp
While not "classic" symphonic, but something much, much more powerful, Floor Jansen's voice is only improving, and while it's already eargasmic, I've found that I cannot get the songs out of my head, each as a whole. The lyrics are a bit... Overly dramatic, especially on "Wild Card", something you'd expect from a romantic tragedy, but they fit the overall style of their songs pretty well. Also, for all I care, Floor could be singing in a tribal language, her voice is so amazing and well-trained I'd listen to that, too.
V 1 Comment
29 Battlelore
30
Amaranthe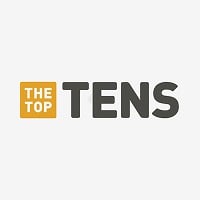 Amaranthe is a Swedish heavy metal band notable for having three lead vocalists: Elize Ryd, Jake E. Lundberg, and Henrik Englund Wilhemsson, each presenting a different vocal style. Their second album, The Nexus, reached 6th on Swedish charts, 4th on Finnish charts, and reached a peak of 12th on the ...read more.
Excellent Modern Metal band but nothing compared to Nightwish or Epica, but in their genre, they are the best. 3 voices in one song, that's all I can say.
31
Emperor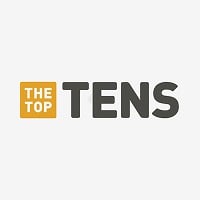 Emperor was a Norwegian black metal band formed in 1991, regarded as highly influential by critics and emerging black metal bands.
V 1 Comment
32 Destroy Destroy Destroy
33
Lunatica
They are excellent! They deserve to be in top 15!
Many dark songs but always hope behind the corner..Lunatica has been inspiring. Great keyboard work and great axe leads seals the very melodic music deal. Yes, they have some mellow poppish ballads, but hey I like them as well! Oh, can't forget the great vocals from Andrea.
The really best music. It's don't desapoint as latest albums Nightwish...
V 1 Comment
34
Wintersun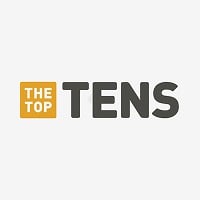 Wintersun is a metal band from Helsinki, Finland and was originally created by guitarist, keyboardist, bassist, songwriter and vocalist Jari Mäenpää as a side project to folk metal band Ensiferum for whom he was lead singer and guitarist.
You WILL listen to their (currently only 2) albums NON-STOP. If you like fast, heavy and symphonic metal about dying in the dark, cold, unforgiving winter or if your just looking for something to please your musical soul, you can't go wrong with these guys.
Time I is one of the most awe-inspiring symphonic/progressive/power metal albums ever recorded. Hands down.
Time l Has Been My favorite Album For Quite A Few Years, Haven't Come Across One Better Then This! It's So Powerful It Will Give You Chills!
V 2 Comments
35
Theocracy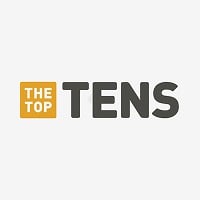 Theocracy is a Christian progressive power metal band founded in 2002 by Matt Smith of Athens, Georgia.
It's nice to have a metal band with a positive message for a change. Matt Smith created an amazing band - at first singlehandedly. This a sort of opeth meets rhapsody of fire direction with Christian lyrics.
Excellent band with very well written songs and lyrics.
36 Divinefire
37
Lorenguard
Impressive indy new comers to the scene, the 2011 debut album "Eve of Corruption" is still chugging along picking up new fans by the hundreds. With Lorenguard preparing to begin work on their second album and novel, these guys are shaping up to be a force to be reckoned with in a new age of American Metal.
Excellently composed power metal from the midwest United States - typically a barren wasteland for good metal in general, let alone metal with fantasy themes and symphonic soundscapes. These guys have songwriting chops that can compete with some of the most popular power metal acts of today. These guys are a very rare treat that no one should miss.
Lorenguard is the musical embodiment of magic, myth, and adventure, fully realized in sweeping symphonic metal that will keep you invested through their entire album... And then through it again and again. I am definitely excited to hear the next chapter in their melodious journey!
Epic Band! Definitely deserve more than they get!
V 5 Comments
38
Versailles
Versailles is a group that has been through lots of difficulties, and went on hiatus after five years of great works, with four albums. Most of their songs are not in English, but they have so many great songs. I think everyone who likes symphonic metal should give them a chance and try to listen to songs like The red carpet day, God Palace, Destiny -the lovers-, Flowery, or Aristocrat's Symphony.
Simply amazing on every level. The stage show and look. The technical playing. The concerto style compositions. They are beauty on every level.
After seeing live performances on YouTube of songsl like Princess, I was hooked. The lead singer's voice is hard to get into, but the musicianship is superb. I love Hizaki's and Teru's twin leads. Fantastic music!
Absolute favorite band ever. There is NO comparison--in the category of Symphonic Metal, they are the absolute best. The only reason they aren't a bigger name is because they're Japanese and sing mostly in Japanese, but make no mistake, their level of composition and musicianship is genius.
V 2 Comments
39
Fairyland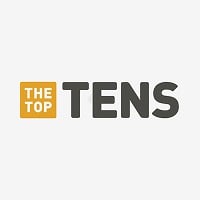 Fairyland is a symphonic power metal band from France created in 1998 by songwriters Philippe Giordana and Willdric Lievin in 1998.
There's something about their music that makes it really special. I can't really describe it but it's something I was looking for for a long time and now I just can't get enough!
The Fairyland's album Of Wars In Osyrhia is in my view one of the best albums of metal. The music is immensely intricate but at the same time very good and so the impression of it is great! I can recommend to all metal fans.
I like this band, it is special and their music is beautiful.
Quite underrated band. - zxm
40
Apocalyptica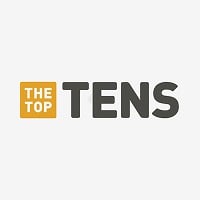 Apocalyptica is a Finnish metal band from Helsinki, Finland formed in 1993. The band is composed of classically trained cellists Eicca Toppinen, Paavo Lötjönen, and Perttu Kivilaakso and drummer Mikko Sirén.
4 electric Cellos covering Metallica and then branching out into their own unique style, they occupy a niche that few can rival
This band is amazing and it's such a shame it's not better known, because their music is the best.
V 1 Comment
PSearch List
Recommended Lists
Related Lists

Best Symphonic Black Metal Bands

Best Symphonic / Power Metal Bands

Best Symphonic Death Metal Bands

Best Metal Bands

Best Heavy Metal Bands
List Stats
5,000 votes
126 listings
6 years, 284 days old

Top Remixes (29)

1. Nightwish
2. Kamelot
3. Stratovarius

Meri_Hell

1. Nightwish
2. Within Temptation
3. Sirenia

franklinson

1. Epica
2. After Forever
3. Nightwish

InfinityZCraft
View All 29
Posts
Error Reporting
See a factual error in these listings? Report it
here
.