Best Tennis Racquet Brands
MatrixGuy
The Top Ten
1
Wilson
Wilson create true players raquets, as opposed to Babolat, which create poor, flimsy racquets for the boring baseline player to use. Wilson racquets allow for lots of power, touch, and spin (although admittedly not as much as a Babolat). Wilson deserve to be classed as the best racquet because they provide the most versatility.
Just the best. While Babolat is better in a few areas, it will never beat Wilson in versatility and quality, which is the most important factor in tennis.
While Babolat will give you power and spin, Wilson will give you the versatility and feedback needed to take your game to next level. Placement can be a very effective tool, but not fully without Wilson
Even though I use a Babolat Strike I think Wilson has great racquets to and has a better range of racquets that sir nearly every player. Plus it had better intermediate/beginner players racquets than any other brand do it has by far the most depth.
V 125 Comments
2
Babolat
Nice and heavy. Perfect for topspin.
Very good brand and nice racquet.
Powerful racket
Babolat is the best. Wilson is the worst
V 152 Comments
3
Head
Just the best
best
I got my head racket not long ago it is fantastic it is quite light easy to grip it has made me play a lot better I thought I had the best racket I could get and that I I was playing as good as good as I could for a year and a half but now I have my head racket the only shots I do not almost always return are the ones that L have a very very small chance of returning
I've been using the Head PCT Titanium Blast for years and never thought of changing it. Very good control, maneuverability, and spin. I recommend it! $150 retail price
V 119 Comments
4
Prince
Prince is a very controllable racquet. It swings through to your shoulder and the grip is very comfortable to hold. I have tried quite a few other brands and if I had to pick a favorite Prince would be the best. Jordan
I have used Prince Racquets for 25 years.
Prince offers a wide range of racquets
For the beginner, the intermediate player
As well as highly ranked High School
And College players. Prince racquets
Allow players to hit with power, spin and
Allow a player to develop consistency
With their strokes. The bottom line is
That Prince makes quality racquets for
Every type of player at all levels from
Beginners to pro players. I have been
A loyal customer for over two decades
Because they make a quality product!
I got my prince racquet and it's amazing. Prince racquets are light and worth its price. The racket swings well and has great sweet spots. The grip is also great! Totally recommend it.
Does what it says on the label... Massive sweet spot and effective power.
V 28 Comments
5
Dunlop
Lots of spice on the serves
I've had a great experience from a variety of Dunlop rackets since the age of 11, constantly finding a perfect upgrade every 6 months. Affordable, high quality and light.
I've been using Dunlop rackets ever since high school. I love the power and control you get with Dunlop, especially on serves. The light frames make volleys much easier as well.
The rackets are very light and very powerful.
V 19 Comments
6
Yonex
Love it, cause it makes me play with more variety, and really flexible.
Good power good control
It's a very easy and comfortable to use racket. Very good for an all around player.
Honestly really good rackets.. playerfriendly combining power and control with a larger more forgiving sweetspot
V 32 Comments
7
Prokennex
The best racket ever. For big genres and best players.
Its like a girl friend.
It is one of my best racket I have bought
Developed by scientists with medical-grade technology for reduced shock and arm stress.
Most comfortable racket on the market. Best when paired with Polyfibre Black Venom, Black Venom Rough, and Panthera.
8
Pacific
Great raquet!
Excellent spin. I love its design. Excellent for beginners.
I amazed with it style
ITS TECHNOLOGY IS AMAZING!
9
Donnay
I love Donna racket but I don't find them in tennis shops I have been. How can I get them
- Excellent new rackets which are addressing risk of tennis elbow
Hello, this is alex mitchell, long time donnay enthusiast, I love all donnay products, particularly their sensational range of socks. I refuse to wear any other socks or use any other brand for activities such as tennis. I really love my donnay socks. yours faithfully, alex mitchell.
Had my Donnay Racket for 1 year. It is Fantastic! Has lots of Power and Control, which for me is a winning combination. I have not had to change anything about this Racket and I hope I don't have to. I don't think I will have to anyway because it has withstood a big beating. So basically Donnay Rackets are Great!
V 3 Comments
10
Adidas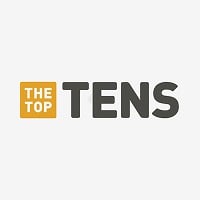 Adidas AG is a German multinational corporation, headquartered in Herzogenaurach, Bavaria, that designs and manufactures shoes, clothing and accessories. It is the largest sportswear manufacturer in Europe, and the second largest in the world. They were first founded in July of 1924 as Gebrüder Dassler ...read more.
It's not just the racket that matters; Adidas purely sells great tennis clothing
Great comfort, power and lets me control the ball with amazing technique. 100% recommend adidas for your perfect tennis pal. 10/10!
Adidas was so nice,...
I like Adidas cricket ball because it is a very good cricket ball and it is a world top ball and I alaways play with Adidas
The Contenders
11
Artengo
Good
So cheap and good quality
ARTENGO has a great kind of socks and wristbands, but I would recommend people to buy other brands for a tennis racket. Artengo also has a fair price, and a lot cheaper than the major brands.
Special look
V 9 Comments
12
Vortex
Strong construction. Unique racquets with awesome spin... Best I've ever played with.
They have a wide string pattern and I hope that one day I can afford one
Wider string pattern gives the ball extra spin and more power!
Best racket I have ever played with
V 1 Comment
13
Slazenger
Light, strong, great control
Amazing a pond cheaper compared to others
Very strong and good
Theeey awesome
14 Gamma
15
Asics
The shoes are amazing and lightweighted,easy to run with it.
16
Volkl
Best brand in the business
Great racquet! I've played with so many, but this brand will always be my favorite and I will always stick with it!
Great feel, and control. But you have to bring the power. They offer a variety of racquets for different levels of play.
One of the best rackets I've ever used
V 7 Comments
17
Li Ning
How much budget want to buy this raquets
Vey good performance rackets for professionals
18
Boris Becker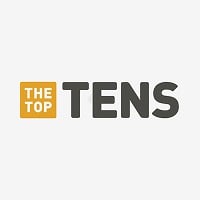 Lol
Boris Becker London, for powerful, aggressive players!
I loved watching boom boom at breakfast at Wimbledon.
19 Cosco
20 Kamachi
22
Snauwaert
The Snauwaert racket offer a lot of versatility unique design, balance, comfort (less-shock),maneuverability, control, power and spin.
An all Court racquet which flows through the ball on ground shots requiring less effort to gain power
Making a comeback with great new rackets
23
Jorex
It is the worst racquet in the world
Yeap worst racket
24
Maxima
NOT A GOOD CHOICE FOR A RACKET!
25
Fischer
Very good for beginners!
Great Rackets!
26 PowerAngle
27 Diadora
28 Yamaha
29 Boss
30 Maspro
31
Vector X
Nice racquet. I am feeling liike I am the pro.
32
Konex
Terrible
Produced good rackets but not as Yonex
33
Diadem
Best strings I have ever used
34
Heysil
New Australian brand, plays really nice. Great customer service. Racquets are customized to the player! Love the look too
Cool that heysil is here. Got one sent out with babolat nat gut. Didn't bother much with different features but supposedly strung by mrt. Plays nice. Recommended.
35 Vector
36 Tennex
37
Qiangli
Qiangli was not a very famous brand, but it can be easily use..it is easy to control..and have a balance..
38 One Strings
39 Aldo
40 Tonex
41
Tecnifibre
Technifibre rackets give lots of feel. Personally I wouldn't recommend this racket but their strings are amazing. Their new black code 4s is amazing. Very durable with power and extra spin.
I love my tecnifibre white, it is awesome
It is a very cool company
Tecnifibre tfight range is the best tennis racket range out there
V 3 Comments
42
WISH
SO NICE I LOVE IT
It's very good racket.
43
Blackburne
Blakburne is terrible
44
Mantis
Is a great racquet with huge power and great control, a relatively new brand so not very well
Known.
It is made by the ex owner of Dunlop and I reckon in a few years time everyone will be using mantis.
45 Solinco
46 UOMO Sport
47
Puma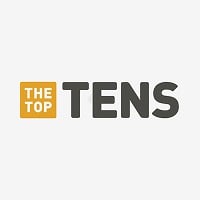 Puma SE, branded as Puma, is a German multinational company that designs and manufactures athletic and casual footwear, apparel and accessories, which is headquartered in Herzogenaurach, Bavaria, Germany.
They make splendid, durable rackets
48 Nivia Sports
49
Morex
ENJOY WHILE PLAYING...
BAdd New Item
Related Lists

Top Ten Best Tennis Shoe Brands
Best Tennis Ball Brands

Best Male Tennis Player

Hottest Men in Tennis
List Stats
3,000 votes
49 listings
8 years, 96 days old

Top Remixes (12)
1. Head
2. Wilson
3. Prince
robbie
1. Wilson
2. Dunlop
3. Babolat
nishanthwilson
1. Babolat
2. Head
3. Slazenger
oqls
View All 12
Error Reporting
See a factual error in these listings? Report it
here
.