Best The Wanted Songs
decorulez97
The Top Ten
1
Glad You Came
WHAT!? Why is there no comments or anything on this wonderful list!? I think that The Wanted should be the next big boy band but it was rudely stolen by One Direction! 1D is good but they are no chance against these guys! Their songs are way better!
Awesome song.. The line, "Let's go somewhere no one else can see you and me" is just stuck in my mind. Best song by The Wanted! The Wanted ROCKS! - maadhavgupta
Love the song... Its just awesome... Video too is great...!
You can't you spell on me
V 75 Comments
2
Warzone
Those haven't voted for the song have obviously not heard it... I can bet that this is the best song by The Wanted and it is obviously far better than Glad You Came. I'm listening to it right now and I I just can't get away with it!
Best of The Wanted..
Should be at the top.
The Wanted Rocks!
Brilliant...
No words to write.
Got to hear it..
Listen it once...
So amazing love this song❤
V 26 Comments
3
Chasing the Sun
Fantastic song! Their new best song, better than Glad You Came! Amazing and hey deserve more recognition.
The Wanted rock! And this song id one of their best! No wonder it was the theme song of Ice Age 4!
This song is AMAZING. I'm gonna get it for my ringtone.
One of the best songs ever! Dunno why they disbanded they deserve a place higher than 1D!
V 47 Comments
4
Lightning
The Wanted are legit one of the most amazing boy bands and I believe that this song should be on top. Well, this or chasing the sun. They're both pretty amazing...
Amazing song...
Got the best Chorus and music.
Listening' it once you will surely gonna vote it...
Best of The Wanted.
Please vote it...
Why no comments...
God knows.
Best of The Wanted..
Far better than Glad You Came.
Vote...
This songs really amazing , u guys must listen lit 😍👈
V 10 Comments
5
Heart Vacancy
Awesome song. Awesome lyrics and it is just filled with the awesomeness. The wanted rocks. It should not be here on the 8th position. I think people should vote for this one as it is the best by The Wanted according to me. It stands in respect with "GLAD YOU CAME" and "CHASING THE SUN"! One Direction are no chance against these guys! - maadhavgupta
MY FAVE SONG EVER!
Guess this is what my hearty was vacant for! The beats, the lyrics, their strong and absolutely amazing and charming vocals just blend in and give us the most beautiful song ever! It really made them my fave band (they share the position with 1d)
I love this song so much! The lyrics it's so touching! Amazing song! This should be number 1 for sure!
Nicest song ever, can't stop listening to it
V 9 Comments
6
All Time Low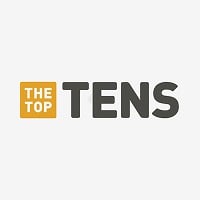 ...read more.
This song actually hs meaning... That's what makes this sing really goo. I love the way the wanted expresses them selves. KEEP UP THE REALLY GOOD WORK!
All time low is one of their best song. Its even better than warzone.
This is like so far the BEST SONG I have ever heard. , I love you the wanted. Especially Nathan n Siva. Peace out.
You guyzzz just ROCK IT OUT... ALWAYS THE BEST... Love you guyzz, especially nathan... Love you
V 3 Comments
7 Lie to Me
8
I Found You
I love this song it brings out their vocals
This song is the latest and the most catchy song, besides of Chasing The Sun.
This is certainly The Wanted's best composition. The first 2 minutes of this song has to be one of the best I've ever heard and I've heard a fair share of songs. Also the song suits the vocals of everyone, while Nathan and Siva are exceptional. Whoever has not heard this song, well you are missing a gem. In my opinion, I Found You is clearly their best song.
Best song ever heard
V 18 Comments
9
Walks Like Rihanna
Best song... I love the way he compares his gal
Amazing song!

Our hearts go boom boom!
Very good song. I love it
This is great song people
V 18 Comments
10
Gold Forever
My favorite song! The lyrics are just wonderful. It is an uplifting and meaningful song. It's been my favorite song for along time now.
THIS SONG IS AWESOME! I love the wanted and this song deserves to be more recodgnised... The lyrics are so meaningful and always remind me of all these memories in the past... I love it - and if you haven't heard it, you don't know what you're missing
Have you ever experienced something truly amazing and thought... 'this memory is gonna lat forever? ' Well, that's what this song is about!
This song deserves to be higher than 9th, it's a beautiful song and need to be more recognized. Listen to it and VOTE!
This song is so beautiful, an I'm listening to it right now.
V 6 Comments
The Contenders
11
Invincible
Great song love it.. One of the best song ever heard
Come on guys listen this song.
I have listened their maximum songs but this is better then all.
Invincible is an amazing song.
Why the only votes are going to Glad You Came?
God knows.
But it is the best song of all.
V 3 Comments
12
Dagger
This song is my favourite because... well its just AMAZING! This song deserves more votes!
13
Let's Get Ugly
Amazing song, Superb beats
14 Turn It Off
15
Rocket
THIS SHOULD BE #1 It's lyrics are perfect (Just as every other song, they work perfectly) the song was born perfect. The tune and everything. If you haven't listened to it, do it, you are gonna love it. And if you do, you must listen to the other songs as well. Oh and you must also check their performances. (Their songs are 10x better live. )
Great.. Nice song.. Really like it at the first time hear this song
Really, this should be their #1 song, this song is MUCH MUCH MUCH better than Glad you came but I still love GYC but its not as good as Rocket. With Nathan's solo, calming and slow music just makes this song tons of greatness. love them to bits and pieces
Even my mum loves this song. This deserves to be in top 5 at least.
V 6 Comments
16
Lose My Mind
Absolutely incredible, harmonious chorus with wonderful intention and expression!
The song is so good!
Great song, I just love it so much! One of my favorites
This song is amazing...
Loved the lyrics n the way they expressed themselves.
I don't know why I didn't like this song before, I guess because of my obsession with warzone...
But now when I am hearing this, I am like what I was doing before, because of poor rating I didn't care about it.
This song really deserves to be ranked higher.
So please listen this song n vote... - BiswasBijoy
V 2 Comments
17
Drunk On Love
This is honestly the best song after Glad you Came and Warzone! - pradyotpandey
V 1 Comment
18
We Own the Night

This is the best song love it! So much better than one direction the wanted should be that #1 boy band I love them so much!
When I hear that song at my home, I feel like I'm at the party.this song is youthful
Awesome, one of their best song. I love it.
"May our hearts be full like our drinks tonight may we sing and dance till we lose our minds we are only young if we seize the night tonight we own the night" Its really a great reff 😙
V 11 Comments
19
Replace Your Heart
Very touching song... Wonderful blend of beats and awesome singing... And nathan has an amazing voice also max...
Love it lot!
I love this song to
20
Show Me Love
22! Honestly? This one deserves to be at 1 without a question! Every time I hear this song, my heart's filled with emotions and I think of all the things that could have been.
One of the BEST songs I've heard in my life, you can see the professionalism and the quality is so on point, the violins, perfection. Number 1 for me.
Why 22 when this song should be number 1 if you haven't voted for this song you never in your life had heard this song
Only 1% of people voted this...
I guess they haven't heard this song...
Any way the band should stop the hiatus from music, and come back together and start making music... - BiswasBijoy
V 10 Comments
PSearch List
Recommended Lists
Related Lists

Most Wanted Song For Guitar Hero

Best Songs From Kelly Clarkson's All I Ever Wanted

Best Songs from Hilary Duff's Most Wanted

Best Songs On Need for Speed Most Wanted
List Stats
2,000 votes
52 listings
6 years, 132 days old

Top Remixes (12)

1. We Own the Night
2. All Time Low
3. I Found You
keyboym
1. Lie to Me
2. Dagger
3. Heart Vacancy
OneShot7
1. Warzone
2. Chasing the Sun
3. Lightning
BiswasBijoy
View All 12
Posts
Error Reporting
See a factual error in these listings? Report it
here
.