Best Two Door Cinema Club Songs
Jzuzu13
The Top Ten
1
What You Know

I like this song
Every time I listen to this song, I feel comfort and it relaxes me, but the melody kind of makes me feel like I'm on vacation. Such a great song! I listen to it a lot and it's great every time. It's just so happy and upbeat! This band deserves much more recognition.
Very very iconic
This should be in the top 3 songs here, my word... Number 8? Am shocked! Two door cinema club is an awesome band and its no surprise they are a favorite... Don't disagree with number 1 though.
22 Comments
2
Undercover Martyn

The first second I heard this song I legit almost cried at how beautiful it was. This song is just amazing honestly the vocals the tune I can't even
It's a really fun song to listen to.
Undercover Martyn Is so awesome! That song
This song is truly remarkable. It deserves the #1 spot.
5 Comments
3
Something Good Can Work

Awesome feel-good tune - LewisX
Most amazing song ever! Fell in love with it the second I heard it! Wish it went on forever...
Love this song, listen to it at least three times a day :D so glad this is at number two lets make it number one come on people!
I am in love with this song. It always brightens my day no matter what! LET'S MAKE IT NUMBER ONE! :D
7 Comments
4
I Can Talk

So catchy. I listened to this song for literally an hour straight while working homework, and I'm listening to it now. - Jammer196
When I first started listen to Two Door Cinema club, it was hard to decide which song was my favourite. It came down to I Can Talk and What You Know. I decided to do a comparison side by side. This edged it for me!
The song makes me feel happy!
The use of lyrics and sounds just makes this one of there best in my opinions. It sounds a little indie pop-ish but I like that style. Reminds me a little of Gorillaz but less rapping LOL
1 Comment
5
Cigarettes in the Theatre

This song is so good. Once you start, you can't stop listening to it. Legit BEST SONG EVER WRITTEN. This should be in the top 3.
This song is absolutely beautiful and it sounds so... PERFECT! My favorite at this moment
This should be at first place!
It's honestly the best song they ever made.
6
Sun
Easily the best
This song could probably contend with what you know if not better. Its starts out so mystical and then pulls you in for good vibe.
This song is amazing. It makes me feel happy and sad at the same time. Listen to this!
Love it, it makes me think of my current relationship with a girl I absolutely love.
13 Comments
7
Eat That Up, Its Good for You

The music video is so cute and the final third of the song can get anyone moving in their socks.
This song should be on the top 10 list.
The subtle yet tasteful use of the synthesizer complements the great guitar strings. The drums are a simple backbone to an amazing song. About half way through it builds up to an amazinly beautiful resolution. Should be in the top 5.
I love this song... It's made for all the guys who have been friend zoned.
3 Comments
8
Come Back Home

Best Two Door song. End of.
I love the melody of this song SO MUCH!
The best 2DCC song, great meaning and everything
9
Sleep Alone

This song is simply amazing two door cinema club are such a great band
First heard ds song in fifa 13 and still addicted to ds song... Awesome lyrics alsoXD
This song has such a good vibe to it!
Such a wonderfully composed song and well sung. It always puts me in a great uplifting mood.
12 Comments
10
Next Year
There are no words to describe how beautiful and amazing the song is
"Maybe someday you'll be somewhere, talking to me, as if you knew me- saying, 'I'll be home for next year darling, I'll be home for next year'" this song is amazing! Lyrics and chorus! Like omw people! Top 5 at least!? :D
This is the greatest song ever whether you are at home or in a holiday, and it is the kind of song you can listen to the whole night.
The chorus has to put this in top 10
4 Comments
The Contenders
11
Do You Want It All?

The 7/4 time signature in this song is amazing, it's noticeable yet its not awkwardly obvious! The song is perfection, and so is the band!
12
Gameshow

Love this song too. Top 10 material so vote people vote
Seriously, more people should listen to this song. It has such a cool classic TDCC feel mixed with a cool '80s feel that creates an epic result. It's just RIGHT. I absolutely love this song. Honestly though, I can see why some people don't like it. For me, it wasn't till I'd listened to it about 3 times when it clicked. Now it's my favourite song.
13
Bad Decisions

My favourite of theirs
This song should be in the top ten! I love Alex's falsettos, they are just great. Yeah I agree, this song is slightly different from their classics but it should not stop you voting for it. If you like something a little different- vote this song!
14
This is the Life

Makes you feel so good and happy for no reason, so you just smile and sing along
Deserves to be so much higher, love this song! Unlike no other song so VOTE NOW!
Love love great pump up song!
Love this song so much
1 Comment
15
Changing of the Seasons
Fine mix of alternative rock and electronic music!
Such a catchy song, should be higher on the list!
Their newest and definitely best song
This song should be in the top ten!
7 Comments
16
You're Not Stubborn

This song reminds me of the breakups I'd have and foolishly go back to, the criticisms I've faced throughout life, and how great it felt to overcome them. What an inspirational song; it's just got so much depth... And it's catchy! Easily a TDCC top 10 song
17
Handshake
Seriously? This one is even better than 'What you know'! It's easily their best song!
This song is amazing, its their best song yet, its definitely better than what you know, I mean how is this not even in the top 10, come on people this is a masterpiece just listen to it again
This song is very inspirational! Deserves to be in the top ten or even the top 5. Beats 'What you know', Sorry!
How can this song be left off? It's one of their best.
2 Comments
18
Are We Ready?

It's a great song, the lyrics and the rhythm are amazing
Love this song, it's just amazing! Why is this not higher up! I listen to this song at least 4 times a day so that should tell you how great it is! Just VOTE
This deserves so much more recognition! Even if it is not a classic like 'What you Know' or 'This is the Life',the quirky little number deserves to be up there in the top ten. Another fabulous TDCC song!
19
Ordinary

Love love this song! This song is one of the best songs that TDCC has ever written. It is so catchy and every layer is thought out which just makes it extra special! Vote for this!
20
Costume Party
If you sit down and listen to the lyrics it's so emotional and the beats are so out there that it can catch the attention of anyone.
So underrated, pretty awesome
21
Wake Up
This one has an awesome ending, a must heard.

Easily a top 10, does the people who vote listen other songs from this band?
Great guitar solo, great lycris. Second best song from Beacon! Must listen!
22
Lavender

Love Lavender! Amazing should be in the top ten surely! Vote now>>>
Great chorus
23
Settle
Beautiful lyrics, beautiful song
A great song for relaxing... One of the best line I ever heard, "... Because I see the world... In different colors... To someone like you... "
One of their slower songs but it has a great vibe and really draws you in when you give it a chance.
I love this song its really good has a nice meaning behind it and is one of there best in my eyes
4 Comments
24
Pyramid
What a song with brilliant bass
The ending is absolutely beautiful. Give this song a chance and listen it to the end you'll see why!
It truely has a deeper meaning you must fathom yourself!
This is my absolute favorite song ever. I listen to it everyday. But oh my gosh it's so hard to pick one good song by them.
It'd be between Something Good Can Work, Settle, Your not Stubborn, and Wake Up augghh
25
Already Gone

Love it
26
Satellite

Awesome, different, catchy, iconic
27
The World Is Watching
Why is this #24? What ITS AMAZINg
28
Spring
Number 25, are you kidding me? Such a quirky and amazing song, gets everyone to love spring! Deserves so much more recognition
How is this so down low? The second verse always gets me on my feet & dancing! The overall song is just amazing:))
I think this song deserves to be a lot higher than number 24. It's so pretty.
Probably one of the most underrated ones on this list.
Love this song so much! ¡ so
29
Talk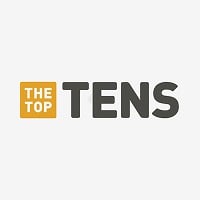 30 Remember My Name
31
Beacon
I love this song so much why isn't it up higher?
32
Golden Veins

Lyrics are beautiful and amazingly presented. Should be at 15
33
Kids
Super feel-good song! Loving the beat! Must listen!
34
Crystal

35
Invicible

The emotions and feelings that this song makes you go through can't be described by words. The lyrics hit deep, and so does the guitar. The beat and the constant passion felt through the song each second that goes by is truly amazing. My personal favorite.
An absolute masterpiece. My heart stops a little every time the guitar kicks in. You can feel the emotion, the passion, dripping out of the song with every note.
36
Hands Off My Cash, Monty
This song is pure perfection, the little drum and guitar fill at the end of the second chorus (I think) always makes me happy, this song make me wanna dance no matter where I am!
37
Someday
I love this song. Especially the end sounds great
This song makes me legit cry
38
Standing On Ghosts
How this is not in the top ten is beyond me!
Like 'go back to when no-one knew them and they were a kick ass band' but they always were and always will be
39
Je Viens de La

This one is just so catchy. I wish they would have played it at the show I went to. One of my favorites
40 Secret Circus
BAdd New Item
Related Lists

Top 10 The Doors Songs

Top Ten 3 Doors Down Songs

Best Songs From Evanescence's The Open Door

Best Songs From the Doors Album the Doors
List StatsCreated 10 Oct 2011
Updated 26 Jun 2019
1,000 votes
40 listings
8 years, 36 days old

Top Remixes (6)

1. Something Good Can Work
2. Sun
3. Undercover Martyn
SMK27

1. Undercover Martyn
2. What You Know
3. Eat That Up, Its Good for You
PeterG28

1. I Can Talk
2. Costume Party
3. What You Know
buchipapada
View All 6
Error Reporting
See a factual error in these listings? Report it
here
.