Best Underrated Bassists
RedBullShat
The Top Ten
1
Rex Brown - Pantera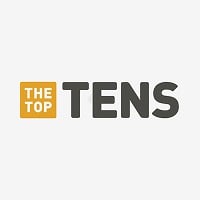 Rex Robert Brown is an American musician and author, who is best known as having been the longtime bassist for the Grammy-nominated, platinum-selling, now defunct band Pantera.
Yeah pretty underrated should listen to "Good friend and bottle of pills" that bass riff is pretty catchy
Rex is a fantastic bassist but nobody tends to realise it
Pantera isn't a underrated band but Rex is a underrated bassist, - christangrant
Rex Brown was an awesome bassist
2
John Deacon - Queen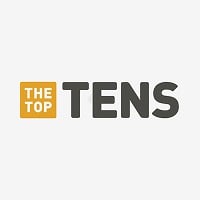 John Richard Deacon (born 19th of August 1951) is a retired English musician, who is best known as the bassist for the rock band Queen.
He is underrated! Deacy is so talented and wrote so good songs too!
For sure a great bassist, loved all his work in Queen
I agree with the other comments, and he has a short but virtuoso bass playing in Breakthru, listen it!
OVERRATED!
4 Comments
3
Rob Trujilo - Metallica
I would actually say he is underrated, he was in a Funk Metal/Rock band called Infectious Grooves and he played some pretty good basslines, some say Jason Newsted was better but after hearing Infectious Grooves, I would say Robert is better, he also played good basslines in Suicidal Tendencies. - christangrant
Before people claim Rob is not underrated. Think that he had to fill Cliff Burton's position and that set his bar very very high - RedBullShat
Overrated - 445956
The Best Bassist In Metallica Ever Had
4
Ben Shepherd - Soundgarden
Listen to Spoonman. - Userguy44
Here basslines like "Jesus Christ Pose" and "Spoonman" and think: how wonderful. My vote goes to Ben Shepherd, because he is never mentioned in anything.
5
Johnny Christ - Avenged Sevenfold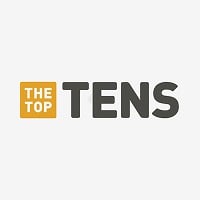 Jonathan Lewis Seward, known as Johnny Christ, is the bassist of the American heavy metal band Avenged Sevenfold. Seward is the fourth bassist to join Avenged Sevenfold in 2003, replacing former member Dameon Ash.
He underrated? LOL he is anything but underrated how is A7X underrated when they get millions of views on YouTube? He's not even that good of a bassist you can barley hear it. - christangrant
Super overrated - 445956
6
Mike Dirnt - Green Day
What I love about Green Day's early production is that you can hear the bass also. Listen to the bass in songs like "Welcome To Paradise" and "When I Come Around" and you'll see why he's great. Even "Longview" with it's amazing bass riff doesn't give him the recognition he deserves. - Uner1996
He is underrated in no way. In fact, he's the most overrated bassist. Its not about my opinion. It's a fact. I like his works. But you should definitely check some other bassists. He's nothing to them. - zxm
I think most people recognize Mike Dirnt as the bassist of Green Day, a band they like. They never really respect Mike Dirnt as a bassist, though. Just listen to Kerplunk from start to finish. He's got a lot of talent.
Overrated - 445956
2 Comments
7
Adam Clayton - U2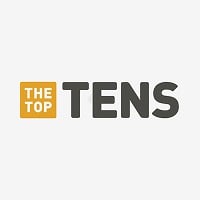 Adam Charles Clayton is a British-Irish musician, best known as the bass guitarist of the rock band U2. He has resided in County Dublin since the time his family moved to Malahide when he was five years old in 1965.
I Can't Hear The Bass,Jeez
8
Roger Glover - Deep Purple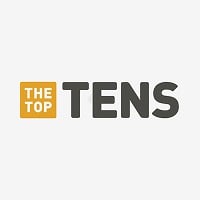 Roger David Glover is a British bassist, songwriter, and record producer. Glover is best known as the bassist for hard rock bands Deep Purple and Rainbow.
People claim he's just lucky because he's an average bassist in a great band. Highway star? - Alkadikce
He's very underrated. - Userguy44
Great bassifst
9
Dan Lilker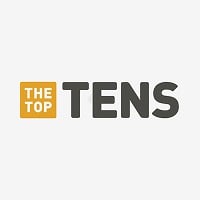 Dan Lilker is an American metal bassist. He co-founded the influential thrash metal band Anthrax with Scott Ian. Lilker was fired after the first album, and founded Nuclear Assault, as he was interested in faster, more aggressive style of music. He then reunited with Scott Ian and Charlie Benante and ...read more.
10
Hugh McDonald - Bon Jovi
Yes, he's underrated - zxm
The Contenders
11 Dan Maines - Clutch
12
Billy Gould - Faith No More
Epic. Enough said. - Userguy44
13
Colin Greenwood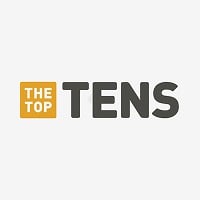 Colin Charles Greenwood, is an English musician best known as the bassist for the alternative rock band Radiohead. He also plays keyboards and synthesisers and works on sampling on the electronic side of Radiohead.
Colin inspires me to pick up a bass. He is so good at playing it, yet so underrated. Radiohead wouldn't exist without him.
A bassist with a rare sense of space and appreciation for silence which only makes his playing easier to appreciate.
He's a master of opportune playing - sometimes only playing a few notes or nothing at all. Put when he does play it is so precisely judged that it forms a vital part of the song's soundscape. He's best compared to a the violas in an orchestra; rarely noticeable, but the orchestra would sound hollow without them.
14
John Paul Jones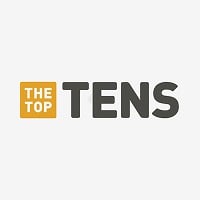 John Baldwin, better known by his stage name John Paul Jones, is an English multi-instrumentalist, songwriter, composer, arranger and record producer. He is best known as the bassist for the English rock band Led Zeppelin. ...read more.
He's great but not underrated to be honest
He got number five in the greatest bassists list
Just listen to lemon song
Poor JPJ, he never gets the credit and recognition he deserves
Underrated & Talented member from LedZeppelin - malamJONES
2 Comments
15
Tom Angelripper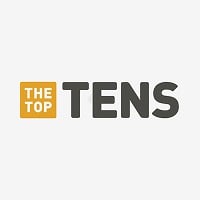 Thomas Such, better known by his stage name Tom Angelripper, is the founding member and main songwriter of German thrash metal band Sodom.
16
James Jamerson
How & why could any true bass player & rhythm lover not rank James Jamerson not only underrated, but 1 of the best bass players? A shame that all of The Funk Brothers had to moonlight to make money because they weren't compensated appropriately.
17
Paul McCartney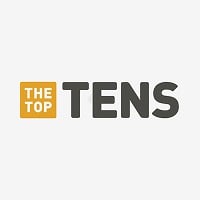 Sir James Paul McCartney is an English singer-songwriter, multi-instrumentalist, and composer . With John Lennon, George Harrison, and Ringo Starr, he gained worldwide fame with the rock band the Beatles, one of the most popular and influential groups in the history of pop and rock music .
Not underrated. - Userguy44
Ha ha, both Paul, Paul McCartney and John Paul Jones aren't underrated. - zxm
Paul McCartney Bass Playing Bass Is Awesome.Just Listen To The Songs.Case Closed.Beatles Are Underrated,Look At The CrapTheseDays And Compare It.
18
Tony Levin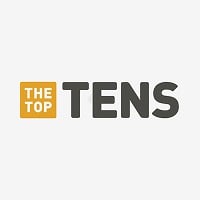 Anthony Frederick Levin is an American musician and composer, specializing in electric bass, Chapman Stick and upright bass. He also sings and plays synthesizer. Levin is best known for his work with King Crimson and Peter Gabriel.
His basslines are amazing, and using the Chapman stick well is something not many bassists have done. - JoLeKosovo
Looks like Walter White's playing bass in this image. - zxm
19
Justin Chancellor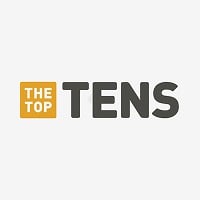 Justin Gunnar Walter Chancellor is an English musician formerly in the band Peach but best known as the bass player for rock band Tool. Chancellor is of English and Norwegian descent.
Listen to Schism. - Userguy44
20
Frank Bello - Anthrax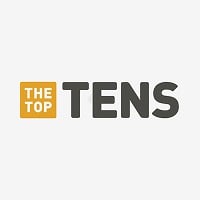 Francis Charles Joseph "Frank" Bello is an Italian-American musician who plays bass guitar for the thrash metal band Anthrax.
21
Sting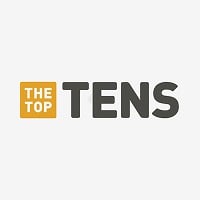 Gordon Matthew Thomas Sumner CBE, known professionally by his stage name Sting, is an English musician, singer, songwriter, multi-instrumentalist, activist, actor, and philanthropist. He is best known as the lead singer for the English band The Police
22
Krist Novoselic - Nirvana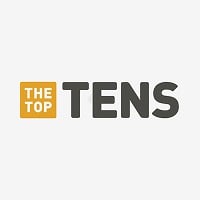 Nirvana's bassist for the entirety of their lifespan before the group was disbanded in 1994. Nowadays, Krist is a humanitarian and a human rights activist.
23
Frédéric Leclercq - DragonForce
He always has the right basslines to go with DragonForce's sound, people are always talking about Herman or Sam, but Frèdèric always provides fairly creative basslines that don't clash with DragonForce's guitar-driven style. He also writes most of the songs, too.
24 Pino Palladino
25
Tim Commerford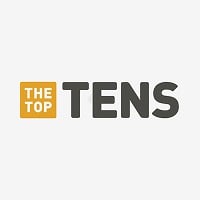 Timothy Robert Commerford is an American musician, best known as the bassist and backing vocalist for the American rap metal band Rage Against the Machine, supergroups Audioslave and Prophets of Rage.
Most underrated RATM memeber.
26
Ryan Martinie - Mudvayne
He is extremely talented. Mudvayne is kind of hated, though, so nobody gives him credit. But he is amongst the best! - JoLeKosovo
27
Ray Manzarek - The Doors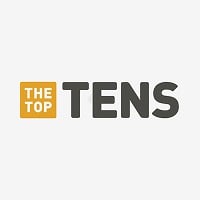 Raymond Daniel Manczarek, Jr., better known as Ray Manzarek, was an American musician, singer, producer, film director, and author.
He played the bass on keyboards, and also played the lead keyboard along with it, and also took over the lead vocals when Jim was too high and collapsed halfway through the shows. At one occasion, Morrison also said "Ladies and Gentlemen, this man (pointing at him) is The Doors". Well what more does it take to get to the top 3 at least?
Key bass is bass. And he was among the best at this.
He plays bass. But not bass guitar. - zxm
Ray Manzarek. Great musician.
28
Mick Karn
Sadly no longer with us.. The wonderful Bass player originally with Japan.. later JBK... solo... Dalis Car... Midge you're... guesting with Kate Bush.. Gary Numan... among others
Mick was & is a pure musical genius.
He made the bass talk, he was a talented musician, with sax, clarinet, oboe, voice.
Never got the break through to mainstream music.
Copied by many, (John Taylor, Nick Briggs, etc) but never matched
29
Benjamin Orr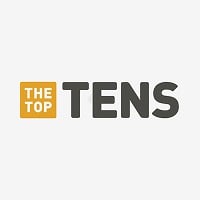 Benjamin Orzechowski, known as Benjamin Orr, was an American musician best known as a singer, bassist and co-founder of the rock band the Cars.
Benjamin always played exactly what each song needed without trying to elevate himself -- humble, talented, sexy. #BenjaminOrr #neverenough
30
Jason Newsted (Ex-Metallica Bassist)
Not underrated. - Userguy44
31
Taiji Sawada
Because he was not from america so not in top list
Very good bass picking technique, good tapping and slapping. yet, only became one of the best of Asia. - zxm
32
Mike Inez
Listen to would? And rooster
33
Cliff Williams - AC/DC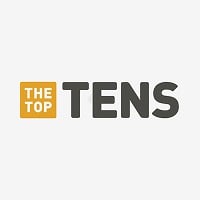 Clifford 'Cliff' Williams is a British musician who has been a member of the Australian hard rock band AC/DC as their bassist and backing vocalist since mid-1977. He had started his professional music career in 1967 and was previously in the British groups Home and Bandit.
34
Mark Hoppus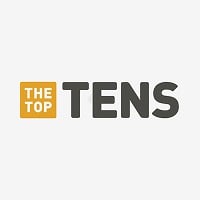 Mark Allan Hoppus is an American musician, singer, songwriter, record producer, and television personality best known as the bassist and co-lead vocalist for the pop punk band Blink-182. Born in Ridgecrest, California, Hoppus spent his childhood moving back and forth between his mother and father's ...read more.
Modern punk bassists are not underrated. They are more likely overrated. - zxm
He is crappy man,
35 Carlos Dengler - Interpol
36
Nate Mendel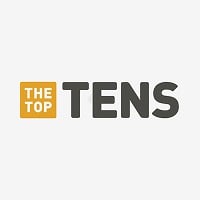 Nathan Gregor "Nate" Mendel is an American bassist for the bands Foo Fighters, The Jealous Sound, Sunny Day Real Estate, and The Fire Theft.
In my opinion he should be in the top 5, Mendel is criminally underrated
He's decent. - Userguy44
37
Chris Wolstenholme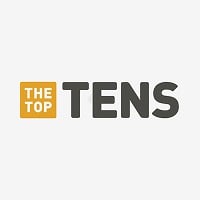 Christopher Tony "Chris" Wolstenholme is an English musician. He is the bassist and backing vocalist for the alternative rock band Muse.
38 Reginald "Fieldy" Arvizu
39
Maurice Gibb - Bee Gees
Maurice Gibb was a phenomenal bassist. Said he learned Paul McCartney's licks before he hit his teens. I believe it. I'm not a musician, but took 3 1/2 years of classical piano lessons as a kid and used to bang around on drums and percussion (self-taught) and was pretty good on keyboards. I tested perfect pitch, so I know talent when I hear it. Maurice was great on every instrument he played, especially bass. As far as I'm concerned, his basslines are unmatched for the type of music the Bee Gees played and fit every song perfectly, being both complex but accessible at the same time. The man was a musical genius (as an arranger and songwriter, too) and truly the heart and soul of the Bee Gees. He could have also had tremendous success as a session player on multiple instruments if he so chose, but he did not.
40
Alick Macheso
This is one of the best man on his jib especially in Africa. He have good fingers on his guitar.
41
Jesse Keeler - Death From Above 1979
Even on this list he is underrated! Stop sleeping on this guy!
42
Matt Freeman - Rancid
Best punk bassist ever
43 Louis Johnson
44
Sumon - Aurthohin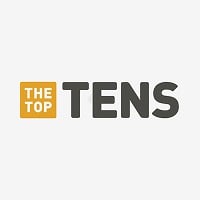 Saidus Salehin Khaled (Sumon), is a bass player, singer, songwriter, composer, music producer from Bangladesh and the vocalist and bassist for the rock band Aurthohin. He is known as "Bassbaba" (Father of Bass) among his fans and audiences for his bass guitar playing.
1. plays bass with his teeth
2. has lots of tapping solos
3. good slapping and popping, also very fast
4. good vocals with bass in his hand
5. deep/catchy finger picking solos/basslines
6. very good bass picking speed

and yet no one knows cause he is Bangladeshi. couldn't make it more than Asia. - zxm
45
Larry Graham
Master of slap bassist, pretty fast. very underrated. - zxm
46 Rocco Prestia
47 Donald "Duck" Dunn
48 Chris Hillman - The Byrds
49 Jerry Only - Misfits
50
Sid Vicious - Sex Pistols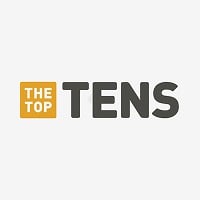 John Beverly, born John Simon Ritchie, later named Sid Vicious, was an English musician, most famous as the bass guitarist of the influential punk rock band the Sex Pistols, and notorious for his arrest for the alleged murder of his girlfriend, Nancy Spungen.
PSearch List
Related Lists

Top Ten Underrated Guitarists, Bassists, and Drummers

Best Bassists Ever

Top 10 Greatest Metal Bassists

Best Punk Bassists
List Stats
300 votes
64 listings
6 years, 146 days old

Top Remixes (4)

1. Rex Brown - Pantera
2. Dan Lilker
3. Rob Trujilo - Metallica
christangrant

1. Rex Brown - Pantera
2. Johnny Christ - Avenged Sevenfold
3. Rob Trujilo - Metallica
RedBullShat
1. James Jamerson
2. John Deacon - Queen
3. John Paul Jones
Undistinguished
View All 4
Error Reporting
See a factual error in these listings? Report it
here
.