Jahangirnagar University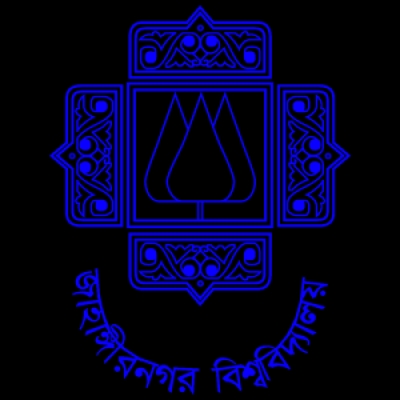 Uploaded by Yeamin
Comments
Top
Popular
Newest
To be honest you will be able to find the best faculties of this country in this university. The teachers here are world renowned researchers. The academic arena is rich because this university is popular for providing the best syllabus for each subject. Jahangirnagar University also has the toughest admission test in the country. Unlike other public universities, this university opts for subject-specific admission tests. So, the student who has a passion for a certain field of study and studied hard for that gets the opportunity by passing the admission test for that subject. Therefore, the a student places himself or herself in an appropriate academic arena in this university. Thus, the academic environment remains the best in the country. Also, this university is session-jam free and has a limited amount of seats for the best students.
Saying I am proud or I am reading here is not enough for me.. voting for my university is also mere I can do for it. I won't say that it is the best university but I must say you haven't little idea of the resources we belong here if you are not connected with it. I love my campus, my department, my dorm and everything here. Yes, I am proud that I belong here and I am a part of it. Even the dirty politics between teachers and students seemed positive to me sometimes. all these things taught me "life", how tough a life could be and how naturally someone can fought against it. Jahangirnagar and Dept. of English both taught me of that, again naturally and gradually.
Only residential University of Bangladesh. Natural lakes, water lily migratory birds, rich natural flora and fauna, large botanical garden, plant germplasm conservation centre (Plant conservatory), butterfly hut, Healthy atmosphere and open amphitheater make the campus as a real dream to the students and academically unparalleled university in Asia
'Natural and Cultural Heritage of Bangladesh'---May be that is the titled if I want to expose my University. All of you are invited to visit Jahangirnagar and observe the natural beauty, migrated birds, various cakes available in the Winter season... Just Have Look.
Nature and higher education with the latest state of the art technology... Jahangirnagar university is the most beautiful environment friendly university of the country which is also known as the cultural capital of the country.
Please Vote for this University because this is the institution where a person can start his education with nature and real life... Don't forget," Education without real life is meaningless" so vote for Jahangirnagar University...
This is one of the most well known university in Bangladesh.
The largest Science Laboratory of Asia where students get the proper research facilities and 2nd Largest Hall of Asia is situated in Jahangirnagar University. The wonders of nature and the habitat of different Biodiversity where Syberian Birds come in the winter is only possible in Jahangirnagar University. Be proud to be an Jahangirnagarian.
Great university of Bangladesh
Jahangirnagar is famous for its natural beauty. Every year a lot of Guest birds come here from Siberia. You are cordially invited here. Please come and see, then cast your vote.
Jahangirnagar University, always rocks!
The best campus ever in Bangladesh, extremely qualified teachers, meritorious students, innovative thinking, and one and only fully residential university in Bangladesh!
Only one of the heavenly campus of Bangladesh
Only one of the residential campus of Bangladesh
Only one of the campus of red bricks of Bangladesh
Only one of the host University for migrant birds of Bangladesh
Only one of the University along with the birth of Bangladesh
(Only) one of the cultural capital of Bangladesh
This is the one of best university with a huge area, excellent natural calamity and a large amount of qualified teachers and students... I love our university very very much...
All the beauty of nature are pour by Almighty in Jahangirnagar University. It is one of the most beautiful university that's I ever seen.
This is the best university in our country undoubtedly...
Have you ever went to Jahangirnagar? If you go there you will surely love the campus & you will also be able to know the answer why we call it the best?
This my heaven, and it will remain the same for me even after 50 years. A natural place to explore thyself.
Jahangirnagar University - In a word, it's one of the incredible universities with mesmerizing campus of the world!
I think Jahangirnagar University has best study environment in Bangladesh.
This is one of the most well known university in Bangladesh.
In short time it has shown a incredible performance...
It is the most beautiful university in Bangladesh with 697 acres of land. it is the queen university with thousands of birds, trees and natural beauties.
It is the largest and only residential university in Bangladesh. It preserves the perfect educational and cultural environment. It produces the highest percentage of BCS cadre every year.

It has a large science laboratory with full of sophisticate instruments and publish a lot of scientific papers in different world famous journals.
It is called the Kingdom of Natural Beauty and Capital of Culture. Can You Ever Deny it?
I'm really proud of becoming a part of JU. It's really awesome for its culture, education, environment etc. Our unity is our strength. Our relationships within seniors -juniors are just like our own brothers-sisters.
Jahangirnagar University is one and only residential public University having its own natural ecosystem. It is the nest of knowledge for the thousands of students as well as for the uncountable migrated birds in winter. We are the most cultural enriched academic in Bangladesh as well!
Best of luck Jahangirnagar University!