Best Upcoming Rappers of 2011
Rappers and hip hop artists that have not yet released a major album yet.
The Top Ten
1
J Cole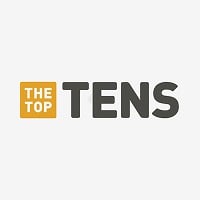 Jermaine Lamarr Cole is an American rapper, singer, songwriter and record producer. Born on a military base in Germany but raised in Fayetteville, North Carolina, Cole initially gained recognition as a rapper following the release of his debut mixtape, The Come Up, in early-2007.
Easily the best rapper to come out in recent years, Speaks the truth and is actually a real rapper. He has the ability to be a storyteller yet puts his raps in a modern context that reaches people struggling throughout all walks of life. Some might think he is another pop or swag rapper who is using the game to get rich, yet he this couldn't be further from the truth. This man is the truth! It could be argued that J. Cole sometimes creates some mainstream sounding songs, yet the difference between him and other rappers is that he is unique to himself, and uses poetic devices in his rhymes. I think at this point he is going on to become the defining rapper of this generation. Just listen to Friday Night Lights, if you don' think this guy is talented among the army of whack emcees out today. He actually discusses important issues such as not falling in love with money, work on building community, and also stopping violence. He understands what makes a true rapper, and that is why I ...more - CrossRoad
He is the best up and coming rapper. His style is different from all the wack rap that is selling these days. He raps from his heart. He is greatly influenced by 2Pac and you can tell this when he spits. He geniunely wants to take rap back to a time when the lyrics and meaning of a song really mattered. He is a great mix between the old school east coast and the new school "swag" style. He is very talented indeed.
J cole is the sickest rapper with a debut album that was nearly a classic way better than wiz who can only talk about weed. Cole covers a load of topic and will be filling up my iPod no doubt in the future if he carries on like this, Cole world
This guy is a real hip hop artist! His beats are soulful and most of his lyrics are meaningful. Way more than cars, shooting dudes, and fine chicks. Keep that uncut crack coming J. Cole!
2
Wiz Khalifa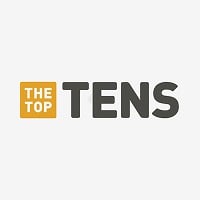 Cameron Jibril Thomaz, better known by his stage name Wiz Khalifa, is an American rapper, songwriter, and actor. He was born on September 8, 1987.
not a big fan of him but one must admit he is going uphill.
Not really feeling his lyrics and that's personally what I look for when I listen to music but he's not bad at keeping flow which is something other rappers lack.
- Wiz Khalifa Man. Enough Said. The Greatest Rapper Alive. Taylor Gang Or Die. -$
nobody has a better flow than wiz right now, just waiting on that big album
3
Mac Miller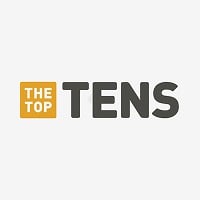 Malcolm James McCormick (January 19, 1992 – September 7, 2018), best known by his stage name Mac Miller, was an American rapper from Pittsburgh, Pennsylvania. He was also a noted record producer under the pseudonym Larry Fisherman. Miller died of an apparent drug overdose on September 7, 2018.
He can write. He can spit like nobody I've heard. What more could you want
Mac Miller. Enough said! Not better then Em but he's a beast. Hella chill that's what I like.
Lyrical genius, almost on the same level as wiz and kid cudi
Mac miller can spit like no other white rapper alive. Diffrent from Eminem more of a chill rapper. his pen game insane
4
Royce Da 5'9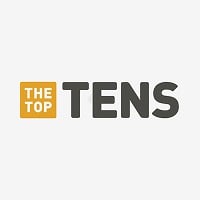 Ryan Daniel Montgomery, better known by his stage name Royce da 5'9", is an American rapper from Detroit, Michigan.
5
Wale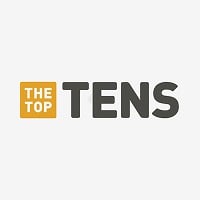 Olubowale Victor Akintimehin, better known by his stage name Wale, is an American recording artist, record producer and actor.
6
Kendrick Lamar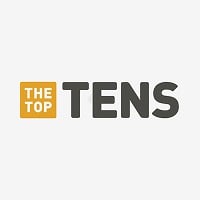 Kendrick Lamar Duckworth (born June 17, 1987) is an American rapper and songwriter. Raised in Compton, California, Lamar embarked on his musical career as a teenager under the stage name K-Dot, releasing a mixtape that garnered local attention and led to his signing with indie record label Top Dawg ...read more.
He is a beast he surpasses all the other rappers he should be number one wiz khalifa shouldn't be number one kendrick lamar should be he can rap fast and is very lyrical
Well... I honestly Think That Kendrick Lamar Is Better Than All These Rappers, He Has Better Lyrics, A Better Flow, And Just Better Potential, And He Is Just Honestly Better Than Any Rapper Out There!
Word is Kendrick Lamar is all over Detox. He is ready for the big stage. Kendrick should be contending for that 31 spot.
Kendrick and J Cole gonna keep hip hop alive. One of the best artist out there. Can't wait for good kid, M.A.A. D city and K. Dot with j cole colab album.
7
Meek Mill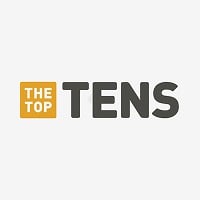 Robert Rihmeek Williams, better known by his stage name, Meek Mill, is an American hip hop recording artist.
Well after Drake not anymore
8
Hopsin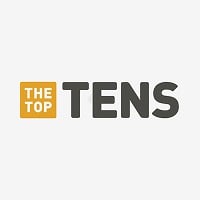 Marcus Jamal Hopson, better known by his stage name Hopsin, is an American rapper, record producer, director and actor from Los Angeles, California. Hopsin was born on July 18, 1985. His first album was called Emurge but he's best known for his album titled Raw.
Hopsin dissed Rick Ross, Soulja Boy, Lil Wayne, Tyler The Creator and Lupe Fiasco... Come on!
Listen to "Sag My Pants" "Hop Madness" or "Leave Me Alone"
Classic Slim Shady raps
9
Childish Gambino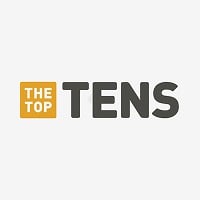 Donald McKinley Glover Jr. is an American actor, comedian, writer, director, rapper, singer, songwriter, producer and DJ. He performs music under the stage name Childish Gambino and as a DJ under the name mcDJ. ...read more.
This guy's been putting out crazy songs while doing comedy and acting not many people can do that. And not only can he rap but the dude can sing to! He's definitely on the up and coming since heartbeat was on the radio but I also wouldn't mind if he stayed my little secret.
Multiple flows create a very unique sound. He can rap on emotion and on sheer power. He is one of the best in the game right now. Camp kinda sucked but culdesac is arguably one of the best mixtapes on the market right now
He's great. Lyricaly he's a genius with great delivery
10
Chris Webby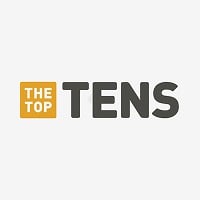 Christian Webster, better known by his stage name Chris Webby, is an American rapper from Norwalk, Connecticut.
I like mac miller but chris webby is so much better
The Contenders
11
Freddie Gibbs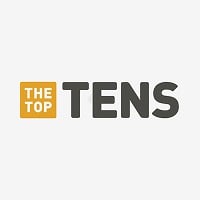 Fredrick Tipton, better known by his stage name Freddie Gibbs, is an American rapper from Gary, Indiana.
he's gotta sweet flow, he just needs a hot beat, and to be discovered
12 Cory Gunz
13
KRIT
Come on yall.! Get with Big Krizzle! Honestly his lyrical game is off the charts.

Krit is better than your favorites rapper favorite rapper.!
His likeable and inane style just simply makes me sizzle my britches!
He must be second one new rapper right now after wizz man
14
Diggy Simmons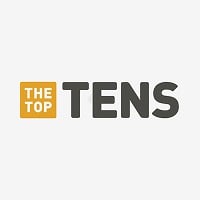 Daniel Dwayne Simmons III, better known by his stage name Diggy Simmons or commonly just Diggy, is an American rapper, singer, model, and actor.
Reminds me of a young bow wow carrying the legacy his dad left off
YES HE IS VERY SEXY! And he is a good singer he so should make more music because I like his voice=Diggy simmon
He's Hella Sexy! I've Had A Crush On Him Since He Was On Runs House! <3 that's My Boy! And He Has Good Music Singing And Rapping (: #iLoveDiggy - AutumnNicole
15
Sam Adams
Sam Adams is a lot different than most of the rappers on this list.. He incorporates dubstep & techno beats into his music.. He attracts different fans around the world.. He's growing up a bit as well and not just doing songs about college life and party bangers.. He can spit with some of the best when he's really on his game..
16 XV
17 JD
18
Lil B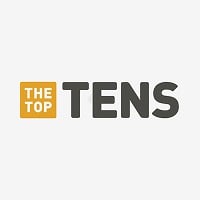 Brandon Christopher McCartney, professionally known as Lil B and often known as The BasedGod, is an American rapper, record producer, author, activist and motivational speaker from Berkeley, California. He is often regarded as the pioneer of cloud rap.
19
Earl Sweatshirt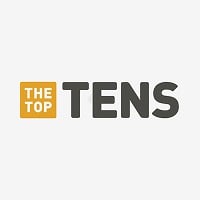 Thebe Neruda Kgositsile, better known by his stage name Earl Sweatshirt, is an American rapper, record producer, and disc jockey from Los Angeles, California.
Dope beats and lyrics and still really young
20
Chance the Rapper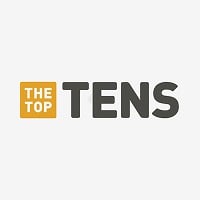 Chancelor Jonathan Bennett, known professionally as Chance the Rapper, is an American rapper, singer, songwriter, and record producer from the West Chatham neighborhood of Chicago, Illinois.
Well...he's the acid man...and unique rap style too
21
Wax
I'm hooked since I first listen to "Red". Then I saw 'New Crack' and 'Wax Goes Bananas'. I believe he just signed. Maybe not as Famous as some guys here, but a whole lot better. -RMJ
22
Yelawolf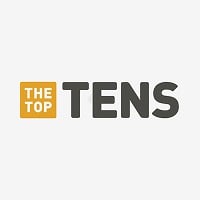 Michael Wayne Atha (born December 30, 1979), better known as Yelawolf, is an American rapper from Gadsden, Alabama. In his early years, Yelawolf released his first independent album "Creek Water', which was released in 2005. During 2005 to 2010, he released one extended play (EP) and four mixtapes. ...read more.
23 Stalley
24 Chris Staxx
25
Soulja Boy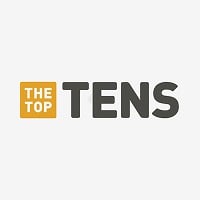 DeAndre Cortez Way, known professionally as Soulja Boy Tell 'Em, or simply Soulja Boy, is an American rapper, record producer, actor, and entrepreneur.
BAdd New Item