FatCow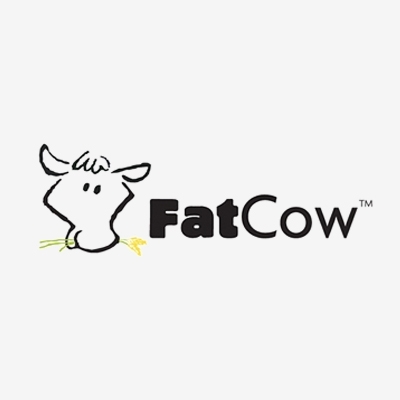 Uploaded by anonymous
Comments
Top
Popular
Newest
I recommend to take service from Fatcow, it gives you everything for a website and the charge is nominal. They providing attractive offers to all the web hosting people. Fatcow technical support, sales and services are extremely good with 24/7 live support.

I have been with Fatcow for over 4 years and I have never had such a fantastic service from any company anywhere! I'm PHP coder and guess what! I'm running scripts selling website that really make me very sensitive in my choice to which hosting also one of the most amazing option I found with Fatcow is the panel! You have full I repeat you have full control on your php. Ini! Can you imagine it. with option to upgrade and downgrade your PHP version to fit with your stone ages scripts or modern scripts.

Anyway, Fatcow is simply the best hosting company out there and that is the reason why they are so popular.
It's almost a year now that I have been hosting at Fatcow and I am indeed very satisfied with their customer support service. They always keep you updated with their offers and respond promptly to any questions that you may have. I also enjoy the goodwill and caring they bestow to me. I always recommend them to all my friends and anyone that seeks Web Hosting.
As a small biz owner, I wear a lot of different hats. The one I hated most was "website designer." But FatCow made it easy to understand and get everything set up, from email to hosting. I've tried other web hosts and I'm sticking with FatCow. I now have three sites with FatCow. Their live support makes it all so easy, even for a relative novice like me.
I have had websites hosted by both FatCow and GoDaddy and so I feel qualified to say that hands down, FatCow was the better. Their support is great; their people know their stuff and are super friendly and helpful. They offer a wide variety of extras and I do appreciate their efforts to being green with their using wind generated energy.
FatCow has been a great service thus far... I've been a customer for a few years. The control panel is easy to use and intuitive. They offer everything from basic hosting to more sophisticated online tools. Any issues have been resolved with relative ease... Once escalated to the appropriate support staff... And the online help FAQ are extremely useful. They are an easy to use and reliable service; I'd definitely recommend them to others.
I have been with three of the top three webhost, and I find by far, FatCow was at the top of their game. The customer service was great and I never a nightmare getting to them. I have been with them for nearly three years and have recommended eleven others and they are happy as well. I can't imagine going back to the old host or being with another. Thank you FatCow.
I tried a few web-hosting companies without getting any real help from them, Fat Cow customer service was first class and having created my site I have been very happy with every aspect of their service.
I came to FatCow with no knowledge of web hosts and was able to create a very professional looking website for a charitable organization. I think the service is excellent.
I was a novice when I switched to FatCow over 2 years ago. I had stayed with my old hosting co. because I was deathly afraid of making a change to a better and cheaper plan. FatCow explained what would happen step-by-step and then I was up and running.
I own a restaurant in the midwest and everything starts and ends with your WEB SITE! You can spend big bucks or you can do it yourself and keep it up to date and add your own personal touch. Thanks FATCOW
I have 4 wordpress websites installed on my hosting. They all are working good and faster. So I'm going to stay on fatcow for next years...
Free Domain for Life, Site Builder, Anytime Money Back
Great customer service. Never had a problem with servers being down.
FatCow is easy to use and the support is great I give it a try you will love it.
Every department I've contacted has been fast, kind, and professional.
I've never had a single problem with my website with Fat Cow. That's all I want or need from a provider.
I have looked at quite a few webhosting sites and web design layouts. I found fatcow to have a lot of different choices like wordpress, weebly design themes.. And several others. I am a weebly user. Using fatcow has been a great experience. The support team is fabulous and love working with these peeps. I been with them over a yr now and have had excellent results. I plan on being with them for a long time. I have tried like GoDaddy, Wix, and many others and found this to be the easiest. AS I said Fatcow has been great and their pricing is very competitive as well. Don't fix what isn't broke is what I always say! Go with Fatcow, you will NOT be sorry you did!
Very solid service and even continues to support front page extensions. responsive tech support. I was up and running in hours.