Best West Coast Rappers
The best from the West. Who's the best rapper from the Westcoast.
The Top Ten
1
2Pac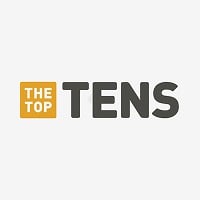 Tupac Amaru Shakur, also known as 2Pac, was an American rapper and actor born on June 16, 1971 in East Harlem, New York. Tupac sold over 75 million records worldwide and has been referred to in multiple major publications such as Rolling Stone as one of the greatest music artists of all time. 2Pac was ...read more.
Honestly real fans of west coast rap would definitely know and maybe not believe, but if we're true fans, would be aware of the fact that without a doubt 2pac was the most influential of rappers in the west, not just for the core fans but even people that didn't care for rap we're bumping his jams. Not to mention he was at this point in his career only an estimated halfway through it before his tragic death. To have as little music as he did compared to ice cubes works for him to be where he was at was nothing less than insanely impressive. #1 worthy no questions asked.
PAC is the best selling rapper in the west cost he is just the best even dead he still had great albums because he is the chosen one period
No rapper has represented the west coast as much as 2pac.
There are so many things wrong with this list, but Tupac not being number one bothers me so much, in almost all his songs he represents the east coast and is in my opinion the second best rapper of all time right behind eminem
2
Ice Cube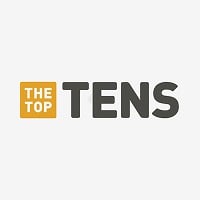 O'Shea Jackson, born June 15, 1969 in Baldwin Hills, CA, known by his stage name Ice Cube, is an American rapper, record producer, actor, and filmmaker. He began his career as a member of the hip-hop group C.I.A and later joined the seminal gangster rap group N.W.A. After leaving N.W.A in December 1989, ...read more.
Cube is not only a great rapper, but he's one of the few to be in the game for round' 20 years without screwing over. (like earning a bad title, get dissed badly, caught doing something bad) He also defended the West Coast reputation from rappers like Common and Cypress Hill. If you still don't agree with me, just listen to albums like Laugh now Cry Later, Raw Footage, I am the West. This man is un-touchable.
Cube revolutionized rap, particularly gangsta rap. Cube and Eminem are the most controversial rappers of all time. Cube was writing lyrics for dre and the world class wreckin cru, as well as eazy e when he was 16-17 years old. Young talent like that cannot be overlooked. He was the powerhouse in NWA and once he left, he destroyed them with his diss track "No Vaseline". He completely took out a whole group. You cannot deny his skill. Cube is the best in the west
First of all 2pac should not be here because it said from the west and he is from New York but if it said best west coast rapper yes he should be here but it said from the west so no he should not be here. anyway ice cubes first album was great with good storys bout the street and his 2nd album was even better since he got really political and rapped about loads of different problems in america and owned nwa with one of the best diss songs ever. he was part of the most influential rap group and him himself has also made great influence. he is just a great rapper his voice and flow makes him sound so op definitely the best from the west and 2nd best west coast rapper
I don't care what pac fans say, pac never made an album better than amerikas most wanted or death certificate. Cube is king of west, being the best lyricist of NWA he practically made gangsta rap.
3
Snoop Dogg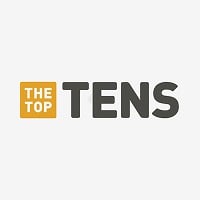 Cordozar Calvin Broadus Jr., (born, October 20, 1971) known professionally as Snoop Dogg, is an American rapper, actor, record producer, and television personality from Long Beach, California.
For me I will choose snoop as number one in west coast rapper and also number one gangstar rapper
Snoop doggy dogg is my favorite rapper. I even like his reggae
LBC cripz knw how 2 do it
Snoopy! Great Voice, coolest rapper... and mich More! He should be number 1 - BillyReaAnderson
4
The Game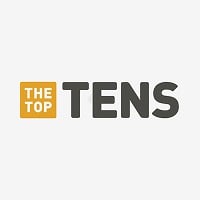 Jayceon Terrell Taylor, better known by his stage name The Game, is an American rapper and actor. He was born on November 29, 1979 in Los Angeles, California. Game spent most of his childhood in foster care (up until high school) even though he knew all of his brothers and sisters. Since 2002, Game ...read more.
He is a gangster, a good person, a good father, a good songwriter. He has everything that a good rapper needs
He brought the west back after a relative silence. King of the west now! After red album drops he will hold the thrown for a long time
Dude kills tracks. Listen to hate it or love it, Martians vs goblins, red nation, my life, the city, and more it's crazy how many times he has proven he can take another step
Game did it again. The documentary 2 on the shelf. He still proves he is worthy being KING OF THE WEST
5
Dr. Dre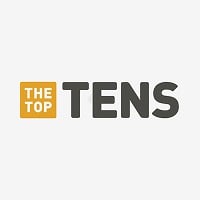 Andre Romelle Young, better known by his stage name Dr. Dre, is an American rapper, record producer, and entrepreneur born on February 18, 1965 in Compton, CA. He is the founder and current CEO of Aftermath Entertainment and Beats Electronics.
Dr dre is one of the best westcoast rappers and deserves the second position, not only his lyrics but his beats are simply the dopest. He is the mentor of eminem... What else can we say.. He is the producer who can rap and control the maestro! DR DRE
Dre made the careers of 50 Cent, Eminem, Snoop Dogg and The Game. He even worked on the career of Nas. He made two of the greatest rap albums ever "The Chronic" and "2001". I could write do much more than this, but people already have written about it
Id go as far to say that Dre is the FATHER of West coast rap. He is the reason why most of these top fivers are even on this list.
I'd say he was one of the best if he had actually wrote his own lyrics. You can't be the best if you don't write your lyrics. - DaWyteNight
6
Eazy E
Eazy E, the man that brought Compton on the map. he will allways be my greatest
Number 1; the king of Compton and Godfather of Westcoast rap! Born lived and died in Compton City; Dre day was only Eazy's pay day... If he had lived maybe he would have taken a cut of Eminem too
What is Snoop Lion and The Game doing ahead os Eazy E
Man why is Eazy this far back he should be up there with Cube and Pac not wit Snoop and Ice-T
7
Kendrick Lamar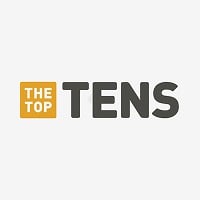 Kendrick Lamar Duckworth (born June 17, 1987) is an American rapper and songwriter. Raised in Compton, California, Lamar embarked on his musical career as a teenager under the stage name K-Dot, releasing a mixtape that garnered local attention and led to his signing with indie record label Top Dawg ...read more.
Great potential for someone this young has the same type of point of view Tupac had.
Currently the new king of the west coast, his got the game in a choke hold. His released Good Kid, M.A.A.D City which is already taken as a classic
Now this list is before TPAB, right? This guy gave west coast actual meaning. It is hard to deny that the west had a raher lyrical drag compared to the east coast, but this guy showed that the west is equally capable or lyrically conscious music, and the only difference is sound. King Kendrick Forever.
Whoever doesn't like his voice go listen to that six nine guy
8
Kurupt
Just listen to his verse on 'Check Out Time'

Enough Said
He's from Philly
9 Del tha Funkee Homosapien
10
MC Ren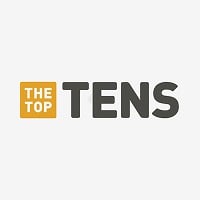 Lorenzo Jerald Patterson, better known by his stage name MC Ren, is an American rapper from Compton, California. He is the founder and owner of the record label Villain Entertainment. His moniker is derived from the middle letters in his first name.
Lorenzo is a monster. His flow and lyrics are so underrated. I loved the actor they got to be him in the movie, played him well. I feel like Ren was far more talented than Eazy and got significantly less respect. I can't really compare him to Cube cause Cube just had that persona that stood out. I feel like they are both equally as talented, but eazy doesn't belong anywhere near Ren. Ren was the man.
Come On! MC Ren actually wrote lyrics for Dre and Eazy. How can he be ranked under them? One of the most underrated rapper.
SO underrated. People think eazy e is better than ren. Ha. that's funny. Ren wrote all of his lyrics. Listen to final fronteir - LegitGames12
This guy is probably the most underrated rapper of all time! He had a huge contribution to N.W.A and his solo career wasn't that bad, despite being ignored a hell of a lot.
The Contenders
11
The D.O.C.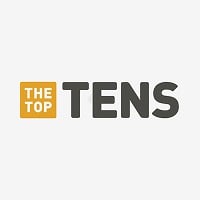 His credits include the classic no one can do it better and ghostwriting the chronic by dr.dre.
Listen to no one can do it better and you will understand. I'm not at straight outta Compton fan but this is my favorite west coast rapper.
Funky enough for top ten
He is from dallas Texas
12
Hopsin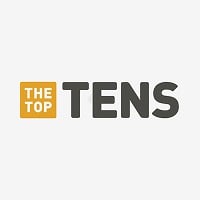 Marcus Jamal Hopson, better known by his stage name Hopsin, is an American rapper, record producer, director and actor from Los Angeles, California. Hopsin was born on July 18, 1985. His first album was called Emurge but he's best known for his album titled Raw.
"Hopsin is the best west coast rapper he should be on top"
This guy could beat 2pac like Eminem beats weezy. WESTSIDE
13
Gift of Gab
The craft right on
14
Ras Kass
His lyrics are second to none but of course since he didn't blow up like the others on the list he gets overlooked but definitely a wordsmith like no other on the west coast in my humble opinion
15
Blu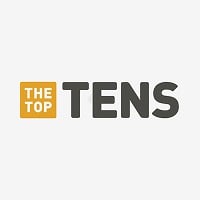 16
Xzibit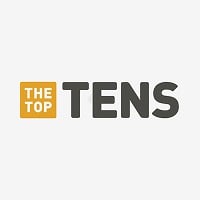 Nope, not just the creator of Pimp My Ride, Xzibit is origionaly a great rapper and claimed by the westcoast. He reaped hard and also made sure that the garage he used in his show was the most westside-relative garage in California, Westcoast Customs. - UnEtH
Go listen to whats the difference then you will see why he's underrated
Most underrated rapper in my opinion.
17 Brotha Lynch Hung
18
Ice T
He was east coast
19
MC Eiht
Considered a pioneer in westcoast hip-hop.
One of the best Gangsters ever. His songs have a lot of meaning. Not like today's rap
Straight up menace
This man represented and still represents Compton and west coast rap all his life. He is 47 years old and releasing LP's for goodness sake!
20
Spice 1
Very underrated, one of the original gangsta rappers. Also good music for people who love the funky hip hop.
most underated rapper ever and best gangster rapper of all time
Because he from Oakland
Amerikka's Nightmare is one of my favourite albums ever, Spice 1 had such good storytelling and had a wicked flow. So talented but so underrated.
21 Lil Eazy E
22 Aceyalone
23
Macklemore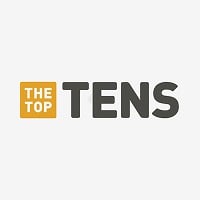 Ben Haggerty, (born, June 19, 1983) known by his stage name Macklemore and formerly Professor Macklemore, is an American singer and songwriter from Seattle, Washington.
Can make you cry if he wants to and can make you laugh reminds me of the best rapper ever Eminem
24
WC
WC puts the W in the west, he was in the westside connection with Ice cube And Mack 10. he needs to at least be in top 10
Westside Connections member WC has shown some of the charactaristics we miss in Biggie Smalls but can put his own origional westcoast spin on the tracks. One of the best westcoast rappers around. - UnEtH
The legend of west coast
25 Myka 9
26
Nate Dogg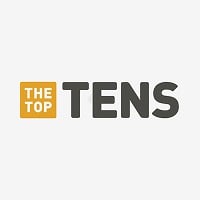 Nathaniel Dwayne Hale, better known by his stage name Nate Dogg, was an American rapper, singer, and actor. He was known as one of the pioneers of West Coast hip hop. He was noted for his membership in rap trio 213 and his solo career in which he collaborated with Dr. Dre, Eminem, Warren G, Tupac Shakur, ...read more.
Really underrated he should be in the top ten easily
Why is he so low what
Obviously underrated.
His voice is damn smooth and cool!
R.I.P. Nate Dogg (1969 - 2011)
27 Ryu
28
Schoolboy Q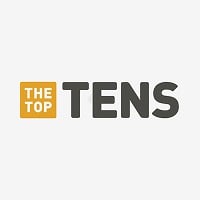 Quincy Matthew Hanley, better known by his stage name Schoolboy Q, is an American hip hop recording artist from South Central Los Angeles, California.
Blank face is already a classic
Man of The year is a dope song
Repping the west coast on a whole new level
He's trash - DaWyteNight
29
E-40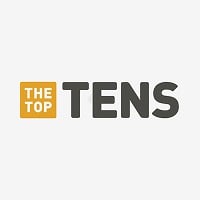 Earl Stevens better known by his stage name E-40, is an American rapper, entrepreneur, and investor from Vallejo, California.
Great storyteller and rapper
Ever since I listened to his song tell me where to go, I've been hooked. I (of course) first got his hyphie trend setting album MY GHETTO REPORT CARD. Then got all of his block brochures and revenue retreivin albums.
Just listen to I am your. Trust me, because I played over 300 times (in counting)
30
YG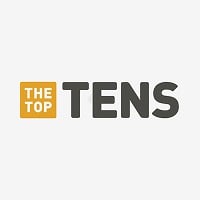 YG brought the west coast back
A real gangster
Ok I'm not feeling your list anymore at all
He's the KING OF COMPTON, LA RIGHT NOW
31
MC Hammer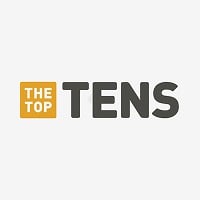 Stanley Kirk Burrell, better known by his stage name MC Hammer, is an American hip hop recording artist, dancer, record producer and entrepreneur.
32
Too Short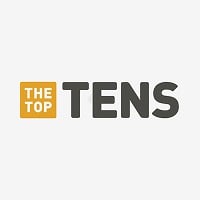 Todd Anthony Shaw, better known by the stage name Too Short, is an American rapper, record producer, and actor.
Should be up higher
Shouldn't be in 34
Should be # 1
33
Nipsey Hussle
Cone on man yal know he should be in the top 10 at least
34
Mac Dre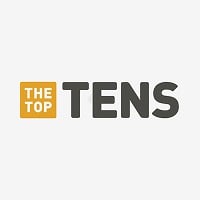 Andre Louis Hicks, better known by his stage name Mac Dre, was an American rapper and record producer, founder of Thizz Entertainment record label.
The realest mc of them all!
This must be an honest to god joke that he is not in the top ten. going back to the bay, rest in peace Mac Dre - Terroredneck
GOTTA BE TOP 10!
The Cuddi aka Thizzelle Washington was and still is a Bay Area Legend. he is way way way too low on this lamestream list.
35
Mack 10
The chiccin hawk is hard as hell. never got his true due
36
Shock G
When it comes to talent in beats,rhythm, and rap flow shock g is your masta rappa.
37
B-Real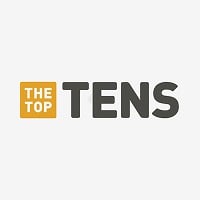 Louis Mario Freese, better known by his stage name B-Real, is an American rapper and actor. He was born on March 2, 1970, in Los Angles, California. He is best known for being the lead rapper in the hip hop group Cypress Hill and one of two rappers in the rap rock supergroup Prophets of Rage.
He should be way higher
38
Lady of Rage
Lil Kim can move aside, the best female of rap is straight out of the westside. She has the baddest flow and can rip shreads of the majority of guys in the rap industry today. - UnEtH
39 Paris
40
Kid Ink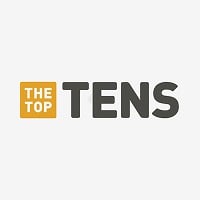 He's something different I like his music he mixes it up and his songs are catchy and in
real music
41 Afroman
42
DJ Quik
-_- do you guys know west? Listen to some Dj Quik. You may have heard some of the songs and just didn't know who they were bye! I really suggest you listen to some Dj Quik.
Top 3, behind Pac & Daz Dillinger
43 Neilan aka Reaper
44
Twisted Insane
His speed makes him the fastest westsider and one of the best he should be no.5 or 10
45
Tyga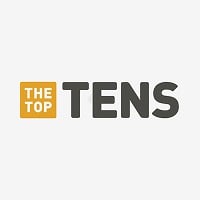 Micheal Ray Stevenson, known by his stage name Tyga, is an American hip hop recording artist. In 2011, Tyga signed a recording contract with Young Money Entertainment, Cash Money Records and Republic Records.
Tyga has very awesome different nice talent of rapping and no one can do as he does. I think Tyga is the perfect, flawless and so fetish. I really love his style, swag, rap and everything he does.
He should be more near the top 10 this guys flow and delivery is amazing
Tyga is a fresh start for the west again
best
46
Wiz Khalifa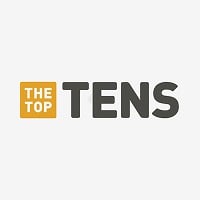 Cameron Jibril Thomaz, better known by his stage name Wiz Khalifa, is an American rapper, songwriter, and actor. He was born on September 8, 1987.
Best one at the moment
He's not a west coast rapper at all - DaWyteNight
47
Problem
Trash - DaWyteNight
48 Yo-Yo
49
DJ Yella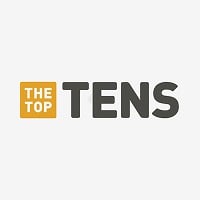 Antoine Carraby, better known by his stage name DJ Yella, is an American DJ, record producer and film director from Compton, California.
50
Evidence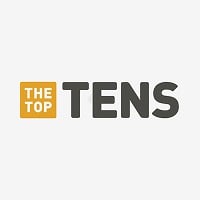 PSearch List