Best Wicket Keepers
The Top Ten
Mahendra Singh Dhoni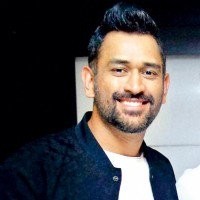 Mahendra Singh Dhoni, commonly known as MS Dhoni, is an Indian international cricketer who captained the Indian national cricket team.
Amazing player... definitely the GOAT in terms of wicket keeping.
He is the world best captions in the cricket history...and no one else to beat the the record...
And no else the best keeper of the world
Awesome! He's the best wicket keeper
You are my lord... Dhoni I love you... You are masterminded and make superb game plans... I just want to meet you ones lord... You are alert, intelligent, master, and the best captain and wicket keeper
Adam Gilchrist

Adam Gilchrist is a retired international Australian batsman and wicketkeeper. He scored centuries 33 times in his career.
What the hell! Dhoni is not better than Gilchrist. This guy stood up to the stumps for Mitchel Johnson and Nathan Bracken. Besides that, he's taken catches and executed stumpings that everyone gazes with awe at. Dhoni is definitely popular, but Adam Gilchrist is the greatest wicket keeper ever to stand behind international stumps
Man come on, did adam gilchrist ever stumed or run out someone without looking at the wickets, just taking the ball and passing it between his legs still with a smile on his face which shows that how much he is confident that the player is out even he haven't looked at wicket, and kumar sangakkara have more dismissal than gilchrist
I can not believe that Dhoni is ranked as 1 and Adam has ranked as 2. Adam is better than Dhoni and Adam have to ranked as the number 1
He should be the first in this list Dhoni is not the best keeper he always make byes and he showoffs
Kumar Sangakkara

Kumar Chokshanada Sangakkara is a cricket commentator, former cricketer and captain of the Sri Lankan national team.
Kumar sangakkara was also a best wicket keeper and best batsman in cricket history
BEST AND MOST QUICKEST STUMPINGS EVER WHAT IS THIS LIST DOING HE IS THE ABSOLUTE BEST KEEPER OF ALL TIME 1ST KUMAR SANGAKKARA 2ND MS DHONI
Jeffrey Dujon
He is the best wicket keeper for West Indies
Jeffrey Dujon
Born : 28 may 1956
Nationality : West Indies

Career Statistics :

Matches Stumping Catches
ODI 169 21 183
Test 81 5 267
Mark Boucher
best
Mark Boucher
Born : 3 december 1976
Nationality : South Africa

Career Statistics :

Matches Stumping Catches
ODI 292 22 400
Test 139 22 499
Rod Marsh
Rod Marsh
Born : 4 november 1947
Nationality : Australia

Career Statistics :

Matches Stumping Catches
ODI 92 4 120
Test 96 12 343
Alec Stewart
Andy Flower
Alan Knott
As a keeper, Alan Knott was excellent. He played in the 1970s and once held the world record for the number of dismissals. He did very well with spinners like Derek Underwood and pacers like Bob Willis. He was selected in Wisden's greatest test XI, over Adam Gilchrist for his wicket keeping skills. He has over 300 wicket keeping dismissals in test cricket. He also has a good batting average but when it comes down to pure wicket keeping, he does better than Dhoni, Rahim, Flower, Stewart, Sangakkara. Gilchrist might be a better wicket keeper batsman but Alan Knott trumps him in wicket keeping. Ian Healy is an excellent wicket keeper who is underrated in this list. Godfrey Evans, a fine wicket keeper is below players who can't even keep for their national team like KL Rahul and Dinesh Karthik.
Mushfiqur Rahim
Go mushfiqur rahim, he is a very good batsmen and he could take out lots of batsmen
Not only he is a good wicket keeper but also best batsmen in Bangladesh
In my opinion he is the best
I love Musfiqur Rahim
The Contenders
Brad Haddin
Quinton De Kock
Awesome wicket-keeper batsman!
Awesome dives
Brendon McCullum

He must be in 2nd after dhoni
He is the best wicket keeper in the world
Legendary player.
A good batsman but not a good wicketkeeper
Ian Healy
Ian Healey
Born : 30 April 1964
Nationality : Australia

Career Statistics :

Matches Stumping Catches
ODI 168 39 194
Test 119 29 366
Jos Buttler

Joseph Charles "Jos" Buttler is an English professional cricketer who plays for England cricket team and a former limited over captain for England.
Brilliant behind the sticks, athletic.
AB de Villiers

Abraham Benjamin de Villiers, commonly known as AB de Villiers, Mr. 360° or simply AB, is a South African cricketer.
Legend player.
the best
Wriddhiman Saha
Dhoni misses catch but saha doesn't
Amazing but dhoni is better
Dinesh Karthik
Umar Akmal
Best in the world
Mohammad Shazad
This is best wicket keeper in the world
He is the best
Afghanistan wicket keepar
I love shehzad Mohammadi
Rishabh Pant
Best wicket keepar
Dhoni ka chela rishbh
Betting mein mahi jesa
Moin Khan
Moin Khan
Born : 23 september 1971
Nationality : Australia

Career Statistics :

Matches Stumping Catches
ODI 219 73 214
Test 69 20 128
Tim Paine
K. L. Rahul
He shall be in 2
Hardik Pandya
He didn't DESERVE
to be in this list
PSearch List