Best YouTube Cover Artists
The Contenders: Page 3
41
Chester See
Chester see's 'Lullaby' blew me away. it's beautiful. his voice is beautiful HE IS BEAUTIFUL!
Deep voice and gives you amazing chills, needs more recednition. He even made wrecking balls sound insanely classy ;D
V 2 Comments
43
Alex Boye
Love Alex! His covers are energetic, positive, and so well done. His Africanized versions are even better, and his original songs are an inspiration.
44
alexg
Love you AlexG...
Can't believe you are so low in this list
Best covers by her
1. Payphone
2. As long as you love me
3. Love somebody
4. Daylight
5. I knew you were trouble good
6. Mean
Alex g and jls are my favorite artist
My crazy singer. I like her original song so much.
Why is she so low on this list? Alex is stunningly beautiful and has gorgeus voice. Go Alex!
V 4 Comments
45
greyson97 (Greyson Chance)
He's amazing! No words can describe him..
His voice is miracle.
46
Before You Exit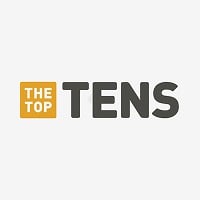 Before You Exit is an American pop rock/pop punk band from Orlando, Florida. Formed in 2007, the band originally consisted of Connor McDonough, Braiden Wood and Thomas Silvers.
Probably the band who covers songs on Youtube. I like their version of the song: What Makes You Beautiful, Some Nights, When I was Your Man, and Roar.
They're the best boy band ever! All of their cover songs are beautiful.
V 1 Comment
47
Hobbie Stuart
He just signed with Sony and will be releasing his music in 2013. Check out his original song JULY RAIN. It's really good!
He is my sisters friend and is so kind! I don't mind if you don't believe me but its true. he is really good! :D
People can't see but he's really good.. We love you men.. Benny from Tanzania
48
Noelle Maracle
There are too many of these categories to vote - check out Best Singers Born after 1996 - Noelle is amazing!
Deserves to be much higher on the list. Incredibly beautiful voice. Her voice is many things, she's so versatile. No one I'd rather listen to. The way she sings is just mesmerizing. She has that voice that you could just close your eyes, listen and be taken away. Beautiful girl, amazing talent.
I've listened to many of the singers ahead of her and to be frank she easily surpasses most of them. Has a beautiful quality to her voice and sings with so much expression and emotion. Richly deserves to be in the top ten! Check her out!
A superstar in the making.
V 10 Comments
49
Against the Current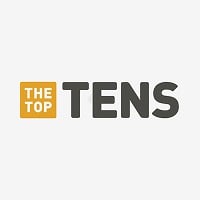 Against the Current is an American Pop Rock/Punk group formed in Poughkeepsie, New York in 2011. The band is fronted by Chrissy Costanza, who has gained considerable fame and success as a YouTube artist. The band consists of Costanza, guitarist Dan Gow and drummer Will Ferri and are signed to Fueled ...read more.
Great n awesome.. See a bright future - changchen09
V 1 Comment
50
Walk off the Earth
I'm so shocked they are almost number 50. They are absolutely great and creative. Top 10 at least!
I'm actually shocked this band is near the number 50! It needs to be near number 2, as number 1!
Most creative cover band on YouTube. How are they so low?!?
Best Cover band ever
V 3 Comments
51 Chloe & Halle Bailey
52
Nicole Cross
Original you just have to listen to her then the world is changed the other way around.
Just listen to her and the world is changed the other way around
You must to see...
Love her, vote her, make everyone else vote her, until she dominates
V 27 Comments
53 Jimmy Gian
54
hchsknights08/AlyssaBernalVEVO (Alyssa Bernal)
I love her covers, but I don't like her original songs (Cali, Cali, Cali & Soaking up the Sun) as much.
A few have the right stuff and the rest are just imitators and wannabes. Guess which category Alyssa falls into.. Hint: it's the poor one
Love Alyssa! She has the sweetest voice and her covers are lovely and unique!
Especially love her covers of "I'm Yours" and "ET"
V 1 Comment
55
Connie Talbot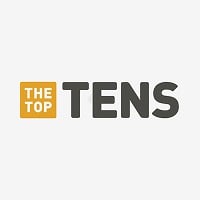 Connie Talbot (Born November 20th, 2000) is an English child singer, who rose to fame as a finalist on the first season of Britain's Got Talent. She is currently active as an independent music artist on YouTube.
55? What the hell!? She should be in the top 10. She's only 15 and is one of my all time favourite singers. She is amazingly talent and has a lovely voice.
This girl is only 14 now, and she sings better than I ever will lol.
Vote her to make her be number 1 best YouTube cover artist. I love her she is so AMAZING, she is a girl with Multitalented she is have a gold her. come on vote her #ConnieFriends
Connie is a beautiful singer
V 5 Comments
56
William Singe
At least top 20, just a few songs to tip the acoustic cover world. Again, amazing voice
The best voice I have ever heard, you have to watch one of his covers
Deserve to be number 1. Always sold out concerts...
I think he deserves to be in the number one. He can take any song and give it an RnB Rendition. He does his own production and to top it all off, has an amazing voice and range
V 5 Comments
57
Jamie Eldridge
Known Jamie for so long and he has constantly been getting better, brilliant singer and great with a crowd! The only way is up for this guy!
Jamie is such an awesome guy and deserves to be on this list! He has an amazing voice!
Incredible artist! Deserves to be recognised!
So good. but not that well known
V 5 Comments
58
Leroy Sanchez
Leroy should, no doubt, be in the top ten! If you've never seen his videos, WHAT'RE YOU DOING? What's not to love about Leroy? Literally this guy deserves to be mega-famous because his voice is INSANE, he makes any song sounds effortlessly beautiful! Not even kidding. His pitch is seriously always on point and his videos are mostly LIVE, not pre-recorded. And he's super cute too. And he seems so down-to-earth, with an adorable personality. There are so many other YouTube singers who can't sing as well as he can yet they are more popular than him. People like Leroy exist and people made Justin Bieber a superstar? That's actually really messed up.
My Most Favourite Cover Artist by far.. he sings with his heart and his expressions are the best.. his voice sings every word he pronounce.. if the word is "mad" they you'll know that he really mean it by putting soul in it for an example.. Very Soulful artist.. I love most all of his covers.. not much effort but it really works.. thank you Leroy, keep it up.. love to listen more from you..
LEROY IS 100% UNDENIABLY AMAZING AND HIS TALENT IS OUT OF THIS WORLD. Like seriously this guy is sensational. I don't know why he isn't crazily famous yet.
HIS ANGELIC VOICE IS SO AMAZING!
V 9 Comments
59
sevenblack07
If you want unique cover's of current & great songs then check sevenblack07's music & you won't regret it for sure.
Just a great singer/songwriter,
With amazing vocal range & uniqueness!
Cheers:*)
Sevenblack07 is just a real artist that makes music that means something,
The latest cover is just fantastic!
Messed up is one of his original songs that has been stuck in my head!
Good guy too, but his voice is what set's him apart so different.
V 2 Comments
60
miniachilles (Jason Chen)
Jason is cute, talented, and his voice is just Awesome!
Dudes got a great vocal range
Has the best Bruno Mars covers, I wish I had his voice
PSearch List
Recommended Lists
Related Lists

Top Ten Recording Artists Who Started on YouTube

Top 10 Artists that Need to Cover "What a Wonderful World"

Top Ten Best YouTube Music Artists
Best Indian Cover Singers on YouTube
List StatsUpdated 19 Aug 2017
5,000 votes
204 listings
5 years, 181 days old

Top Remixes (32)

1. Kurt Hugo Schneider
2. ThePianoGuys
3. Lindsey Stirling
TMudd

1. Gabrielle Aplin
2. Sarah Close (SarahClose1)
3. Liam Horne
Rosh16

1. Against the Current
2. Jimmy Gian
3. Ahmir
Emmanouela
View All 32
Posts
Error Reporting
See a factual error in these listings? Report it
here
.