Best YouTube Cover Artists
The Contenders: Page 4
61 Jimmy Gian
62
hchsknights08/AlyssaBernalVEVO (Alyssa Bernal)
I love her covers, but I don't like her original songs (Cali, Cali, Cali & Soaking up the Sun) as much.
A few have the right stuff and the rest are just imitators and wannabes. Guess which category Alyssa falls into.. Hint: it's the poor one
Love Alyssa! She has the sweetest voice and her covers are lovely and unique!
Especially love her covers of "I'm Yours" and "ET"
V 1 Comment
63
Leroy Sanchez
Leroy should, no doubt, be in the top ten! If you've never seen his videos, WHAT'RE YOU DOING? What's not to love about Leroy? Literally this guy deserves to be mega-famous because his voice is INSANE, he makes any song sounds effortlessly beautiful! Not even kidding. His pitch is seriously always on point and his videos are mostly LIVE, not pre-recorded. And he's super cute too. And he seems so down-to-earth, with an adorable personality. There are so many other YouTube singers who can't sing as well as he can yet they are more popular than him. People like Leroy exist and people made Justin Bieber a superstar? That's actually really messed up.
My Most Favourite Cover Artist by far.. he sings with his heart and his expressions are the best.. his voice sings every word he pronounce.. if the word is "mad" they you'll know that he really mean it by putting soul in it for an example.. Very Soulful artist.. I love most all of his covers.. not much effort but it really works.. thank you Leroy, keep it up.. love to listen more from you..
LEROY IS 100% UNDENIABLY AMAZING AND HIS TALENT IS OUT OF THIS WORLD. Like seriously this guy is sensational. I don't know why he isn't crazily famous yet.
HIS ANGELIC VOICE IS SO AMAZING!
V 9 Comments
64
Connie Talbot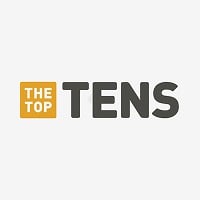 Connie Talbot (Born November 20th, 2000) is an English child singer, who rose to fame as a finalist on the first season of Britain's Got Talent. She is currently active as an independent music artist on YouTube.
55? What the hell!? She should be in the top 10. She's only 15 and is one of my all time favourite singers. She is amazingly talent and has a lovely voice.
This girl is only 14 now, and she sings better than I ever will lol.
Vote her to make her be number 1 best YouTube cover artist. I love her she is so AMAZING, she is a girl with Multitalented she is have a gold her. come on vote her #ConnieFriends
Connie is a beautiful singer
V 5 Comments
65
Jamie Eldridge
Known Jamie for so long and he has constantly been getting better, brilliant singer and great with a crowd! The only way is up for this guy!
Jamie is such an awesome guy and deserves to be on this list! He has an amazing voice!
So good. but not that well known
Can't wait to see what the future holds for him! X
V 5 Comments
66
sevenblack07
If you want unique cover's of current & great songs then check sevenblack07's music & you won't regret it for sure.
Just a great singer/songwriter,
With amazing vocal range & uniqueness!
Cheers:*)
Sevenblack07 is just a real artist that makes music that means something,
The latest cover is just fantastic!
Messed up is one of his original songs that has been stuck in my head!
Good guy too, but his voice is what set's him apart so different.
V 2 Comments
67
miniachilles (Jason Chen)
Jason is cute, talented, and his voice is just Awesome!
Dudes got a great vocal range
Has the best Bruno Mars covers, I wish I had his voice
68
Luke Conard
He's done quite a few covers with a lot of the people in the top ten or fifteen, and his voice is absolutely amazing!
69
Carson Lueders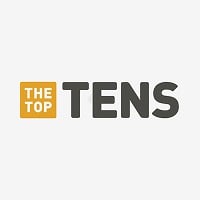 Carson is awesome his hit single is get to know you girl
And now he working in his new single beautiful
70 Hoorahjencar (Joseph Vincent)
71
Joseph Vincent
He is an incredible artist and has incredible talent.
72
natewantstobattle
Nate has an amazing voice and it extremely talented. He deserves more recognition then he gets. I hope he continues to do make music and do covers for everyone to enjoy
One of the best singers out there
He rocks and has an awesome voice!
He is an amazing singer and has an awesome voice.
V 2 Comments
73
Mike Masse
Radiohead, Rolling Stones, Beatles, U2, you name it. Mike Masse is the most underrated singer/songwriter/cover artist on YouTube. His versions are extremely close to the originals and he remains faithful even to vocal phrasing and turns in each song. If you haven't heard him yet, you're being deprived.
Not many artists, including the original artists, can mesmerize me with their songs as Mike Masse and his friends playing at the local pizza joint. Absolutely flawless voices, harmonies, instrumentals and of course the choices of songs to cover!
Great vocals and superb live sound productions on all the covers you do. Credit must also be given to the bass player Jeff hall as well. Keep them coming mike.
Mike is the best on this list bye far,there is not many people in the world like Mike I love his music
V 2 Comments
74
Eloise Drennan
She is amazing. My friend said she was good, even though she's Australian. But she is just so good.
75 Bethany Mota
76 JustMad Music
77
Luciana Zogbi
She has the right pitch
Awesome looks. Very nice voice
Awesome
78 helenamariamusic (HelenaMaria)
79
MattyBRaps
Wish nothing but the best for you bro!
He is very talented for his age though and doesn't deserve hate though...he's just a kid and I've heard some awful things said about him.
He is the best rapper I ever know I love you mattyb just keep it up and make all your dreams come true
He is an awesome rapper.
V 4 Comments
80
Caleb Hyles
Even though he's not well known, I've always liked Caleb the best. He's funny and reminds me of Jack Black.

His cover of "All of Me" by John Legend is amazing
I love his covers, he not only sings but performs it so I love watching his videos the most. He also does really cool songs and lots of them I hadn't heard of before him but am now in love with.
He is absolutely fantastic between Disney and real covers.
Love this guy. I honestly think he should go on The Voice.
V 2 Comments
PSearch List
Recommended Lists
Related Lists

Top Ten Recording Artists Who Started on YouTube
Top Ten Best YouTube Music Artists

Top 10 Metal Artists with 3 or More Good Cover Songs
Best Indian Cover Singers on YouTube
List Stats
5,000 votes
205 listings
5 years, 300 days old

Top Remixes (34)

1. Kurt Hugo Schneider
2. ThePianoGuys
3. Lindsey Stirling
TMudd

1. Gabrielle Aplin
2. Sarah Close (SarahClose1)
3. Liam Horne
Rosh16
1. zeldaxlove64 (Christina Grimmie)
2. TiffanyAlvord (Tiffany Alvord)
3. megannicolesite (Megan Nicole)
TheJudge
View All 34
Posts
Error Reporting
See a factual error in these listings? Report it
here
.