Best YouTube Gaming Channels
decorulez97
The Contenders: Page 12
221
Gronkh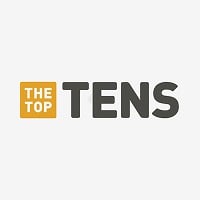 Allways the best in Germany, very entertaining and funny
GRONKH MAKE MY DICK GO KLONK
222
Lachlan - Minecraft & More
He is beyond humble and makes sure Minecraft videos are kid friendly and always laughable.
V 1 Comment
224
JackFrags
Once people recognize this guy, he will cross everyone else. Extraordinary skills, good humour and plays with a very cool squad.
It's true, he belongs way further up on this list. I only scrolled this far trying to see if I had missed his name.
Jack is the man, a disgrace he's this far down
Baller status+ TOMMYRAGE
V 3 Comments
225
LDShadowLady
She's my life please put here in the top ten
Lizzie is the best!
Shadow Cadets? No?._.
LIZZIE IS THE BEST CHECK OUT HER CHANNEL
V 10 Comments
227
Kubz Scout
He is very underrated and should have millions of subs
V 4 Comments
228
TBNRfrags
Wooow TBNRfrags should be in at least top 20
Who ever made this is stupid this guy deserves to be number one

He's funny and has a great sense of humor :( why the fudge is he so low on this list?!?
229
vash1239
He's very underrated funny plays some pretty good games. Big resident evil fan
230
PrestonPlayz
He is the best he should be in top ten well he's number 1 in my top ten! GOOD JOB PRESTON
I love your videos never give up and I love you 9 year old Canada Delta
The whole Pack is the best I don't know why they are not in the top ten
He is the best even he is not in the top 10. HE IS THE 1ST FOR ME GOD JOB PRESTON AND YOUR 4 MILLION SUB IN YOUTUBE
V 5 Comments
231
TheDiamondMinecart
Best YouTube channel ever thank dan
He is the best YouTuber of the world
Make Minecraft videos every day and more than 6 million sub
DanTDM should be in the top 10 he is really funny and makes the most kid friendly content
V 15 Comments
233
Guava Juice
Grow a mind people Roi is a clean perfect youtuber who loves his fans and show respect can admit his flaws and do his best to be the best he can be
He was part of wassibi prodictions and he was good so I think he will be good at gaming and he is.
He is the beat gamer ever.i love his videos
234
TonyPizzaGuy
I can't believe I had to add him one time on his website he let vote for the matches on WWE 13 - toy
235
Stampylongnose
He is awesome funny and cool you should check him out
He is a YouTuber who is mainly for kids but older people could watch too he don't swear only in his early videos now he never ever swears
I like your videos love you
He's very funny and creative so u should go and tap his videos every time u see it
V 6 Comments
236
TributesGaming / The Gaming Tributes
Their videos always make my day! There's no one like them, they should be placed higher
Love them, too bad they stopped making videos
237
VenturianTale
Jordan has this incredible ability to create something with nothing
which makes him so enjoyable to watch and be immersed in completely random hilarious adventures.

Honestly, If nothing else I find his videos refreshing and he helps motivate me to live in this two-faced world.
My son loves this group, thank you so much for keeping it clean, and the leader has a fantastic radio-like voice.
Those people are awesome they are funny
Funny imaginable and awesome not to mention any age watchable, venturiantale is four siblings that game together they play different games sometimes but mostly gmod they are hilarious to watch and when your sad I'm sure they could cheer you up 🤠-
V 11 Comments
238
Kwebbelkop
It makes no sense to me that Kwebbelkop isn't further up the list. He's ' hilarious! Absolutely love his hyper personality and ask of his videos.
Swears a lot but my bro and I are big fans
I love his Grand Theft Auto dude!
The 3 brothers are so cool and they react funny on slither when die
(like this please)
V 7 Comments
239
MattShea
Hilarious! His commentary always cracks me up!
MattShea is so funny! Deserves more subs
He's a rising YouTuber who's hilarious without being over-the-top. He's not completely PG but he's also not overly gross either. I have not found a single video in which he has failed to make me laugh. Check him out!
240
Mr. Fruit
Hilarious. Enough said. And for those who are like that, he bleeps out all his cursing. Which adds to the funniness.
Started as a "Destiny YouTuber" but unlike Datto has stayed relevant during the great destiny drought and is definitely worth checking out!
Started watching for the frequent Titanfall content, stayed for the hilarity and genuine personality!
Best youtuber out there right now in my opinion
V 1 Comment
PSearch List
Recommended Lists
Related Lists
Top 10 YouTube Gaming Channels That Don't Make Let's Plays On Their Main Channel
Top Ten Best Youtube Channels
Top 10 Funniest YouTube Channels
Top Ten YouTube Game Channels
List StatsUpdated 16 Aug 2017
15,000 votes
741 listings
5 years, 116 days old

Top Remixes (89)

1. PewDiePie
2. VanossGaming
3. Daithi De Nogla
Miajoyce

1. PewDiePie
2. pwnageshow
3. Yamimash
MZSkenny

1. RoosterTeeth
2. machinima
3. markiplierGAME
ZM
View All 89
Posts
room 101: YouTube
gemcloben
Error Reporting
See a factual error in these listings? Report it
here
.