Top 10 Best YouTube Vlogs
The Contenders: Page 3
41
nigahiga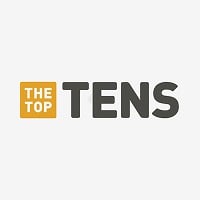 Ryan Higa, best known as his YouTube username nigahiga, is an American comedian, YouTube personality, and actor. He's best known for his comedy videos, which have been viewed over 3 billion times. His channel was once the most subscribed on YouTube from 2009-2011, longer than any other channel, besides ...read more.
Ryan and his friends have really awesome topics to talk about in their videos. They are fun and natural, I like his smile and his emotional face. I see that they absolutely set their hearts to the channels and also the fans. Good choices for the one who wants to release stress!
Ryan has his own way to make people laugh, both of his channels (nigahiga) and (Higa T.V. ) are amazing and they never fail to make you laugh. Ryan is the best.
He is very handsome and he has his own charisma that makes you wanna watch his videos over and over again!
So funny, always makes me laugh and smile, even on the worst days! Ryan's videos are so funny and relatable, he should be #1 on this list!
V 21 Comments
42
Crabstickz
Absolutely hilarious! Nothing more to be said. Has some awkward upload times, but his delicious personality makes up for it.
The king of crabsticks. Shows friendly humor etc.
43 Colleen Evans
44
jeremyjahns
Amazing personality. Very good reviews, he's entertaining and he has extensive knowledge about movies. The editing an tempo of the video just also keeps one glues to the screen. I just love him
45 thejokerblogs
46
Ellie and Jared
Cute couple with a cute son! They have really laid back but fun vlogs! They are amazing! They also end vlogs with a handstand which is really fun and unique! Some of my favorite vloggers ever! Plus Jackson is adorable!
Ellie and Jared are a maried couple with a son named jackson ( who loves rocks ) and a baby named calvin ( who loves to smile )
V 1 Comment
47
VeeOneEye
He is hilarious, awesome, beautiful, and amazing in so many ways *-* He has no true flaws.
48
Ty and Gray
Amazing, down to earth, genuine people. Surprised their not higher up on this list.
They're such a cute couple! Plus, they're not stuck-up or anything!
Watch their videos amazing people, and they post every day!
Very inspiring, after watching the video, you feel pretty happy
V 6 Comments
49 Zoella
50
Swoozie06
I love Swoozie's videos - one of THE best storytellers on YouTube, telling stories from his real life, with super cute cartoons!
I love swoozie a lot; he's got some great videos and a bunch of unique stories too!
Swoozie is awesome. Should be top 10. Funny and great personality!
This guy is the best period.
V 6 Comments
51
Patty Walters
Aw, I love Patty. I love his cover for of Mice and Men. He shall be famous
Patty Walters is the best, not only is he a great vlogger, but he is an amazing musician!
52
sacconejolys
Really entertaining videos & they never fail to bring a smile on my face whenever I watch their videos! I think more people should watch their videos!
They brighten up my day! They may not be perfect, but they try hard enough to impress the 728,521 subscribers they have. They never fail on putting a great big smile on my face.
I love them, and you feel really involved just watching their videos. x
Why aren't they higher? They are so nice and down to earth. It's absolutely disgusting that people would bully them.
V 21 Comments
53
FunForLouis
Most genuine and respectful of others, focused and intentional. I have watched Louis for quite a while and feel he has the best point of view.
He is one of the best dailey vloggers. He is funny and he let you explore the world with him.
He is the best vlogger for I like the creativity of him. He ever does the great work and yeah he is enjoying the life
Peace OUT
Enjoy LIFE
Live The ADVENTURE BOOM
54
BentOverBear
! Bruin's got this fresh, hilarious sense of humor! More videos please...
New to YouTube, but shows a lot of promise! The Cops video is hilarious!
I really like Bruin's energy! I can't wait to see more from this one!
55
Mr Ben Brown
Mr Ben does daily vlogs and I love to watch his vlogs because he is a funny guy and a caring person and also he travels a lot and I like to watch his post on the cities he visited. I have been watching his channel for a year plus now and never missed one of his vlogs. He also post visual vibes and all the videos are very good. He is currently residing in England and Capetown. Do check him out.
Great music selection and genuine personality, amazing content and editing (0
Awesome editing and he is a really funny guy
V 4 Comments
56
TobyTurner
What a boss he is. Just so hilarious and awesome. He doesn't just do vlogs. He also plays video games and has a main channel, Tobuscus. Enough said.
Toby is the best! He is my inspiration and idol, I love him so much! Online and in real life he is so funny and incredibly sweet!
He is a happy, joyful guy who you can dislike or stay mad at. He's super funny when he talks about random stuff. Unlike many other vloggers he has a signature phrases intro and outro of darkness, redness, whiteness and the bless your face if you sneeze during this video then bless you. He is epic and is an icon vlogger
Funny, basically every day and pretty short vlogs, so that's good.
V 3 Comments
57
SxePhil
Welcome to new world with new era. People who interest sex is as not common fact, which make share our reaction and improve knowledge and commitments for life journey. Whoever participate will get satisfaction mind blowing effect. Hope will enjoy life.
Witty, sexy, funny. He's an all around awesome YouTuber. His news show is hilarious and informative, and his vlogs are real and personal. You can't dislike this guy.
He is the best vloger video ever period!
58
David Dobrik
He will probably make you laugh and you will never want to stop watching
His vlogs are one of a kind. They're funny in a staged way but good enough they don't seem staged. 10/10
He and his friends are hilarious
I love his vlogs. In most of his vlogs I laugh so hard and I watch them probs 3 more times
V 16 Comments
59
TheConsignTheme
She's Canadian and new to youtube but I like watching her in the mornings because she's got so much energy. She's also a huge fan of theatre and music and incorporates that into her music videos. I like how she posts every week. A little young though.
PSearch List
Recommended Lists
Related Lists

Best YouTube Gaming Channels
Top Ten Best Youtube Channels

Top 10 Best Alternatives To YouTube
Top Ten Funniest Commentators on YouTube
List Stats
11,000 votes
330 listings
8 years, 30 days old

Top Remixes (15)

1. Tyler Oakley
2. JennaMarbles
3. Joey Graceffa
samycat
1. Zoella280390
2. MarcusButlerTV
3. PointlessBlog
JoWe
1. Theysay ItsEthan
2. CommunityChannel
3. Danisnotonfire
greatestvlog
View All 15
Posts
Error Reporting
See a factual error in these listings? Report it
here
.