Best Youtubers
The Contenders: Page 24
461 Thoughty2
462 We Are the Random Bros
463
Brizzy Voices
She is very funny and so nerdy. She is the kind of person that you want to be friends with. And she is so good at impersonation.
Shes just really funny ya know
465
KuchenTV
When stupid people troll, it is simply annoying.

But when an intelligent person who exposes some of society's dumbest aspects trolls, it is just plain funny.

KuchenTV is very intelligent and his views are actually not only interesting but often right on point. But nevertheless he says so much politically incorrect stuff he doesn't actually mean simply to f with you, and is so aware of it, that is just plain hilarious

An example:

In his videos he usually talks about stuff that actually and authentically bothers him about modern society and comments it in a very crude and often contradictory way. On the one hand he is known to be a supporter of LGBT rights. But still he uses several homophobic slurs in his videos, but he does it in such an in-your-face fashion we know he is just trolling.

Another example of his troll humor: when YouTube allowed more ads (=more money) in videos lasting 10 minutes or longer, several German YouTubers started artificially ...more - Martin_Canine
466
Pixl Networks
This network gave me many surprises, and they are helping underground singers/bands to get some exposure. This is also how I get all through the mainstream AIDS and find true music for my enjoyment. Plus you can't say the wallpapers are ugly. Best music promotion channel ever! - MChkflaguard_Yt
467
AlChestBreach
AlChestBreech is amazing I love his Fallout New Vegas videos.
468 Lush
469
M3RKMUS1C
Bung the Booce, one of the famous quotes by M3RKMUS1C. He is very funny.
HEY GUYS, JEROLD HERE - Z3krom45
470
mirandasings08
The weirdest weirdo in the history of weirdos.
471
Stampylongnose
He is so funny this list is so messed up
He is kind and helpful also addictive
Know that is rude don't be rude
I think stampy is addictive and he's a great builder. Stampy is funny, kind, and caring. So if you agree vote for him😁
V 3 Comments
472
Grims Toy Show
I love you
In words of bork laser why the he** is this only 142 mh.
473
JeromeASF
Fluffy animal - PeeledBanana
Not the fluffy :-(
HE SUPER COOL
VOTE FOR HIM he's THE HARDEST WORKING YOUTUBER EVE 3 LIVE STREAMS ON HIS MAIN CHANNEL AND 2 LIVE STREAMS OR MORE ON MIXER A VIDEO EVERY WEEK ON HIS VLOGGING CHANNEL AND 1 VIDEO ON HIS SECOND CHANNEL EVERY DAY HE DESERVERS SOOO MUCH MORE
474
Rebeltaxi
One of the most consistent and honest people on this site. I chose him over other equally good folk such as SomeCallMeJohnny, RegularCarReviews, Lazy Game Reviews, Jacksfilms, or AlternateHistoryHub because he has less subscribers than any of those other people.
Original, funny, & good reviewer.
What can you ask more?
475
Miniminter
I like your videos with the sidemen. PLEASE DO MORE!
Miniminter is one of the best YouTubers I now
The Sidemen should be ranked 1-7 on this list
Miniminter is the best. what is 486? He is supposed to be first.
V 2 Comments
476
Vlogbrothers
Not only is their content both entertaining and informative, they also actively support many other YouTube initiatives and charities.
I mean, John and Hank Green, Enough said. - Internet-User
Vlogbrothers are just the best.
They are the best, they've been on Youtube for 10 years now and have contributed so many great channels and things to the website, DFTBA!
477
Jerma985
Most contagious laugh I've ever heard, never can keep a straight face during his commentaries.
When are you gonna come out with that new Rumble Jerma? Please make the return of Grampa.
V 2 Comments
479
RedLetterMedia
I don't know how they're at 375. My favorite YouTube channel they are easily better than most of the people above. Hilarious, intelligent and unique
480
Lindsey Stirling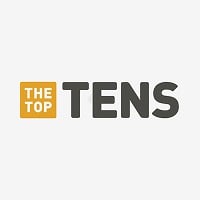 Wow! Her violin skills are awesome

She plays the violin AND dances! Half the people in the top ten do a cover with Lindsey.

She's incredibly passionate and you can totally see that. She's so good it's unreal.

I love Lindsey! She is incredible!
No one else can play the violin, while dancing to her own dubstep music. Did I mention she also does backup vocals in most of her tracks, and sometimes edits her own videos? She does all that while staying down to earth. She is one of my favourite artists for these reasons. KSLL.
PSearch List
Recommended Lists
Related Lists

Top 10 Most Annoying Youtubers
Best British Youtubers
Top Ten Child Friendly Minecraft Youtubers
Top 10 Funniest Minecraft Youtubers
List Stats
15,000 votes
1,325 listings
4 years, 208 days old

Top Remixes (142)

1. Bart Baker
2. Nigahiga
3. Cinemassacre
simpsondude

1. Markiplier
2. PewDiePie
3. Cobanermani456
ShatteredCrystal

1. Nostalgia Critic
2. Matthew Santoro
3. PMRants
Mumbizz01
View All 142
Posts
YouTube channel review Episode 1: Good Mythical Morning
GrimmShady
Error Reporting
See a factual error in these listings? Report it
here
.