Top Ten Best Big Brother Players to Have Never Won
This list is dedicated to best players of Big Brother US/Canada who have never won.
The Top Ten
1
Danielle Reyes - Big Brother 3 - 2nd Place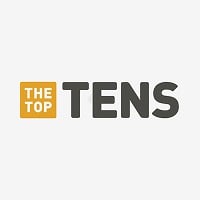 Danielle Reyes, is most notable for being a contestant on the 3rd and All-Star seasons of the American version of the CBS reality show Big Brother.
No doubt in my mind, Danielle was robbed! Had not been for jury taking her diary sessions personal she would have won this season hands down. She strategically played by far an effective game making sure and ally Jason Guy (who placed 3rd) never was on the block. Great player. Legend. - BlackDiamonds
How I wish she won she played like a beast and would have won if the jury was not bitter
She was robbed, the jury members heard what she said about them and was salty - Twoshawn3
2
Vanessa Rousso - Big Brother 17 - 3rd Place
I wish she won
I'm a total fan of players with a plan and logically make the best strategic moves for their game and their alliance members. Vanessa is no exception to the rule. She ran the Big Brother 17 house and the best player by far! She masterminded 12 evictions and pretty much carried both her core alliance on her back to make jury and got to the end with her. She won 7 comps without playing a single Battle of the Block. Ultimately she did everything right but win a silly crapshoot question. Make no mistake she was an ace! Even Dan and Evel gave her high praise for her game despite not winning it all. - BlackDiamonds
3
Janelle Pierzina - Big Brother 6 & 7 - 3rd Place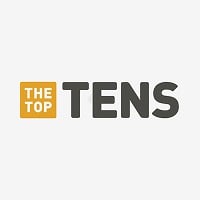 Janelle Marie Pierzina is an American reality show personality known for her appearances on the sixth, All-Star, and fourteenth seasons of the American version of the CBS reality show Big Brother.
4
James Rhine - Big Brother 6 & 7 - 7th Place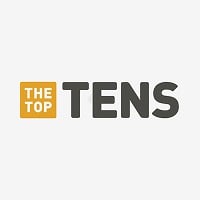 James Rhine, is an American television talk-show host, actor, producer and model. He most recently appeared as a host and interviewer on "Celeb TV" in Chicago and is a recurring guest host on "In the Loop" on WYCC Chicago.
Enjoyed him more in BB6! When Howie stupidly won his first HOH he listened to Maggie, who wasn't in his alliance, to put up James and then girlfriend Sarah on the block. This caused James to cut ranks from Sovereign 6 and ride the middle. He ended up, in the meantime, forming a side alliance with Ivette. He became the veto king most of the season until April's HOH and the house banded together to see him evicted. - BlackDiamonds
5 Neda Kalantar - Big Brother Canada 2 - 3rd Place
6
Paul Abrahamian - Big Brother 18&19 - 2nd place
Paul should have won both times easy. He was robbed by a bitter jury both times.
He should had owned his game last season then he would had won. No sympathy. - BlackDiamonds
Best player I've ever seen. He ran the entire game and people were clueless, when they realized it they simply got bitter.
Had Paul played in place of Dan in season 7, he would've had the same outcome. There were no bitter jury's back then because everyone wasn't a snowflake. ❄️
7
Eric Stein - Big Brother 8 - 5th Place
Before there was a JC, there was Eric Stein! He was the America's Player who weekly did exactly what America wanted him to do via tasks voted. He was quite entertaining, stirred the pot and without him Dick wouldn't had won his season. He placed 5th and took home about 40k, not bad. - BlackDiamonds
8
Daniele Donato - Big Brother 8 & 13 - 2nd & 8th Place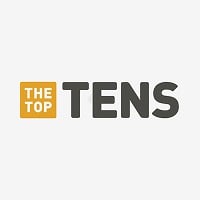 Daniele Donato-Briones, was a contestant on Big Brother 8, and Big Brother 13 along with her father, Dick Donato.
Honestly loved her cut throat gameplay in BB13 more. After losing then showmance Dom, who wanted to break up Jeff/Jordan, the vets dismantled for good. Daniele made a girls alliance with Kalia and Porsche. She broke up Brandon and Rachel twice in her HOHs. However once Jeff became HOH, he broke his deal with Daniele and used her as a replacement nom and she was evicted at 8. - BlackDiamonds
9
Nakomis Dedmon - Big Brother 5 - 4th Place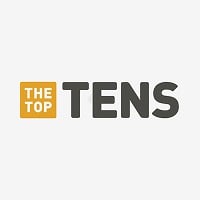 10
Frank Eudy - Big Brother 14 - 7th Place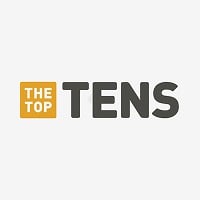 The Contenders
11 Michele Noonan - Big Brother 11 - 4th Place
12
Tyler Crispen - Big Brother 20 - 2nd Place
Tyler should have won BB20. He ran the house in a way just like Paul. He deserved the win, but most of the Jury was being snowflakes. Julie kept cutting him off when he was trying to explain his speak all so Swaggy C could propose to Bayleigh. If he was in the earlier season of Big Brother when everyone didn't get so butt hurt over their feelings and play a personal game, he would have won. He FOR SURE deserved it!
No sweetie, it's called jury management. Players better learn part of the game. - BlackDiamonds
Best player in this season. "Jury Management" was BS, Tyler was friendly with every juror and the reasons why they didn't vote for him were "because KC won the finale HOH", "because of KC's back story" and "because KC won a veto"...the better players voted for Tyler
13 Ika Wong - Big Brother Canada 5 - 4th Place
14
Donny Thompson - Big Brother 16 - 8th Place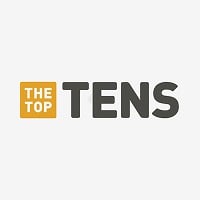 Donny was pretty much the only player in BB16 that wanted Derrick out of the game while everyone was kissing Derrick's ass. - BlackDiamonds
15
Dan Gheesling - Big Brother 14 - 2nd Place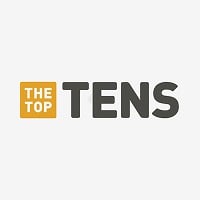 Dan Gheesling is an American reality television personality who appeared on the Big Brother 10, which he won.
While Ian Terry won his comps and I don't begrudge him taking a legend to the finals with him to win, Dan should had been a two time winner. People argue his jury management wasn't as solid as Big Brother 10, but I think it was hogwash. The jury was salty and didn't want a legend like Dan to win it again especially after "Dan's Funeral" and how Shane was evicted.
16 Kaela Grant - Big Brother Canada 6 - 2nd Place
17 Kevin Campbell - Big Brother 11 - 3rd Place
18 Demetres Giannitsos - Big Brother Canada 5 - 3rd Place
19
JC Mounduix - Big Brother 20 - 3rd
I was no fan of JC as a person but as a game player, he was whether strategic. He threw a hinky voted that was quickly blamed on Scottie that caused disloyalty among the Hive, controlled Fessy the first half of the game who ended up putting Scottie on the block and having him evicted and was a minion to the Level 6 to secure his safety most of the game. He also broke up Tyler & Angela in F4 that secured his spot in F3. Again,I liked him as a gamer nothing beyond that point. - BlackDiamonds
20
Ross Mathews - CBBUS - 2nd Place
A comp beast and strong social game player, his downfall was carrying Marissa so deep in the game who had a better social game. - BlackDiamonds
21
Jason Guy - Big Brother 3 - 3rd Place
Jason was the likable ride or die to Danielle Reyes. By being such, thry both were able to work both sides of the house the whole season to not be nominated. He had a great social game but fell short in questions to Lisa in the final part of the HOH.
22
Enzo Palumbo - Big Brother 12 - 3rd Place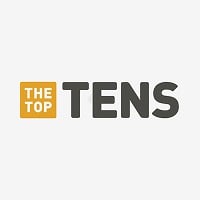 Enzo 12 creator of the brigade, amazing social game, always was in cue to take out the threats to the alliance, put everyone in check about them brittany/kristen, warned about Matt AND THAT IS WHY HAYDEN chose lane over him at F3.
23 Allison Irwin - Big Brother 4
BAdd New Item