Big Brother USA Players as of Dan's Funeral
I looked up a complete list of Big Brother Players from seasons I-XIV. As of Dan Gheesling's funeral, I picked the top couple bb players and then narrowed it to ten.
The Top Ten
1
Dan Gheesling, Season 10 (Winner), Season 14 (Coach)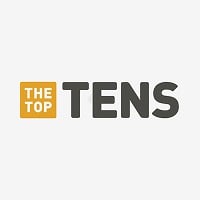 Dan Gheesling is an American reality television personality who appeared on the Big Brother 10, which he won.
Dan started off as the most targeted person on Big Brother 10 after he made an alliance with Brain, to controlling the house. He mixed every strategy, with floating and lying low to avoid the big players from targeting him, to winning key competitions to control the house. He used strategy to attack enemies like Shane and Jessie to make big moves. Of everything that Dan did though to dominate both seasons was that he played a social game so great that made him so well liked that people did not see how great of a strategic player he was. Although Will was one of the best players of all time as well no one in Big Brother won a season and went to the finals in another season. On top of all that he is the only player in history to get a Perfect Game in Big Brother 10. Dan is the best of all time.
Will is like Marlon Brando as Vito Corleone. He was once the "Godfather. " Then he passed away (stopped playing) and a new person became the Don of the Corleone family. Dan Gheesling became Michael Corleone. The question is, who was better, Al Pacino or Marlon Brando? I've gotta go with Pacino on this one. Not to mention, Dan pulled off Replacement Nominee Roulette, Dan's Funeral, and the money ploy to make chaos ensue at the final 8 point of view ceremony in season 10. Dan is and will always be the greatest player to ever play Big Brother.
Dan is excellent player of all z time, he changes his gear every time and he makes us to love him and know he's different person out of bb house even he did some evil things, Dan's funeral was z best mind innovation ever...!
Dan Gheesling is the greatest player ever to play Big Brother 14 and is already legend in one of the history. He really dominated this season without anyone's help. All he can do is to talk and leave them argue. He is better than Dr. Will. No doubts
3 Comments
2
Dr. Will Kirby, Season 2 (Winner), Season 7 (Fourth Place)
This whole poll is very biased. laugh out loud you're trying to ask people who the best is after a big move by a great (but not the best) player. Dr. Will is and always will be the greatest player to ever be on Big Brother. No doubt. Dan is the SECOND BEST player to ever be on Big Brother. Now, if you want unbiased results, check "The Best Big Brother US Players" poll.
Dan is definitely a great player and of course The Godfather of Big Brother, but he's no much compared to the evil Dr. Will.
Best player ever before Dans funeral
He wasn't in Dan's Funeral Guys.
2 Comments
3
Janelle Pierzina, Season 6 (Third Place), Season 7 (Third Place), Season 14 (Coach and then Twelfth Place)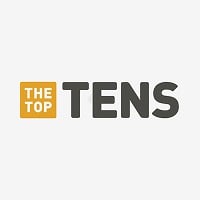 Janelle Marie Pierzina is an American reality show personality known for her appearances on the sixth, All-Star, and fourteenth seasons of the American version of the CBS reality show Big Brother.
This is not the best players of big brother. Yes she was on BB14 but she wasn't in Dan's Funeral
4
Daniele Donato, Season 8 (Runner-Up), Season 13 (Eighth Place)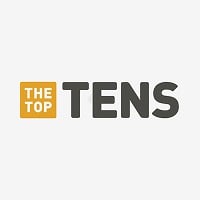 Daniele Donato-Briones, was a contestant on Big Brother 8, and Big Brother 13 along with her father, Dick Donato.
Second best female ever
One of the best female players in HISTORY! Tied with Janelle for most point of view'S won in a season (5). 2 HOH'S in both of her seasons. Rachel's rival and biggest nemisis. She is by far my favorite female.
You mean Danielle Murphee?
5 Mike "Boogie" Malin, Season 2 (Eighth Place), Season 7 (Winner), Season 14 (Coached and then Tenth Place)
6
Danielle Reyes, Season 3 (Runner-up)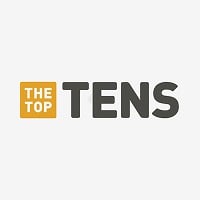 Danielle Reyes, is most notable for being a contestant on the 3rd and All-Star seasons of the American version of the CBS reality show Big Brother.
Phenomenal. She played the game completely rationally and was able to take her emotions out while still playing a strong social game. Would have won if the jury was sequestered, although Lisa played well too.
She pulled off one of the greatest manipulations in Big Brother history by getting veto winner Marcellus to not use the Golden Power of Veto on himself and then having her alliance member, Jason, evict him immediately after.
She should be in the #2 slot, behind Dan.
You mean Danielle Murphee
7 "Evel Dick" Donato, Season 8 (Winner), Season 13 (Willingly left game)
8
Eric Stein, America's Player in Season 8 (Fifth Place)
Followed up America's orders and still one of the greatest.
This guy was underrated by a lot kf people and I would love to see hom back.. I think he shares some of the cunning abilities and persuasiveness that Dan Gheesling posesses
9
Rachel Reilly, Season 12 (Ninth Place), Season 13 (Winner)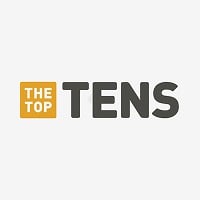 Rachel Eileen Reilly Villegas is an American television personality, a talk show host, an actress, and a reality show participant.
Most annoying person ever to play the game but sadly, one of the best. Her and Brendon just dominated the game in Season 13
As annoying is she is, she competed, deceived, and connived her way to the finals, taking a floater all the way, whom she wasn't even alligned with. - davidthenurse
10
Britney Haynes, Season 12 (4th) Season 14 (Coach / 8th)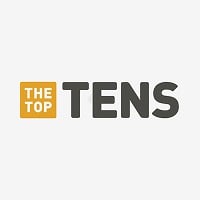 3rd place on this list
Played an amazing social games both seasons, first season one 3 POVs and 1 HOH. Second she won nothing but her strategy was solid when she alligned herself with strong competitors.
The Contenders
11
Frank Eudy, Season 14 (7th place)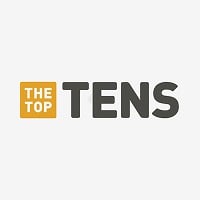 Best competitor in BB history after Janelle and was on the block six times but survived 5 times. Also won 6 competitions
He should be the 2nd person on this list but people didn't see.
12
Alison Irwin, Season 4 (Runner-Up), Season 7 (Fourteenth Place)
Great season in number 4 but not really sure what happened in All-Stars
13
Derrick Levasseur, Season 16 (Winner)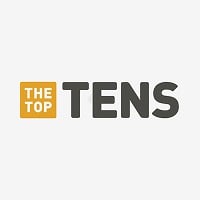 Derrick Levasseur is an American police officer from Providence, Rhode Island. He is best known for winning the reality television series Big Brother 16 in 2014.
Derrick played an awesome game, he was NEVER nominated even though he wasn't as strong as Frankie. He knew how to manipulate the house.He Played a very well game.
14
Jase Wirey, Season 5 (Tenth Place), Season 7 (Twelfth Place)
Not really sure why I put him this high but as Janelle's teammate and a competion beast he was hard to evict.
15
Danielle Murphree, Season 14
I think she may have a few tricks up her sleeve. Clinging to Dan and playing dumb has gotten her this far. (which is what she said she was going to do) Plus she has won HOH and made a big move during that time, so she isn't just floating. I think if she gets Jen on board, she could win season 14. - davidthenurse
4th place on this list
16
Jun Song, Season 4 (Winner)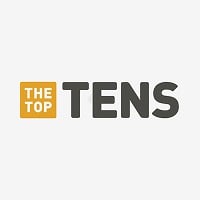 BAdd New Item
Related Lists

Best Big Brother Season 20 (U.S) Players

Best Big Brother 16 U.S. Players

Best Allman Brothers Songs to Play at a Funeral
Best Big Brother U.S.A. Seasons
List Stats
200 votes
16 listings
7 years, 51 days old

Error Reporting
See a factual error in these listings? Report it
here
.