Top 10 Big Data Analytics Service Provider in the International Market
The Top Ten
1
Sparx IT Solutions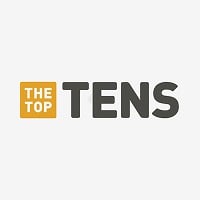 Sparx IT Solutions is a web & app development company that creates user-centric websites. Designing apps that could easily engage the audiences is one among the several profiles of the company. The company has a dedicated team of professionals as a result of which it successfully delivers projects within ...read more.
With the Big Data analysis approach, it is extremely easy to scrutinize business data in an efficient manner. In case, you have not evaluated your business data yet, you have the right opportunity to embrace Big Data. - stevenn
Visit Website
2
Stream Analytix
StreamAnalytix, a product of Impetus Technologies, enables enterprises to analyse and respond to events in real-time at Big Data scale.

StreamAnalytix is industry's only multi-engine, enterprise-grade, Open Source based platform. With support for Apache Storm and Spark Streaming, StreamAnalytix is designed to rapidly build and deploy streaming analytics applications for any industry vertical, any data format, and any use case.

StreamAnalytix is specifically architected for real-time streaming data applications to provide rapid application development through a powerful visual developer interface, deliver massive performance and scalability, and simplify deployment. - priyankj
Visit Website
3
Kyvos Insights
Kyvos Insights is unlocking the power of Big Data analytics with "OLAP on Hadoop" technology. Headquartered in Los Gatos, CA, Kyvos Insights was formed by a team of veterans from Yahoo, Impetus and Intellicus.

Kyvos aim to revolutionize Big Data analytics. Kyvos is disrupting the Business Intelligence and Big Data Analytics market. Kyvos has built an unprecedented OLAP-on-Hadoop technology that is massively scalable and responds to queries in record-short time in the order of single-digit seconds.

Kyvos allows entrepreneurs to build cubes in-place on Hadoop with linear scalability, eliminating the limitations of traditional OLAP solutions, and enabling interactive multi-dimensional analytics on your Big Data. Users can visualize, explore and analyze their data interactively on Hadoop with no programming required. - priyankj
Visit Website
4
Influxdata
The most popular data type in any real-time analytics system is going to be in a time-series format. InfluxDB is designed from the ground up to handle just time-series data and to do it better than any other database. InfluxDB is the "I" in the TICK stack. - priyankj
5
Newrelic
Actionable business data creates data-driven organizations. New Relic focuses on getting real-time data to every decision maker, in every department. Using auto-instrumentation, collect billions of metrics and events, store them in our super-cluster and make it easy for you to create ad-hoc queries in milliseconds. - priyankj
6
Datameer
Bigdatavendors is an ecosystem of over 100+ BigData companies with proven products and quick ROI in shortest possible time, publish Big Data packaged product, services news and BigData customer successes. - priyankj
7 Nettechnocrats
8
IBM
IBM's platform for big data gives organizations a solution that is designed specifically with the needs of the enterprise in mind.
BM solves this challenge with a zone architecture optimized for big data. The next generation architecture for big data and analytics delivers new business insights while significantly reducing storage and maintenance costs. - priyankj
9
Platfora
Built on Hadoop, Spark and native cloud APIs, Platfora's underlying technology helps it fit in just about anywhere "including your existing analytics ecosystem, hardware and BI tools. The result: work the way you want, not the other way round. - priyankj
10
Atscale
With AtScale, users can query data as soon it lands in their Hadoop cluster, without any data movement and from any BI tool - priyankj
The Contenders
11
Pentaho
Within a single platform, our solution provides big data tools to extract, prepare and blend your data, plus the visualizations and analytics that will change the way you run your business. From Hadoop and NoSQL to analytic databases, Pentaho allows you to turn big data into big insights. - priyankj
Pentaho Analytics : GrayMatter's Pentaho Big Data Analytics helps extract and prepare data for visualizations with Pentaho's comprehensive big data analytics tools and solutions that will change the way you run business. - pentahograymatter
12
Splunk
Machine data is one of the fastest growing and complex areas of big data. It's also one of the most valuable, containing a definitive record of transactions, customer behavior, sensor readings, machine behavior, security threats, fraudulent activity and more. Splunk software can help you unlock the hidden value of all your machine-generated data. - priyankj
13
Hi-Tech BPO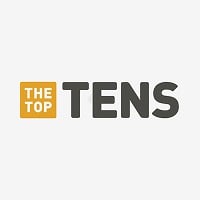 Hitech BPO is an award winning, ISO certified company, delivering business process outsourcing solutions since 1992, recognized by Dun & Bradstreet as a top BPO Company for four years in a row.
BAdd New Item