Top 10 Big Guys In Sports
1
Shaquille O'Neal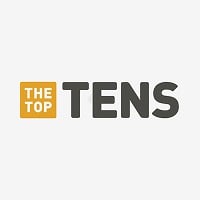 Shaquille Rashaun O'Neal, nicknamed Shaq, is a retired American professional basketball player who is currently an analyst on the television program Inside the NBA. He is known for his fun, friendly personality, and is one of the most beloved athletes of all time.
2
Wilt Chamberlain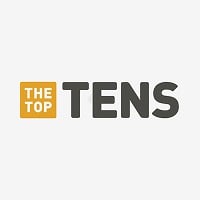 Wilton Norman "Wilt" Chamberlain was an American basketball player . He was born on August 21, 1936 in Philadelphia and died on October 12, 1999 in Los Angeles due to heart failure . ...read more.
3
Akebono Taro
Akebono Tara (born Chadwick Haheo Rowan) is an American-born Japanese professional wrestler and former sumo wrestler from Waimānalo, Hawaii. After two consecutive yusho or tournament championships in November 1992 and January 1993 he made history by becoming the first non-Japanese-born wrestler ever to reach yokozuna, the highest rank in sumo.
His height is 6 ft 8 in (2.03 m) and weight 514 lbs (233 kgr).
4 Randy Johnson
5 B. J. Raji
6
CC Sabathia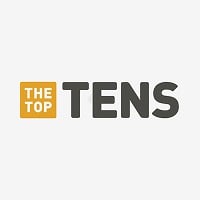 Carsten Charles Sabathia Jr. is an American professional baseball pitcher for the New York Yankees of Major League Baseball.
7
Kareem Abdul-Jabbar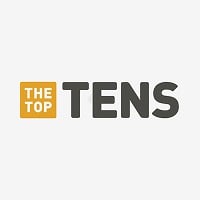 Kareem Abdul-Jabbar is an American retired professional basketball player who played 20 seasons in the National Basketball Association for the Milwaukee Bucks and Los Angeles Lakers.
8
Zdeno Chara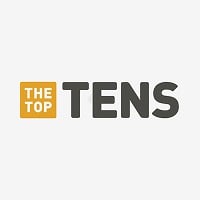 Zdeno Chára (born 18 March 1977) is a Slovak professional ice hockey defenseman who serves as captain of the Boston Bruins of the National Hockey League (NHL). He won the James Norris Memorial Trophy while playing for the Bruins in the 2008–09 season. Standing at 6 feet 9 inches (2.06 m) tall, Chára ...read more.
9
Yao Ming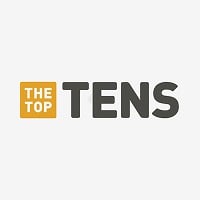 Yao Ming is a Chinese basketball executive and retired professional basketball player who played for the Shanghai Sharks of the Chinese Basketball Association and the Houston Rockets of the National Basketball Association.
10
Vladimir Tkachenko
He is taller (2.23m) and heavier (135-150 kgrs) than O'Neal.
The Contenders
11 William Perry
12
Gheorghe Mureșan
The Romanian basketball center has a height of 7 ft 7 in (2.31 m) and a weight of 325 lb (147 kgr). He is tied for tallest player ever to have played in the NBA (tied with Manute Bol).
13
Giant Haystacks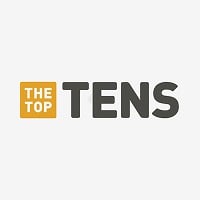 Martin Austin Ruane was an English professional wrestler. Best known by the ring name Giant Haystacks he was one of the best-known wrestlers on the British wrestling scene in the 1970s and 1980s. He also worked in both Canada and the United States under the name " Loch Ness Monster " or simply " Loch Ness ".
During his career, he held the European Heavyweight Championship and British Heavyweight Championship in the UK, and won the Stampede International Tag Team Championship twice in Canada, with the Dynamite Kid and Bret Hart.
Ruane was known for his massive physical size, billed as standing 6 ft 11 in (2.11 m) tall and weighing from 434 lb (196 kg) at the beginning of his career to 672 lb (304 kg) by the end of it; at his heaviest, he weighed 699 lb (317 kg).
14
Kenny George
Kenneth George Jr. is an American retired basketball player. Somewhere between 7 ft 7 in (2.31 m) and 7 ft 9 in (2.36 m), he was the tallest basketball player in the United States during the two years he played for his college team, the University of North Carolina at Asheville Bulldogs, and may have been the tallest player in the history of college basketball.
His listed weight is 370 pounds (168 kgr).
15
Nikolai Valuev
Standing at 7.0 ft (2.13 m) and weighting 328 pounds (149 kgr), the Russian athlete is best known for being the tallest and heaviest world champion in boxing history. He held the WBA heavyweight title twice between 2005 and 2009.
16
Uvais Akhtaev
The first Soviet basketball giant was Chechen in origin and stood at 7 ft 7 1⁄2 in - 7 ft 9 in (2.33-2.36 m) and weighted approximately 400-420 lb (180-190 kgr).
Uvais started playing in Almaty, Kazakhstan since 1947. He attracted a lot of people in basketball games. Although Akhtaev was one of the most prominent basketball players of the 1950s, he was twice chosen for the USSR National Olympic team (1952,1956) but never played as he was asked to change his last name and he refused.
17
John Tenta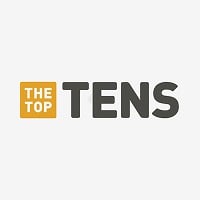 John Anthony Tenta Jr. was a Canadian professional wrestler and sumōtori best known for his work in the World Wrestling Federation as Earthquake. He was a high profile star of the WWF.
He stood at 6 ft 7 in (2.01m) weighting 468 lb (212 kg).
18
Nelson Frazier Jr.
Nelson Frazier Jr. was an American professional wrestler, best known for his appearances with the World Wrestling Federation/World Wrestling Entertainment (WWF/WWE) in the 1990s and 2000s under the ring names Mabel, Viscera, and Big Daddy V. A former WWF World Tag Team Champion and WWF Hardcore Champion, he won the 1995 King of the Ring tournament and wrestled in the main event of that year's SummerSlam.
He was built as 6 ft 8 in (2.03m) tall and weighting 586 lb (266 kg).
19
Big Show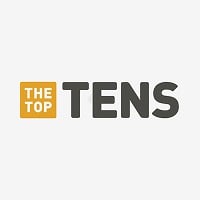 Paul Randall Wight, Jr. is an American professional wrestler and actor, better known by his ring name Big Show.
Paul Donald Wight II is an American professional wrestler and actor currently signed to WWE, where he performs on the SmackDown brand under the ring name Big Show.
He is a seven-time world champion, having held the WCW World Heavyweight Championship twice, the WWF/WWE Championship twice, WWE's World Heavyweight Championship twice and the ECW World Heavyweight Championship once (he is the only man to have held all four of those particular titles).
He's built as 7.0 ft tall (2.13 m) and a weight of 383 lb (174 kg) - at least.
20
Jorge González
Jorge González was an Argentine basketball player and professional wrestler, better known for his appearances in World Championship Wrestling under the ring name El Gigante between 1989 and 1992 and in the World Wrestling Federation under the ring name Giant González in 1993. As a basketball player he was along with Hernán Montenegro, the first Argentine players drafted in the NBA.
His height was 7 ft 7 1⁄4 (2.32 m) and his weight 460 lbs (209 kg)
21
Gogea Mitu
Gogea Mitu, born Dumitru Ștefanescu (1909-1936) was a Romanian professional boxer. Mitu is listed by the Guinness Book of World Records as the tallest professional boxer.
His height was 7 ft 5 in (2.26 m) and weight 330 lb (150 kg).
22 Mark Eaton
23
Slavko Vranes
7'6 feet, 300 lbs.
24
Arvydas Sabonis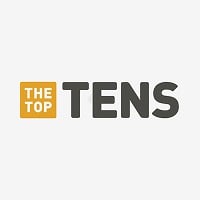 25
Lasha Talakhadze
The official strongest man in the world is 6 ft 5 1⁄2 in tall and weights 365 - 375 pounds. Not only big but ultra strong.
26
Alexander Sizonenko
Sizonenko played professionally for Spartak Leningrad (1976-1978) and for Stroitel Kuybyshev (1979-1986). Sizonenko was also a member of the Soviet national team and appeared on its behalf for 12 games. He was measured by Guinness World Records at 2.39 m (7 ft 10 in) and named the world's tallest man in 1991. Sizonenko was said to have grown since this measurement was taken, although age reduced his standing height considerably.
27
Sim Bhullar
Gursimran "Sim" Bhullar is a Canadian professional basketball player currently playing in the Chinese National Basketball League (NBL). He played college basketball for New Mexico State University and is the first player of Indian descent to play in the NBA. At 7'5", he also became the tied sixth-tallest player in NBA history.
His weight is 360 lb (160 kg).
28
Giant Silva
Paulo César da Silva is a Brazilian former national basketball player for the Brazilian national team and later mixed martial artist and professional wrestler, better known by his ring name Giant Silva. Known for his great height, in 2014 he was described as the sixth tallest professional wrestler in history.
His height is 7 ft 2 in (2.18 m) and his weight 386 lb (175 kg).
29
John Krahn
The youngest of the list (born 1998) is an American football player currently (2019) playing with Portland State University.
He stands nearly 7 ft (2.13 m) and weight over 400 lb (180 kgr).
BAdd New Item