Best Big Time Rush Characters
Find out which Big Time Rush character is the fan favourite!
The Top Ten
1
James Diamond
I love james a lot he's really cute and hot
Hi james me rachel new fun big time rush

Love james rachel
Hi james diamond me rachel I love him

Love rachel
James merry me rachel thomas
2
Logan Mitchell
I am logan lol
I am like in love with Logan. He is just too cute. The hair, the eyes, those dimples... - BTRluver
cutie!
I am totally in love with Logan Mitchell I like his brown eyes, those cute dimples, and his perfectly good smile. I liked his hair and he still looked good in seasos 3 I love you Logan
3
Kendall Knight
Kendall is awesome and he is the leader of the band
Kendall is amazing. Here was always my favorite in Big Time Rush. He is so cute and happy all the time.
He's the prettiest, has the best eyebrows, and the best smile so
Kendall is so sweet
4
Carlos Garcia
He does bobby on the loud house
Carlos is awesome! He's sweet, funny and really forgiving! He also is really cool, and I love his helmet almost as much as he does!
Hi carlos garcia me rachel new fun big time rush

Love carlos
He is just so hilarious!
5
Gustavo Rocqué
the best
He's my favorite.
Hi gustavo rocque me rachel new fun

Love gustavo
He is God.
6
Katie Knight
Katie was always been my fave, because people are saying that I look like her a lot
Hi katie knight me rachel new fun

Love katie
Hi keatie knight me rachel new fun

Love keatie
7 Arthur Griffin
8 Mr. Bitters
9
Jo Taylor
Hi jo taylor go way boy kedall my mom

Love jo
Jo's amazing
10
Kelly Wainwright
She's so funny and sarcastic and cynic sometimes I love her
The Contenders
11
Budda Bob
So funny with the plunger
12
Lucy Stone
Her and her whole style is so cool!
13
Camille Roberts
I like her because she is played by Erin Sanders (Quinn from Zoey 101)
Hi camille roberts go way my boyfiennd
14
Freight Train
Every time this man appears on my screen I become half chubbed instantly, Why tf is this man not at least top 10
15 Jett Stetson
16
Patchy The Pirate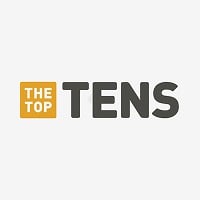 Patchy the Pirate is a fictional character who is a pirate appearing in many SpongeBob SquarePants specials and major events, as the "host" of these. He is the president of the SpongeBob SquarePants Fan Club and is portrayed by SpongeBob's voice actor, Tom Kenny. He resides in a small home in Encino, ...read more.
17 Blonde Jennifer
18 Mr. Masterpiece
19 Jennifer 2
20 Jennifer 3
21 Wayne Wayne
22 Heather Fox
23 Beau
24 Guitar Dude
25 Jennifer Knight
26
Rebecca
Love the leather jacket
BAdd New Item