Biggest Cheaters in Sports
The Top Ten
1
Michael Schumacher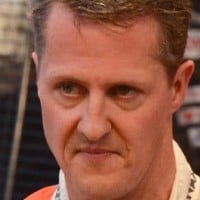 Schumacher did what he had to do, F1 is not for Sisi's. He worked tirelessly had the best skills. He proved this when he was a last minute replacement in his first ever F1 qualifying unfortunately in the race his car broke down. He left his championship winning team after being crowned F1 champion to go to Ferrari a team at the time well down even the mid field. With his team a few years later he was back to winning ways. The others were simply not at the same level even at their peak in career...not then not even now.
Michael Schumacher has been regularly spam voted for at least 2-3 years. A user got him to #1.
He even cheated all of his teammates out of more than 30 wins
Perfect driver of the world
2 Tonya Harding
3
Diego Maradona

Diego Armando Maradona is a retired Argentine professional footballer. He is known for "The Goal of the Century" and the "Hand of God" goal.
4
Pete Rose

5
Ben Johnson

6
Lance Armstrong

Lance Edward Armstrong is a former American professional road racing cyclist. At age 16, Armstrong began competing as a triathlete and was a national sprint-course triathlon champion in 1989 and 1990.
Systematic cheater, planned it and carried it out while playing the cancer card
7 Fred Lorz
8
Bill Belichick

William Stephen Belichick is an American football coach and the long-time head coach of the New England Patriots of the National Football League.
Everyone puts the cheating blame on brady, when it isn't him. Brady may do little things to cheat, but Belichick is the mastermind behind all the cheating
wort coach ever
9 Rosie Ruiz
10
Mike Tyson

Michael Gerard Tyson (born June 30, 1966) is an American former professional boxer who competed from 1985 to 2005. He reigned as the undisputed world heavyweight champion and holds the record as the youngest boxer to win a heavyweight title at 20 years, four months and 22 days old.
THE ONE TIME THAT CHEATED WAS WHEN HE BIT OF THAT BOXERS EAR COUGH COUGH SNEEZE
The Contenders
11 Dong Fangxiao
12
Sammy Sosa

13
Barry Bonds

Barry Lamar Bonds is an American former professional baseball left fielder who played 22 seasons in Major League Baseball with the Pittsburgh Pirates and San Francisco Giants.
he took drugs after drugs.after he got banned for 50 games he was still taking them
14
Nick Saban
I hear rumors about the cars his players drive.
15
Carl Lewis

Frederick Carlton "Carl" Lewis is an American former track and field athlete who won nine Olympic gold medals, one Olympic silver medal, and 10 World Championships medals, including eight gold. His career spanned from 1979 to 1996, when he last won an Olympic event.
16
Alex Rodriguez

Alexander Emmanuel Rodriguez, nicknamed "A-Rod", is an American former professional baseball shortstop and third baseman. He played 22 seasons in Major League Baseball for the Seattle Mariners, Texas Rangers, and New York Yankees.
17
Tom Brady

Thomas Edward Patrick Brady, Jr., is an American football quarterback for the Tampa Bay Buccaneers of the National Football League. Brady is known for being the only quarterback in history to win 6 Super Bowls, and is often considered one of the best quarterbacks of all time. Brady is also frequently ...read more.
He plays for the UNC of the NFL, the Patriots can do whatever they want and never truly get penalized. Because of him, the league invented the tuck rule which robbed the Raiders of a Super Bowl. Also, because of him nobody can touch a quarterback anymore. It's that pretty boy/GQ mess that has ruined the game.
Tom Brady has deflated balls.
*cough deflatagate *cough
THAT BITCH DOESN'T DESERVE TO BE IN THE DAMN SUPER BOWL!
18 Boris Onischenko
19 Marion Jones
20 Tim Donaghy
21 Sylvester Carmouche
22 Danny Almonte
23
Brett Hull

24 Mark McGwire
25
Roy Williams
He does his best "Gee Golly" act towards the media but away from the cameras, he is laughing all the way to the bank! There is no way he didn't know about his athletes taking that fake class at UNC. It went on for the first 8 years of his tenure. Heck, there were like 9 players on his 2005 team alone. He only has upwards of 13 scholarship players per year and three assistant coaches to help him oversee things, but nobody conveniently sees a thing! Then they dragged the case out with the NCAA for 6 or so years, getting away on a technical loophole. It's kind of funny that all the regular students that took that class couldn't transfer to a graduate school but he can keep his titles. Roy is the biggest fraud in the game! Anytime a sports announcer praises him, I puke.
Just like Brady, you he cheated but nobody really wants to prove it!
PSearch List