Top 10 Biggest Indianapolis Colts Draft Busts
htoutlaws2012
Awe, the Jim Irsay Colts sure have a strange history of success, and a bit stubborn tone. These infamous blunders go without saying.
The Top Ten
1
Art Schlichter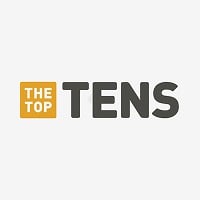 Art Schlichter went 0-6 as a starter. Jim McMahon, who had a decent career and won a couple Super Bowls, was the next player drafted. - thomwim
This is by far the worst Colts quarterback by far Art from Ohio state the number 1 overall pick in 1982 worse than Jeff George worse then trading away John Elway. His stats are absolutely horrendous in his three year tenure of 1,006 yards a ratio of 3 touchdowns, and 11 interceptions, and a Quarterback rating of a 42.6 the second worst only to Ryan Leaf. Once he stepped off the field he continued his gambling addiction thus sentenced 10 years in a federal prison for stealing thousands of dollars and is set to be released in the fall of 2020. - htoutlaws2012
2
Trev Alberts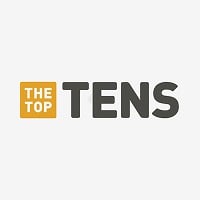 Like Emtman, and Coryatt the trio combined were defensive players that just weren't nearly what they should of been when it came to trading in for the dark blue, and white cleats.
''Unfortunately for them, Alberts' college game did not translate to the NFL. Along with a failed transition, injuries derailed the prolific linebacker, as he was never able to become the star everyone had hoped for. During his rookie season, Alberts played in only five games, starting none of them. He did, however, register five tackles, two of those being sacks.
He became healthier before the 1995 season, and played in fifteen games, but only making 25 tackles and two sacks. Injuries sidelined him again in his third season while playing in just nine games. Alberts played only three seasons for the Colts before retiring after the 1996 season.'' To me he is a pretty notable bust not only for how bad the decision was, but Mel Kiper literally pointed out to the audience how distasted he was by Tobin not ...more - htoutlaws2012
3
Steve Emtman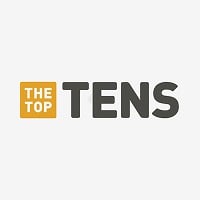 I feel like it could been far worse for the Colts if they ended up with any other bust not named Troy Vincent being the best player that draft. ''A star out of Washington, the Colts used the first overall pick on defensive end Steve Emtman. However, injuries would haunt Emtman and he would not live up to expectations. In his first three seasons, Emtman ended each of his first three seasons on injured reserve. Nine games into his rookie season, the defensive end blew out his left knee. During his second season, Emtman tore the patellar tendon in his right knee, an injury that no player had previously returned from. 1994, Emtman's second season, also ended badly.'' He had problems staying healthy on the field thus a really notably bad pick in the History of the Bill Tobin era. - htoutlaws2012
4
Quentin Coryatt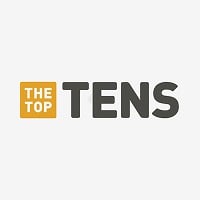 ''A linebacker, Coryatt was thought to be one of the next great players in the league. Although he did have a somewhat decent career, it wasn't worthy of a second-overall selection. He played six seasons with the Colts and did fairly well in all six of those seasons. He was placed on injured reserve for the 1998 season and was released after the season was over. He spent the 1999 season with the Dallas Cowboys and retired once the season came to a close.'' Coryatt is a name that is always near a list of all time busts, but not highly since the guys who were there are pretty so so at best. Yes his a terrible Linebacker, and yet that draft class was pretty weak all around a lot of bust picks, and this was there second selection to the more common bust choice. - htoutlaws2012
5
Anthony Gonzalez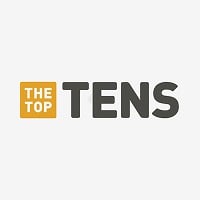 ''The Colts drafted Gonzalez in the first round of the 2007 NFL Draft, and his career with the team ended shortly thereafter. His career can be defined by injuries, as he never had a serious impact on offense. Gonzalez totaled 99 receptions and 1,307 yards in four seasons with the Colts before being released in 2012. With only five receptions in his last three seasons, it's fair to expect more from a first-round pick.'' He was suppose to compliment Reggie Wayne once Marvin Harrison was either retired or was about done in his career. Gonzalez was just not the type of first round receiver they hoped for. - htoutlaws2012
6
Anthony Castonzo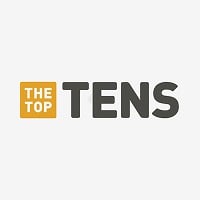 Back to back Anthony's on the list that were pretty terrible this guy though fell in the 20's in 2011. For offensive lineman this seemed to make sense he had the total package on paper, but he managed to play majority of his games given season he managed to hang on there for awhile, but during that draft he was suppose to fall near the top 10 to 15 range instead he falls to 22 pretty big fall for an offensive tackle next to Laremy Tunsil. In that aspect he was a massive disappointment since the Colts are still terrible on the offensive line thus why Andrew Luck has a bad shoulder who knows when he may take the field ever again. - htoutlaws2012
7
Jeff George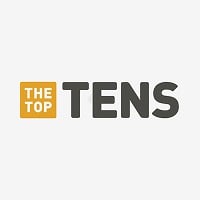 Hey you wanna know why I completely don't like Sam Bradford's playing ability here is the original quarterback who could never get to the playoffs when given a chance. towards the end of his career he got his chance finally, but that was when he was in his 30's.


''The Colts traded to get George with the first-overall pick in the 1990 NFL Draft. Following the draft, the Colts went on to reward George with the then-richest rookie contract in NFL history. Somehow, George just couldn't seem to integrate into the Colts' system. Yes, the Colts were a horrible team in the early 1990s and George was a big reason for that. He seemed to have trouble running and remembering plays and one can say that he intentionally didn't play well because he hated being there. Who knows? All I know now is that he was a horrible pick and unfortunately, the Colts were the main team that wanted to take a shot on him. In his career with the Colts, he started 49 games and managed to have a horrendous ...more - htoutlaws2012
8
Phillip Dorsett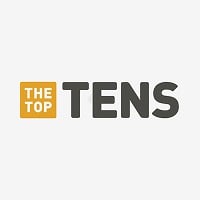 Let's see here, a Wide Receiver they clearly had no need in, and worst of all missed an opportunity to upgrade on defense with still on the board like Landon Collins who would of been a solid pick to have and with Hooker they could been a pretty good way to rebuild that secondary a little bit better than how bad it is overall. Meanwhile Dorsett gets traded to the Patriots which I wouldn't be surprised if he gets bounced after next season since New England has a lot of different weapons for Tom Brady thus he may fall into obscurity, but not to Indy fans. - htoutlaws2012
9
Bjoern Werner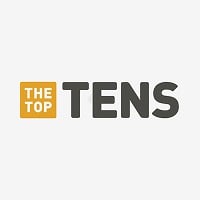 A German born defensive player that was suppose to be a combination of both Robert Mathis, and Dwight Freeney which he is neither of those, and thus a recent bust that seems to be a trendy name of all time Indy busts. I'm petrified that Mortiz Wagner is gonna be almost the equivalent to that in NBA form. - htoutlaws2012
10
John Elway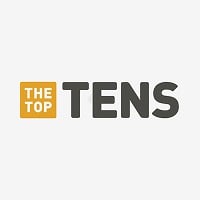 John Albert Elway Jr. is a former American football quarterback and current executive vice president of football operations and general manager of the Denver Broncos of the National Football League.
Elway refused to play in Baltimore, so they traded his rights away to the Broncos. A year or two later, the Colts earned a one-way ticket to Indianapolis. - thomwim
Yes John Elway of his career was drafted to a team he refused to play for. You could argue for this to be in the top 3 from a Colts fan perspective, but can you possibly flip 1 and 10 honestly since I have a strong contender worthy of that spot. For Elway this one moment he wished not for the fans, but for his own sake in his NFL career. Sure the move hurt, but they had to live with it. - htoutlaws2012
This reminds me of how Eli Manning refused to play for the Chargers, so the Giants traded Philip Rivers for him. I understand why quarterbacks refuse to play for a certain team, but at the same time, it's just plain stupid. - PackFan2005
BAdd New Item
Related Lists

Biggest NBA Draft Busts
Biggest Draft Busts of the 2010 NHL Entry Draft

Most Likely Future Busts in the 2018 NFL Draft

Top 10 Tampa Bay Buccaneers All Time Draft Busts
List Stats
10 listings
1 year, 173 days old

Top Remixes

1. Art Schlichter
2. Trev Alberts
3. Steve Emtman
htoutlaws2012
Error Reporting
See a factual error in these listings? Report it
here
.