Biggest Jerk Athletes
The Contenders: Page 3
41
Aaron Rodgers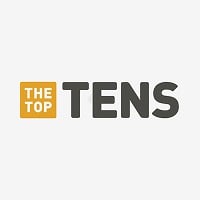 Aaron Charles Rodgers is an American football quarterback for the Green Bay Packers of the National Football League.
Did you hear his whining after he lost to the Bills?! Total Denial--no credit given to the Bills. Blamed it on Bill getting away with defensive physicality "They slowed us down a LITTLE" -- "They was no pass rush"---was he there for his last play? And in an interview before the game when he was informed of the fact that the Packers have never won in Buffalo---his response was :
"I'm not concerned about it... It'll be great to be a part of the first win in Buffalo, I guess," Rodgers said, according to Tyler Dunne of the Milwaukee Journal-Sentinel.
He disowned his family because fame got to his head. They mailed him Christmas gifts trying to be nice. He just mailed them back..
Cocky, arrogant and probably washed up. He's like a super nova who shines brightly and then fizzles out.
He's an ass, ask his family and friends.
V 3 Comments
42
Cristiano Ronaldo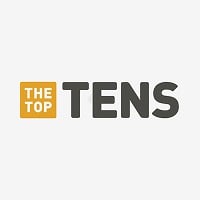 Cristiano Ronaldo dos Santos Aveiro, GOIH is a Portuguese professional footballer who plays for Spanish club Real Madrid and the Portugal national team.
He is an insult to football. Second best player in the world still chooses to dive and play acting over his skills! What our next generation kids gonna learn from him is how to die, cry and win penalties. - zemsblue01432727
He refused to sign a autograph to a 10 year old little girl even though she was from Portugal only because she was wearing a Barcelona Jersey of Messi. How sad and pathetic is that! He broked that little girl's heart. She cried after that and her father later told she was there to support and cheer him, her favourite player and was eagerly waiting for him. The Jersey was a sovieneour from their last visit to Barcelona. On the other hand Leo Messi happily signed a autograph in a Real Madrid Jersey of Ronaldo
Who cares and who watches soccer in the U.S.? Amazing how boring soccer truly is...hours of play for a 0 - 0 tie with mysterious time extensions the refs hand out once time thankfully expires. Lawn Fairies...all of them...
V 4 Comments
43
Tonya Harding
Another irrelevant "athlete" from a "sport" no one watches. She and Nancy Kerrigan were both nothing more than white-trash drama queens that know how to skate...
V 3 Comments
44
Jim Harbaugh
Poor Loser, Poor Sport, one of the biggest babies in all of sports. Made his family look bad.
To the guy that said he didn't sign his autograph in 1985, he wasn't even on the team. He was drafted in 1989.
Total Douche, nothing more to say
Harbaw has no personal integrity. I so hope he fails at Michigan and is booted out. asap.
V 1 Comment
45
Luis Suarez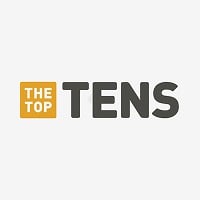 Luis Alberto Suárez Díaz is a Uruguayan professional footballer who plays for Spanish club Barcelona and the Uruguay national team as a striker.
Video is clear of him biting opponents no less than three times. If a six year old did this, they would be banned from their league. That he is a great player and has the skills, yet chooses to be a goon makes him a true jerk.
He BITES people, guys. seriously.

That's not football.
46
Zlatan Ibrahimović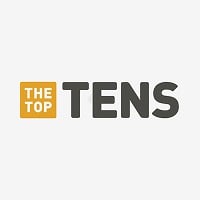 Zlatan Ibrahimović is a Swedish professional footballer who plays for an English club Manchester United and the Sweden national team for which he is captain.
Only people, who doesnot understand that footbal is played by at team, would vote for him. He is nothing comparred to all the good individuals, who also is at part of a good team!
V 1 Comment
47
Tom Watson
Saw him at the Big Cedar Legends of Golf in Branson, MO. Every player but Watson signed dozens of items for fans. Nicklaus, Player, and Trevino signed like it was going out of style. I've always been a huge fan of Tom's, but he could learn a lot about fan relations from the legends that came before him. Watson signed maybe 3 things. He just grinned and said "not now, guys". He didn't want to get within 10' of the ropes around the range and putting green. Some people said they heard he would only sign after his rounds, but others said they had waited after his round was over each day and he never signed anything.
Only thing he did worthwhile in his life was hit a little golf ball around and now he likes to look down on everyone else who isn't in his income bracket. A childhood hero turned into a goat..
I know a guy who was standing next to Watson at an airport's luggage carousel.

My friend is 100% positive it was him. My friend says he smiled and said,

"Hi Tom! ". He said Watson just glared at him and didn't say a word!
Snob of the first order!
V 2 Comments
48
Charles Barkley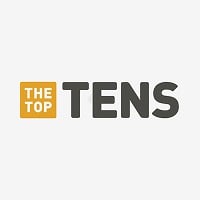 Charles Wade Barkley is an American retired professional basketball player and current analyst on the television program Inside the NBA.
This loser is among other things a real racist! Sissy pinked out white people are scared to call him out they treat him like he's some kind of genius when he obviously is a total ignorant backwards hick!
V 2 Comments
49
Jimmy Connors
I saw him play in a tournament when he was young and he screamed at his mom to get him a F###ing drink. He hasn't changed at all. I saw him this morning talking about his biography and that he disclosed very personal informatin about Chris Evert regarding their relationship which I believe ended over 40 years ago. He needs to get over himself & at least pretend to have some class.
His wife was just another Playboy bimbo that posed naked before the Internet demanded sex tapes to be famous for being nothing more than trashy...
V 1 Comment
50
Ricky Hatton
Was a hero of mine growing up but wouldn't give me a second of his time to take a picture and then laughed to his friends about it hugely dissapointing
V 1 Comment
51 David Wells
52
Philip Rivers
Philip doesn't get the respect that he well deserves. If he played in a large media market he would be a household name. Look up his stats and you decide. He is a great player, an overall good guy.
Love him! Good Christian and FAMILY GUY! I have nothing but respect for him and he loves his game of football. Love to see him smile and have fun and obviously he loves kids.
Awesome human being. Stop hating
53
Bo Jackson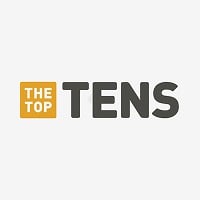 I was in third grade, snubbed me for an autograph, asked where I was the three hours he was signing autographs, like I made my own schedule in third grade. Then again, at 27, wearing an auburn bow tie nonetheless, tonight leaving a fundraiser, asked him to just shake my hand, he literally shushed me, finger on mouth and kept walking.
Just saw him at a golf tournament, he refused to take pictures let alone sign anything. Complained the whole time. And even made a small boy, who was one of the children being helped by the charity cry.
Was in a bad mood at a signing in Roosevelt Field Mall and even yelled at the crowd about how they should approach the table. He couldn't be bothered to speak or even look up as he signed. Such a let down.
When you refuse request from kids then that speaks a lot how you respect children. What a dick
V 7 Comments
54
Kurt Angle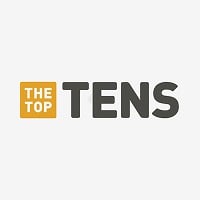 Who is this guy? At least he put the potato on the ride side of his Speedo!
V 1 Comment
55
Jay Cutler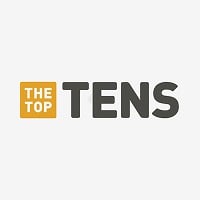 Jay Christopher Cutler is a retired American football quarterback that of the National Football League. Cutler played 11 seasons in the NFL (2006-2016). During his announcement that Cutler declared retirement, he announced plans to be a television sportscaster for the FOX Network.
When he was in grade school, he was the guy that sat in the back of the room, picked his buggers and ate them. Guys a self absorbed prick.
Player with TERRIBLE Attitude on the field and off. Thought he would he would be higher...
He was at his young nephew's soccer game and he wouldn't give 2 5 year old boys his autograph.
Self disrespect to him, his team and fans
V 2 Comments
56
John McEnroe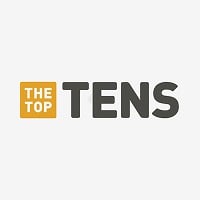 May have ranted at refs but was he ever wrong? You cannot be serious! Mos definitely the bad boy of the racquet but oh so entertaining!
might be a jerk on the court, but al least he was humorous to watch
Singled-handedly responsible for making me come to hate tennis -- any "sport" that avoids severe sanctions on that behavior is useless
57
Pete Weber
I swear he acts high or drunk attacking fans for moving. Really? For moving? Plainly said he is not his father who was a true champ and a class act at all times an ambassador of the game.
Has always been a total jerk cocky and full of himself and his little gestures after making a strike what an idiot
What a "crybaby" - any excuse for losing!
Hang it up Pete - your a has been!
V 1 Comment
58
Jenson Button
There must be another Jenson Button other than the McLaren F1 Driver... - RedBullShat
59
Michael Irvin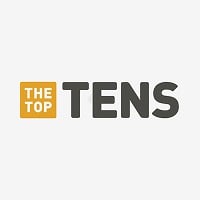 Seriously? You had the nerve to walk up and ask Michael Irvin to pay for your meal? Incredible. Seems to me, you're the A-Hole in this situation. Or just incredibly stupid!
Should be higher on the list. What a complete D-bag. How did he ever get on T.V.? What language is he speaking?
Saw him one time at McDonalds in Hebo, Or. I went up to him and asked for an autograph for my 10 year son and also to see if he would pay for our meal seeing how were poor and what not but rudely declined using profanity and such.
60 Roger Clemens
PSearch List
Recommended Lists
Related Lists

Greatest Athletes of All Time

Top Ten Most Overrated Athletes
Biggest Football Supporters In Indonesia

Biggest Badasses In Anime
List Stats
3,000 votes
120 listings
11 years, 320 days old

Top Remixes (10)

1. Lance Armstrong
2. Pedro Martinez
3. Bill Romanowski
twilliams

1. Ryan Leaf
2. Sean Avery
3. Lance Armstrong
jareddike

1. Tiger Woods
2. LeBron James
3. Kobe Bryant
seekingintegrity
View All 10
Posts
Error Reporting
See a factual error in these listings? Report it
here
.