Biggest Jerks In Pro Wrestling
BR1995
The Top Ten
1
Triple H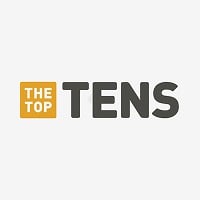 Paul Michael Levesque, better known by his ring name Triple H, is an American semi-retired professional wrestler, corporate executive, and actor.
While he has buried new talent in the past and has had some issues with treating people the right way, HHH has come a long way. Maybe this is because he married the boss' daughter and no longer has to worry about losing his spot, or maybe having kids made him a better man. Either way, HHH is a better person now. However, his past behavior does stand out and he will have to live with what he did.
Everyone politics. It's part of wrestling. It's not like Triple H hasn't been held down before himself, remember Summerslam 99? When Austin didn't want to drop the belt to him so he gave it to Foley?
All I have to say is look at the promos for his match with Booker T! Awful stuff to make you vomit!
He buried Kane's popularity and career.
V 3 Comments
2
New Jack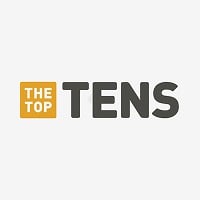 Jerome Young is an American semi-retired professional wrestler, better known by his stage name New Jack in ECW.
Guy cuts people in the ring without their permission.
New Jack actually stabbed a guy 13 times in a match and got jail time. Enough said.
By far the biggest moron I wrestling history. He once beat an old man - real tough guy and was engaged in many fights with other westlers because of his idiotic behaviour. - BR1995
No its not all staged you are wrong he really beat up 70 years old gypsy joe
To Vince McMahon, NEVER EVER let this dufe in the WWE EVER
V 3 Comments
3
Hulk Hogan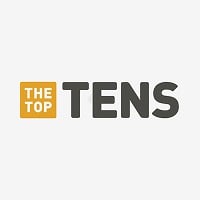 Terry Gene Bollea, better known by his ring name Hulk Hogan, is an American professional wrestler, actor, television personality, entrepreneur and rock bassist.
Hulk Hogan has long had the biggest ego in all of wrestling. This is a man who never learned to wrestle but somehow always managed to headline every show.
He is heavily hated by todays IWC and many wrestlers of his time. - BR1995
Has the biggest ego in the history of wrestling.
He's Weird
V 3 Comments
4
Kevin Nash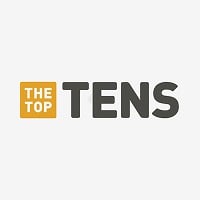 Kevin Scott Nash is an American professional wrestler and actor, currently signed to WWE under their legends program.
Chokeslammed his own kid even though (the kid) shouldn't of started it. And claimed wrestling died when Benoit and Guerrero were champions
Nash was once relevant. Then he became a complete wanker. This is another man with a huge ego and a short fuse.
Nash was a great talent and then he let the business go to his head. When he returned to WCW in the early 90s (invasion angle) he quickly became an issue. His legendary drunken behavior left more than one person, most notably Paul "Big Show" Wight, injured. This behavior caused his finisher to be banned. The final straw happened when he was allowed to book matches. Between Bischoff's greed and complete mismanagement, and the general drunkenness of the nWo members at almost every show, Nash had a big hand in WCW falling.

Now... Nash is nothing more than a bitter has-been who has so many injuries he cannot do much in the ring.
5
AJ Lee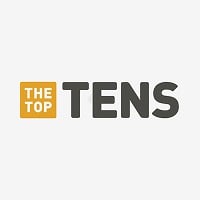 April Jeanette "AJ" Brooks, better known by her ring name AJ Lee, is an American retired professional wrestler.
Why do people get annoyed about AJ Lee haters their right she is very rude in real life
If I had to I would kill AJ Lee she is so evil and poor Kony she is the biggest jerk and probably the most evil person of all time above Adolf Hitler Osama Bin Laden and Satan. AJ Lee has nearly killed 6.6 million people and she will make an attempt to kill Donald Trump in January 2017. She is so evil how is she not number 1.
The most evil person of all time and Joseph Kony is just 1 of over 6.5 million people and she is still not in jail.
hi
V 2 Comments
6
John Cena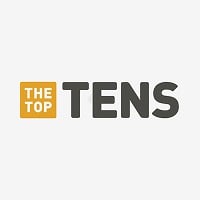 John Felix Anthony Cena Jr. (/ˈsiːnə/; born April 23, 1977) is an American professional wrestler, rapper, actor, and reality television show host signed to WWE, where he is assigned to the SmackDown brand. ...read more.
Met cena backstage while I was working smackdown. He was rude and looked like he had the devil in his eyes. Not a real fans man.
Stop burying the young talent - htoutlaws2012
Everyone hates em its time for him to move on to somebody else take the face of the WWE
John Cena is a douche! Glad AJ Style beats his a** every time he's in the ring!
V 6 Comments
7
Chris Benoit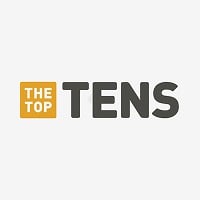 Christopher Michael "Chris" Benoit was a Canadian professional wrestler. During his 22-year career, he worked for numerous promotions including the WWE, WCW and ECW. Benoit is often cited as one of the greatest professional wrestlers of all time.
Two words: Serial killer.
8
Brock Lesnar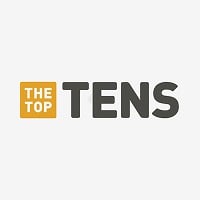 Brock Edward Lesnar is an American professional wrestler and former amateur wrestler, professional American football player, and mixed martial artist who is currently signed to WWE.
Lesnar is a complete ass. He has no mic skills whatsoever. Lesnar has twice been caught doping in MMA. He is a no-talent hack who should never have been brought back to the WWE. Mr. Lesnar needs to be released.
Yeah Lesnar is such a jerk. He rarely shows up in the ring but WWE keeps on worshipping his ass. Let Reigns or Ryback be the new Beast and kick him out of the ring!
I will give him credit for being honest, Lesnar himself admits that he's a jerk, he says he ignores fans and only communicates with people he's directly working with, in addition, he is a complete homophobe
No,he is the best WWE superstar ever.
V 2 Comments
9
Batista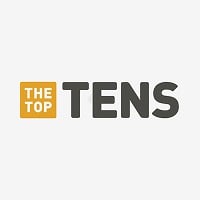 David Michael "Dave" Bautista Jr. is an American actor and former professional mixed martial artist and professional wrestler.
Greedy chump who thinks he is the greatest guy in the planet. calls himself a "real man" but has a belly button tattoo and skinny jeans and he is always on triple h's nut
Sucked up to Triple H, he's arrogant and full of himself which is why he ended up on the other side of a beating by Booker T. - BR1995
10
Abdullah the Butcher
Bladed himself and other wrestlers although he had some kind of disease that can be transmitted by blood and he knew that. - BR1995
The Contenders
11
Randy Orton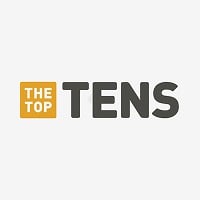 Randal Keith "Randy" Orton is an American professional wrestler and actor who is signed with WWE, where he is a member of the SmackDown brand. He is a 12-time world champion, having held the WWE World Championship eight times and the World Heavyweight Championship four times.
Orton is a dishonorably discharge marine. He's also not a nice person and has caused an untimely end to more than one promising career.
He had a horrible attitude and is known for pooping in some girl's bag, getting Mr.Kennedy fired and killing Kingston's push. - BR1995
V 2 Comments
12
Scott Steiner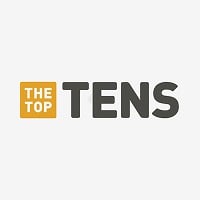 Scott Carl Rechsteiner is an American professional wrestler, better known by his ring name, Scott Steiner.
This man has done more steroids than any wrestler in the history of the business. I wouldn't be surprised if his testicles are the size of peas.
Fans paid to see him at a wrestling event. A young lady had to wait 2 minutes before here husband said something, because he was busy texting.
Steiner has long been regarded as one of the biggest whiners in the industry. He is infamous for roid rage and being a complete ass. He was much better before the steroids. This man is a great example of what NOT to do in wresting.
V 2 Comments
13
Stephanie McMahon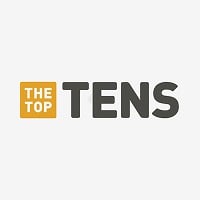 Stephanie McMahon Levesque is an American businesswoman, professional wrestling valet, professional wrestler, minority owner, and the Chief Brand Officer of WWE.
Her screeching voice irritates me. she tries so hard to be like her father but fails miserably
Huge egomaniac, like her father and husband, a spoiled brat. - BR1995
Certainly not for lack of trying
YEAH SHES EVIL STOLE CHYNAS MAN FIRED HER THEN WREAKED HAVOOC ON HER CAREER TOTAL BITCH WHO WILL BURN IN HELL
14
Invader #1
Stabbed Brody to death in a shower and fled in Puerto Rico over a business disagreement.
V 1 Comment
15
The Ultimate Warrior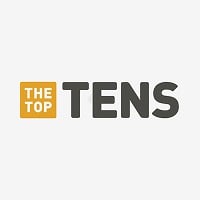 Warrior was an American professional wrestler, who wrestled, among the others, under the ring name The Ultimate Warrior for the World Wrestling Federation from 1987 to 1991 and again in 1992 and 1996. During his 1998 stint in World Championship Wrestling, he was known as The Warrior.
He didn't care about the wrestling business he only cared about making money, he was very difficult to get along with he even held up the WWE for more money. - egnomac
Why is this guy on the list, he's a great guy. He is cool and awesome. He loves his fans and he DID NOT cared about money.
V 1 Comment
16
Michael Cole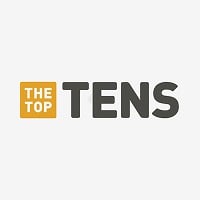 Michael Sean Coulthard better known by his stage name Michael Cole, is an American professional wrestling commentator, show host, voice actor and former journalist.
He is nice in real life that's just the way he is on the show
NO, he is annoying as a lead commentator.
17
CM Punk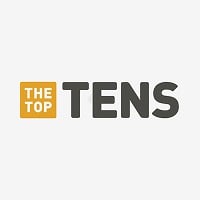 Phillip Jack "Phil" Brooks, also known by the ring name CM Punk, is an American comic book writer, actor, upcoming mixed martial artist and retired professional wrestler who is signed with the Ultimate Fighting Championship. ...read more.
He had no reason to be here, he is the only guy who dare to be straight forward about the wwe policy. He just the guy who stand for what he believe
Ass or not he was right about a lot of things he said about the WWE
Dumped on WWE after everything they offered him. accuses ryback of purposely damaging him. CM Punk is a straight up ass hole
Why is Punk on here? he is only a jerk to someone if you treat him the same way - ExcaliberDG11
18
JBL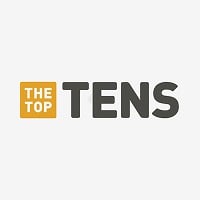 Was far better as a financial advisor than a wrestler
JBL was great in the attitude era. Everybody misses the APA but I have heard many stories of him bullying wrestlers in the back.
19 Superstar Billy Graham
20
Dynamite Kid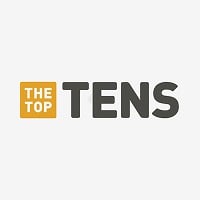 Thomas "Tom" Billington, best known by the ring name Dynamite Kid, is a retired English professional wrestler.
Wife beater and roid rager
PSearch List
Recommended Lists
Related Lists

Biggest Scumbags In Pro Wrestling

Biggest Pro Wrestling Title Reigns that Were Ruined by Injury

Biggest Behemoths In Pro Wrestling History

Top Ten Biggest Cheaters in Pro Wrestling
List Stats
200 votes
41 listings
4 years, 76 days old

Top Remixes (8)

1. Chris Benoit
2. New Jack
3. Invader #1
Atjohnson

1. Brock Lesnar
2. Batista
3. Triple H
anonymousanime

1. The Ultimate Warrior
2. New Jack
3. Abdullah the Butcher
egnomac
View All 8
Posts
Error Reporting
See a factual error in these listings? Report it
here
.