Biggest NBA Draft Busts
mvp000311
The Top Ten
1
Greg Oden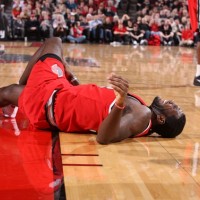 Gregory Wayne Oden Jr. is an American professional basketball player who last played for the Jiangsu Dragons of the Chinese Basketball Association.
Led Ohio State to the national championship game, and doesn't do crap in the NBA
#1 Pick (over Kevin Durant, and Al Horford) - mvp000311
2
Hasheem Thabeet
#2 Pick (Currently in D-league) Over Tyreke Evans, Stephen Curry - mvp000311
Taken over Harden and Curry
Hasheem the dream
3
Kwame Brown
Kwame Brown, God bless him, is a scrub
#1 Pick (Over Pau Gasol, Joe Johnson, Zach Randolph, Gerald Wallace) - mvp000311
Kwame Brown is a bona-fide scrub!
4
Michael Olowokandi
#1 Pick (Overt Paul Pierce, Dirk N, Vince Carter) - mvp000311
5
Darko Milicic
Look at all the players after him
#2 Pick (Over Melo, Wade, Bosh) - mvp000311
6
Stromile Swift
#2 Pick (Over Michael Redd, Jamal Crawford) - mvp000311
7 Adam Morrison
8
Anthony Bennett
He had a worse and more disappointing career than anyone on this list. He was out of the league in 4 years
#1 pick (before Oladipo, Nerleans Noel, and Giannia Antenkoumpo)
9
Samaki Walker
#9 Pick (Over Kobe and Nash) - mvp000311
10
Sam Bowie
He was drafted right before Michael Jordan. That pretty much speaks for itself.
Taken over Jordan, Barkley, and Stockton
The Contenders
11
Jay Williams
#2 Pick (over amar'e and caron butler) - mvp000311
12
Dragan Bender
Picked over Buddy Hield, Jamal Murray, Caris LeVert, Pascal Siakam, and the ROTY Malcolm Brogdon. He was projected to be a defensive maestro with high all star potential. Instead, he averaged 5 points per game, and didn't start a single game in 2018/19. - harrymfuess
13
Andrea Bargnani
Taken over LaMarcus Aldridge, Rajan Rondo, and Kyle Lowry
Andrea who? Exactly
14
Len Bias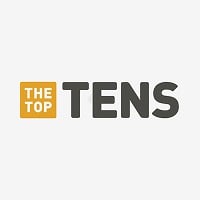 Leonard Kevin "Len" Bias was a first-team All-American college basketball forward at the University of Maryland.
The epitome of "busts", he simply threw it all away. What an idiot.
No way does he deserve to be on the list. He didn't play in a game and he would've been a great player. - BUETBU91
If you don't want to be on this list, stay off the drugs!
1 turnover per life! - Bradysnothing
15
Jonny Flynn
6th overall pick in the 2009 draft by the Minnesota Timberwolves (in front of Stephen Curry, Jrue Holiday, and Taj Gibson) - andnolan07
16 LaRue Martin
17 John Koncak
18 Eddie Curry
19
Joe Smith
1st Overall pick in 1995 Draft. (Before Antonio McDyess, Jerry Stackhouse, Rasheed Wallace, and Kevin Garnett)
20 Sam Perkins
21 Tyreke Evans
22 Thomas Robinson
23 Ekpe Udoh
24
Markelle Fultz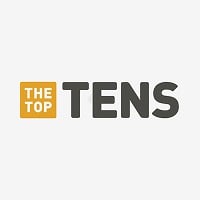 BAdd New Item