Best Black Sabbath Album Closers
kempokid
Black Sabbath is a great band in general, so I decided to make a list about them because why not? This will only include main studio albums, no live albums or compilations will be listed.
The Top Ten
1
Over and Over

An amazingly emotional song, with such great vocals, and awesome guitar solos. - kempokid
2
Spiral Architect

Quite possibly my favourite intro in any Black Sabbath song, the slow build up and the exceptionally beautiful opening notes are both amazing. The rest of the song also sounds great, with a good mix of some nice guitar work, and some orchestral elements, making it quite unique as well. - kempokid
3
Into the Void

I love this song, the riffs are all great, and I like the contrast between the intro and the rest of the song. - kempokid
4
Lonely is the Word

Dio's vocals are absolutely stunning as always, and the energy in his voice makes what could have been a fairly dull song great to listen to. - kempokid
5
Dirty Women

This happens to be the only song I like off this album. I find it to be a great song in general though, with great guitar work, and as it often is with Sabbath, great riffs. - kempokid
6
Buried Alive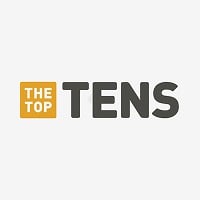 Such an unrelentingly heavy song compared to what would be expected of Sabbath. That constant riff playing in the background combined with the slightly rougher vocals that Dio gives make this an interesting song, and one that I find myself listening to a fair bit. Also, wrong image - kempokid
7
The Writ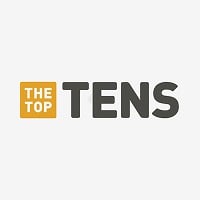 I like the more dramatic nature of the song compared to many of Black Sabbath's other songs. Ozzy's vocals are also quite good here. - kempokid
8
Under the Sun

I really like the main riff, and in general, the song sounds great. - kempokid
9
Warning
Despite the fact that this is a cover, it sounds really good. The bassline is absolutely great and and the guitar playing is awesome.Despite this, I do feel as if the song goes on for a bit too long, and once there is nothing but the guitar playing, I lose some interest, since it's the bass that I find to be truly great about the song. - kempokid
10
Fairies Wear Boots

While I really like the intro, this is my least favourite song from Paranoid, because of the fairly repetitive lyrics. Despite this, it's still a really good song. - kempokid
BAdd New Item
Related Lists

Greatest Black Sabbath Album

Top 10 Black Sabbath Albums Without Ozzy Osbourne

Best Black Sabbath Albums With Ozzy Osbourne

Top Ten Metal Songs from Black Sabbath's First 6 Albums

Best Albums Between Iron Maiden, Judas Priest, Dio, and Black Sabbath
List Stats
10 listings
196 days old

Top Remixes

1. Over and Over
2. Spiral Architect
3. Into the Void

kempokid
Error Reporting
See a factual error in these listings? Report it
here
.