Best Black Sabbath Ronnie James Dio Era Songs
The Top Ten
1
Heaven and Hell

I love all Sabbath albums and songs, all their front-men from all their versions - but this song transcends the band and the brilliant album on which it features: not only the best Sabbath song, for me it's the greatest metal song of all time. Always puts me into an existential crisis in a good way. 10/10
One of the best Black Sabbath Songs and all because of not only the sound of the guitar but also thanks to Ronnie James Dio's awesome vocals.
So many great songs but this is mind blowing
Their best song period - christangrant
2
Children of the Sea

Just a brilliant song. This has the whole package and showcases the best of both Dio and Sabbath. - Michael Wallace
Rainbow-like song of Black Sabbath. Dio's era begins!
Cool!
3
Neon Knights

Still is and will always be on of my all time favorite album openers! And what followed after that was nothing short of Godly - PsychoSandman33
Definitely my favorite song of Dio led Black Sabbath! Hard and fast throughout. Gives me chills every time I hear the guitar riffs with Dio's powerful voice. Protectors of the Realm indeed!
This is my favourite Black Sabbath song. Faster than many other, yet great songs.
The Best Sabbath Song Ever!
4
I

Brutality and power in Dio's voice, definitely one of the greatest and heaviest Sabbath songs
Dehumanizer is Sabbath's most underrated album. I is, in my opinion, the best song. Period. Heaven and Hell and the whole album Paranoid are overrated, but I don't hate them. Heaven ranks around as my number 4 favorite Sabbath song, while the song Paranoid doesn't even make it to my top 30.
It is a very powerful song great vocals, driving beat, overall a fantastic song from a fantastic group
A fabulous song, full of anger and heavy metal swagger. Michael Wallace.
5
Turn Up the Night

Love the solo
6
Die Young

This one is definitely among the best Black Sabbath songs in general. Great vocals and lyrics by Ronnie and the music is just amazing - the slow, melodic parts of the song highlight the fast, heavy parts and those simply kick ass. Now this is some aesthetic metal for you! - Moonchild
The best tune with awesome guitar licks on an overall excellent, classic album!
2 great iommi solos
7
The Sign of the Southern Cross

One of the greatest songs ever wrote. It is impossible to not fell the awesomeness of this song as you hear each verse and each chord.
In all honesty Heaven & Hell is the #1 Dio Sabbath song, but this could move up the list a spot or two.
My world stood still the first time I heard this!
Very complex and incredibly intense.
8
The Mob Rules

He could scream like none other, save maybe Halford. Listen to the live version at Radio City Music Hall.
9
Master of Insanity

I can't say it's my favourite song with Dio but at least I don't agree with its 5th place. It should be in the leading 3. It's powerful, very strange and heavy. Despite the fact Ozzy Osbourne doesn't sing here, it effectively shows us what heavy metal is what real Black Sabbath is. I've fallen in love with it.
Amazing. Amazing riff, superb chorus, great melodic guitar solo. - SoldierOfFortune
The Wanton Song - Led Zeppelin
10
Country Girl

The guitar riff is one of the best. And sticks in my head all day. Underrated song
Epic riff. So unterrated song...
The Contenders
11
Computer God

Computer God is one of Sabbath's best songs. It should be in the top 10 of any Sabbath list.
ARRGGHH THE ENERGY IN THIS SONG IS AMAZING!
12
Falling Off the Edge of the World

Should be top ten, one of their best song with Dio.
Should be top 10 ever Black Sabbath, love the ballad start to fast quintessential Sabbath Metal.
My favourite of this album.
In my opinion, this is the best Dio Sabbath song. The melody, the snarling guitar riff (! ), the drums...

Easily my most listened to track.
13
Wishing Well

Should be number 1! - SoldierOfFortune
Great song! Great lyrics! The best singer!
14
Lady Evil

She's the queen of the night... - truckturner
15
Over and Over
Best leads in any SABBATH SONG
16
Lonely is the Word

How is this not in the top ten?! The feeling in Dio's vocals is so... Awesome! And the guitar is so hypnotizing, it sends shudders down anyone's spine. In my eyes, it will always be one of Dio's and Black Sabbath's greatest songs.
Best.
Very heavy and soulful at the same time.
Perfect song and lyrics
Best work from Tony Iommy. This song shows us a distinction between Dio's era and Ozzy's years.
17
Voodoo

18
Too Late

19
Rock and Roll Angel

20
The Dark

Ian Gillan Era.
21
TV Crimes
Should be in first 5. Awesome song with powerful chorus.
Dio is the best singer! This should at least in first 3.
22
Ear in the Wall

Ridiculously good
23
Letters From Earth

Nice catchy rhythm, I love the entire Dehumanizer album, Sabbath and Dio were all doing great at that time and there wasn't a single bad track - PsychoSandman33
24
Born Again

25
Buried Alive
Have you heard how heavy this is? Easily one of Dios best
26
The Devil Cried

Underrated. Fantastic story telling and a great song
27
Keep It Warm

28
Eternal Idol

29
Sins of the Father

30
The Shining

31
Shadow of the Wind

32
Time Machine

33
After All (The Dead)

I love this song
34
Walk Away

35
Get a Grip
This is Aerosmith, not Ronnie James Dio.
36
Bible Black

37 Cardinal Sin
38
Atom and Evil

39 Fear
40
Eating the Cannibals

41
Follow the Tears

42
Breaking Into Heaven

43
Zero the Hero

44
Nightwing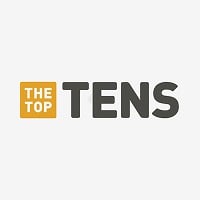 45
Headless Cross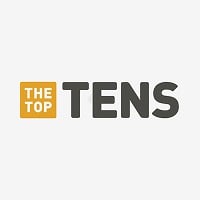 46 Cloak and Dagger
47 Kill in the Spirit World
48
When Death Calls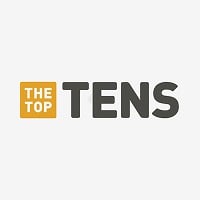 49 Call of the Wild
50 The Sabbath Stones
PSearch List