Top 10 "Black And White" Duos Of People/Characters in Pop Culture
xandermartin98
Duos where one character/person is black and the other is white
(Can be literal if you want, but is mostly in terms of ethnic skin color)
The Top Ten
1
Red and Andy - The Shawshank Redemption
Honestly, I'm not going to spoil anything about this one (besides the fact that the former is played by Morgan Freeman in the movie); just watch the movie and see for yourself - xandermartin98
Yes! Just watch the movie if you already haven't. - ParasN2000
2
Jules Winnfield and Vincent Vega - Pulp Fiction
Possibly the single most entertaining duo of characters ever put to film; sadly, they don't actually have room to get nearly as much screen time as you would think (and more importantly hope) - xandermartin98
Two amazing characters in an amazing movie. - phillysports
3
Neo and Morpheus - The Matrix
Never forget how hard Morpheus whooped Neo's arse during his karate training (and how powerful Neo later became under his guidance) - xandermartin98
4
Agent J and Agent K - Men In Black
Smith and Jones' chemistry in this movie is just utterly phenomenal and it's a blast to watch. - phillysports
Both played by pretty solid actors, both hilarious, both iconic, NEXT - xandermartin98
5
Lucius Fox and Bruce Wayne - Batman
In The Dark Knight for example, Lucius serves as Batman's mentor and makes most if not all of his gadgets for him behind the scenes - xandermartin98
6 Bob Parr and Lucius Best - The Incredibles
7
Stevie Wonder and White Michael Jackson
Yes, I know Michael technically never actually was white, but I'd say it counts since they were the absolute best of musical friends with each other - xandermartin98
8
Cleveland Brown and Peter Griffin - Family Guy
Both basically the same character, both VERY hard not to love - xandermartin98
9 Apollo Creed and Rocky Balboa - Rocky III
10 Dr. Dre and Eminem
The Newcomers
? Bad Meets Evil
? Michael Jackson and Paul McCartney
The Contenders
11
Doc Louis and Little Mac - Punch-Out!
Mac probably wouldn't have been able to get ANYWHERE in his boxing career without Doc Louis' guidance, enough said - xandermartin98
12
Marshall Mathers (Eminem) and Tupac Shakur
They actually HAVE officially collaborated together; look it up - xandermartin98
More Eminem and Dr. Dre. Dre practically saved Marshall's life by picking him off the streets of Detroit and signing him to Aftermath. - phillysports
13 Kay and Jay - Men in Black
14 Gene Wilder and Richard Pryor
15
Barret and Cloud - Final Fantasy VII
Honestly, Barret might actually be the best character in this game

(at the very least, right behind Cid Highwind) - xandermartin98
16
MKTO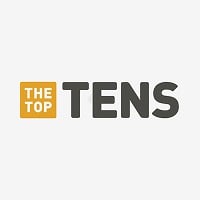 17 Isaac Washington and Agent G - The House Of The Dead: Overkill
18 Andre Young (Dr. Dre) and Marshall Mathers (Eminem)
19 Somerset and Mills - Se7en
20 Zeus and John McClane - Die Hard With A Vengeance
21 Dillon and Dutch - Predator
22 Mr. Dream and Mike Tyson - Punch-Out!
23 Black Spy and White Spy - MAD Magazine
24 Isaac and Hector - Castlevania Anime
BAdd New Item
Related Lists

Top 10 Red, White, and Blue Characters in Pop Culture

Top 10 Black Badasses in Pop Culture

Best Pop Duos
Best Indonesian Female Pop Duos
List Stats
26 listings
148 days old

Top Remixes
1. Bob Parr and Lucius Best - The Incredibles
2. Apollo Creed and Rocky Balboa - Rocky III
3. Dr. Dre and Eminem
ParasN2000
1. Jules Winnfield and Vincent Vega - Pulp Fiction
2. Red and Andy - The Shawshank Redemption
3. Neo and Morpheus - The Matrix
xandermartin98
Error Reporting
See a factual error in these listings? Report it
here
.