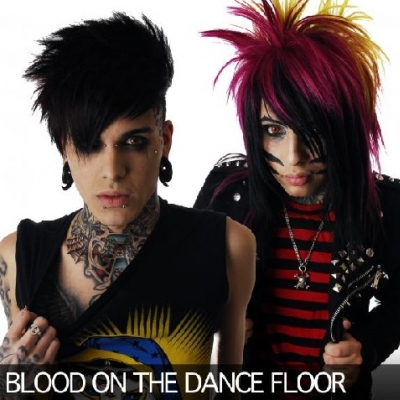 3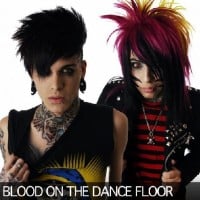 +
Blood on the Dance Floor
Blood on the Dance Floor is an American scene duo currently consisting of Dahvie Vanity and Fallon Vendetta that formed in 2006. Former members include Jayy von Monroe (2009-2016) and Garrett Ecstasy (2009). All of them provided vocals to the project.
The group was briefly disbanded after Jayy von Monroe left the project in September 2016, but was reformed in April 2017 with the new member being announced in early May.
During their career, Blood on the Dance Floor have tried out several musical styles, including crunkcore, dubstep, 8-Bit, eurobeat, electro-pop, emo, screamo, hip-hop, industrial and more. Their lyrics are widely noted for being very sexually explicit, although the group also performs self empowerment anthems that are ought to inspire mostly outcasts, as well as more aggressive counterattacks on their haters. They are also known for their outlandish and colorful costumes.
Despite having had only minor chart successes (due to them not being signed by a major label) and mostly negative to lukewarm reviews, Blood on the Dance Floor developed a devoted fanbase that calls themselves SGTC (Slash Gash Terror Crew) as well as a cult following, but also a large amount of haters. Their worst panned album is "Epic", while "Bad Blood" has the most positive reviews.
Among their best known songs are "Rise and Shine", "Unforgiven", "Sexting", "Unchained" and "Bewitched".
On August 1, 2018, lead singer Dahvie Vanity was accused of sexually assaulting multiple women, most of whom were underage, in an article on MetalSucks. Vanity has been accused of sexual misconduct multiple times in the past, with some accusations going back to at least 2007.
Version History:
Lists Featuring Blood on the Dance Floor