Best BMX Bike Brands
mcarzwashere
The Contenders: Page 3
41
VooDoo
I've got one for Christmas and it looks brilliant really nice colours.
Very nice to ride good for jumping
Voodoo are terrible there sprockets to big and there made badly etc also there really heavy
Voodoo for life
V 9 Comments
42
GSport
I have a gsport birdcage rim laced up on a gsport ratchet hub and I love it
V 1 Comment
43 Nitrous
44
Blank
I have a blank vision it is very good! It is light so that makes it good for tricks!
It is the best bike I have ever had and I would recommend it over any other bike!
I've got blank Diablo and its incredible so light and such good designs
All the blank parts I've had are great, super strong, never had a problem with any of them
Really good cranks
V 9 Comments
45
Next
Great riding. Very smooth. Fun at skate park. Rust proof kinda. Easy to do trick on. Light. Sturdy. Never had problems really until I let it out of my house for like 90 days. But it better than most bikes I know. Parts are amazing. MOST OF ALL COLOR IS VERY PRETTY! GET ONE! I recommend buying a next at a very trusted location that has very good items that always last and has the top brands for everything. Walmart!
They are terrible with a capital t
I don't even know how it got this high, it should be the last VERY LAST
I grew up riding one of these a great bike for learning how to ride
V 2 Comments
46
HERO
Cool And Fast Old Fashioned Strong BMX...
THIS IS MADE BY India. I LIKE VERY MUCH
47
Framed
These bikes are amazing they are very light and easy to ride and are great for all tricks.
Best bike I've ever had. Real light and easy to ride. I recommend it.
Pretty good bike but brake is hard to push down I'm gonna take it off
It sucks it hard to push down the break
V 7 Comments
49 80 United Redbull
50
Eclat
Eclat is the best company for parts! You can't find another brand A part like there's there parts are so strong and light! If stevie churchill is sponserd by them ya gotta know there good! Vote for eclat
Eclat is so sick!
Éclat is sweet, great brand! Super strong!
51
Hyper
I recently got a Hyper Spinner Pro Model and let me tell you, I honestly like them more than any other bikes, It's so durable and smooth and it's light too, I love it so much the only bad thing about them are the brakes, I recently got Ghost Pads for my brakes, only back brakes and my bike is so much better and there's nothing wrong with it so far, I recommend them for anyone either a beginner (me) or an amateur/pro
Hyper bikes are made simple yet durable. I have took my hyper metro on roads to tough backcountry trails and still no problems.
My Hyper Spinner Pro Model has stayed in tacked and hasn't broken yet and rides nice it also is very durable it fell out of my dads truck, off 10 8 and 4 foot ramp straight to the ground and hasn't broke so I'd say buy it
I have a 16yr old hyper and the only problem I've had with it is that the brakes aren't the best but other than that I haven't any problems hyper should take Mongoose's place- I had a Mongoose's before I got my hyper and it broke within the first month
V 24 Comments
52
X-Rated
I don't mind these bikes even though they are quite heavy it help me learn faster and they look pretty cool I have x rated furnace and getting fit boyfriend 1 but will still use the x rated. Overall 7/10
Absolutely crap whoever made them is stupid
I got mine for Christmas and I think it's a nice smooth ride overall 9/10
Iv an x-rated its good and heavy I do not know the name but its £500 and white and red got robbed got a voodoo Malice its £650
V 6 Comments
53 Grenade
54
Giant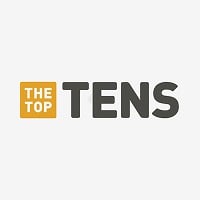 Giant Manufacturing Co. Ltd. is a Taiwanese bicycle manufacturer that is recognized as the world's largest bicycle manufacturer.
I have a giant and that sucker is BEAST! I go to my local skate park and that baby can take a beating (yes I eat crap everyone does) anyways it was given to me as a gift and its in the same condition
I have a giant and it's so strong my dad ran it over with his truck and its still like brand new
I love giant and I think that there a lot better then being in number 30
I just got my new giant method and it's the best bike I've ever had
V 12 Comments
55
Powerlite
I also have a p-17 fireball and I am all about the style of it. It's a 19" frame (expert), I put some new parts on it like a profile 3- piece crank and a fey other parts, I'm more of a jumping and grinding person and this bike has not let me down, it has the original forks and head set and still is like new -LIFE BEHIND BARS-
Mines a P-17 Fireball Fastback from 2001, The last year GT made them before selling out. Everything's original except the Seat and Tires, But being 13 yrs old. I still rock it to this day. The second Powerlite I've owned after the first one got snagged. Made of steel and good for hard rides. I'm 6'2" and 212 pounds, So I know it's a great bike company. Only GT if still made them.
56
Sapient
I have seen the sapient bikes they are so nice also light for people who like to do tricks on it everyone should get that brand its amazing.
I just got a salient bike and it is probably one of the better bikes out there I think. Its very light very reactive and very sharp looking.
I bought a sapient saga and I loved it it doesn't break I've fallen a lot and its good
Great Bike! My son did some serious downhill flying on his Sapient Perspica in Mammoth! It was more than up to the challenge and even put some high-end mountain bikes to shame on the hill.
V 13 Comments
57
Salt
My friend has one looks badass rides smooth easy to ride handles good and gets some attention I can't see why its not number 20
Even though they are part of we the people they aren't the greatest part manufacturer out there
Most of my bike is a salt bike and its really strong really good bike
58 MGP
59
Hutch
I own a Hutch Webb and with a few aftermarket add-ons its is beautiful, very durable and light.. Sexy looking and good bike for the low price. Plus Hutch's history adds some character
Best bike ever... In Particularly, the Pro Racer was well built;Pristine craftsmanship- Light, durable, and its beauty was second to none... I've owned them all... Race Inc, Kuwahara, JMC, and Diamond Back... Hutch was by far the KING in the early day-- until foreign labor killed them!

The good news is, they are to release a new line in 2013... New owner but, a guy who has been in the business for quite sometime, and understands the pride that goes into building the perfect specimen! HUTCH RULES!
Hutch made the most beautiful bmx bikes ever. Super light and unquestionably the best finish ever. Hope the new stuff is close to as good.
Absolutely the best bike ever made
V 7 Comments
60
Trail or Park
Rubbish bikes wish I got a haro or a verde but they are better then mongoose probably need to get a new frame though like a haro frame
PSearch List
Recommended Lists
Related Lists

Top Ten Road Bike Brands

Best Dirt Bike Brands

Best Dirt Bike and Motorcycle Brands

Top Ten Best Bike Brands for Kids
List Stats
12,000 votes
205 listings
8 years, 122 days old

Top Remixes (57)

1. Specialized
2. Eastern
3. Sunday
tylertor28

1. Specialized
2. We the People
3. Mirraco
specialiezdbmx2013
1. Haro
2. GT
3. Odyssey
antoni360
View All 57
Posts
Error Reporting
See a factual error in these listings? Report it
here
.