Top 10 Bold Predictions for the 2018 NFL Season
2018 is almost halfway over which means football will soon be back. Here's some bold predictions some that probably won't happen and some that might. Expect this to be way off when the super bowl happens though.
The Top Ten
1
The Browns win more than 2 games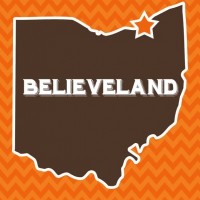 I knew this would be crazy but here we are over halfway through the season and they have won 2.5 games. So close enough - Randomator
This one is probably a stretch because they are the Cleveland Browns but I will say that their roster has improved from where it was a few years ago. - Randomator
I really like there offense and there defense will look a lot better
Well well well What did I tell you. 7-8-1? Not bad for Baker. - Randomator
2
The Packers will not win the division

Update: Well this was correct - Randomator
Vikings are winning it - 2storm
Okay look I know Rodgers is back but this team has lost a few offensive weapons and the defense is mediocre. Plus the Vikings are improving and the Lions and Bears are also doing things. Not saying that they will come in last but it's going to be a challenge for them to win it - Randomator
Sure, we may not win the division, but I think we'll make the playoffs - PackFan2005
3
The Cowboys will miss the playoffs

I must admit I underestimated them - Randomator
Look I don't think they have a legitimate shot at taking the division from the Eagles so they are going to have to play for a wild card. I'm expecting that either LA or San Francisco will take a wild card and then the Panthers or Falcons will be in contention for the other one. If they don't win the important games they will miss out and Jason Garret will likely be fired - Randomator
4
The Rams will make the Super Bowl
Not if we have anything to say about it. - phillysports
*With Controversy - Randomator
5
The Chargers will make the playoffs
Indeed they did and they even won a game - Randomator
This Chargers team was one of the hottest teams at the end of last year. Plus the Raiders will be mediocre, Chiefs will likely have a fall back year, and Denver will be okay so they have a chance at the division. Even if they don't win the division all they have to do is win 10-11 games. The schedule doesn't look too terrible overall. Can Phillip Rivers lead the bolts? - Randomator
6
The Panthers will miss the playoffs
I had a joke but the second half of it was terrible. Just like the Panthers season - Randomator
7
Cardinals will have the #1 overall pick in 2019

This picture is exactly what Cardinals fans will be saying
Congratulations Arizona! You're the winner of the first overall pick! - Randomator
Already looking like that. It's either them or Oakland right now - Randomator
8
The Texans will improve
Yes if the Texans have a healthy team they can shock some people - 2storm
Well they did but then fizzled out near the end - Randomator
9
The Patriots will not be the overall #1 in the playoffs
Of course they weren't and they still won it all. Goddammit - Randomator
This one is definitely a stretch but it's no secret that the empire is coming to an end. Brady is getting older and will eventually have to retire. The Pats are also losing a bunch of assistant coaches. Plus the Bills are on the rise so they might not even win the division. Miami and New York aren't going anywhere though so It's either going to Buffalo or New England - Randomator
10
The Chiefs regress and fire Andy Reid

Patrick Mahomes: Lol - Randomator
This is definitely a possibility since they lost Alex Smith and now they have a tough schedule with the young Patrick Mahomes leading the offensive side. If Andy Reid can't lead them to the playoffs and actually not choke then I'm saying they fire him - Randomator
The Contenders
11
The Jaguars will make the super bowl

Well that was way off. Seems like keeping Bortles finally caught up with them - Randomator
If they can put up a fight against the Patriots then they have what it takes. Not only are they young but now they have some playoff experience. If they can stay good then watch out AFC the Jaguars are going to the Super Bowl. - Randomator
12
The Eagles will return to the super bowl
The Eagles are still going to be loaded with the return of Wentz, Nick Foles, a bunch of offensive weapons and a decent defense. Except them to be in contention for at least the next 3-5 Super Bowls - Randomator
13
The Saints will win the NFC South
Saints and Vikings will probably face off in the NFC Championship again. - 2storm
And then in the final two minutes of the game, Kirk Cousins will throw a game ending pick. - PackFan2005
Okay let's take a quick look at the NFC south:
Atlanta nope they've fallen back since the second half of the super bowl and realistically speaking this is their very last chance before things could get rough
Carolina no way. This team is slowly fading into mediocrity with not a lot of weapons for Cam and a fading defense. Not going to win the division
And Tampa Bay are you kidding me? No! come back when you win more than 9 games in a season
That leaves the Saints to take the division again. I'm expecting Brees to pick up where this team left off... well aside from that whole Marcus Williams missing a tackle against the Vikings in the playoffs thing. - Randomator
14
Chicago bears will win 8+ games
agree - tshap
15
The Giants will improve
I know they were terrible last year but Ben Mcadoo is gone and keep in mind that they had a ton of injuries. Also they drafted some good players.Will they make the playoffs? Probably not but they will at least win 5-6 games - Randomator
16
Denver will make the playoffs
I could see this - 2storm
Okay the Broncos are doing things. First they got Case Keenum so they finally have a decent quarterback. And drafting Bradley Chubb to pair alongside Von Miller. That's going to be a dynamic defensive duo for sure! Courtland Sutton also wasn't a bad pick either. If they can win at least 9-10 games then Denver could get back to the playoff promised land - Randomator
17
Detroit Lions will win the Super Bowl
NOT HAPPENING!
Wow... um... that's a crazy bold prediction - Randomator
18 The Ravens will make playoffs
19
Derrius Guice will be the Rookie of the year

Welp he tore his ACL. I Don't think this is happening now. But at least he could be a contender for comeback player of the year - Randomator
20
Buffalo will miss the Playoffs