Top 10 Bold Predictions for the 2019 NFL Season
Randomator
The Dust has settled now. With the draft over we head into the long offseason. This is where people make speculations and predictions for the season ahead. So here's what I think could be reality in 2019
The Top Ten
1
Dwayne Haskins becomes the next Baker Mayfield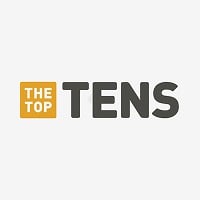 He's one of the better prospects in a draft not exactly stacked with quarterbacks. With that being said Washington was lucky he fell into their lap. My guess is they're gonna do everything they can to make sure he is successful. I could see him flourishing with Washington and if all goes well they might make the playoffs - Randomator
2
The Browns make the playoffs and win at least one playoff game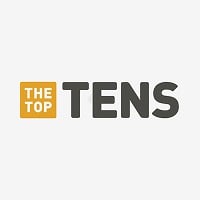 I'm being dead serious. The Browns are legitimate for once. The amount of talent they have brought in is incredible. I like the direction they are going. Assuming nothing bad happens they are making the playoffs. Baker has everything he needs to be successful. Don't mess this up Cleveland - Randomator
3
The Chiefs regress and miss the playoffs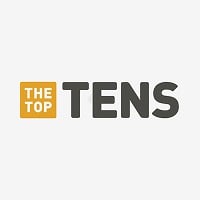 This was my bold predication last year wow was I wrong. This year... I see them at least making the playoffs, but there not gonna win their first game in the post season a surprise exit out well feel like the madden curse in my book this team gets no breaks do they? - htoutlaws2012
Of course my comment doesn't appear.. - Randomator
No this isn't just the pessimistic side of me. I just have a bad feeling about this season already. Kareem Hunt and Tyreek Hill both decided to be idiots and are off the team. Mahomes has the Madden Curse against him and the defense will likely still be bad. - Randomator
4
The AFC South gets 3 teams into the playoffs
Hmm... Indy has a great O-Line, Decent to maybe good offense, and an okay defense that's trying to get better. Houston is pretty good expect for the offensive line which I still feel they did not get much better with for some reason. Tennessee has a good to great defense if the secondary does not blow it, and if the offense gets significantly better in the pass game they can be a threat again. Jacksonville is the odd one out seeing the fact they did nothing really to supply Nick Foles with a weapons other than give him a helping hand tackle Doug Marrone will have to coach for his life if his gonna be the coach for this team. For me as I see right now I got two AFC South teams projected to make the playoffs, but I'm not gonna say its bold if 3 do make it in. - htoutlaws2012
Honestly you can make a legitimate case for pretty much any team. Indy is back in business, Houston is capable Tennessee just needs to stay healthy and Jacksonville seems to have fixed their biggest flaw. I expect this to be a really competitive division. Any of these teams could win it - Randomator
5
Kyler Murray potentially becomes a bust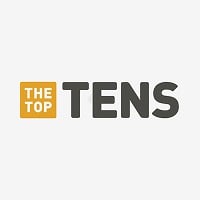 He'll have a rough first year he has no O-line by him so his gonna get creamed pretty good. If he does decent his rookie year than that's making a big progress. - htoutlaws2012
This isn't out of the question. Arizona really didn't do much to get better protection from what I'm aware of at least. Murray might be better than Rosen but he's still going to have little room for error if he wants to be successful. I don't know I feel like he's going to be Josh Rosen 2.0. I feel like it would be more bold to predict him being decent with Arizona now that I think about it - Randomator
6
Falcons miss out on playoffs again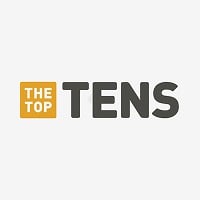 I don't really trust them enough. To be fair injuries killed them last year but I'm just not sold here. Can they really recover and make the playoffs again? I'm not convinced that they can - Randomator
7
Derrius Guice wins comeback player of the year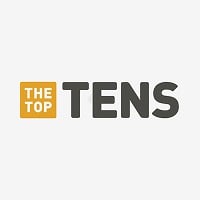 This was cool
I really liked him last year and it's pretty safe to say that he would have made a huge impact if he didn't get injured in the preseason. I think he'll do just fine this year and do what he would have last year. He should have fun working with Haskins at the helm of the Redskins offense - Randomator
8
Nick Bosa wins Rookie of the Year
The Niners made a smart move getting the guy the Cardinals should have got. When Jimmy Garoppolo is the heart of your team you need to surround him with as much support as possible. Bosa will do just that on the defensive end of the ball. He's arguably one of the best players in this draft - Randomator
9
The Packers make the playoffs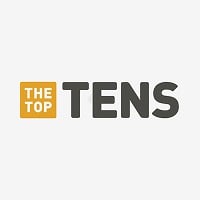 I will be absolutely stunned if this Green Bay team actually makes the playoffs. They look like a team that's testing the waters with their new coach I don't expect that much outta the Packers at the moment. - htoutlaws2012
The Packers are in the midst of a renaissance. Gone are the days of McCarthy. They have got a new coach and have some new players to spice up the defense. I expect them to be out for revenge after what's happened to them the past few seasons. Aaron Rodgers only has a few years left in his prime and only has one ring. Also not to mention they're out of mulligans. Gotta get back to the playoff promised land somehow - Randomator
10 The Texans will Miss the playoffs
The Contenders
11
The Cowboys will win the NFC East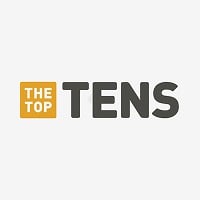 It's a 50/50 shot between them, and Philly on this that's tough to call. - htoutlaws2012
They are pretty solid on both sides of the ball with Dak, Zeke, and Amari Cooper on offense and Leighton Vander Esch on defense. Really it's a two team race. G men are out they're horrible. Washington could be okay maybe steal the 6 seed in the playoffs. Philly is the biggest threat and it all comes down to if they can return to 2017 form.The 'Boys are definitely capable and could win the division - Randomator
12
The NFC East gets 3 teams into the playoffs
This is definitely possible - Randomator
Yeah I could see this division become pretty tough, and that Cowboys and Eagles should be able to head back to the playoffs, but a team I would not have thought could be in that mix would be the Redskins if everything looks intriguing on paper. - htoutlaws2012
13
Colin Kaepernick will sign with a team and play this season.
Yeah no way. After the flag disrespecting stunt, he won't get signed. - MattAffterburner
Eric Reid was signed by The Panthers and he keeled to his idiotic beliefs. - htoutlaws2012
Best shot realistically is the XFL, I don't see him playing another NFL Snap again due to his political controversy. - htoutlaws2012
Lol no way. With all the political controversy he's stirred up over the past few years nobody wants to sign him. His best bet is to try to get a contract with a Canadian Football team or an XFL team - Randomator
14
San Francisco 49ers make the playoffs
This could be possible considering Seattle could make that regrouping measures now with what they have done this off-season it is a perform or get fired scenario for Kyle Shanahan. - htoutlaws2012
15
Giants win the NFC east with Eli Manning
Now if you said Daniel Jones than that would of been the bolder Giants take. Problem is they look like the basement team on preview. - htoutlaws2012
That's a bold statement. I mean right now Saquon is literally all they have going for them. They look like a basement team on paper at least - Randomator
16
Daniel Jones becomes the next Baker Mayfield
Ahahaa! I'm not too sure about that since Dave Gettleman loves Eli Manning clearly, and Daniel Jones don't look like he may not start until the head coach actually has the critically thinking that every one in med life would by trotting him onto the field. Now Yes I did criticize the Baker Mayfield selection but you know what I'm fine with being wrong look at the Browns, and look how awful the Giants are right now. They had a good defense now all gone goods to other teams, and their back on square one with a 38 year old quarterback who refuses to give up his seat the time being. - htoutlaws2012
Yeah I know that it's very unlikely as of right now. But a quick reminder that everyone was quick to criticize and question the Browns taking Baker Mayfield and he proceeded to almost lead them to the playoffs. So who knows? He might do well in the big apple - Randomator
17
Brady's age finally catches up to him and The Patriots miss the playoffs.
We all fought that was gonna be the case after losing to the Eagles, but instead he answered back, and they won their 6th title. - htoutlaws2012
That's what we all thought last year and then they win Lombardi Trophy #6. It's one of those things that won't happen until it's proven - Randomator
18
Miami Dolphins will win The Super Bowl.
Um... I know these are bold predictions but this is...uh beyond bold - Randomator
My dad would be so happy. - MattAffterburner
Bold, but highly unlikely lol. - htoutlaws2012
19
Tim Tebow is coming back
Maybe make these predictions at least somewhat realistic - Randomator
20
Chicago bears miss the playoffs
The only way this could happen is if the defense takes a significant step back even with the loaded talent. - htoutlaws2012
21
Joe Flacco makes a comeback on the Broncos
My own hopeful prediction, probably won't happen. - MattAffterburner
BAdd New Item
Related Lists

Top 10 Bold Predictions for the 2018 NFL Season

Top 10 Bold Predictions For the 2019 NCAA March Madness Tournament

Top Ten Best Bold Predictions for the 2018-19 NBA Season

Top Ten Bold Predictions for the 2018 College Football Season
List Stats
21 listings
21 days old

Top Remixes
1. Dwayne Haskins becomes the next Baker Mayfield
2. Derrius Guice wins comeback player of the year
3. Falcons miss out on playoffs again
htoutlaws2012
1. Dwayne Haskins becomes the next Baker Mayfield
2. The Browns make the playoffs and win at least one playoff game
3. The Chiefs regress and miss the playoffs
Randomator
Error Reporting
See a factual error in these listings? Report it
here
.