Top 10 Worst Tamil Actors
The Top Ten
1
Vijay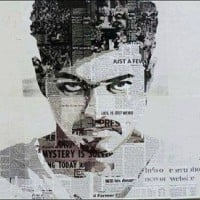 Joseph Vijay, better known mononymously as Vijay, is an Indian film actor and playback singer who works in Tamil cinema and his films dubbed into Telugu, Hindi, Malayalam and Mandarin Chinese. He is one of the highest paid actors in Tamil cinema.
Vijay is worst actor in the world because he is a biggest loser in the film he know dance only, he don't know acting, really he is not a actor, he is a comedian. He killed one director his name GV he directed film tamilan after released film he died by suicide, because he lost a large amount in by vijay film so vijay ir a top one dupping hero of the world he not only dupped acting, he dupped dance too from telugu actor allu arjun please again don't say he is a actor
SORRY Vijay
Copy cat...
Should improve a lot... Always acting in movies which we can't differentiate from one another... Dance steps from telugu he s copying...
After seeing the trailer of the comparison of Holiday and Thupakki, just that one scene where he tells the villian that he is waiting was enough to show that he is not a good actor. The way he said it was as if he was telling a friend that he is waiting for him. There was no anger expression on his face neither could you feel the anger in his tone or voice. Whereas in the same scene in Holiday, the way Akshay said it, you could feel the anger in his tone and voice and also his expression. I think people who are his fan have got very low expectations from actors, that is why they like him even though he can't act well.
In South India...only vijay knows the screen peesence. He shows his powerful screen presence in all his films even in his flopped films. He has too many family audience and children fans. His dance is mersal and he is one of the best dancing actors in south India. He has more fan following in Tamilnadu and has too many fans in Kerala. He learned screen presence only by his experience. One and only big actor who gives chances to young and new director. And all directors will wait for him with their scripts. He will not ask chances but chances will come automatically to him.
2
Ajith
Mainly He doesn't know how to cry or any emotional scenes.
Any Mass other should have some energy flow. If we see his film we never get any energy. Even vijay is copycat. But still his film has enrgy to watch he can increase and changes his attitude by allowing good director for his. But ajith can't do. Because his energetic acting is missing in every aspects.
Whatever hit given by him. It is because of Good director and some co-star's. Not because of him.
Example:
Vaali(complete acting by Simran she tooks the show until the end ajith acts like sambar(Gemini ganeshan)).
Varalaru- (because of K.S. ravikumar)
Billa-(remake of rajni's billa story and director-vishnuvardhan and cinematography (ajith is walking bored of seeing that))
Mankatha-(venkat prabhu)
Villain- (k.S. ravikumar)
Dheena-(A.R. murugadoss).
Kandukondaen kandukondaen (rajiv menon and A.R. rahman but within few days this movie collection and crazes beaten by vijay's movie ...more
What a complete actor mean is. He should know to dance, he should know to fight, he should know to cry, laugh. Most importantly he should know to act. Ajith doesn't have any these qualities. Only walking from north to south, west to east alone wont make ajith as an actor.
And all kind of costumes should suite for a hero. only coat suites it doesn't make any sense.
You have said that vijay should preach something for everyone. I wanna ask one thing. What ajith preached in his movies? Non-stop smoking, drinking? Ah? Can any one point out any of vjay's recent movies or years before with drinks and cigars in his hand? More over that what you are expecting vijay to preach?
I can watch vijay's movies with ma sister, brother, mom, dad and also with friends. But ajith movies? I don't think so.
Ajith is not an actor. Another name I can give for ajith is publicity. He will do anything for his publicity. Ajith stood in queue for polling.. ajith had tea in tea shop.. ajith bought ...more
He is a Excellent actor in Tamil film industry and very one knows how hard he entered in the Tamil film industry without any support from anyone. He is a Gentleman in Tamil film industry and he will spend more money for poor pepole's and he is a good race in formula 3 and formula 2 campion. Without any film industry background he entered in the film industry this is a great achievement done by Ajith in his career and what a person he is always camp in film industry. He given a life to many actors and directors in film industry. He is good human being campare to other actors. He is real hero in life. He won many national and film ware awards by his acting skills. Everyone should follow and learn acting from him.
"outer beauty fades in time"... Ajith... you can't fool audience anymore by using shameless self appreciative words regarding your white skin beauty. The beauty of a man lies in the good deeds he does and not in the outer appearance on which you heavily rely. Try to be a bit humble towards the people who has given you this state that you don't deserve. If you can't come down from the sky where people have set you by giving wings then at least try respecting their love by learning proper Tamil and pronouncing it perfectly. You are not a Bombay heroine who can get away showing her skin and talking in "kochai Tamil". Respect Tamil, man!

And anyway, if even we go by your strategy of relying on "outer beauty", then what about your "developed" heavy arms, disgusting paunch and thunder thighs? You earn so much... can't you even afford for gym or exercise regime to look good and fit?

It's high time you try to be a good and professional actor rather than relying on your diehard ...more
3
Suriya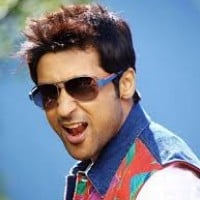 Saravanan Sivakumar, better known by his stage name Suriya, is an Indian film actor, producer and television presenter, who is currently working in the Tamil film industry.
Surya is always the king of kollywood!
He kills me with hislooks. He is very smart and handsome!
He sings, dances, and fights with absolute sincerity, but when he looks at you with tears in his eyes in an emotional scene tailor-made for him, the applause hits the roof
Cannot accept surya as an actor... Because he is short like a lady... And over acting... And lot of attitude like his wife jothika who is also another over acting actress... And he dances with lot of strain... Overall he is very bad actor... And out there to all guys of chennai only village girls like surya not city girls... I appreciate the new upcoming actors compared to surya... I think vijay and ajith are better than surya...
Suriya is a very worst actor. He is too short. Then he has lot of attitude. He is also over acting like his wife. How he married her. It is a great wonder. How she obeys his word and stopped acting in movies. He acts like as if he is the great man to the world and saving all people. Height is very important. At least he should act with who is very short to him. He always acts with very tall and he keeps on jumping while dancing that time he can meet their heights.
Suriya is the best actor in indian cinema. He gives his soul to each and every role that he enacts in his films. He is more talented than any other actor. He never wastes life by drinking or partying like all other actors. He is a magnanimous person who has done all that he has can for the society. He deserves to act in hollywood owing to his shredded physique,handsome looks and style. No one is as talented and gifted as him except for vikram and kamal
4
T. Rajendar
T. RAJENDAR IS ONE OF THE ACTOR WHO CAN KILL US BY TALKING. TO HIS FACE HE SHOULD GET THE VILLAIN OR COMEDIAN ROLE. HIS SON SIMBHU IS GREAT DANCER BUT WORST ACTOR.
He is look like a black bear. He can reduse his mush and bear. The slum people only talk like that I don't like him
He was not actor. He was punch man. Dance step goes to first
Who Told His Old Films Are Good & watchable Movie. But 1 Negative Is over Acting If you Ask Him To Act For 10 Rupees He Will Act For 1000 Rupees
5
Vijayakanth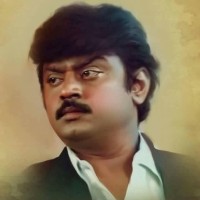 Great Actor in Real Life too...
NO ONE IN THE WORLD THINKS OF VIJAY AS A ACTOR. PERHAPS HE IS BETTER AS SERVANT. ANY ONE WILL LAUGH OR ITS A SHAME ON OUR PART TO SHOW HIM AS A ACTOR. TRULY WORST.

WE can't EVEN DESCRIBE VIJAYAKANTH. HE IS APTLY FIT FOR CLEANING TOILETS.
NO ONE IN THE WORLD THINKS OF VIJAYKANTH AS A ACTOR. PERHAPS HE IS BETTER AS SERVANT. ANY ONE WILL LAUGH OR ITS A SHAME ON OUR PART TO SHOW HIM AS A ACTOR. TRULY WORST.
He has only motive politics not acting fully planned person who use his movies to politics
6
Ramarajan
Please don't talk about that comedian
Can't talk can't fight can't dance. Dummy piece
He spoil Tamil cinema and he pull back Tamil cinema industry down towards different story lines
Excellent costumes in his films, he is a fashion icon.
7
S.J. Surya
He is the worst and irritating actor in kollywood his direction is only good were all others are bad particularly acting
Surya is the greatest contemporary flop movie hero.
He acted well in nanban...
He is not suited for the character of his movie but I like his music
8
Srinivasan
Tala you are great
Dr power star is comedy piese
World super star
I have not ever seen like this man. he not fit for roles. hey you are a doctor why you came for acting
9
Shanthanu Bhagyaraj
He disappeared from cinema nowadays
He is good in acting...
He is real hero
10
Vikram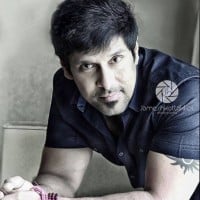 Vikram is an Indian film actor who predominantly appears in Tamil language films and has won six Filmfare Awards as well as one National Film Award and Tamil Nadu State Film Award amongst other recognitions and was awarded an Honorary Doctorate by the People's University of Milan in May 2011.
No matter whether are well educated engineers or school dropouts the mindset is same as I have seen many TN engineers still keep Rajinikant or similar masala actors as Laptop background and always talk about him or similar masala Tamil actors. I see Singam villain prakash and Hassan are the few south Indian actors are decent.

But the fans are so much Psychic and whatever these masala actors do or however the films are bombed in the box office they refuse to accept the reality and fight like a mad in the social websites. Such crazy fans do require Psychiatrist help as it is purely a kind of schizophrenia as I heard some South Indian fan of Rajinikant telling that even his potti smells good. Are they not Crazy and Psych. I wish if they have such fan following for Dr. Abdul kalam or preserve their beautiful temples, maintain Oooty instead of spoiling it, support Nature and Rainwater harvest and learn Hindi to mix with national stream.

Friends do not take it otherwise as the ...more
He is the most naturally gifted actor of south and one of the best in India. He takes unconventional roles and performs them perfectly with elan. As an actor he always explores himself with new kind of roles. When it comes to credibility and believable in acting, I think he will top the list among all the actors in south.
Currently he is the best actor in kollywood... A versatile actor who can perform any roles and take challenging scripts... Only thing that worries about him was that he took more time for a movie...
He s our country's best actor. ! His level of dedication s matchless! He has a not-so-big fan base, which s a disadvantage. People who really appreciate talent will adore him
The Contenders
11
Nani
The best actor and very sincere, lovable character
Decent actor with naturality..
I like you so much good looking and cute
You look so cute, I like your smile.
12
Prakash Raj
He's d best of all
How can he appear in this list?
13
Danush
Heis the well know best talented man in cinema industry
He is not a bad actor...u went and saw or what without seeing and how can you say he is stupid actor
Dhanush is best actor
Very nice accting I like danu
14
Kamal Haasan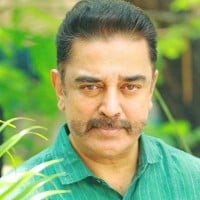 Parthasarathy better known by his stage name "Kamal Haasan" (born on 7 November 1954) is an Indian Tamil Film Actor, Screenwriter, Director, Producer, Playback singer, Choreographer, Lyricist, Philanthropist, Dancer and a Politician. He was born to D. Srinivasa Iyengar, (who was a Lawyer & Freedom Fighter) ...read more.
Scene party. He is not polite. He thinks that the world revolves around him Looking at his mouth makes me feel disgusting. If the kissing in his films are of French type, his half baked fans will run shouting he has delivered wirld class acting. His face itself is unrealistic for a common Tamil man. He can't portray any human on this planet in his films. He looks like an alien to me. I never saw one good emotion from his face. He used film industry to crawl behind fair skinned actresses who have naives other than Tamil Nadu. He started acting outside film industry claiming he's so caring about Tamil Nadu to enter politics shamelessly. Only actor I hate in Tamil movie industry is Kamal Hassan. He should be thrown out of the country. Intelligent people can't stand all his dramas.
He is no doubt a good comedian. Films like thenali, panchatantiram, pks etc but he is the most insincere actor. He does not understand the character well which we can see from the movie unnaipol oruvan. One can differentiate the portrayal by comparing with Nazeeruddin shahs performance. Nazeeruddin's portrayal clearly shows a comman man but Kamals not. He portrayed a egoistic person a super hero. His Film Virumandi and Manmadan Ambu also show that He could not understand the flow of the movie. In manmadan Ambu He also wasted a good actor madhavan. In virumandi It started like a good movie and went to chaos and ended like...
Everyone treats this man like he'sthe God of acting, but all he does is force several unnecessary crying scenes into his movies and come in just about every scene. Plus he's really arrogant and unnecessarily hurts the religious sentiments of people, and people laud him for being brilliant and rational.
Kamal Haasan is a good actor but I think overrated. Among his contemporaries, maybe, he is a good actor but compared to Sivaji (young days) his range of emotions is rather limited. Of course, Sivaji is also accused of overacting, mostly in his later years.
15
Vishal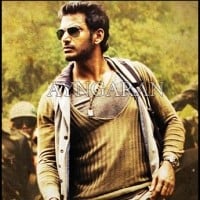 He is not a wost actor. Please change your option. He is a loveable hensom hero.
He is practising in film... He is trying his best. No 1consider he is an actor
Best actor

All movies also hit
Thala nee than next super star
16
Arun Pandian
That's true mate I have met him once and he is such a douchebag...
One bull hulk and a walking beef shop with an ass hole talk
He tries his best but doesn't have a good luck
Donknow who he is
17
Rajinikanth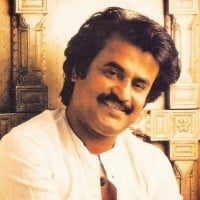 Shivaji Rao Gaekwad better known by his stage name Rajinikanth (born 12 December 1950) is an Indian Tamil film actor and is considered as Super Star of Kollywood after M. G. Ramachandran. After earning ₹26 crore (equivalent to ₹55 crore or US$8.2 million in 2016) for his role in Sivaji (2007), he ...read more.
He should be no one in this list... Don't know how to act, had no physique throughout his career but can kill 1000 people in a film with his own hand, unwanted punch dialogues, overscene... I wished god he must die when he was series at a stage.. Such a useless jerk tn people... But stupid people worship him as an idol... And surya deserves to be out of this list...
I love super star no one is there in this world like him... His style, his humanity, his simplicity, on point view if find the meaning human being then we will get this only Rajinikanth... I always love rajinikanth
He should be the next person to Joseph vijay.. oh my god.. his over acting expressions and mindless actions are a real comedy to watch... and the punch dialogs (which he gives free to viewers but don't follow any) are really worthless... just a stage man..
He is the real comedy star.. People are thinking him as a super star... What a comedy? He wants to romance with the world beauty ice when he is about to die.. It is very shame to Tamil cinema
18
Karthi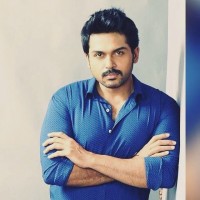 Karthik Sivakumar, better known by his stage name Karthi, is an Indian film actor who works primarily in the Tamil film industry.
You look so cute
Karthi who his quickly improved his name in cinema industry
Current all movie not suitable for him?
Like you so much
19
Sam Anderson
He shouldn't be on this list. Is he even an actor?
He should become a comedian
Best actor with lot of talent.He should act in Hollywood along with Tom Hanks
I am a big fan of his dance
20
R. Sarathkumar
He is only a body builder
Very sexy body
21
Sasikumar
Can he get of his bearded lousy look? I turn off my T.V. whenever he appears in a movie. Probably a Villain role will fit him better.
He is very good in acting
Please stay as a director. Indigestible acting.
He gives same kind of expressions in every movie.As director he is good but not in acting.
22
Siva Karthikeyan
I like your comedy
He is very smart & cute. His comdy is awesome many miles to go siva
He gonna rock Tamil industry
Siva looking so good.he is one of the bet actor in the Tamil cinema industry.i like you siva...
23
Shiva
I just hate him.do ask him not to act in movies anymore
Siva has to improve himself
He not take any improvement in his acting and dialogue delivery
He is the comedy actor
24
Prasanna
He is a good actor and a simple person...long time ago I saw him in a temple...he was so simple and spoke so politely with us
He's good, handsome and good in acting.. Smart
25
Silambarasan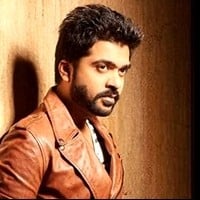 Silambarasan is an Indian film Actor director, producer and singer, who works mainly in the Tamil film industry.
Silambarasan is a useless actor in South India, he has lot of stuffs but being wasted because of his headweight. He overacts in his movies and he does not deserve for acting.
He is the most talented person capable of acting different kind of roles in each movie unlike dhanush who has been acting only in soup movies since his first movie
Talented guy... but too much self praising in his movies... all his movies are useless except vaanam, vtv n kovil... such an irritating guy...
Dumb arse of an actor, over acts, way over his head and someone needs to dunk him in dung to get his finger out his arse!
PSearch List