Best Bone Thugs N Harmony Rappers
blazeup
The Top Ten
1
Krayzie Bone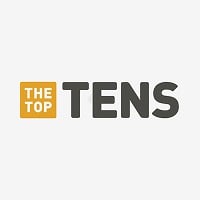 Krayzie is so sick that he was on ridin dirty by Chamillionare. At that time it was the greatest hit of the year. Krayzie deserves more respect for everything he done for the group and after thug Mentality was released. You got to give the guy credit I mean he just made another solo album and it wasn't even bad. Bone thugs are the greatest rap group of all time. I don't care about NWA or wu tang clan or any of them. When you listen to other rap groups songs and try to compare it to crossroads it just won't happen. Crossroads till this day is one of my favorite songs of all time. Plus I never heard a rap group that actually sings and raps good. - JCchrom3
Krayzie is the true mastermind behind bone. No matter how you slice the pie, they have all admitted (including Bizzy) that Krayzie inspired them all to rap and basically gave them the game. Although Bizzy is just as potent, Krayzie beats them all with his creativity, consistency, and genuineness!
Hands down the best lyricist and 2nd best harmonizer (bizzy might as well have been a singer) of the group.. Bizzy is a close 2nd but the behind the scenes BS brings him down though
2
Bizzy Bone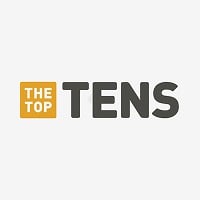 The Top 3 are Krayzie, Layzie and Bizzy. Overall, Lyrics + Production + Creativity + Solo Career, Krayzie is the best. Speaking purely Lyrical though; Bizzy is the best. Hands down. The other 4 admitted that Bizzy MASTERED the Bone Style. His solos are not though. He a better team player then leader.
Bizzy Bone have an amazing flow and dope-ass lyrics. The GOAT
Krayzie bone always wanted to be the leader of the group you could see it, but always was in bizzys shadow on almost every single song
3
Flesh N Bone
Flesh hardest out the group got sweet melodies him n kray flesh n bizzy the fastest and flesh the. Rawest of the group people sleep on flesh bit YouTube rwo ft flesh untouchables listen to his verse
Flesh goes hard as hell. If you listen to 5th dog let loose album you will understand. He was so underrated in the group he should be higher than 9%. Tracks like Silent Night. the Master and Deadly are a msterpiece. I'd put deadly and silent night my top 30 favorite songs of all time. But then let's don't forget about T.H.U.G.S. That album had to be the best solo album out of the group come on now world So Cruel, Playa Hater, No Mercy a lot of good tracks. - JCchrom3
Its not complete without flesh n bone. I like his flow a fast mellow rapper. Out of all the solo project I like his the most. T.H.U.G.S. (Trues Humbly United Gatherin' Souls) is one of solo bone albums
4
Layzie Bone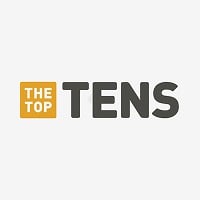 Steven Howse is a hip-hop artist known primarily for being a member of the group Bone Thugs-n-Harmony.
Layzie has the best voice and plus he comes up with some of the beats. Back then before they started rapping Layzie started beat boxing. His album Thug by Nature was a good album had a lot of singing in it and good songs - JCchrom3
He Rhymes with every world and his flow is sick - blazeup
To be honest here,I found it really hard to pick between Layzie Bone and Krayzie Bone
5 Wish Bone
BAdd New Item
Related Lists

Best Bone Thugs N Harmony Songs

Best Bone Thugs N Harmony Member Solo Albums

Top Ten Best Songs on Bone Thugs-n-Harmony's Thug World Order

Top Ten Best Songs on Bone Thugs-N-harmony's Creepin on Ah Come Up
List Stats
5 listings
4 years, 351 days old

Top Remixes
1. Flesh N Bone
2. Krayzie Bone
3. Bizzy Bone
JCchrom3
1. Bizzy Bone
2. Layzie Bone
3. Krayzie Bone
blazeup
Error Reporting
See a factual error in these listings? Report it
here
.