Top 10 Most Boring Album Covers
LightningStrike
Have you seen an album cover that has absolutely nothing in it? Here is a list about it just to show and I think you're going to be seeing a lot more of these albums than you have in any time. Here's the list about the most lame and most unappealing album covers.
The Top Ten
1
Tri Repetae - Autechre
That thing on the corner doesn't count as part of the album cover. This cover is just one solid color. I can see what it is but I can't describe it much. More like dark beige I think. - LightningStrike
A work of art
I hate beige... - Camaro6
2
The Beatles - The Beatles
Very iconic. How? I don't know. This album cover is just plain boring except that it has the words "The Beatles" in it. - LightningStrike
Iconic, but they had more potential for the cover. - Not_A_Weeaboo
3
This is Spinal Tap - Spinal Tap
Are you people that lazy that you have to make the entire album cover black? Well, that thing on the top doesn't count as part of the cover that's why. But it's there. - LightningStrike
Boring..
4
Music for Films - Brian Eno

Well, at least they have the names on two corners. But the whole thing is just dumb. - LightningStrike
5
Newwave - Dat Adam

Just black screen
6
Suck It and See - Arctic Monkeys

Suck what and see? The record cover? Do I really need to put my mouth on the record? I see a damaged album that's all. - LightningStrike
The cover totally sucks. Does it suck "it", though? Does it see? - BlackAngel_ZombieBoy
7
Brotherhood - New Order

You really want to take a picture of a peace of wood and just make it an album cover? What a lame exception. - LightningStrike
I hate this
8
Best of Nirvana - Nirvana

It's just the Nirvana logo and that's it. Nothing else, it's just a black background with the logo. - LightningStrike
9
Still - Joy Division

It's "Still" another one of these album covers with one single color on the background with tiny words. At least they have that logo above it. - LightningStrike
10
Live Peace in Toronto 1969 - John Lennon

Do we really need to take a picture of the sky? With one boring cloud? Or how about listen to that music darn it. - LightningStrike
I wouldn't say it's boring. - winterbreeze
The Newcomers
?
Velvet Underground & Nico - The Velvet Underground

The Contenders
11
XX - The XX

It's not a cover that makes an album great, it's the songs that the album contains.
Just an X. - Userguy44
12
Yeezus - Kanye West

Not a fan of Ye but this album cover is lit. - DarkBoi-X
Lil Pump >>> Kanye West - LilPumpTheGod
13
Antics - Interpol

14
Four - Bloc Party

If it's four than why would there be four boring rings on the cover and not something else? You know this is just laziness right here. - LightningStrike
15
Beyoncè - Beyoncè
Just a boring pink font on a black background. Booorrriiinggg
I personally think on here it works. While yes, basically it's just a unicolored background with the artist name on it, the font and its color make it lool classily minimalistic, much like a box for a luxury perfume. - Martin_Canine
16
Food & Liquor II: The Great American Rap Album, Pt. 1 - Lupe Fiasco

17
No Line on the Horizon - U2

18
America - 30 Seconds to Mars

Let it be an indication of how half-assed this album is from how half-assed this cover, or should I say covers are. - SuperSonic17
19
If You're Reading This It's Too Late - Drake

20
Lp2 - Sunny Day Real Estate

21
Back in Black - AC/DC

22
Black Album - Metallica

This isn't boring to me. I actually find it very classy. - Metal_Treasure
23
Who Do Ya (Love) - KC and the Sunshine Band

24
Chrome - Dat Adam

25
Until One - Swedish House Mafia

26
It's Classy, Not Classic - Breathe Carolina

27
3 - Glashaus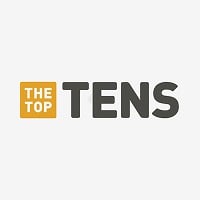 28
2nd to None - Elvis Presley

It looks absolutely horrible, and definitely not like a widely released official compilation. Elvis' head randomly cut off at the side, and the "2" is just a basic Arial font. This looks completely homemade.

Fortunately, over here they sold a version with an alternative cover that resembles his previous compilation "ELV1S", just in silver instead of gold. - Martin_Canine
29
Back to Black (Deluxe) - Amy Winehouse

Just words.
- TheDuttyGyal
30
My Pet Goat - John Gibbons
Too much record label. Not enough artwork. It could have been a bit like Elderbrook's Capricorn cover.
- TheDuttyGyal
31
Blind Guardian - Live

Who added this? This is one of the greatest, most atmospheric cover artworks I have ever seen. - Martin_Canine
32
Und Weida? - Seiler Und Speer

33
Love Lust Faith + Dreams - 30 Seconds to Mars

34 YouTube Money Mixtape - Yung Schmoobin
35
The Endless River - Pink Floyd

36
Kid A - Radiohead

37
Ok Computer - Radiohead

How is this boring? - Pointingfingers
38 The 1975 - A Brief Inquiry to Online Relationships
39
Vitalogy - Pearl Jam

40
Live at Leeds - The Who

41
At the Edge of Time - Blind Guardian

Cheesy album.
42
Panopticon - Isis

BAdd New Item
Related Lists

Top Ten Most Boring Sports

Most Boring Nickelodeon Shows
Most Boring Things
Most Boring Things to Do In Your Spare Time
List Stats
100 votes
43 listings
305 days old

Top Remixes

1. Tri Repetae - Autechre
2. This is Spinal Tap - Spinal Tap
3. The Beatles - The Beatles
Metal_Treasure

1. Newwave - Dat Adam
2. Tri Repetae - Autechre
3. This is Spinal Tap - Spinal Tap
LightningStrike
Error Reporting
See a factual error in these listings? Report it
here
.