Most Boring Asian Countries
The Top Ten
North Korea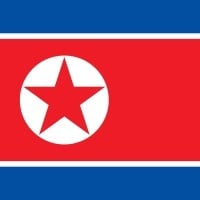 The Democratic People's Republic of Korea, also known as North Korea, is a country in Eastern Asia. Its capital is Pyongyang. It is currently ruled by the dictator Kim Jong-Un, after inheriting the title from his father, Kim Jong-Il, who in turn inherited it from his father, Kim Il-Sung. ...read more.
Don't blame the country though. Blame the corrupted, evil, manipulative government! Absolutely no rights to the people. Whats worse is that the natives there can't leave the country! Unless if you make a smart and witty plan.
North Korea should be 1 Iran 2nd
Brainwashed by an evil freak.
Have to worship the evil freak or punishment.
Mongolia

Mongolia is a landlocked unitary sovereign state in East Asia. Its area is roughly equivalent with the historical territory of Outer Mongolia, and that term is sometimes used to refer to the current state.
Mongols are lazy
Mongolia lol
Cambodia

Cambodia is a Southeast Asian nation whose landscape spans low-lying plains, the Mekong Delta, mountains and Gulf of Thailand coastline. Its busy capital, Phnom Penh, is home to the art deco Central Market, glittering Royal Palace and the National Museum's historical and archaeological exhibits. In ...read more.
This hurts as a Cambodian myself. Come visit us and get stuck on a boat in a rainstorm! Come visit Angkor what! Come try to draw the flag! No? k :/
Nepal

Nepal, officially the Federal Democratic Republic of Nepal, is a sovereign state located in South Asia. ...read more.
Oh come on! All the cool temples are there and has an interesting culture
I hate the flag
Flag got nothing to do about COUMTRY you dumb bitch
Tajikistan

Tajikistan, officially the Republic of Tajikistan, is a mountainous, landlocked country in Central Asia with an estimated 8 million people in 2013, and an area of 143,100 km2.
Vietnam

Vietnam, officially the Socialist Republic of Vietnam, is the easternmost country on the Indochina Peninsula in Southeast Asia.
Vietnam is greedy and ugly and lazy.
Seller in Benh Than very rude
Kazakhstan

Kazakhstan, officially known as the Republic of Kazakhstan, is a country in northern Central Asia, with a sliver of its territory west of the Ural River extending into Eastern Europe.
Steppes, ugly people and awful climate. Kazakhstan was a place where Russians built GULAG concentration camps.
Malaysia

Malaysia is a Southeast Asian country occupying the Malaysian Peninsula and part of the island of Borneo. It's known for its beaches, rain forests and mix of Malay, Chinese, Indian and European influences. The sprawling capital, Kuala Lumpur, is home to colonial buildings, busy shopping districts such ...read more.
Here is I'm getting bored of this country the reason is why school is very boring by learning by stupid basic teacher and I'm tired of malaysian teacher attention seat floor rock every darn days tired mean geting very super bored
Uzbekistan

Uzbekistan is a landlocked country. It is one of two doubly landlocked countries in the world, a country completely surrounded by landlocked countries in Central Asia. ...read more.
Boring
Brunei

Brunei, officially the Nation of Brunei, the Abode of Peace, is a sovereign state located on the north coast of the island of Borneo in Southeast Asia.
The sultan just spends his money in cars and no tourist entertainment. Also too Mitch oil everywhere! I literally live on an oil field
It's boring, slow wifi and lte and a lot of discrimination
Too boring nothing but oil
Only oil
The Contenders
Burma

Myanmar (formerly Burma) is a Southeast Asian nation of more than 100 ethnic groups, bordering India, Bangladesh, China, Laos and Thailand. Yangon (formerly Rangoon), the country's largest city, is home to bustling markets, numerous parks and lakes, and the towering, gilded Shwedagon Pagoda, which contains ...read more.
Philippines

The Philippines was established in March 16, 1521 and named in honor of a Spanish King whose name is King Philip of Spain II. It is located at Asia, specifically at Southeast Asia. The capital is Manila. 89% of the people there currently are native, while 11% of people there are foreigners.
India

India, officially the Republic of India, is a country in South Asia. It is the seventh-largest country by area, the second-most populous country (with over 1.2 billion people), and the most populous democracy in the world. Its capital is New Delhi. Some other major cities are Mumbai, Chennai, and Ahemdabad. ...read more.
Iran

Iran, also known as Persia, officially the Islamic Republic of Iran, is a sovereign state in Western Asia. The capital city is Teheran and the major city is also Tehran. The country's official language is Persian. ...read more.
Iran people are so arrogant
You don't really see any modern things but there are historic things and... That's it I guess :( I wish I was born in another country
Singapore

Singapore, officially the Republic of Singapore, and often referred to as the Lion City, the Garden City, and the Red Dot, is a global city and sovereign state in Southeast Asia and the world's only island city-state.
Laos

Laos, officially the Lao People's Democratic Republic (LPDR), or commonly referred to its colloquial name of Muang Lao is a landlocked country in the heart of the Indochinese peninsula of Mainland Southeast Asia, bordered by Myanmar (Burma) and China to the northwest, Vietnam to the east, Cambodia to ...read more.
United Arab Emirates

The United Arab Emirates, sometimes simply called the Emirates or the UAE, is a country located at the southeast end of the Arabian Peninsula on the Persian Gulf, bordering Oman to the east and Saudi Arabia to the south, as well as sharing sea borders with Qatar and Iran.
Egypt

Egypt, officially the Arab Republic of Egypt, is a transcontinental country spanning the northeast corner of Africa and southwest corner of Asia, via a land bridge formed by the Sinai Peninsula.
Wrong continent
Umm... Whoever put this on...this is an African country
Israel

The State of Israel is a country in the Middle East and the only country with a Jewish majority in the world but arab, african and east asian communities still can be found. ...read more.
I love Israel and Saudi Arabia the two best holy countries ever sorry Vatican :/
Bangladesh

Bangladesh, on the northern coast of the Bay of Bengal, is surrounded by India, with a small common border with Myanmar in the southeast. The country is low-lying riverine land traversed by the many branches and tributaries of the Ganges and Brahmaputra rivers.
Georgia

Georgia is a country in the Caucasus region. Located at the crossroads between Eastern Europe and Western Asia it is bounded to the west by the Black Sea, to the north by Russian Federation, to the south by Turkey and Armenia, and to the southeast by Azerbaijan. The country's capital and a largest city ...read more.
Pakistan

Pakistan was established in 1947 and is located in South Asia. Islamabad is the capital city of Pakistan. Karachi, Lahore and Peshawar are other major cities of Pakistan. Urdu and English are official languages of Pakistan. World's second highest peak (K-2) and ninth highest peak (Nanga Parbat) are ...read more.
Sri Lanka

Sri Lanka, officially the Democratic Socialist Republic of Sri Lanka and known from the beginning of British colonial rule until 1972 as Ceylon, is an island country in South Asia near south-east India.
China

China, officially the People's Republic of China, is a sovereign state in East Asia. It is the world's most populous state, with a population of over 1.388 billion. It was established in 1949 by Chairman Mao, the president of the communist party. Its capital is Beijing. The major cities are Shanghai, ...read more.
Bahrain

PSearch List