Top 10 Most Boring U.S. States to Drive Through
The Top Ten
Kansas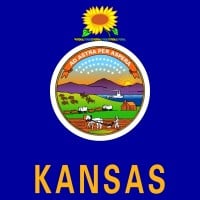 Kansas is a U.S. state located in the Midwestern United States. It is named after the Kansa Native American tribe, which inhabited the area.
Very boring, unless you like to eat food, since much of what you eat comes from there.
Nebraska

Nebraska is a state that lies in both the Great Plains and the Midwestern United States. Its state capital is Lincoln.
North Dakota

North Dakota is the 39th state of the United States, having been admitted to the union on November 2, 1889.
Oklahoma

Oklahoma could just get so boring all the time when driving through
Florida

Florida is a state located in the southeastern region of the United States. Florida is the southeasternmost U.S. state, with the Atlantic on one side and the Gulf of Mexico on the other.
Nevada

Nevada is a state in the Western, Mountain West, and Southwestern regions of the United States of America.
The drive from Vegas to LA was so boring that I fell asleep while sitting in the back of my aunt's car!
Wyoming

Wyoming is a state in the mountain region of the Western United States. The state is the tenth largest by area, but the least populous and the second least densely populated of the 50 United States.
South Dakota

California

California is a state in the Southwestern United States. With 39.6 million residents across a total area of about 163,696 square miles (423,970 square kilometers), California is the most populous U.S. state and the third-largest by area. The state capital is Sacramento, and the largest city is Los Angeles. ...read more.
Drive the Interstate 5 from Tejon Pass to Lake Shasta. Grass, farms, and cows.
New Mexico

The Contenders
Texas

Texas is a state in the Southern USA. It is the second largest by area and population. Its largest city is Houston.
Indiana

Yes it's a hussle and its very boring there's also a lot of construction - ikerevievs
New Jersey

New Jersey is a state in the northeastern and mid-Atlantic regions of the United States. It is bordered on the north and east by New York, on the southeast and south by the Atlantic Ocean, on the west by Pennsylvania, and on the southwest by Delaware.
It doesn't matter if we're traveling on the NJ Turnpike or the Garden State Parkway, it is boring either way!

I feel like the trip traveling from NJ back to my hometown in Philly is shorter and much faster than driving from Philly to NJ.
BAdd New Item