Greatest Boxers of All Time
Emery
The Contenders: Page 2
21
Jack Dempsey
The name to be remembered, the hard hitting boxer and savage of the ring, I like his style, the way he moved and punished his opponents.
He should be in the top ten. I heard his name all the time when I was a little boy, and he had not played in 45 years!
Very strong man with his special move called dempsey roll
Dempsey brought into a ferocity that has never been matched.
V 6 Comments
22
Sonny Liston
Sonny Charles Liston's reputation was trashed by the sporting journalists of the day. Everyone talks about Muhammad Ali beating him, but Liston was an old man when he lost and, let's be fair, every great fighter looses in the end (Muhammad Ali included). The quality of the opponents that Liston defeated (annihilated) was far higher than other heavyweight fighters in the top 10.
Undefeated for 7 years most feared boxer of his time Muhammad ali said he was scared to death people said they saw peoples legs shake when they got in the ring George foreman was scared to talk to liston
Most feared boxer of his time, was undefeated for 7 years, destroyed the legendary floyd patterson 2 times! In under 1 round and many others of his time, only the legendary muhamad ali defeated him in his prime and that was in very shady circumstances. Should be at least in the top 10 in my opinion
Impresionante pegador. Para mi el mejor de todos los tiempos. Su primera derrota tenia la mandíbula rota y aún asi perdió por decisión muy controvertida de los jueces. La última derrota era ya muy viejo y perdió contra un sparring que lo conocía muy bien. Y las de Ali, ahí están los vídeos... que cada cual piense lo que quiera.
V 2 Comments
23
Roberto Manos de Piedra Duran
Just The Greatest. He was far better than Ray Leonard, who admitted he was the hardest puncher he ever faced and that he was also the hardest boxer to hit cleanly. In fact Leonard said you couldn't hit him with a handful of rice. I don't think Roberto gets the credit he deserves as possibly second only to Sugar Ray Robinson in the all time greats list. And I mean no disrespect to any other boxer. They are all heroes for stepping into the ring. No matter where we place them in lists, all are great in their own unique way. Thank you for allowing me to comment. Harry.
Why is number 1 at no 28? A natural lightweight who won titles in 4 divisions and dominated the best over four decades. He is incomparable! Was at his best in the early 70's when he was angry and hungry - he later fought out of shape and with little passion but still won! I saw him fight in the early 1970's and after winning he went after the opponents corner men! Scary!
I remembered in more than one ocassion,when Duran fought in Panama city,we would be in line cause we arrived a few minutes late
to the ficht ,all of a sudden ,we would se everyone was coming out the other door,we tought it was a fire or something,when we asked ,the reply was Duran knocked him out in less than 1 min.,this man was without a doubt,the greatest latin american fighter of ALL times!!!!
I agree, just the greatest
V 16 Comments
24
Wladimir Klitschko
All sports get better and better performances by time. Mark Spitz 2:00 200 fly - Michael Phelps 1:52. Carl Lewis 9:84 - Usain Bolt 9:58. Wlad is now. 1) Untouched in ten years. 2) Facing better opponent records than anyone. 3) Facing boxers from every nation on the planet as Ali, Foreman and Tyson didn't.
The greatest boxer of all time, no doubt. So many people hating because he's unbeatable.
Bosslike performer. He simply a boss. He was a beast is a beast and will forever be a beast. Do you really need more? He is nearly unbeaten
ARE YOU SERIOUS HE DIDN'T LOSE A MATCH IN 10 YEARS IN THE HEAVYWEIGHT LEAGUE AND HAD ALL FOR BOUTS AT THE SAME TIME FOR OVER A DECADE THIS DUDE SHOULD BE 2 and ON THIS LIST CLOSE TO 1ST
V 7 Comments
25
Sam Langford
The greatest uncrowned boxe of all time. In 1915 Sam Langford went against the greatest boxer at that time Jack Johnson Johnson won but Langford put a cut the size of a hotdog on Johnsons left cheek
26
Oscar De La Hoya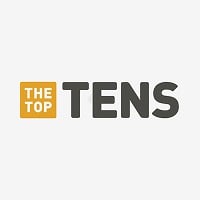 Oscar De La Hoya is a former professional boxer who competed from 1992 to 2008. He holds dual American and Mexican citizenship.
A great boxer, and he is definitely better than Leonard and Maywheather!
Great boxer, made more money than any other non heavyweight. Lost a lot of his big fights, out of his prime. Yet he never ducked anybody he went after everyone maybe not the best ever, has my vote for most entertaining. Boxing will miss him
Hell yea he got it on everybody loved the Golden Boy he put on a show and that Left hook he had was so sweet especially when he dropped Vargas in the 11 round in 2002 Classic - mountainhawk
One of the most handsome boxers ever! He'll stay golden in my eyes! Oscar was a true boxer. Lacked power, but boxed smart and methodical. Damn he was cute.
.
V 7 Comments
27
Roberto Duran
Held the lightweight title forever chased Ray leonard (moved up to welterwight) in the first fight he showed it was man against boy. Was forced to take a rematch in one of the shortest time spans (allegedly after Leonard scouts reported he was partying and had balloned to over 200lbs and had about 45 days of training. Demanded money for second fight be deposited before the fight ( no mas fight was result of horrible conditioning. Don King cut him loose after loss to nobody Kirkland Lang later went on to win more titles I consider that a victory over one of the most corrupt promoters in boxing history. How many times has that been done? Laugh out loud His win loss record amazing. A brutal inside fighter and counter puncher.
The greatest infighter of all time. He ruled the lightweight division. His murderous punching power and defensive skills allowed him to move into heavier weight divisions successfully, as he won the welterweight, junior middleweight and middleweight crowns.
Destroyed the lightweight division, first man to defeat Sugar Ray Leonard to win the welterweight world title and later on became the world champion at junior Middleweight and middleweight.
I'm named after Roberto. My dad is a close friend with him. I heard that once,he was at a bar, and somebody bet him $100 that he couldn't knockout the donkey outside of the bar. He took that bet, and in one punch he knocked it out! Watc the video of the top 10 most dangerous boxers of all time. Sugar ray Lenard says" Every time he hit me, it felt like bricks being pounded against my face.
V 8 Comments
28
Jimmy Wilde
To have Jimmy Wilde at number 27 is like having Elvis Presley in a similar ranking as a singer!
Absolute piss-take!
How can you not. Have him top 5, idiot, never fought qabove 6 st 11 and there was no weight cllass for him, so every fight he gave away weight, and seeing the likes of who you have above him is an embarassment, uf you wanted to name NAmericans call your list that - dazter
Ali copied the sway from jimmy, the ghost with a hammer in his hand say's it all. pound for pound one of the hardest hitters of all time.
V 2 Comments
29
Naseem Hamed
Best boxer out of the UK. He has influenced many boxers around the world
At his peak brought attention to the lighter weights helping boxing as a whole not just the heavyweights were exciting
What a show he gave! A true artist!
Definitely not 30
V 12 Comments
30
Arturo Gatti
I'll give Arturo Gatti the hugest heart award! He just wouldn't quit. He had more heart than skill, but I loved to watch him box because of it.
Gatti fought Ward with and broken hand AND a shattered ear drum. Argue that. Gatti was the BEST!
Top Ten, you gotta be freaking kidding me, Mickey Ward lost to Gatti, and Gatti had a broken hand!

Best heart ever
V 4 Comments
31
Wilfredo Gomez
Gómez was fearless the best súper Bamtweight ever in my opinión he's one of the top 50 Récord speaks for itself 17- title defense all by knock-out it's a récord till this day
32
Archie Moore
ZOne of the greatest fighters that ever lived, loved his boxing style, unique, also a great human being
Canny fighter indeed. Well done, Archie!
Simply the best, number one, the tops.
33
Thomas Hearns
WHAT THE HELL? He's record is unbelievable he has 4 titles he knocked out almost everyone he fought he is the freak of boxing the man with the hitman style he should be on the top 20
Devastating power and speed! Broke his hand in the second round versus Hagler. Otherwise, the outcome might have been different. Easily won the second fight against Leonard,. Judges called the second fight a draw. That was pure robbery!
He's my favorite boxer ever! Knocked everybody out!
Huge, huge puncher!
V 3 Comments
34
John Duddy
He should number one he knocked out mayweather in two hits
35
Amir Khan
NOT THE GREATEST. But Olympic champ at 17, world champ at 22. Put 100% of his heart into every fight. Involved in wars like Miadana and classed the classiest like Judah and Paulie. Even after the brutal hook from Garcia that 99 percent would not recover from he got up, fought and ended the fight on this feet. Could have become one of the best had it not been for some weaknesses in his defense.
Amir khan is great fighter very brave and his hands speed is so fast
Amir Khan has all the skill which Manny Pac man has and Amir Khan is a pacman fan too one day Khan will also become great like pacman
Come on he has a weak chin enough said that will get you no where - mountainhawk
V 11 Comments
36 James J. Jeffries
37
Jake LaMotta
Jake lamotta was never knocked down and beat the best ever fighter that lived ( sugar ray robinson) and should be ranked in the top ten
Jake Lamotta could take a punch like no other, he should be in the top ten at least!
Lamotta is the only fighter on this list besides Tyson I wouldn't want to meet on the street.
RIP he just died. Box in heaven
V 4 Comments
38
Juan Manuel Marquez
The guy is a true warrior
Extremely underrated, could dance with the best and still win, also never ko'd never ducked a fight and when he thought of retiring he went and fought manny one last time and won
December 8th 2012. See what he did to Manny Pacquiao. No one has ever done what Marquez did. Also, to this date (December 2012), NOBODY HAS EVER knocked him out; all his losses (except the Mayweather fight, where he had to go up two weight divisions in a couple or months amd wasn't ready) are questionable decisions. Marquez is definitely the most underrated fighter ever!
39
Ken Norton
Underrated for his knockout losses to 3 of the hardest hitters of all time, 2 of which while past his prime, people forget that Norton, in turn, beat multiple fighters who defeated each of them (save technically for Gerry Cooney, who got Norton in the latter's last fight and doesn't deserve to factor in, for many reasons on top of that). It might still be fair to say he had a stylistic weakness there, but no more than Joe Frazier, who had the same results in his trilogy with Ali but consistently ranks much higher for it.

What also doesn't help is that several of Norton's ranked contender opponents, in what should have been chances to demonstrate his greatness, turned out to be overrated and lucky that they even got to fight him. But contrary to what his more desperate detractors say, his win over Ali was NOT due to Ali having a magic style that made great fighters look bad but a kryptonite-like weakness if you simply held your arms like a crab. Again, to be fair, his style ...more
To me he is one if the greatest stars in boxing eitj his stylistic boxing stance
Broke muhammad alis jaw
40 Emile Griffith
PSearch List
Recommended Lists
Related Lists

Fastest Boxers of All Time

Greatest Heavyweight Boxers of All Time

Best Pro Wrestlers/Boxers of All Time
Best Super Middleweight Boxers of All Time
List StatsUpdated 17 Oct 2017
24,000 votes
162 listings
10 years, 269 days old

Top Remixes (72)

1. Muhammad Ali
2. Sugar Ray Robinson
3. Sugar Ray Leonard
boycie

1. Floyd Mayweather Jr.
2. Mike Tyson
3. Jack Johnson
jam1lon

1. Muhammad Ali
2. Thomas Hearns
3. Joe Louis
BR1995
View All 72
Posts
Tyson-hahaha
visitor
Error Reporting
See a factual error in these listings? Report it
here
.