Super Junior - Korea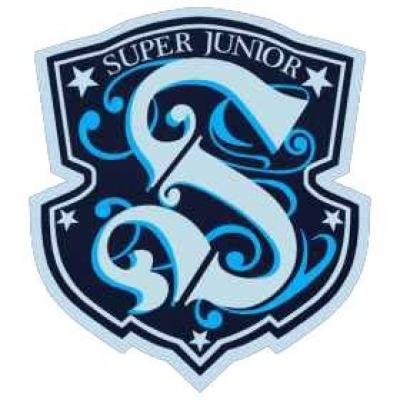 Uploaded by DynastiNoble
Info
Super Junior is a South Korean boy band. Formed in 2005 by producer Lee Soo-man of S.M. Entertainment, the group comprised a total of thirteen members at its peak.
Comments
Top
Popular
Newest
There are the best! I love them forever! They are hardworking, they appreciate the fans, they love their job, they try their best, they always smile, they never let us down. They are the best. And I will never regret loving them and I don't know if I can love them any better
Which Kpop group you think suffered the most?
Name the Kpop group that you think suffered the most, whether before their debut or after :) And explain why you think so :)

My answer:
SUPER JUNIOR

I think they REALLY suffered a lot... a lot of the members have been trainees for like 6 years, 5 years etc. and that is A LOT. They really suffered during their trainees period, as you know... trainees usually suffer a lot ):
And after their debut, there were a lot of criticism, like how people say they cannot succeed with so many members, and blahblah.
Kangin said before on his radio programme how those criticisms hurt them a lot, that people cannot imagine how sad they feel because of them.. And he was crying so hard..
And when they debuted, SM actually wanted to just try out the 12 members, then remove some of the members away, which caused Super Junior to be VERY depressed, because they are like brothers, so close they never want to separate (but in the ...more
Super junior is the best boy band. EVER. You know why? Because they care too much about their fans, ELFs. They may be not blood related to each other, but they seems to be brothers the way they treat each other. They do appreciate what their fans are doing. They always do their best whenever they have performances and they also do their best so that ELFS will be proud of them. I'm an ELF and I'm proud of them. I really admire their love for each other. Their trust and all. They're the best. That's all I can say. They never let ELFS down. Super junior WAITING FOREVER!
I know that they are not complete right now but I believe that they will be.. Someday!
I love super junior!
Super Junior is a part of my life.. I get inspired by watching them.. One word that can describe Super Junior is P..E..R..F..E..C.. T! They all are very unique and that makes them so special for their fans.. Always give the best for their fans and never let their fans down.. SUPER JUNIOR & ELFs are strong bond that cannot be separate.. I LOVE SUPER JUNIOR WITH ALL MY HEART! SUPER JUNIOR IS THE BEST! &
I can still remember my first encounter with Super Junior. I was just browsing the international web when I stumbled upon their music video for "No Other" in Youtube. I didn't know what they were singing or saying (I speak English) but despite that, I continued watching. There was just something about their voices that made my heart melt, albeit when I kept questioning myself of their sincerity and talent as individual singers, not as singers signed under S.M. Entertainment. And that, I do not know. But a successful band doesn't only rely on their talents necessarily. How they conduct themselves, how they behave to others, and their level of perseverance or determination are some factors that are taken into consideration too.
In my opinion, Super Junior was one of the group with lot of experiences. They have been through a lot since their debut. One of their biggest challenge is when they involved in a big accident that almost take their younger's lives. After that, one their their member left the group. A year later, a father of one of their member's died and at the same day, one of their member involved in an accident again. Because of that, although they were the biggest group, they were able to stand together until now without being disbanding...
I have become their fan for 3 years
Only Super Junior make me cry when they're cry and smile when they're happy
they are called the king of fan-service but it's not only fan-service but also they really love us(ELF)
they talk about us everywhere, thank for us first when they're received awards, and give us many many sweet words on twitter, always care about "their girls, their angels"
thanks Super Junior because of your appearance in my life, kamsahamida, love you my boys :x
A group with 15 members, where every single one of them is talented and awesome. They have some epic songs. Sorry, sorry is probably one of Asia's most popular songs of the last decade. SuJu have thousands of fans in countries that they've never even promoted. Simply amazing
Super Junior's members are all very talented and they work very hard to please their fans. Not only that, they also reach out to them and make sure the fans know how much they love and appreciate them. There's a reason why their fanbase is called EverLasting Friends. :) SUPER JUNIOR ELF = FAMILY.
Super Junior is known as to the BEST group who spread the Hallyu or Korean Fever through out not only on Asia but in America and Europe as well.. They have everything, from faces to talents! They have the most amazing vocals and most synchronized dance moves! They're songs are very uplifting and easy to dance. Their songs are not focused in only one genre but varied that makes the fans can't get enough of them!
Super Junior is the hardest working group I have seen. Ever since before they made their debut til today - they continue working hard in not only singing but acting, MCing, musicals, movies, dramas, modeling, rapping, dancing, they can do it all. Plus they are so down to earth and FUNNY you can help but fall in love. & Super Junior - LAST MAN STANDING! ELF - LAST FANDOM STANDING! SJ HWAITING!
THE LAST MAN STANDING. There's no words to describe how much I love these perfect 15 boys. They might not be 15 now but I believe somewhere in the future that will change. Super Junior is all worth it. All of them 15 of them are talented, cute, hot, sexy, adorable, amazing voices and the most cutest smiles ever. I'll never regret the day that I love them. They are forever in my heart. I love you Super Junior. Forever ELF..
The best Asia's idol. Talented and powerful band in world. NO DOUBT! With 10 members, they can control the stage and a thousand of fan in front of them. That's why they should win this poll
I love Super Junior because even though they have gone through all those hardships and trials but still, they are still there, continuing to perform for ELF. They don't perform to have lots of money but to fulfill their dream to cover the world with Sapphire Blue balloon. and of course to make all ELF happy. I LOVE SUPER JUNIOR AND I WILL NEVER STOP BEING ELF!
Super junior is the best boy band in the world! They really versatile.. Singing, dancing, mc, dj, they can do everything.. And their love to their fan is fantastic.. Once you know them.. You will be captivated by their charm!
The best performance ever only comes from this angels! They each are multi talented, despite from being just singers, they can do variety, dancing & also acting. EverLasting Friends are praying for everlasting SuJu!
The best Kpop group ever! The best Asia group ever! The best World group! With the best leader... Best singers... Best dancers... everything!
SUPER JUNIOR
They are all very talented and have many special skills.. They have proved to us that they are not being popular just because of their handsome face or style only but they are qualified to be in the industry based on their talents.
They never stop working hard, that's what I appreciate about them! And they never fail to make their fans smile. Deep down, the remaining Super Junior members still remembers the 4 missing members. They are not just band mates, they are more than that! Super Junior are a bunch of fun and loving guys, they absolutely deserve my love!
Super Junior boys is really really adorable :)
They have a very good, funny, and variety personality.
The dance and song is very catchy. No one can beat those boys. I love that boys so much with all my heart.

Super junior is the best boyband that I know. They have so much talented. They growing up together. And they feel like brother each other.. I never seen super star like them before.. They have the best star, and the best leader in the world who had leading them the best.. SUPER JUNIOR ALWAYS IN MY HEART!
Super Junior is Super Fantastic boyband in the world. Super Junior has members who are multitalented. SUPER JUNIOR has fantastic fans called ELF or Everlasting Friend. Super Junior always can be ELF's mood booster.

ELF will always compact.
ELF always love Super Junior.
ELF always support Super Junior.
THEY ARE THE BEST IN ASIA.
They held their concert (Super Show) across in asia. Thailand, Manila, Singapore, Malaysia, Vietnam, China, Japan, Taiwan, Hongkong, and Indonesia. This year they had Super Show World Tour and it means there are more asian country would be add on their list. So what's that mean?

The best group ever. The group who there many personality and talent. The group who always say thank to their fans at first time when they get award. The group who always take care to their fans. The group who has a pure heart and love for their fans. That Super Junior :')
Super Junior is one of the idol groups with many members. I think, it is not easy to perfom many songs and dances in a lot amount of persons. WHen every person has his own talents and personalities. But, they can do it successly. How can they maintain their friendship in such a long time is their other great point. THey are not only idol singers but also entertainers. Their abilities to make people laugh with their performance in a reality show is amazing.