Top Ten Brandon Flowers Songs from His First 2 Albums
MTDiorio19
Flamingo, and The Desired Effect have many great songs from the Killers, Brandon Flowers. His solo songs are phenomenal and this list is based on song quality, fan love, and my personal opinion. I hope you agree, and enjoy!
The Top Ten
1
Only The Young
All I can say is WOW. This song also deserves to be recognized. Even though it is a slow song, it is still a good song. - MTDiorio19
Fine and well ideated
2
Crossfire
Crossfire is a great song with little story, but the lyrics and the melody put this song in the top tens - MTDiorio19
3
Dreams Come True
Onto "The Desired Effect." This song has monumental lyrics, and the trumpets have a great performance and this songs deserves to be recognized. A very great song, nothing bad about it. - MTDiorio19
4
Can't Deny My Love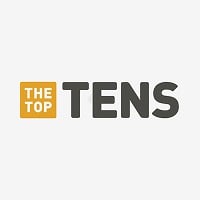 A very catchy song and a lot of people adore this song. Me personally, I think it should be around 8th on the list, but the people's opinion is a factor in this list. - MTDiorio19
5
Jilted Lovers & Broken Hearts
Again, on his first album,"Flamingo," this song has to be a song to remember. The song has some story to it and the music is great behind Brandon's lyrics. Honestly, one of my favorites - MTDiorio19
6
I Can Change

Love it
7
Welcome To Fabulous Las Vegas
On his first album, "Flamingo," There were lots of great songs, but this arose from the rest. One main reason this song is #1 is because how Brandon Flowers puts his passion into this song. It is honestly one of his best songs. - MTDiorio19
#1 all the way - MTDiorio19
Great song - MTDiorio19
8
Lonely Town
My opinion on this song is not the best. But a lot of people love this song, and I can see why. It has a good beat, and I could also see why so many people would put this higher on the list. - MTDiorio19
9
Still Want You
It's a beautiful piece. Not annoying whatsoever.
On "The Desired Effect," this is claimed to be the best song on him by the media. But I could relate to some people when I say, this song can get annoying. But on the other hand, it is still a good song. - MTDiorio19
10
Between Me and You
Another slow song, but the song is very good. The lyrics and the music is great and there is no shame in this song. - MTDiorio19
The Contenders
11
Magdalena
This is possibly the most catchiest song he has to offer. I know this song should be lower, but a lot of people like this song including me. - MTDiorio19
12
On The Floor
A great slow song that is great to listen to in the meantime - MTDiorio19
13
The Clock Was Tickin'

I don't care, Only The Young was beautiful, but the message of this song is amazing. The lyrics are beautiful and I tear up every time.
14 Swallow It
15
Hard Enough

16
Playing With Fire

17
I Came Here to Get Over You

18
Untangled Love

19
Was It Something I Said?

20
Jacksonville

21
I Came Here to Get You

22
Right Behind You

23
Diggin' Up the Heart

24
Never Get You Right

25
The Way It's Always Been

26
Somebody Told Me

I know its not one of the first albums but come on... somebody told me it was good.
BAdd New Item
Related Lists
Top Ten Brandon Feitcher Songs

Best Brandon Heath Songs
Best Brandon Heath and Owl City Songs
Best Brandon Bogdan Songs
List StatsUpdated 26 Jun 2017
26 listings
4 years, 18 days old

Top Remixes
1. Crossfire
2. Only The Young
3. Dreams Come True
MTDiorio19
Error Reporting
See a factual error in these listings? Report it
here
.