Best British Punk Rock Bands From the '70s and '80s
Here is a list of some of the best Punk Rock to come out of Britain. If you have any more bands to add to this list, feel free to.
The Top Ten
1
Sex Pistols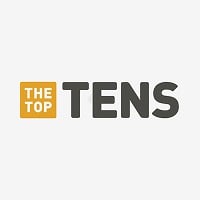 The Sex Pistols were an English punk rock band formed in London in 1975. Although they initially lasted just two and a half years and produced only four singles and one studio album, Never Mind the Bollocks, Here's the Sex Pistols, they are considered one of the most influential acts in the history ...read more.
The inspiration for almost every British punk band (including The Clash). They did what punk bands are meant to do - burn up after their first album.
the sex pistols were the real definition of punk rock... everyone else on this list is great, but the sex pistols just took it to a whole other level.
What the hell would we be listening nowadays if the sex pistols never happened, I still listen to never mind the bollocks weekly,
And the live album from their 1996 Finsbury park filthy lucre tour,
If you ain't heard it get yourself a copy quick
no
V 17 Comments
2
The Clash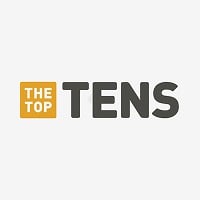 The Clash were an English punk rock band that formed in 1976 as part of the original wave of British punk.
These bands are all great but you just can't beat the clash
The clash was revolutionary for punk. They took punk to new places. The clash are the gods of punk. Go the clash you deserve number one!
The Clash are well deserving of this spot, just listen to London Calling album and their debut album. America has Ramones and England has Clash!
Loved everything about the band. Looks...music...lyrics...et cetera.
V 16 Comments
3
Joy Division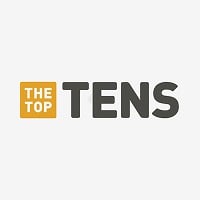 Joy Division were an English rock band formed in 1976 in Salford, Greater Manchester. Originally named Warsaw, the band consisted of singer Ian Curtis, guitarist and keyboardist Bernard Sumner, bassist Peter Hook, and drummer Stephen Morris.
This is not punk! It's post-punk new wave.
The music is a not anger and energy but mood and expression.
4
Siouxsie & The Banshees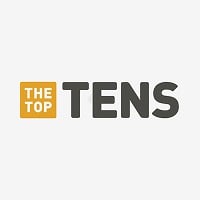 Spellbound is a masterpiece and whenever I'm born way after the 80's I'm in love with this band. I sometimes wish I was born in the 80's to see them live and hear them on radio.
Out off this world thanks to the kings the pistols
After a less than promising start -notably the dismal and amateurish 'Join Hands', from 1980's Kaleidoscope onwards they couldn't put a foot wrong and ended up both punk's longest (original) survivors and one of the most creative outfits the UK has ever produced.
Masters of the bizarre
V 5 Comments
5
Stiff Little Fingers
Inflammable Material still blows me away
Inflammable material is still one of the best albums of all time, still mind blowing to any generation
Best punk band of all time.
Stiff little fingers music makes me feel angry and full of Irish Pride! Matt Kneas-
V 11 Comments
6
Public Image Ltd.
There not really punk there new wave - Darby_Crash
I reckon they're way more far out there and much darker than your average new wave band... - Erucu
V 1 Comment
7
Crass
They stuck to their punk rocky values!
The clash, the adicts, the damned and crass
Excuse me but you obviously haven't heard Sham 69!
The best bar none
8
The Damned
The Damned brought out the first TRUE punk record, New Rose. Full of energy, full of bite and great beat to pogo to. What more do you want?
Classic versatile group that have proven to inspire many modern groups with there lyrics and still popular today on the goth punk scene.
To top it all the unique voice of Dave Vanian!
I don't understand why Clash is above this band... Clash is more post punk than punk rock, but this band... 100% punk rock! - somekindofaguy
So emotional powerful and melodic at the same time. The best!
V 4 Comments
9
Sham 69
No question...the best punk band and still doing it in 2015. From the heart and no bull, no other band ever told it from the heart like Sham 69. Always and Forever.
"If the kids are united...", nothing else to say!
Sham 69 told it as it really was. Still doing it nearly 40 years on! Pursey and Parsons legends. We come from places you don't wanna go! No other band comes close. The greatest band that ever lived!
Excellent band.
V 1 Comment
10
Dead Kennedys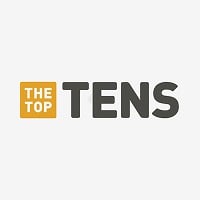 Dead Kennedys are an American hardcore punk band formed in San Francisco, California in 1978. The band was one of the first American hardcore bands to make a significant impact in the United Kingdom.
Dead Kennedy's aren't British, they're American
So punk they sneak onto a british list
They are so great, they would top this list anyways.
Dead Kennedys? hell yeah!
The Contenders
11
Buzzcocks
Unique lyrics, catchy beat and just enough anger to quench your rage.
One of the best early punk rock bands and there music actually tells a story not just a bunch of works!
Their combined singles (Singles Going Steady) show their real strength
The Punk Beatles! Absolute classics were made by these guys. Even better than the Clash in my opinion!
V 2 Comments
12
Magazine
Great band. Great sound brilliant
Excellent energy and mood they sounded unique
13
Chelsea
Glad to see them in the top 20, as they're often terribly overlooked.
One of the few bands whose music has gotten better in recent years, still touring, still Gene!
14
The Fall
Mark E Smith is the longest touring punk of all time. The Fall originally forming in 1976 have toured every year around the world, bringing out at least one album a year to this day. While all other bands on this list have either gone or split and reformed Mark E Smith's The Fall have not! Good to see they made this list, but hell 14th! And The Stranglers and Buzzcocks glam new romantic bands The Damned, Siouxsie & The Banshees and below skinhead band Sham 69?
big smiles
15
The Stranglers
Put their later material to one side for a moment... Anyone who saw The Stranglers in their early years would've witnessed 'punk' at it's very finest.
By far and away better than any other punk band
They were too old to be punks, too outrageous not to be. Brilliant band.
Easily the best group on this list.
V 8 Comments
16
Abrasive Wheels
Total class band.not enough respect given to this band by the punk scene.
Shame.!
Punk at its finest, always overlooked!
17
Peter and the Test Tube Babies
Good, fun, live band. Have done several notably albums in their type. Peter is a proper character while Del is a guitar god!
They play hard and hateful.
Simply the best
18
Subhumans
#1. Still together today. Way more integrity than short lived junkies.
Still sound as good now as they did back in the day.
19
Discharge
The best hardcore punk group bar none - spawned thrash metal
Best band ever
20
The Jam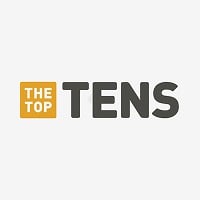 This band mixed beat lyrics teenage angst and style to deliver social and political relevance in hard hitting 3 minute hits. not punk but still important but still impact. Red Cow.
Their punk stuff, which is on their first couple albums, is not their best work, but it is still damn good and better than some of the stuff above them on this list. -James Richards
The Jam 28th? What? Listen to the "In The City" album from '77
More Mod than Punk, but Mod with a hard edge and fantastic lyrics. Saw them in 1980...so much energy.
V 3 Comments
PSearch List
Recommended Lists
Related Lists

Top Ten Hard Rock Bands from the 70s, 80s, and 90s

Top Ten Rock Bands That Were Active During the '70s, '80s, '90s, and '00s

Best British Rock Bands of 70s

Top Ten Best 80s Punk Rock Bands

Top Ten Rock Bands that Were Active During the '70s, '80s, '90s, '00s, and 2010s
List Stats
1,000 votes
73 listings
7 years, 346 days old

Top Remixes
1. Joy Division
2. Siouxsie & The Banshees
3. Sex Pistols

ziggy
1. The Clash
2. Sex Pistols
3. Stiff Little Fingers

Slatoc
Posts
Error Reporting
See a factual error in these listings? Report it
here
.