Best British Punk Rock Bands From the '70s and '80s
Here is a list of some of the best Punk Rock to come out of Britain. If you have any more bands to add to this list, feel free to.
The Top Ten
1
The Clash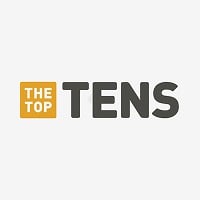 The Clash were an English punk rock band that formed in 1976 as part of the original wave of British punk.
These bands are all great but you just can't beat the clash
The clash was revolutionary for punk. They took punk to new places. The clash are the gods of punk. Go the clash you deserve number one!
The Pistols may smash your head against the wall, but the clash will give you the reason.
The Clash are well deserving of this spot, just listen to London Calling album and their debut album. America has Ramones and England has Clash!
2
Sex Pistols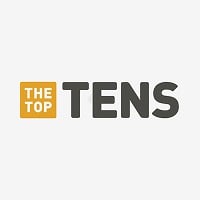 The Sex Pistols were an English punk rock band formed in London in 1975. Although they initially lasted just two and a half years and produced only four singles and one studio album, Never Mind the Bollocks, Here's the Sex Pistols, they are considered one of the most influential acts in the history ...read more.
The inspiration for almost every British punk band (including The Clash). They did what punk bands are meant to do - burn up after their first album.
the sex pistols were the real definition of punk rock... everyone else on this list is great, but the sex pistols just took it to a whole other level.
What the hell would we be listening nowadays if the sex pistols never happened, I still listen to never mind the bollocks weekly,
And the live album from their 1996 Finsbury park filthy lucre tour,
If you ain't heard it get yourself a copy quick
Never Mind The Bollocks remains among the best and most influential punk album of all time - all made their money and living lavish lifestyles, good for them!
3
The Damned
Saw them in 1976, better than the pistols and clash at that time, closer to the Detroit sound than the rest
The Damned brought out the first TRUE punk record, New Rose. Full of energy, full of bite and great beat to pogo to. What more do you want?
I don't understand why Clash is above this band... Clash is more post punk than punk rock, but this band... 100% punk rock!
Classic versatile group that have proven to inspire many modern groups with there lyrics and still popular today on the goth punk scene.
To top it all the unique voice of Dave Vanian!
4
Buzzcocks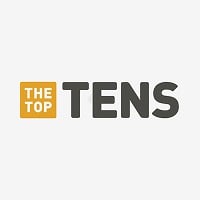 Buzzcocks are an English punk rock band formed in Bolton, England in 1976 by singer-songwriter-guitarist Pete Shelley and singer-songwriter Howard Devoto.
Unique lyrics, catchy beat and just enough anger to quench your rage.
One of the best early punk rock bands and there music actually tells a story not just a bunch of works!
Their combined singles (Singles Going Steady) show their real strength
The Punk Beatles! Absolute classics were made by these guys. Even better than the Clash in my opinion!
5
Stiff Little Fingers
Inflammable material is still one of the best albums of all time, still mind blowing to any generation
Best punk band of all time.
Inflammable Material still blows me away
By far the best band in my teenage years and they are still going strong today. Bloody love 'em!
6
Charged G.B.H.
G.B.H. NUMBER 46! Have you lost your mind? In the top 10 is more like it!
Great band, great tunes, always deliver live
I am the Hunted. is a top ten bit of noise anyday.
City Baby is a classic,top band.
7
Subhumans
#1. Still together today. Way more integrity than short lived junkies.
Still sound as good now as they did back in the day.
Why tf is Crass nb 7 and Subhumans 18? They deserve way better!
8
U.K. Subs
Gave me the punk injection 35 years ago and they burnt down the house tonight in innsbruck!
Should have been no1
Best live act out still rocks
Punk still, punk forever! Charlie Harper rules!
9
Discharge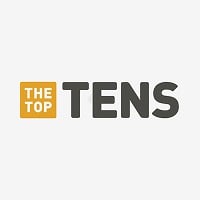 Discharge are a British musical group formed in 1977 by Terence "Tezz" Roberts and Royston "Rainy" Wainwright. While the band has had substantial line-up changes over its history, the classic line-up from the early 1980s featured bassist Wainwright, drummer Gary Maloney, Anthony "Bones" Roberts playing ...read more.
The best hardcore punk group bar none - spawned thrash metal
Best band ever
10
The Stranglers
Put their later material to one side for a moment... Anyone who saw The Stranglers in their early years would've witnessed 'punk' at it's very finest.
By far and away better than any other punk band
They were too old to be punks, too outrageous not to be. Brilliant band.
Easily the best group on this list.
The Contenders
11
Joy Division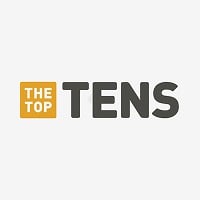 Joy Division were an English rock band formed in 1976 in Salford, Greater Manchester. Originally named Warsaw, the band consisted of singer Ian Curtis, guitarist and keyboardist Bernard Sumner, bassist Peter Hook, and drummer Stephen Morris.
This is not punk! It's post-punk new wave.
The music is a not anger and energy but mood and expression.
Reaally good
12
Rudimentary Peni
Should be in the top ten. - THC13
13
Siouxsie & The Banshees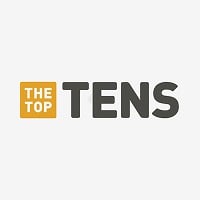 Siouxsie and the Banshees were an English rock band, formed in London in 1976 by vocalist Siouxsie Sioux and bass guitarist Steven Severin. They have been widely influential, both over their contemporaries and with later acts.
Spellbound is a masterpiece and whenever I'm born way after the 80's I'm in love with this band. I sometimes wish I was born in the 80's to see them live and hear them on radio.
After a less than promising start -notably the dismal and amateurish 'Join Hands', from 1980's Kaleidoscope onwards they couldn't put a foot wrong and ended up both punk's longest (original) survivors and one of the most creative outfits the UK has ever produced.
Out off this world thanks to the kings the pistols
'The Scream' remains one of the best debut-albums of all time.
14
The Partisans
Great band! Deserve a higher spot on the list!
15
Crass
They stuck to their punk rocky values!
The clash, the adicts, the damned and crass
Excuse me but you obviously haven't heard Sham 69!
Most woke punk band
16
The Jam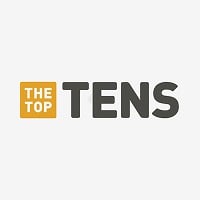 The Jam were an English mod revival/punk rock band during the 1970s and early 1980s, which formed in 1972 at Sheerwater Secondary School in Woking, in the county of Surrey.
This band mixed beat lyrics teenage angst and style to deliver social and political relevance in hard hitting 3 minute hits. not punk but still important but still impact. Red Cow.
Their punk stuff, which is on their first couple albums, is not their best work, but it is still damn good and better than some of the stuff above them on this list. -James Richards
The Jam 28th? What? Listen to the "In The City" album from '77
More Mod than Punk, but Mod with a hard edge and fantastic lyrics. Saw them in 1980...so much energy.
17
Dead Kennedys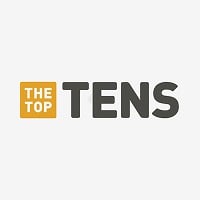 Dead Kennedys are an American hardcore punk band formed in San Francisco, California in 1978. The band was one of the first American hardcore bands to make a significant impact in the United Kingdom.
Dead Kennedy's aren't British, they're American
So punk they sneak onto a british list
Holiday in Cambodia, all day, every day.
They are so great, they would top this list anyways.
18
X-Ray Spex
If more people heard her voice, listened to their music and listened to her lyrics, then Poly would be recognised ad the tragic punk genius she was. She made punk beautiful and intelligent. Listen to her the vote for her
X-Ray Spex represent the punk ethos, their sound, Image and attitude. Poly Styrene is a role model for young women.
What an amazing and complex woman Poly was. Germ free adolescent is years ahead of its time and identity is a feminist roar against stereotyping and sung with such raw passion. Pure punk genius
Yeah they only have one album but that one album is great polystyrenes voice
19
The Toy Dolls
I have never heard anyone like him play solos and rhythm together, saw him 3 times in France last year. superb
Truly an amazing band. Listen to Olga's guitar playing. He plays lead and rhythm like a god in their recordings and live. Truly the best.
Absurd Ditties is their best album, and maybe the best punk album I have ever heard.
Totally unique in evey way!
20
Sham 69
No question...the best punk band and still doing it in 2015. From the heart and no bull, no other band ever told it from the heart like Sham 69. Always and Forever.
"If the kids are united...", nothing else to say!
Sham 69 told it as it really was. Still doing it nearly 40 years on! Pursey and Parsons legends. We come from places you don't wanna go! No other band comes close. The greatest band that ever lived!
Not in top 10 where are the likes of ruts skids undertones!
21
The Ruts
Babylon's Burning - On of the best ever Punk songs!
Cruelly cut short by Malcolm Owen's heroin addiction, but The Crack is probably the best punk album, end to end, especially those searing first four songs.
Babylon's burning is an absolute classic! Love it so much!
Fine band with great lyrics
22
Cock Sparrer
Better than any band on this list. Shock Troops for the win.
The great band
Best ever skinhead band # oioioi
The best.
23
Public Image Ltd.
John lydon is the king of punk.
There not really punk there new wave - Darby_Crash
I reckon they're way more far out there and much darker than your average new wave band... - Erucu
24
Adicts
The longest surviving punk band with the original line up! Should be way higher!
The adicts should be way higher up the list dude!
It's a pity that this band languishes so low on this list...
Needs to be way higher up
25
The Fall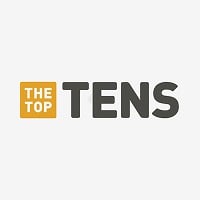 The Fall were an English post-punk band, formed in 1976 in Prestwich, Greater Manchester. They underwent many line up changes, with vocalist and founder Mark E.
Mark E Smith is the longest touring punk of all time. The Fall originally forming in 1976 have toured every year around the world, bringing out at least one album a year to this day. While all other bands on this list have either gone or split and reformed Mark E Smith's The Fall have not! Good to see they made this list, but hell 14th! And The Stranglers and Buzzcocks glam new romantic bands The Damned, Siouxsie & The Banshees and below skinhead band Sham 69?
big smiles
26
The Exploited
What? The Exploited not even in there?! Troops of Tomorrow, enough said and the band are still going strong, better, heavier and with more attitude than ever before. OK so the rawness of the true punk sound is long gone but I challenge anyone to find fault in creating anarchy. Wattie you are THE ANTI-HERO!
Punks not dead, super heavy weight champion of the world punk album ever! FACT!
By far the best hard core band for venting some rage!
Best band ever
27
Adam and the Ants
Amazing punk band exploring the darker side of life with humour and amazing songs. Loads of never released but played live regularly material that if released would have been cited as major influence on music today. So many bands wouldn't have existed without the Ants paving the way.
The best punk / new romantic band, underrated
ADAM AND THE ANTZ WERE A GREAT PUNK BAND ANTZ INVASION TOUR 1980 BEST PUNK BAND AROUND AT THAT POINT.. THEY CROSSED THE PUNK LINE BUT SO MANY OTHERS DID TO..
28
Magazine
Great band. Great sound brilliant
Excellent energy and mood they sounded unique
Fantastic + original
29
The Only Ones
Should be way higher, love the earlier stuff.
Very Underrated, most people only know the brilliant another girl another planet but so. Many other great songs. Peter Perret is a genius. Listen to the even serpents shine album.
Love them
30
The Anti-Nowhere League
'I Hate People' surely one of the most underrated punk tracks of all time!
So they are 41 on the list, SO WHAT?
So what...anthem.
Animal and co made some classics
We are the league one of the best punk albums made
31
The Undertones
Good melodic songwriting and catchy riffs. Great punk pop band.
"You got my number" - One of the greatest punk songs of all time!
In my top 10 - so many brilliant songs.
Great band
32
999
Saw them 4 times this year and Nick Cash proudly keeps reminding everybody "40 years of being a true punk-band", rightfully so. They're still amazing and songs like 'Homicide', 'Emergency' and 'Nasty, Nasty' are timeless classics.
BETTER THAN THE PISTOLS BY FAR
33
Cockney Rejects
Far and away the best Punk band / any band of all time, and still going more than 25 years later... awesome...
Definitely should be in top 10.. great band
34
Angelic Upstarts
Can't believe Angelic Upstarts, 999 and The Lurkers are not in the Top 20. Hard to imagine the British Punk-Scene of the 70's without Nick Cash or Mensi.
Should be top 5
35
Rezillos
A pure fun machine and awesome bass playing.
36
The Slits
The slits are amazing and should be right up there next to the clash, they were very similar bands just people didn't like the slits as much because they were women. In the 70s they could get their heads, rebellious dangerous male bands, but not dangerous women.
The Slits were vital for all girl bands with attitude that came out afterwards.
37
The Vibrators
Great stuff! Many many fine punk pieces!
Fabulous
38
Chelsea
Glad to see them in the top 20, as they're often terribly overlooked.
One of the few bands whose music has gotten better in recent years, still touring, still Gene!
39
Peter and the Test Tube Babies
Good, fun, live band. Have done several notably albums in their type. Peter is a proper character while Del is a guitar god!
They play hard and hateful.
Simply the best
40
Ad-nauseam
Awesome uk 82 punk what a vocalist
Top band
Portsmouth based punk band
Album.. Greatesy show on earth
Single.. Brain strom E. P
41
Madness
Madness is not punk, more ska
Not to mention the specials are a better ska band.
42
The Cure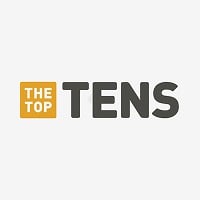 The Cure are an English rock band formed in Crawley, West Sussex, in 1976. The band has experienced several line-up changes, with vocalist, guitarist and principal songwriter Robert Smith being the only constant member.
A punk influence, but not punk.
Where is The Cure? ?
Since when is " The Cure " concidered as punk rock? This is cold wave, not punk!
43
Conflict
I am shocked to the core that Conflict and their seminal album the ungovernable force isn't anywhere in the list considering they influenced a lot of bands included. The most influential Anarcho punk band after Crass. If you don't know you weren't there.
44
The Drones
Only had one album released called Further Temptations. Included great songs like City Drones, Sad So Sad, and Lookalikes. On my Top 5 list for Best UK Punk Lp.
45
The Adverts
Not the greatest musicians but interesting songs played to the best of their abilities with witty lyrics from the heart.
Songs that mattered to a teen in the late 70s still sound good now
Just watch the documentary 'We who wait', to realize that T.V. smith is the true punk legend, living and breathing the real spirit of punk every day, And, he's also a great guitarist.
Love the adverts the first album is a must T.V. Smith is still great live
46
Wire
Wire's first album 'Pink Flag' 1977 on the Harvest label is one of the best albums I have ever heard, the tracks and productions are just raw. They are up there with Sex Pistols Anarchy in the UK. Future albums not up to scratch though too refined and not true raw punk.
Wire, Chelsea, The Stranglers, The Jam...all in the top ten!
The Fly! LOVE it!
Three immaculate punk through to post-punk albums in the 70s - and they still refuse to confirm as they've reformed and kept producing off the wall stuff.

Seriously, these guys were / are amazing
47
Blitz
Voice Of A Generation, one of the 80's best punk albums.
48 Argy Bargy
49
Sid Vicious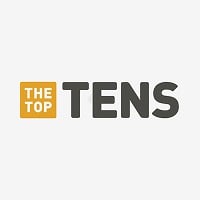 John Beverly, born John Simon Ritchie, later named Sid Vicious, was an English musician, most famous as the bass guitarist of the influential punk rock band the Sex Pistols, and notorious for his arrest for the alleged murder of his girlfriend, Nancy Spungen.
He did it his way
Remember climbing the rigging what a weird song man
Just a tad overrated...
50
Ian Dury and The Blockheads
One of my all time favorites! Wore out the album, New boots and panties.
Blockheads still touring 2104 amazing live band - without Ian of course.
Blockheads...What a Tune.
PSearch List