Best British TV Shows
Of all T.V. programmes to come from the UK, which is the best?

1 Doctor Who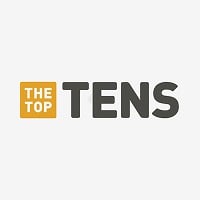 Doctor Who is a British science-fiction television programme produced by the BBC since 1963. The programme depicts the adventures of a Time Lord called "the Doctor", an extraterrestrial being from the planet Gallifrey. The Doctor explores the universe in a time-travelling space ship called the TARDIS. ...read more.
Despite plot holes and (sometimes) dumb writing, the cheesy moments, the low budget CGI, unnecessary romance and the annoying push of some social issues, Doctor Who is the most unique and intelligent shows from the UK. Despite the said flaws, the show overcomes them with a huge list of positives that will take forever to note. The classic series is better, but from 2005 onwards is still fantastic with some true gems out there. The universe is also nicely expanded with various Spin-off material like Big Finish, Torchwood, the Sarah Jane Adventures and mini-episodes etc.

GET IT TO THE TOP!
I'm American and I love this show. My second favorite is top gear. It's about cars and I don't even like cars but I like the show. And same for doctor who. It's the only sco do show I like.
I'm British, and I can personally say that this show is why I am proud to be the nationality that I am. I'm so glad that our nation can produce this talent. - GordonRamsay
It is the best
2
Sherlock
I'm from Britain and I've seen just about all our T.V. shows but this is by far the best. Not only that, it's the best sherlock holmes portrayal ever (Robert Downey Jr at 2nd), thanks to the modern setting and genius cast and crew. Just watch it and see for yourself. Not only me, but I am yet to meet a person who, if they've ever seen it, doesn't rate it in at least their top 3. Until this site I suppose...
Sherlock is my favourite show. As a Brit, I love our dramas, because of the way the characters are presented, and how the storylines are always dramatic. Sherlock litterally ticks all the boxes. It's funny, it's dramatic, it's emotional, and the characters are just so relateable and likeable (even the bad guys). Also, the actors are incredible, and the music in Sherlock is so passionate and relatable to the plot. I definitely find this better than Doctor Who, so Sherlock should be number one!
Sherlock is by far the best. Even people in India LOVE it! In fact, this website is wrong, Sherlock has been rated best by BBC, ( which is MUCH more official! ). Doctor Who on the other hand, was rated, ummm what was it, 10 did you say.
Doctor Who's boring and the special effects suck. Sherlock is really way better. There's way better plot and stuff like that.
3
Top Gear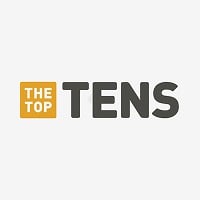 Top Gear is a British television series about motor vehicles, primarily cars, and is a relaunched version of the original 1977 show of the same name, airing since 2002, and becoming the most widely watched factual television programme in the world.
It is the best
My favorite show ever, I loved the cars and the jokes, but mostly the commrodarie between the 3. So sad to see them go, but my dad said we can get Amazon Prime to watch it so fingers crossed. By the way if you did not notice I'm only 11.
Was good until 2015
RIP Jeremy, James and Richard's little (really very big) car show.
- The Stig
4
Only Fools and Horses....
Should be 1 - Unnamed Google User Remade
5
Wallace and Gromit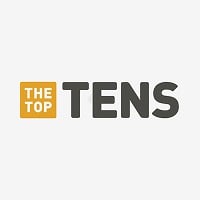 Wallace and Gromit is a American-British clay animation comedy series created by Nick Park of Aardman Animations.
Since 1989.
But animals I like Gromit more than Shaun.
Masterpiece. How is it not number 1? - ShaunFan04
6
EastEnders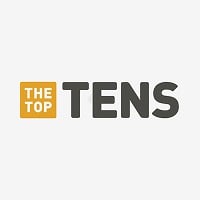 EastEnders is a British soap opera; the first episode was broadcast in the United Kingdom on BBC One on 19 February 1985. EastEnders storylines examine the domestic and professional lives of the people who live and work in the fictional London Borough of Walford in the East End of London.
The best soap there is in my opinion. - Rocko
7
Fawlty Towers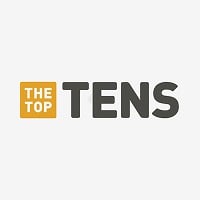 Fawlty Towers is a British television sitcom broadcast on BBC2 in 1975 and 1979. Just two series of six episodes each were made.
"You started it"
"No we didn't! "
"Yes you did, you invaded Poland! "
I love Fawlty Towers, but I'm really only voting for it because the Vicar of Dibley isn't on here
8 Life On Earth
9
Mr. Bean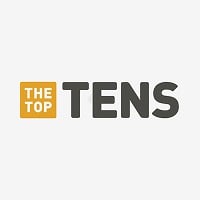 The title character, played by Rowan Atkinson, is a childish buffoon who brings various unusual schemes and contrivances to everyday tasks. He lives alone at the address of Flat 2, 12 Arbour Road, Highbury, and is almost always seen in his trademark tweed jacket and a skinny red tie. He also usually ...read more.
HILARIOUS. I wish it wasn't cancelled.
Mr Bean?
1 word
Hilarious
10
Shaun the Sheep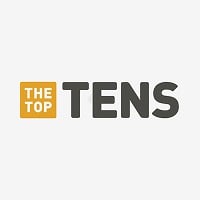 Shaun the Sheep is a British stop-motion animated television series, a spin-off of the Wallace and Gromit franchise.
He's just the best, enough said.
The Contenders
11
Hollyoaks
Your kidding me!
12
The Amazing World of Gumball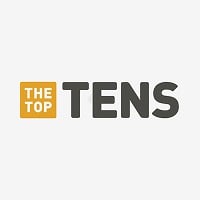 The Amazing World of Gumball is a British-Australian-German-American-Irish children's animated television series created by Ben Bocquelet for Cartoon Network.
13
Coronation Street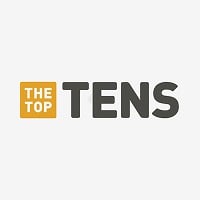 Coronation Street is a British soap opera created by Granada Television and shown on ITV since 9 December 1960. The programme centres on Coronation Street in Weatherfield, a fictional town based on inner-city Salford.
14
I, Claudius
great show
15 Monty Python's Flying Circus
16
Strictly Come Dancing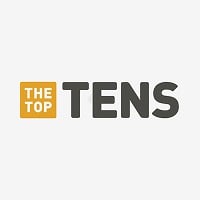 Strictly Come Dancing is a British television dance contest, featuring contestants, celebrities and other people, from all walks of life, with professional dance partners competing in a Ballroom and Latin dance competition.
17
The IT Crowd
Hello. I couldn't decide between The IT Crowd and Blackadder. It's so funny. I'm pleased it made the top ten. - Britgirl
This show is amazing, it's hilarious, and in my opinion, one of the best shows of all time!
Has some of the best one-liners I've ever heard.
"Oh look, Richmond's still alive" gets me every time. - Rocko
Yes this is a program I can just binge watch
18 The Tomorrow People
19
Emmerdale
Greatest UK soap
20
One Foot in the Grave
Loved this show. Wish they would rerun it in the states
On of the best sitcoms ever!
21 Pocoyo
22
The Inbetweeners
The Inbetweeners is one of the most awesome shows on earth. I'm surprised it's at 41. It should be at the top five at least.
This needs to be higher, it's just funny British comedy that can't fail to make you laugh!
Hilarious British comedy :')
23 Shameless
24
Pingu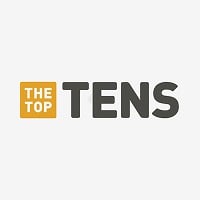 Pingu is the main character of the TV show of the same name and Pingu in the City. He was created by Swiss filmmaker Otmar Gutmann in 1986.
25
Death In Paradise
Although I love downton abbey, this is my favourite show of all time. I think that Gary Carr will be amazing in both this and downton
I love death in paradise it is amazing and I always watch it when I'm sad
This show is awesome! I love it!
Richard is EPIC! Camille is EPIC! Fidel is EPIC! Dwayne is EPIC! I love this show more than my own life! I cried when I heard about Ben Miller leaving but I will still watch Kris Marshall. Because this show will always be AMAZING! I <3 D.I.P
26 I'm a Celebrity... Get Me Out of Here!
27
Skins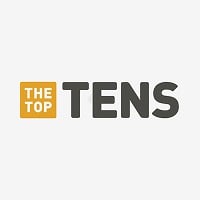 This is such an amazing show, the characters all have a lot of focus on their individual lives, and it really helps us understand them. It's funny, and very emotional in parts, I'd definitely recommend!
The first two seasons of Skins are flawless. Perfectly weighted with emotion and humour, as well as great character development.
How is this not in the top 5, let alone top 10?
too good
28
Downton Abbey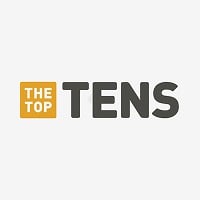 Downton Abbey is a historical period drama television series created by Julian Fellowes and co-produced by Carnival Films and Masterpiece.
Incredibly popular and only doctor who keeps it from being top rated - greatesttop10s
Should be number 1.
Best show ever. should be in top 5 or at least 10
29 Ashes to Ashes
30
Horrid Henry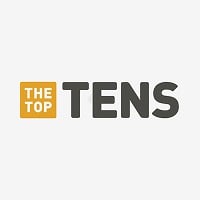 I love Horrid Henry
31
Britain's Got Talent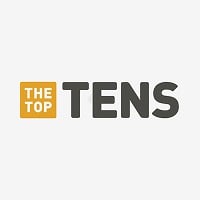 Britain's Got Talent is a British television talent show reality TV competition which started in June 2007 and originated from the Got Talent franchise.
32 Crimes That Shook Britain
33
Peaky Blinders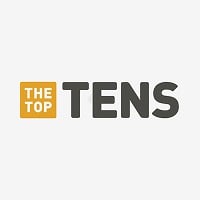 Peaky Blinders is a television crime drama based upon the exploits of the Peaky Blinders gang operating in Birmingham, England during the aftermath of World War I.
I can't believe this show wasn't even mentioned in this list. It is the best British show I have seen so far and a must watch. Now that they brought Tom Hardy into the cast, it will be even better. I can't wait to see Tommy Shelby and the gang in season 3.
Agreed! Can't wait for the next season!
Amazing show. Should be in the top 10.
34
Peep Show
Lower than Strictly Come Dancing? What are you people on?
35
Peppa Pig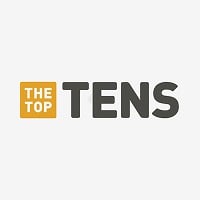 Peppa Pig is a British preschool animated television series directed and produced by Astley Baker Davies in association with Entertainment One, which originally aired on 31 May 2004. It went on a hiatus for just over two years before re-premiering on 14 February 2015.
This sucks, take it off
I loved Peppa Pig when I was a little child! I remember how I'd get up early to watch this on Milkshake.
36
Would I Lie to You?
Watching various comedians try to figure out truths and lies is absolutely hilarious.
37 The Apprentice
38
Black Mirror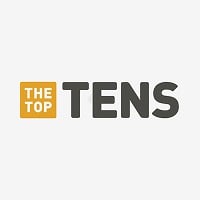 Black Mirror is a British science fiction anthology television series created by Charlie Brooker, with Brooker and Annabel Jones serving as the programme showrunners. It examines modern society, particularly with regard to the unanticipated consequences of new technologies. Episodes are standalone, ...read more.
39
Red Dwarf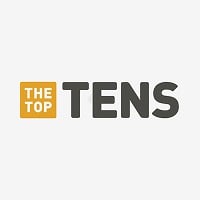 Red Dwarf is a British science fiction comedy franchise which primarily consists of a television sitcom that aired on BBC Two between 1988 and 1999, and on Dave since 2009, gaining a cult following.
40
Blackadder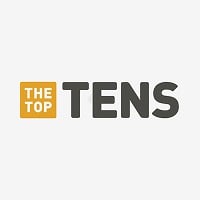 Blackadder is a series of four BBC1 pseudohistorical British sitcoms, plus several one-off instalments, which originally aired in the 1980s.
Blackadder is REALLY funny - Clayttles
41 The Adventures of Sherlock Holmes
42
Merlin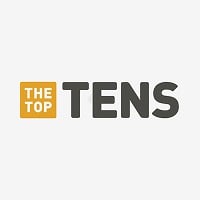 Merlin is a British fantasy-adventure television programme created by Julian Jones, Jake Michie, Julian Murphy, and Johnny Capps, starring Colin Morgan in the title role.
43 Luther
44 Brittas Empire
45
The Graham Norton Show
Love him!
46
The Young Ones
Absolute classic. - Rocko
47 Dragons' Den
48 The Ricky Gervais Show
49
Broadchurch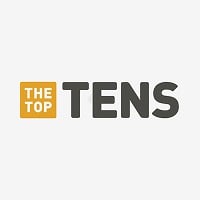 Broadchurch is a British television crime drama broadcast on ITV. It was created and written by Chris Chibnall and produced by Kudos Film and Television, Shine America, and Imaginary Friends.
Great first season
50 My Mad Fat Diary
PSearch List