Best Bromances
Feels quite boring on romance, let's come and have some sexy BROMANCE.

1 Frodo and Samwise

2 Batman and Robin

3 Benedict Cumberbatch and Martin Freeman

Guess what? Who can resist on the brilliant Sherlock and the lovely John. I really need to know that anyone has a reason to ignore this cute JohnLock bromance - Eiffel

4 Eminem and Dr. Dre

5 Billie Joe Armstrong and Mike Dirnt

6 Gary Barlow and Robbie Williams

The song 'Shame' says it all

7 Tom Hiddleston and Chris Hemsworth

Never enough for Loki and Thor - Eiffel

They are the best bromance - wren6

8 Jared Padalecki and Jensen Ackles and Misha Collins

They created a little brotherly love in Supernatural, but after few seasons, I feel interesting in their bromance - Eiffel

9 Kanye West and JAY Z

10 Brent Kutzle and Ryan Tedder

There is three things I love about OneRepublic :
1. Songs and Talent
2. Faith and Hope
3. Brent and Ryan - Eiffel

Yes! I also ADORE Benedict and Martin on Sherlock <3 1R makes amazing music!
The Contenders
11 Lenny Leonard and Carl Carlson
12
Andrew Lincoln and Norman Reedus
Rick Grimes and Darly Dixon definitely make The Walking Dead become more lovely and happiness - Eiffel
13 James Franco and Seth Rogen
14
Adam Levine and Blake Shelton
The Voice produce great voice and great show, now is also great bromance - Eiffel
They are funny as hell and are the definition of a bromance in every way!
15
Elijah Wood and Sean Astin
Little bromance began in 2001 with the first installment of the Lord of the Rings."Come on, Mr. Frodo. I can't carry it for you, but I can carry you! " Bro-swoon. a lots of sweet - Eiffel
16 Tony Parker and Tim Duncan
17
Aidan Turner and Dean O'Gorman
I really want more of their bromance in The Hobbit - Eiffel
18 Stewie and Brian Griffin
19
Zachary Quinto and Chris Pine
Cute Star Trek's bromance - Eiffel
20 UberHaxorNova & ImmortalHD
21
James Roday (Shawn) and Dulé Hill (Gus) - Psych
Anyone who did not consider voting for this option have clearly never seen Psych because this is the definition of a bromance. Should be #1 by a wide margin. come on son!
22 Dwyane Wade and Lebron James
23 Robert Downey Jr. and Chris Evans
24
Chris O'Donnell and LL Cool J
Brotherly and partner love had evolution till bromance - Eiffel
25 Nicky Byrne and Shane Filan
26 Bradley James and Colin Morgan
27 Merlin and Arthur
28 Ant & Dec
29 Shepard and Garrus
30
Clint Eastwood and Eli Wallach
They even once shared a bed together.
You don't get more bromantic than that.
31 Rodman and Kim Jong Un
32 Paul Newman and Robert Redford
33
Spock and Kirk
Dude, they are the fathers of start of slash/yaoi. Literally. The name slash comes from the / in the middle of Kirk/Spock. You can't beat that.
34 Ben Affleck and Matt Damon
35 Sherlock Holmes and Mr. Watson
36 George Clooney and Brad Pitt
37 Harry Lime and Marv Merchants
38 Axl and Slash
39 "Two Guys" from Sonic Drive-In Ads
40
Dragonslayer Ornstein & Executioner Smough (Dark Souls)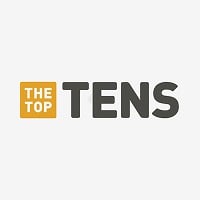 41 Harry Potter and Ron Weasley
42 Mordecai and Rigby
43 Sam and Dean Winchester (Supernatural)
44 Johnny Rotten and Sid Vicious
BAdd New Item