Top 10 Best Bullying, Cyberbullying, Etc Films
The Top Ten
1 Elizabeth (A Cyber Bullying Movie View)
2 You Are You (Short Film On Teenage Bullying)
3 Cyber Bullying Movie Freak
4 Cyber Bullying Virus
5 Nothing Lasts Forever (a Short Bullying Film)
6 Abby's Story - a Bullying Story
7 Cyber Bully Short Film
8 43 (A Short Bullying Film)
9 Unheard - Short Bullying Film
10 Anonymous (A Short Bullying Film)
The Contenders
11
Carrie

I feel very sorry for Carrie that she got dumped by a bucket of pig's blood, which is very cruel and I also feel very sorry for the pigs that got killed. Whoever is that cruel to Carrie has a lot of mental issues to deal with.
12
Mean Girls

13
A Cinderella Story

I love Cinderella!
14
The Ant Bully

He's 2 lessons that I've learned in that movie:
1. "Don't bully others (off course)."
2. Treat others the way you like to be treated."
15
Koe No Katachi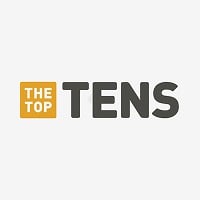 16 Strain
17
Lady in White

18
An American Girl: Chrissa Stands Strong

19
Fat Albert

20 The Outskirts
21
Harriet the Spy

22
Mean Creek

23
Max Keeble's Big Move

24
Valentine

25
The Muppet Movie

26 Pokémon the First Movie
27
Avengers Infinity War

28
Avengers: Endgame

BAdd New Item