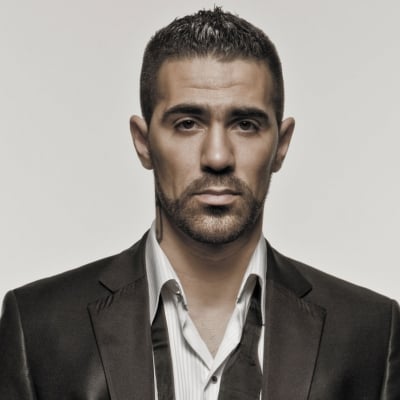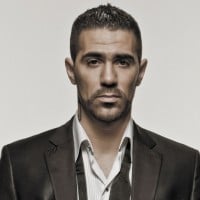 +
Bushido
Anis Mohammed Yousef Ferchichi, better known by his stage name Bushido, is a German rapper and music producer of Tunisian descent born on September 28, 1978 in Bonn, though usually being associated with Berlin where he lives.
Bushido is the commercially most successful German hip hop artist of all time and became an icon in the country's pop culture. Ever since his career began, each of his records managed to become a massive hit. Bushido was one of the first artists who brought gangster rap and hardcore rap to Germany, his 2003 debut solo album "Vom Bordstein bis zur Skyline" as well as the Fler collaboration "Carlo Cokxxx Nutten" seen as two of the most influential German albums of the 21st Century. The first is furthermore often regarded as one of the greatest and most definitive German hip hop albums of all time. It is also credited to him and Sido that German hip hop became one of the most popular mainstream genres in his home country.
Bushido's rapping style is dark, aggressive and straightforward, hardly ever using multisyllabic rhyming schemes or metaphorical punchlines. The songs are ought to sound like credible stories from the hood in Berlin, often explicitly from the view of a migrant. The beats he produces are often built around emotional string, piano or orchestra samples, and have hard and dominant drums, with a certain attention on snares. His lyrical topics, flow, public image and the sound of his production had great impact on a large amount of German rappers and producers that appeared after the start of Bushido's career.
Both his music and himself have been topic of much debate, due to his controversial lyrics including misogynistic and homophobic remarks, his connections to the Mafia-like Abou-Chaker clan, and his threats against politicians and other celebrities. Bushido has also repeatedly been accused of having had several ghostwrites over the years, with both Eko Fresh and Kay One claiming to have written many of his lyrics, all of which Bushido denied. His involvement in anti-violence and anti-discrimination projects, as well as him receiving the Bambi Award for integration, also have been controversial due to the offensive and violent nature of his music, and have been generally regarded as unfitting and hypocritical.
Bushido's autobiography has been adapted for the 2010 biopic "Zeiten ändern dich" by popular German director Uli Edel. Bushido starred as himself, and produced and performed the film's original soundtrack. The movie received mostly negative reviews and is often regarded as one of the worst German films of all time, as well as the low point of Bushido's career. The soundtrack however received mixed to positive reviews.
Bushido is the head of the successful German hip hop label ersguterjunge, and owns a real estate company.
He is also known under the pseudonym Sonny Black.
Version History:
Lists Featuring Bushido
Related Lists