Top 10 Business Tools for a Startup Company
Working in a startup can seems like doing better than what big and well funded company do with a smaller team, less resources and in a more competitive and unstable environment.

Luckily, there new tools and apps that entrepreneurs can use to achieve their goals, make their work easier and sometimes successfully bite the big companies.

Then it is crucial to know which tool is essential for your day to day startup activity and will help you to always be one step ahead of your competitors.

Today's digital & startup era, 10 best tools appear to be essential for startups and entrepreneurs to run their business.

The Top Ten
Zenkit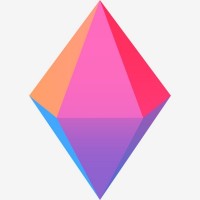 Zenkit combines tools for project management, task management, collaboration, databases and more. With your own ideas and templates, you can use Zenkit in every fraction. - JessiLu
When you have a lot of ideas, starting your business, you don't want to loose those. Just write everything down (GTD way) and relax... Or should I say Zen - Rostane
Visit Website
Slack

Slack is a cloud-based team collaboration tool co-founded by Stewart Butterfield, Eric Costello, Cal Henderson, and Serguei Mourachov.
We can define Slack as a mix between the Facebook group feature and the Google Hangouts one in a single platform. This tool makes your communication between colleagues, customers and random users super fast and easy. Slack is the number one communication tool in the market nowadays. You can set up private chat group for each projects in your startup, or join public channels through web, desktop and mobile app as the platform is a cloud based solution. Another great point of this foolproof product is it's amazing customer friendly user interface. - shawndeny
Visit Website
Asana

Asana is a web and mobile application designed to help teams track their work. It was founded in 2008 by Facebook co-founder Dustin Moskovitz and ex-engineer Justin Rosenstein, who both worked on improving the productivity of employees at Facebook.
ASANA is your best tasks management cloud based software that will help your team to move & track their work from start to finish. Asana is a very flexible tool that enable you to create projects, set deadlines, assign tasks, build subtasks and comments on each of them. - shawndeny
Visit Website
Buffer

Buffer is a software application designed to manage accounts in social networks, by providing the means for a user to schedule posts to Twitter, Facebook and Linkedin.
Amazing tool for social media management! Even in the free version. - Mobilunity
Very great tool super usefull to schedule posts and organize your social media activity.
Buffer is an essential tool to manage, forecast and analyze your social media activity. This tool will offer you a very easy/customer friendly solution to manage, schedule and share your post on various social media websites. With buffer, you schedule and re-share your post as many times as necessary, everywhere and whenever. It is an excellent tool if you are a SaaS company and want to be present all around the world because your posts are shared while you are sleeping. Amazing isn't it? - shawndeny
Mediatoolkit

Mediatoolkit help you to monitor and track millions of websites and social media profiles that mentions your name from users or press. Knowing who and where people talk about your brand, product, team is priceless to create or improve your marketing strategy. Mediatoolkit notify you immediately when you get mentioned somewhere.
Of course this tool propose as well a tracking and analytic feature to highlight relevant figures, trends, reviews, etc. You can even track your competitors or general public inquiring about your industry looking for a solution that your product cover. - shawndeny
Intercom

Intercom is a US-based software company that makes a customer messaging platform. The company allows software businesses to chat with prospective and existing customers within their app, on their website, through social media, or via email.
Intercom is your best friend for your user management and customer service. It propose you a very simple tool to manage users requests, feedbacks and create tickets for each interactions you have with them. Moreover it allows you to be in touch with them by email or in-app notifications. User interface is well design & foolproof and once you start using it, it will soon become something essential. - shawndeny
SugarCRM

SugarCRM is a software company based in Cupertino, California. It produces the web application Sugar, a customer relationship management system that is available in both open-source and commercial open-source applications.
SugarCRM is an affordable and easy to use customer relationship management (CRM) platform, designed to help your business communicate with prospects, share sales information, close deals and keep customers happy. SugarCRM help you everyday to manage sales, marketing and support.
As an open-source, web-based CRM solution, Sugar is easy to customize and adapt to your changing needs. - shawndeny
Streak

Streak is the developer of an eponymous customer relationship management platform for Gmail. The firm is also the developer of SecureGmail, open-source Google Chrome extension that allows users to encrypt Gmail messages.
STREAK lets you keep track of all your deals right from your inbox. This tool help you to manage your deals, support queue (and more) inside Gmail. It combine multiple external systems in a single platform; Streak. Moreover this software permit you to collaborate with teams everywhere a single click as it is a cloud based solution. Share contacts, email, files, and anything else needed to get the job done. - shawndeny
Marketo

Marketo Inc. makes marketing automation software for companies. In 2012, Marketo was ranked 78th on the Inc.
Marketo's Engagement Marketing Platform allows entrepreneurs to attract the right customer, engage them over time, measure and maximize marketing investment, and plan and coordinate marketing across the team.
Marketo is transforming the way that companies are driving personalized, lifelong and meaningful relationships with customers and companies alike. Marketo help you in your digital marketing operation and give you crucial opportunities to create and improve your SEO strategy according to your inbound performance. - shawndeny
Aircall

Aircall is a phone system & call center built for teams. Aircall lets you get and manage in real time the phone phone system you need to talk with your customers, and distribute calls across your support, sales or marketing teams. Aircall connects all call information with CRMs, Helpdesk, Slack and many more softwares. (Pipedrive, Zendesk, Salesforce, etc.)

This list is of course can always be transformed as tools and software go up and down pretty much everyday. Feel free to add your favourite software that help you in your day to day startup work. - shawndeny
The Contenders
GetBadges
Great tool! Gamification is now super easy to implement thanks to this foolproof software!
SimilarWeb
PostScan Mail
Postscan Mail gives you a premium street address and a virtual mailbox for as little as $9.95 per month to use for your business. - max452
Postscan Mail gives you a premium street address and a virtual mailbox for as little as $9.95 per month to use for your business.
https://www.postscanmail.com - max452
BAdd New Item