Car Companies With the Coolest Logos
The Top Ten
1
Lamborghini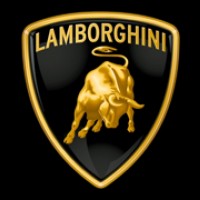 Automobili Lamborghini is an Italian brand and manufacturer of luxury sports cars and SUVs based in Sant'Agata Bolognese and tractors Lamborghini Trattori in Pieve di Cento, Italy.
Ferrari is just a little horse. Cute. Lamborghini is a bull! That shows way more power than a horse.
The golden bull. A symbol of pure strength and beauty.
Racing horses beaten by racing bulls
Italian bull, love it
2
Ferrari
I get it, horsepower, but Lamborghini is better. A horse. My cousin mistaked it as a pony. Lamborghini's logo is a bull, come on! What would win in real life? Huh? A horse or a bull. A bull would charge that puny horsey and rip it to shreds. Horsepower. Talk about BULLPOWER! The Ferrari of 2013, the F12, has a top speed of 211 mph. Meanwhile, the 2013 Lamborghini, the Aventador (cooler name :P) has a top speed of 217 mph. Ok, so you're thinking "oh a six mile difference, that's dumb", well if you watch a simple quarter mile race of the Ferrari F12 vs the Lamborghini Aventador, you will see that there is quite a difference. Even better in slow motion. Nothing is better than watching the Ferrari lose to the Lambo in a longer time frame! :) Call me a Ferrari hater, well I call you a Lambo hater.
The horse logo shows you the real power.
Italian horse, love it
My dreams car
3
Mercedes Benz

4
Audi

Audi AG is a German automobile manufacturer that designs, engineers, produces, markets and distributes luxury vehicles
Best cool logo ever Ever!
I think it's cool, do you?
Itss Better Than Any Other Car brand
Looking good.better features
5
Porsche

Looks like something out of harry potter lol. Love Porsches by the way
I love Porsche's LOGO!
6
Vauxhall

Vauxhall in my opinion would be #1 because, oh come on, because it has a dragon in it and dragons are awesome, popular and they breathe fire :D
7
Wiesmann
My favourite car company and the logo is nice
It's a Geco. That's all you need to know.
8 Jaguar
9 Gordon-Keeble
10 Holden
The Contenders
11 Rover
12
Volvo

Volvo Cars, stylized as VOLVO in the logo, is a Swedish luxury vehicle manufacturer established in 1927. It is headquartered on Torslanda in Gothenburg and is a subsidiary of Chinese automotive company Geely.
13
BMW

BMW (Bayerische Motoren Werke in German, or Bavarian Motor Works in English) is a German multinational company which currently produces luxury automobiles and motorcycles, and also produced aircraft engines until 1945.
14
Bentley

15 Lea-Francis
16 Voisin
17
Aston Martin

They did a good job
18
Chevrolet

Chevrolet, colloquially referred to as Chevy and formally the Chevrolet Division of General Motors Company, is an American automobile division of the American manufacturer General Motors.
19 Kaiser
20
Ford

The Ford Motor Company is an American multinational automaker headquartered in Dearborn, Michigan, a suburb of Detroit.
I've always had a thing for Fords, dunno why just do (especially the Cosworths)
Cool symbol but really
Ford mustang at least.
21
Alfa Romeo

Alfa Romeo Automobiles S.p.A. is an Italian luxury car manufacturer, founded by Frenchman Alexandre Darracq as A.L.F.A.
22
Abarth
A scorpion! that's better than a horse or a bull!
23
Mazda

Mazda Motor Corporation, commonly referred to as simply Mazda, is a Japanese multinational automaker based in Fuchū, Aki District, Hiroshima Prefecture, Japan.
24
Peugeot

It is clearly a lion. It looks nothing like a bear.
A bear or a lion I don't know?
25
Honda

Honda Motor Co., Ltd. is a Japanese public multinational conglomerate corporation primarily known as a manufacturer of automobiles, aircraft, motorcycles, and power equipment.
PSearch List